A new Italian restaurant is making a name for itself in the heart of Brickell. Located at 600 Brickell Avenue, Tamarina has found a home at the location of the now-shuttered Lippi.
The owners of Lippi – Tunu and Yona Puri – have teamed up with Zuma investor Arjun Waney on this latest venture that specializes in coastal Italian cuisine. We had the chance to speak with Co-Owner Yona Puri and Head Bartender Nathan Rogers on the new restaurant, its first few weeks and future plans.
The minute you set foot into the restaurant, you can't help but notice its luxuriousness. The use of deep browns, creams, and dark woods create a warm and welcoming atmosphere while the brass and gold fixtures give it a stylish feel. According to Yona, most of the décor comes from South Florida antique shops. Ultimately, Yona wanted an elegant, chic place for people to have a drink and a bite.
It looks like that idea is working; the restaurant has been well received in its first few weeks. With Chef Israel Mora leading the kitchen, it's no surprise: Mora previously served as Sous Chef at nearby Zuma and trained extensively at preparing Italian cuisine in Europe. Yona says that the most popular items on the menu thus far hail from the crudo bar – the octopus carpaccio is a must. The ravioli and risotto have also received their fair share of attention from patrons.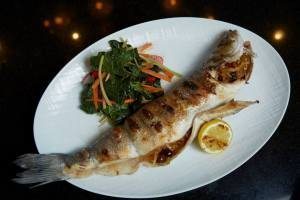 The food isn't the only thing that's receiving acclaim. The bar program, led by Rogers, is also getting a warm reception. Rogers previously bartended at Lippi and revamped the menu for the new concept. The Italian-focused drink menu features an assortment of hard-to-find boutique spirits.
"The bar is a playground for me," says Rogers. "It's a place to experiment with ideas and cocktails."
Two crowd-pleasers are the Pezzanovante and the Dragoncella. The former gets its name from the "Godfather" films and is comprised of rye whiskey, benedictine, vermouth and a rinse of varnelli anice secco. Think of it as an Italian twist on a de La Louisiane, said Rogers. The Dragoncella is a happy hour staple that mixes vodka, grapefruit juice and velvet falernum.
Soon, patrons can expect a champagne bar in the restaurant's outdoor area. Here, champagne and champagne-based cocktails will be available to thirsty guests in a "cool, urban setting." Right now, the idea is being tested on the happy hour menu, where diners can enjoy $10 champagne by the glass.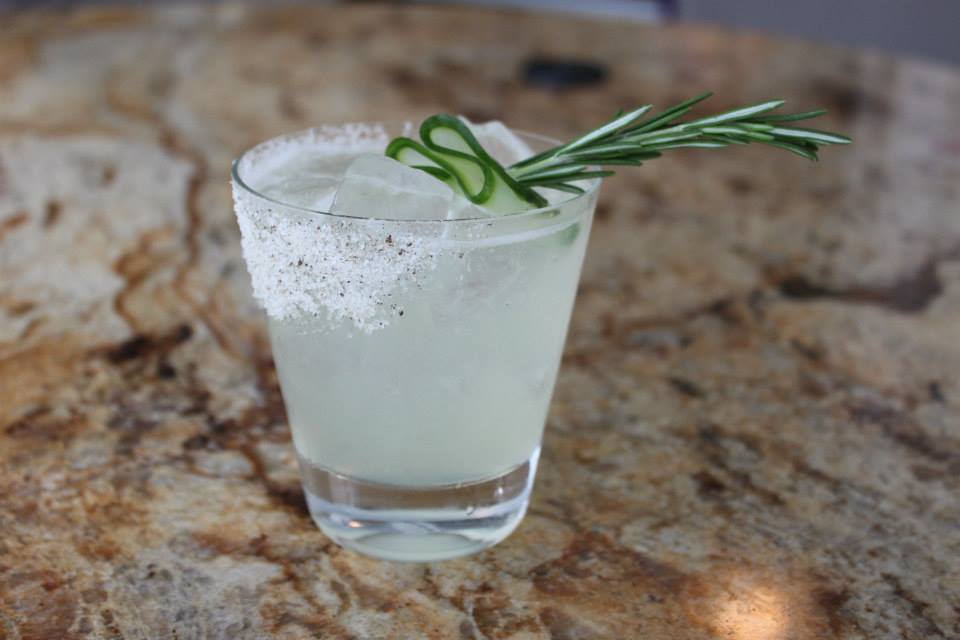 According to Rogers, the restaurant is attracting a sophisticated clientele with an open mind when it comes to drinking. That's why he has introduced a number of fun ways for guests to enjoy new tastes. For example, the dessert menu features a $20 special that includes 3 different 1-oz. pours of amaros or rums.
"I like to showcase spirits that people haven't tried before or haven't found anywhere else," says Rogers. "Our clients are very open minded, and I'm very excited about our current events and what we have planned."
Speaking of current events, there are plenty. Tamarina has an expansive happy hour menu that includes oysters and other bites – not to mention discounted cocktails, beers and wines; happy hour is Monday-Friday from 4 p.m to 7 p.m. There is also an executive lunch with three pricing tiers ($25, $35 and $55) to cater to local businesspeople. Upcoming plans include VIP dinners for Art Basel in December and possible collaborations with spirit companies.
Photo Credits: facebook.com/TamarinaMiami. Tamarina is located at 600 Brickell Ave. and open Monday-Saturday. Call (305) 579-1888 for reservations and hours of operation.