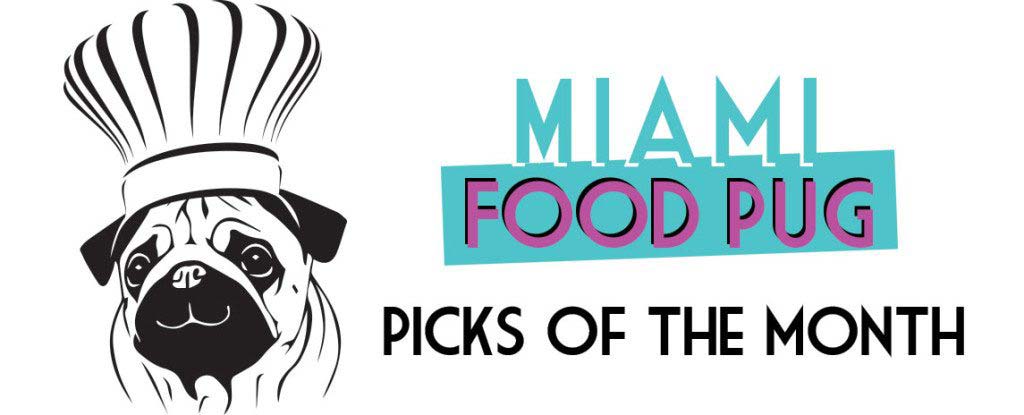 If you haven't noticed, we go out to eat a lot. It's sometimes hard to keep track of the best spots we've visited each month (and week and day). That's why we've decided to put together a monthly list of our top picks. You can expect restaurants both young and old on this list — we're always discovering new spots on our foodie adventures.
This month, we selected a new "fast casual" concept in Sweetwater, a new dining addition to the Freehand Miami, a revamped Downtown hangout and an FIU-favorite burger joint. Here are our top picks for January 2015.
PDQ
If you haven't read our review of the new PDQ on Flagler  and how much we love it, you probably should. PDQ is quite possibly the warmest and friendliest restaurant we've been to — ever. The staff is spectacular. You're practically family when you're there. The food… exceptional. Everything – literally everything – on the menu is super fresh and delectable. They put so much care into the food and your experience, and it's felt from the moment you enter to the moment you leave. We've been there numerous times since our first visit and each time we leave with a giant smile on our face and a belly filled with deliciousness.
27 Restaurant & Bar
This is what we think of when we think of a Florida home: bright colors, wood furniture, lots of flowers and floral patterns, and vintage prints. The moment you walk inside the cozy house, you feel at home.
We went for their first day of brunch service. Although the service was great and the food was delicious, we were a little underwhelmed by the portion sizes (especially the lone latke for $18). We're giving them a pass, though, because it's their first brunch service and they're still working things out.
Our one gripe was quickly forgotten when we had the cinnamon roll. The cinnamon roll was out of this world. You only get one, but it is fresh and crispy on the outside. It's so soft inside, and the icing is different than your traditional cream cheese icing. We'd come back here just for the cinnamon rolls. Scratch that. We will be back for those cinnamon rolls and to try out more dishes.
180 Degrees @ The DRB
The Democratic Republic of Beer has undergone a facelift since it switched ownership late last year. Having frequented the place before the swap, we can say that the change was for the better. While the beer lineup is still solid, the food menu is unrecognizable — in a good way. Chef Ryan Martin has put together a global fusion menu filled with shareable bites that pair well with a nice brew.
We tried out the fried chicken sliders and the "corn of the day" on our initial visit. The corn of the day was dressed in sesame soy and came with a side of greens for good measure. We bit into the corn and were floored by the variety of Asian flavors pleasuring our palette. Who knew something so simple could make such a delectable impression? Chef Ryan Martin did.
The same holds true for the sliders. The two fried chicken sliders come with jicama apple slaw, jalapeños and horseradish garlic aioli. Together, these ingredients create a memorable slider that is worth a repeat order (or 2 or 3…). Next time we go, we look forward to trying the renowned 50/50 Burger.
109 Burger Joint
When A&G Burger shut down last year, we were super sad. Eating their monster burgers were a favorite pastime of ours. Fortunately, 109 Burger Joint swooped into the old A&G location and is churning out similarly delicious meals. The first thing you notice upon perusing the menu is the value. The portions are generous, and the prices fit into even the brokest college kid's budget.
All the burgers looked delicious, but there was one that stood out immediately: The 109 Burger. As you can see in the photo, this thing was huge. Mozzarella patty, onion rings, fried mac and cheese… nothing was held back. To be honest, we ordered this more for shock value than anything else. But we were pleasantly surprised that it all meshed together so well; it may seem excessive, but it works.Word of advice: Don't eat this alone. It took three of us to take this thing down. Service was on fleek, too.
What restaurants did you like this month? Let us know in the comments.