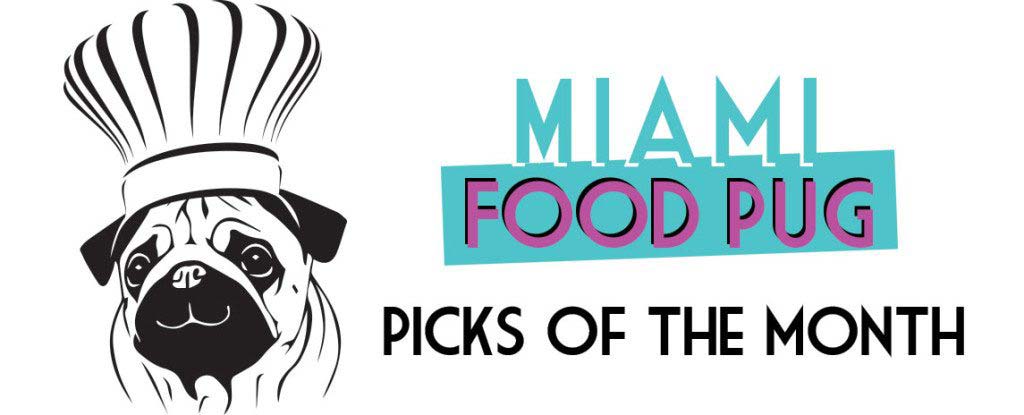 If you haven't noticed, we go out to eat a lot. It's sometimes hard to keep track of the best spots we've visited each month (and week and day). That's why we've decided to put together a monthly list of our top picks. You can expect restaurants both young and old on this list — we're always discovering new spots on our foodie adventures.
Here are our top picks for August 2015.
Mr. & Mrs. Bun
This place is far. Reallllllly far. But those of you who make the trek to West West West Kendall will be handsomely rewarded with some incredible Peruvian bites. The menu at Mr. & Mrs. Bun is mainly comprised of Peruvian sandwiches — nine to be exact — alongside other fare like their popular empanadas and salads.
We can vouch for the Panceta en Caja China and the Croissant de Pollo, both of which clock in at under 10 bucks. The prices here are a steal — especially for their amazing juices that alone are worth the drive. Word is already getting out about this place, and it won't be long before they'll need a bigger space.
Magic City Pizza
Full disclosure: We haven't actually had any pizza here — yet. But if their chicken parm and garlic rolls are any indication, Magic City Pizza won't disappoint us. Two words describe the food here perfectly, and those words are hearty and inexpensive. The pasta is delicious, and the garlic rolls will change your life. Seriously, they're that damn good (and cheap).
Magic City Pizza is located in a nondescript shopping center, so chances are you might miss even if you plug the address in the GPS. So we advise you to keep your eyes peeled to avoid missing out on this goodness.
Airport Cafe
Don't let the name fool you. There's nothing ordinary about this Airport Cafe. Chef Reuben Ruiz pumps out some insanely good daily specials; our friends Burger Beast and Fatgirl Hedonist can attest to that, and now so can we. A plain-sounding chicken sandwich is an immense beast of a meal. For under ten bucks, you can basically get a sandwich that's big enough to last for lunch and dinner — if you can stop yourself from eating the whole thing. And don't get us started on their steak sandwich with maduros.
Little Bread Cuban Sandwich Co. Coral Gables
We are not big fans of Little Bread's Little Havana location. Our experiences there have included long wait times, messed up orders and cold food. Fortunately, it seems Little Bread in Coral Gables is a much tighter ship. The offerings are much more varied, and the service and ticket times have greatly improved. Instead of waiting over an hour for a sandwich, it's closer to 10 minutes.
The Coral Gables outpost has quickly become our go-to lunch spot in the neighborhood. We can't get enough of the lamb vaca frita and buttermilk fried chicken sandwich — you can't go wrong with either. This place is so good that we're willing to give the Little Havana location another shot.
What restaurants did you like in August? Let us know in the comments.