September 11, 2015
Each Friday, we compile South Florida food-related news and events that we couldn't fit on the site earlier in the week. Want to be included in next week's roundup? Shoot us an email at bark@miamifoodpug.com.
Here's your weekly dose of nom.
Miami Culinary Institute Hosts Gastronomy Congress
Celebrate Bourbon at Loews Miami Beach
Batch Launches Fan Fave Menu
Caring About the Strays Fundraiser at 180 Degrees
COYA Miami Now Offers Sunday Brunch
Tamara's Bistro Transforms Menu
Whisk's End of Spice Celebration
Seaspice Debuts Miami Spice Menus
MesaMar Kicks Off New Happy Hour
Miami Culinary Institute Hosts Estrella Damm Gastronomy Congress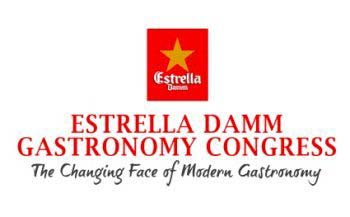 The Miami Culinary Institute (MCI) at Miami Dade College (MDC) will welcome world-renowned Spanish chef Ferran Adrià alongside an all-star lineup of international chefs for the Estrella Damm Gastronomy Congress Sept. 21. The event will kick off with other chefs conducting a private demonstration with 50 MCI students at noon followed by the Congress at 7 p.m.
The Congress will include a live cooking demonstration as restaurant insiders learn the latest culinary trends and techniques from other influential chefs from Spain. Adrià, rose to fame as the head chef of elBulli, a three-star Michelin restaurant that has been rated No. 1 among the world's best restaurants for a record five times by Restaurant Magazine. His avant-garde, deconstructionist cuisine changed culinary history. He is the world's most awarded chef and winner of "Chef of the Decade" in 2010.
Joining Adrià at the Congress to explore the topic of "The Changing Face of Modern Gastronomy" is Fran Agudo, head chef at Michelin star rated Tickets Bar in Barcelona, which was voted 42nd in the 'World's Best Restaurants of 2015'; and David Gil, creative pastry chef for Albert Adrià's restaurants in Barcelona.
Additionally, Adrià along with Lluís Garcia, director of the elBullifoundation and former elBulli restaurant director, will provide a presentation focused on the future of "the restaurant" as a concept, as well as the evolution of elBulli into the elBullifoundation, which is a creative think tankfor the culinary world with the mantra of "eat knowledge to nurture creativity". Adrià and Garcia will also provide details about their work with the Heart Ibiza and the Cirque du Soleil projects.
Celebrate Bourbon at Loews Miami Beach
September is National Bourbon Month (hooray!) and Loews Miami Beach Hotel is celebrating with classic cocktails made with a selection of deliciously smooth bourbons. Our Hemisphere Lounge invites guests to pick a bourbon, then choose a cocktail for our bartenders to craft just for them.  Cocktail options include: Old Fashioned, Mint Julep, Manhattan and the Gold Rush.  The choice of bourbons include: Old Forester and Michters, in addition to trendy new comer brands High West and Angels Envy.
Each cocktail, made with any of the above brands, is available for $12 throughout the month of September.
Batch Gastropub Launches Fan Fave Menu
Batch Gastropub in Brickell is kicking off NFL & College football season with unbeatable specials and an impeccable setup, including 14 flat screens, three large projector screens, and a full bar! Batch has created a Fan Fave menu for both football fans and foodies, debuting classics like the Chicken Wings, Meatball Sliders. and the Pulled Pork Sandwich.
They also added some exciting new items, like their Cast Iron Sweet Potato TaterTot Nachos, topped with Betchy Brown Ale chili, sour cream, and jalapenos; Cajun Tacos, with a blackened cornmeal crust, cilantro sriracha tartar, pickled jalapenos, and Pig Skins: Loaded Potato Skins, featuring Pecan Jameson bacon, scallion, sour cream, and smoked cheddar. Drink specials include $20 Mix and Match Buckets, $5 Batch Fireball Vodka, and $15 Bud Light Pitchers!
Caring for the Strays Fundraiser at 180 Degrees
Miami's dynamic gastropub 180 Degrees at The DRB is not just about gastronomy and craft beer. They will team up with the local organization, Caring about the Strays, for a special evening to help the non-profit's mission. Volunteers for the program nurse abandoned or injured strays providing deserted animals with veterinarian consultations and necessary vaccinations.
Chef Ryan Martin, a huge advocate of the rescuing program, wanted to create this event to help raise awareness to the cause in hopes that dogs, cats and other potential companions will find a new home. Animal lovers will be able to rejoice and adopt homeless animals at the neighborhood gastropub on Saturday, September 19th from 4- 8 PM.
A minimum donation of $10 will go towards the non-profit which includes one free draft beer as well as happy hour privileges with beer and wine for 50% off a glass. During happy hour, the provided bar menu will showcase Chef Ryan's innovative yet, inviting cuisine with dishes like Maduro y Queso Frito, Miami New Times voted 'Best Burger' 50/50 Sliders or 2-way Brussels Sprouts. Guests can may confirm their attendance and RSVP on Eventbrite here. For more information, call 180 Degrees at 305-809-7564.
COYA Miami Now Offers Sunday Brunch
Brickell's COYA Miami  is giving guests another opportunity to experience its award-winning Latin American concept with a new sophisticated Sunday brunch from 12 p.m. to 3 p.m. COYA's Sunday brunch is perfect for those who love traditional Peruvian flavors, a little bubbly in the early afternoon and the ultimate Sunday Funday with friends and family.
Your brunch journey will begin with the option between two all-inclusive brunch menus.
The Aguas Calientes ($75) features limitless rose wine "Cape Bleu" JL Colombo, a choice entrée (Salmon a la Brasa, Lomo Saltado, Cazuela de Pato or Papa Seca), a buffet, an assortment of signature anticuchos and dulces.
The Machu Picchu ($95) features limitless champagne "Cuvee Prestige" Taittinger Brut, a choice entrée (Arroz Nikkei, ½ Pollo al Josper, Solomillo de Res or Papa Seca con Setas) , a buffet, an assortment of signature anticuchos and dulces.
While your entrée is being prepared, guests are invited to enjoy a selection of ceviches, tiraditos, maki rolls, causa and salads from the buffet. For the second course, an assortment of signature anticuchos will be delivered to the table to share and enjoy. After the main entrée, all dulces (dessert) will be sent to the table including Magdalena de Lucuma, Profiteroles, Flan de Carmelo, Mousse de Chocolate, Pancotta de Maiz and Tarta de Limon Verde. Yes, all dulces!
At any point during the meal, guests can order specialty cocktails off the brunch cocktail menu including COYA's original "Pisco Punch."
Tamara's Bistro Transforms Menu
National Hotel Executive Chef Pierre Sudre is bringing the flavors of his beloved hometown in the South of France to South Florida.
Undergoing a complete transformation, the hotel's signature restaurant – Tamara's Bistro – has introduced an entirely reimagined menu that features the traditional French recipes of a classic bistro.
Drawing upon culinary skills developed under the tutelage of such distinguished chefs as Michelin Star Chef Patrick Pages, Chef Sudre created a new menu that includes Provençal Tart, a thin puff pastry tart with onions marmalade, white anchovies, Kalamata olives and Herbes de Provence; Croque Monsieur and Croque Madame; Koulibiac de Saumon, a Salmon Wellington with spinach and rice, served with Crème Fraîche; and Risotto Paella.
The Tamara's Bistro dessert menu has added Tarte Aux Pommes Grand Mère with vanilla ice cream; Profiteroles filled with vanilla ice cream choux, sauce chocolat, Chantilly and toasted almonds; and Poire belle Hélène.
"The inspiration behind the new menu concept is to give guests a taste of authentic French cuisine, from their first bite to their last," said Chef Sudre. "We're excited to share this experience with locals and international visitors alike."
Tamara's Bistro at the National Hotel Miami Beach is open daily from 7:00 am to 12:00 am.
Whisk Restaurant Partners With Antique Furniture Shop for End of Miami Spice Celebration
Bonnin Ashley Antiques is partnering with Whisk Gourmet Food + Catering to bring a culinary and cultural experience to celebrate the end of MIami Spice with the event Bonnin & Bubbles: The Spice Road.
Guests may enjoy complimentary champagne and appetizers while they embark on a journey to learn the cultural and historical influences that shaped 18th and 19th-century furniture from all corners of the world. The Bonnin Ashley Showroom will be transformed for each 30-minute tour to feature exotic pieces reminiscent of the original Spice and Silk Roads.
The event is also free to the public.
MesaMar Kicks Off New Happy Hour
MesaMar Seafood Table has made a "splash" in Miami's fine dining scene and the installment of their new Happy Hour is definitely making "waves." Monday through Friday from 4pm to 7pm, Chef Fifi and MesaMar invite guests to lounge and sip on expertly crafted cocktails at the restaurant's elegant bar and "bite the bait" as Chef Fifi will send Happy Hour patrons complimentary bar bites.
Go over board with the Abandon Ship! – Tequila silver, pomegranate, agave nectar, lime, jalapenos, and an orange twist or take a lesson from The Admiral – a mix of muddled blackberries and mint, whiskey, and lime juice garnished with mint leaves and blackberries.
MesaMar infuses oriental and exotic flavors into their menu items as well as their cocktails with a spin on traditional martinis like the restaurant's signature Lychee Fifi-Tini – vodka, lychee, and Domaine de Canton ginger liqueur or the Basilberry-Tini made with sake, strawberry pure and lime juice. End your day with the Star of the Sea – vodka, passion fruit puree, St. Germain, lime juice, and star fruit to garnish.
Chef Fifi adds a personal touch to Happy Hour by sending over complimentary bar bites like her delicious Tacos from the Sea, Grilled "Venezuelan" Pinchos, or Rock Shrimp Tempura to guests enjoying her delicious cocktails.
Seaspice Debuts New Miami Spice Menus
As we continue to enjoy the Magic City's culinary scene with Miami Spice's savory and affordable options, Seaspice is pleased to announce that it has revised its lunch and dinner Spice menu this month, giving Miami foodies a reason to rejoice.
From the Steak Salad to the Maine Lobster Dumplings, Seaspice's menu is one you will want to keep revisiting throughout the month. See the lunch menu at miamiandbeaches.com.