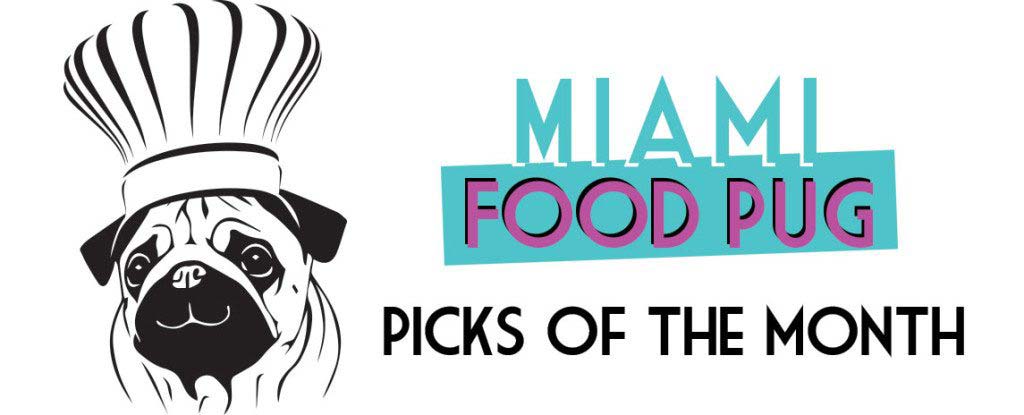 If you haven't noticed, we go out to eat a lot. It's sometimes hard to keep track of the best spots we've visited each month (and week and day). That's why we've decided to put together a monthly list of our top picks. You can expect restaurants both young and old on this list — we're always discovering new spots on our foodie adventures.
Here are our top picks for November 2015.
Lung-Yai Thai Tapas by Chef Bas
This little eatery on Calle Ocho has been getting a lot of attention recently – and for good reason. The restaurant is cooking up some great traditional Thai fare for the masses at affordable prices.
Come hungry: You really get your money's worth here. Chef Bas and his team do not skimp on quality, quantity or service. Word has already gotten out about this Little Havana gem, so expect a wait if you visit during peak hours – but it's well worth it. You can't go wrong with the fried shrimp dumplings or the crab fried rice.
Phuc Yea!
The awesomely named Vietnamese pop-up is currently finalizing its permanent location. Until then, it's taken up shop at sister restaurant The Federal on certain weekdays.
If you manage to make it out, expect a budget-friendly Asian feast. Small bites like Cho Gia – Vietnamese egg rolls with shrimp, pork and crab – are perfect for sharing and pack a flavorful punch. For those seeking something more filling, there's the Cajun Bahn Mi and any of the salads, which include tasty, unorthodox proteins like jellyfish and squid. And always opt for dessert, which is a Chef's Choice. Both times we got dessert, it was thebomb.com.
Green Plate Asian Bistro
Who knew Doral had good restaurants? We sure didn't. Green Plate Bistro is a refreshing change of pace for the neighborhood, which is rife with Applebee's, Red Lobster, Macaroni Grill and other national chains.
The Sushi/Asian restaurant is a lot bigger inside than it looks on the outside. The large space is home to some of the freshest fish in town. The colorful menu will make your dining decision all the more difficult with its drool-worthy photos of the eatery's top dishes.
We suggest you stop by for lunch, when you can find satisfying Bento Boxes in the single digits; the Japanese Fried Pork Gyoza Bento Box is calling your name as is the American Dream roll with its shrimp tempura and conch. Word on the street is that their Sunday buffet (priced at $29 for adults) is pretty good, too.
What restaurants did you like in November? Let us know in the comments.