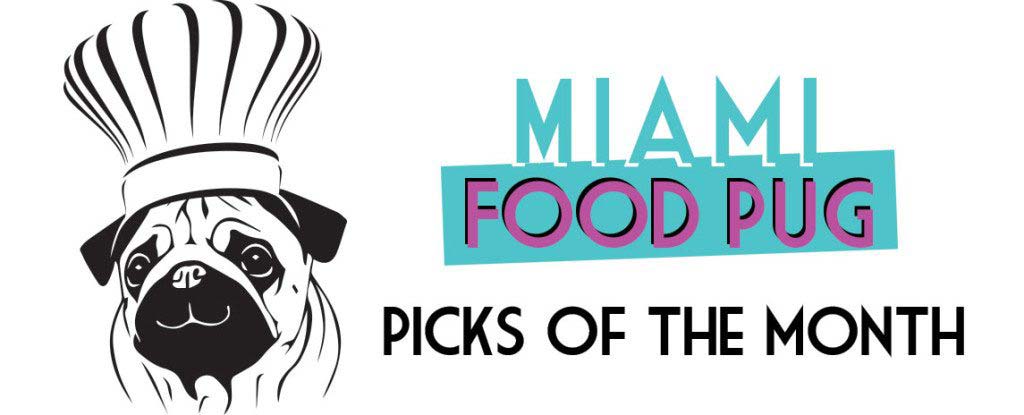 If you haven't noticed, we go out to eat a lot. It's sometimes hard to keep track of the best spots we've visited each month (and week and day). That's why we've decided to put together a monthly list of our top picks. You can expect restaurants both young and old on this list — we're always discovering new spots on our foodie adventures.
Here are our top picks for January 2016.
La Fresa Francesa
A French restaurant in Hialeah sounds like a weird combination, but it works — extremely well, too. The charming, cozy eatery on 59 West 3rd Street is run by two of the nicest people you'll meet — Sandy Sanchez and Benoit Rablat — and serves up breakfast, lunch and sometimes dinner.
On the menu, you'll find sweet and savory crepes, an assortment of tasty sandwiches, French classics and several items that pay homage to the City of Progress (e.g., Hialeah Helicopter Latte). Keep an eye on the blackboard for daily specials: that's how we discovered the awesomeness that is the oxtail sandwich and shrimp po' boy. Be warned, though, that the place gets pretty slammed. However, the experience is well worth any wait.
Neme Gastrobar
On the edge of The Roads sits Neme Gastrobar, a fun space that's open late and serving up a constantly-changing menu of creative bites. Leading the culinary charge is Aleric "AJ" Constantin, who's worked in some of the top kitchens in Miami, including Vagabond and Eating House. His creations like the PB&J fried chicken  — yes, you read that correctly (and yes, it's delicious)  — and the tostones with avocado (which is uber-fresh and stacked high) are already some of our favorite dishes this year. With such a capable chef at the helm, this new addition to the neighborhood should become a neighborhood favorite in no time.
A-Mari-Mix
A huge thanks to Burger Beast for introducing us to this Westchester gem. The unassuming Mexican fusion restaurant is one of those blink-and-you'll-miss-it places. It took us a while to identify the building despite help from Google Maps, but we're glad we stuck it out. The restaurant's food is easy on the wallet, generously portioned and — most importantly — full of flavor.
The highlight for us was the ropa vieja tacos, which had a nice kick and reignited our love for the beef dish. Looking for something lighter? Check out their spicy soup; they were out of chicken tortilla but hooked it up with a beef one that we were slurping up with reckless abandon.
What restaurants did you like in January? Let us know in the comments.