February 26, 2016
Each Friday, we compile South Florida food-related news and events that we couldn't fit on the site earlier in the week. Want to be included in next week's roundup? Shoot us an email at bark@miamifoodpug.com.
Here's your weekly dose of nom.
New Himmarshee Happy Hour
Foodie Getaway at Circa 39
Kitchen 305's Leap Year Celebration
Bachour Bakery + Bistro to Open Next Month
Corso Coffee Pop-Up at the Gale
Shooters Waterfront Launches New Beer
Sake Sundays at Red Ginger
Wine Wednesdays at Sergio's 
New 2-for-1 Himmarshee Street Happy Hour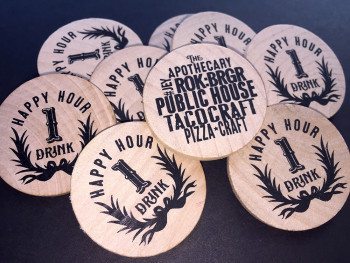 South Florida's restaurant leader, JEY Hospitality Group, is pleased to announce the launch of Fort Lauderdale's biggest Happy Hour with five locations on historic Himmarshee Street. Its block-wide Happy Hour will begin on Thursday, March 3rd and will feature 2-for-1 drink specials redeemable at Himmarshee Public House, ROK:BRGR, TacoCraft, Pizza Craft and Apothecary 330.  JEY Group will offer this specialized Happy Hour Monday through Friday from 4 p.m. to 7 p.m. Each restaurant will also be introducing an all new bar bites menu for under $10. The goal of the all new Happy Hour is to create a centralized destination for locals and tourists alike, to explore all of the JEY Hospitality Group concepts on Himmarshee Street.
"We're taking Happy Hour to the next level with this special, hoping to give our guests even more ways to enjoy a little bit of each of our restaurants," said Matt Walsh, Director of Marketing for JEY Hospitality Group. "We're also excited to be introducing new bar bites menus across the board, which will be the perfect complement to our 2-for-1 drink specials."
Featured dishes on the new Bar Bites menus will be priced under $10 and include Short Rib Sliders at ROK:BRGR, Crispy Calamari at Public House, Polenta Fries at Pizza Craft and a Chips and Salsa Trio at TacoCraft just to name a few.
As part of the new Himmarshee Street Happy Hour, guests will receive a one-and-a-half inch wooden chip upon purchase of their first drink and can use the chip to redeem their second drink at any of the five participating restaurants. Guests will be able to choose from a variety of select cocktails, wines and craft beers at each location.
For more information, updates on menus, parties and special events at Himmarshee Public House, ROK:BRGR, TacoCraft, Pizza Craft or Apothecary 330. please visit www.JEYGroup.com.
Foodie Getaway at Circa 39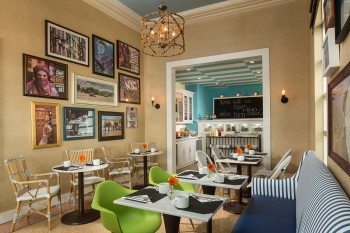 Looking for a cool foodie staycation? Look no further than Circa 39 on Miami Beach. For an authentic taste of Miami's unique cultural melting pot, adventurous foodies  can book Circa 39's new Miami Flavorhoods package (rates begin at $304), which include:
• 10% off best available rates
• Daily breakfast buffet (for 2)
• Miami Culinary Tour (for 2) in either South Beach, Little Havana or Wynwood
• Welcome cocktails (for 2) at WunderBar, Circa 39's eclectic craft cocktail bar
Call the hotel at 305-538-4900 for more details.
Kitchen 305's Leap Year Celebration
Kitchen 305, located in the Newport Beachside Hotel & Resort in Sunny Isles Beach, is celebrating Leap Year on February 29, 2016, with exclusive specials available for one day only.
Guests can indulge in a $29 prix fixe menu, which includes a starter, entrée and dessert. Starters include a choice of Beefsteak Tomato Napoleon with fresh mozzarella, red onion, Danish blue cheese and pesto with grilled eggplant, Green Oak Salad with fried goat cheese, dried cranberries, and toasted walnuts, or Lobster Bisque with cream sherry. Entrée selections include New York Strip Steak with Dauphinoise potatoes, mushroom tomato rosemary relish and a green peppercorn sauce, Split Roasted Chicken with herb citrus marinade, sweet potato puree and asparagus polonaise, Crab Meat Stuffed Atlantic Salmon with wasabi red bliss mashed potato, baby carrots and lemon dill butter sauce, or Napoleon Tower of Grilled Vegetables with Portobello mushroom, red pepper, squash and zucchini with a red lentil stew.  Guests can end their meal on a sweet note by choosing between the Old-Fashioned Strawberry Shortcake with fresh strawberries and Chantilly cream,Molten Chocolate Cake or Crème Brulee.
To complement these savory selections, guests can enjoy $2.29 imported beers, including Heineken, Corona, Corona Light, Stella and Amstel Light; $2.29 specialty margaritas and $29 bottles of wine between $50 and $100. For guests who were born on a leap year (February 29th), Kitchen 305 will treat them to $2.29 drinks all night long.
For reservations, please call 305-749-2110 or visit http://www.newportbeachsideresort.com/kitchen-305.shtml. To connect with Kitchen 305 visit https://www.facebook.com/kitchen305 or https://twitter.com/kitchen_305.
Bachour Bakery + Bistro to Open in March
The highly anticipated Bachour Bakery + Bistro, from Miami's famed pastry chef, and 2016 James Beard Award semifinalist Antonio Bachour and former Eating House Chef/Partner Henry Hané, is set to open this March in the southwest corner of the Brickell World Plaza building located at 600 Brickell Avenue.
With restaurant access and valet located on SW 7th street, the contemporary bakery and bistro, pulling influence from around the globe, will be a melding of both chefs' talents, pedigrees and passions: Bachour's side will feature freshly made morning pastries, including Danish, brioche, and a variety of flaky croissants – gianduja, almond and a Miami-centric guava and cheese; signature desserts such as bonbons, macaroons, petits gateaux (small cakes), layered verrines, entremets and tarts; and large specialty cakes. From Hané, guests will see a rotating menu of a handful of savory breakfast dishes and scrumptious lunches including leafy and grain-based salads, open-faced sandwiches, housemade soups and veggie-heavy main dishes. Open Monday through Fridayfrom 7 a.m.-7p.m. and Saturday and Sunday from 7 a.m.–5 p.m., Bachour Bakery + Bistro will serve breakfast, lunch, early dinner and an all-day weekend brunch.
Corso Coffee Pop-Up at the Gale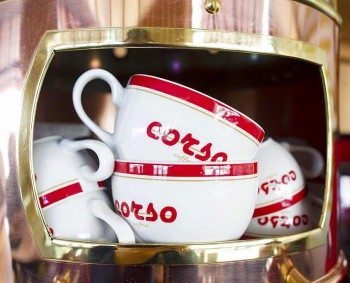 Corso Coffee, an Italian-style coffee shop from premier restaurant and hospitality group LDV Hospitality, will be popping up in the Gale South Beach from Wednesday, February 24th through Sunday, February 28th during the South Beach Wine and Food Festival.
The popular espresso spot, with two outposts in New York City as well as Montauk, Atlanta and Puerto Rico, will introduce its signature handcrafted beverages to Miami Beach. Corso Coffee will be taking over the coffee bar adjacent to Dolce Italian, Bravo's "Best New Restaurant" winner in 2015, and will join its sister LDV Hospitality venues including Rec Room and Regent Cocktail Club, all under one roof. The pop-up is kicking off South Beach Wine & Food Festival by bringing their famous wood-roasted Anèri Tricaffè espresso and artisanal American drip Corso Coffee to Collins Avenue.
Corso Coffee will be located at the Gale South Beach, 1690 Collins Ave, Miami Beach, FL 33139. Corso Coffee will be available throughout SOBEWFF, open Thursday & Sunday from 7:30 a.m. – 11 p.m. and Friday &Saturday from 7:30 a.m. – midnight. For more information, please visit: ldvhospitality.com/brands/corso-coffee.
Shooters Waterfront Launches New Beer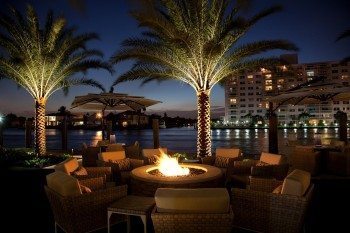 Shooters Waterfront has tapped Biscayne Bay Brewery to facilitate the launch of its first signature draft beer. Locally crafted for the restaurant, the appropriately named Waterfront Ale made its debut this week at the Fort Lauderdale restaurant.
In conjunction with Leap Day celebrations on February 29th, Shooters will serve its Waterfront Ale for a discounted $2.90 alongside 29 cent wings and a complimentary cocktail for guests born on 2/29.
Sake Sundays at Red Ginger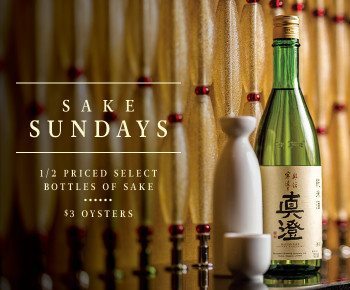 Sake connoisseurs now have a home every Sunday starting February 28th as SoFi's Asian hot spot, Red Ginger will be offering half priced select bottles of Sake and $3 oysters all night long in the lounge and the main dining room. Kick back, sip and enjoy!
Featured Sakes:
Black & Gold (Horchata) – Menu pricing $50 – ½ price $25
OF Peace (Plum Sake) – Menu pricing $53 – ½ price $26
Silk (Junmai) – Menu pricing $68 – ½ price $34
Southern Beauty (Junmai Ginjo) – Menu pricing $79 – ½ price $39
Wine Wednesdays at Sergio's
South Florida residents looking to unwind midweek – look no further! Sergio's has launched a #WineWednesday deal so good, no one will want to pass it up. If you order a $30+ bottle of wine on a Wednesday, you get a FREE cheese platter with your order! This special promotion was inspired by the Cuban restaurant's new wine selection. Now anyone can tackle hump day head on!
Sergio's has hired a wine connoisseur to broaden their wine selection and further develop their staff's expertise on wine pairing! Customers are encouraged to ask their server for wine recommendations which complement their meal. Sergio's is constantly evolving to better serve customers, and these additions to their wine list will improve the overall experience at Sergio's.
Sergio's new wine selection includes Jordan, a chardonnay made in Sonoma, California with intense aromas of passion fruit, persimmon, and Granny Smith Apple. Another addition from Italy is Santa Margherita – a crisp pinot grigio made with fresh, harmonious fruit creating a slight sweetness.
As far as reds go, they've added Hess Allomi of Sonoma, California –  a full bodied cabernet with classic red fruit flavors and aromas of currant and blackberry. And the latest addition is Decoy; it's a merlot with alluring aromas of black cherry and wait for it… dark chocolate! It has subtle hints and savory notes of smoke – delicioso!