The big game is upon us. On Sunday, February 7, the Denver Broncos will take on the Carolina Panthers in Super Bowl 50. Where will you be watching? We've rounded up some local gameday specials to help make your decision a little easier.

Monty's Sunset
What could be better than watching the Super Bowl poolside in the warmth of Miami with a drink in hand? At Monty's Sunset, you can enjoy the action in true Miami-style. Dock your boat at the South Beach Marina and pull up to the best party on South Beach. Kick off your day with a pool party at Monty's with live bands, DJs, raw bar and NFL "draft" specials of the day. Take advantage of our Superbowl Stone Crabs offering medium claws for only $4 and $1 Oyster specials! Continue the party throughout the day and into the night when the big game will go down. Watch the action on our 30 Big Screens inside and out as well as 2 oversized projection screens with sound played throughout Monty's!
What's the deal:
-$1 Oyster Specials
-$4 Stone Crab Claws
-Drink Specials
-30 TVs
-2 projectors
Call for reservations –  305.672.1148.

E11EVEN MIAMI
With the 50th Anniversary of the NFL's biggest game quickly approaching, E11EVEN will offer football fans two viewing party options to witness the Denver Broncos and the Carolina Panthers go head to head for the coveted Super Bowl Championship ring.
On Sunday, February 7th, E11EVEN MIAMI creates the ultimate viewing experience with 32-FT LED screen in the main room, a 16-FT LED screen in the day-club room, and 52 TVs all on the Funktion-One sound system. The watch party will feature an open bar from 6 p.m. to 10 p.m., as well as a special tailgate menu.
For tickets and table reservations please call 305.305.6611 or visit www.11miami.com/biggame. Admission is $50 for women and $75 for men. Doors open at 5 p.m. Game Time 6:30 p.m.
Upstairs at E11EVEN ROOFTOP, the POWER96 team will be hosting the watch party while guests kick back in the open-air lounge with a state-of-the-art retractable roof and watch the game on a 16-FT LED screen with surround sound. The watch party will feature Power 96 giveaways, passed light bites, and a complimentary drink. E11EVEN ROOFTOP's comfortable sofa seating, communal fire pit tables, bottle service, and a full service bar & kitchen menu make for the optimal viewing party. Listen to POWER96 Morning show to win tickets.
For tickets and table reservations please call 305.305.6611 or visitwww.11miamirooftop.com/biggame. Admission is $20. Doors open at 5 p.m. Game Time 6:30 p.m.

Radio Bar
Join Radio Bar this coming Super Bowl Sunday and catch the "big game" in a big way on Radio's 100 inch projector screen. Drink specials including five for $25 Corona buckets and five for $20 Miller Lite Buckets and complimentary pizza & wings from Pizza Bar!

Bodega Taqueria y Tequila
Join Bodega Taqueria y Tequila for the ultimate Super Bowl Sunday football fiesta. Enjoy drink and food specials, halftime DJ, surprise giveaways and a massive drink funnel from the mezzanine to the first floor!
FOOD SPECIALS:
GAMEDAY NACHOS $9: Refried beans, Oaxaca, pico de Gallo, jalapeños, Mexican crema, avocado dressing and cilantro.
CHILAQUILES SUPREME $9: chips soaked in salsa verde, onion, cotija, cilantro.
PIGS IN EMPANADA $8: with Dijon mustard
BUFFALO CHICKEN TACOS $7: Lettuce, pickled celery, blue cheese crumbled, cilantro and blue cheese dressing
BACON OAXACA BURGER TORTA $10
CHILAQUILES SUPREME $9
WINGS $12
DRINK SPECIALS:
$5 dollar draft beer
$20 Buckets of Corona
$45 Margarita pitchers
$150 table side kegs
The Local Craft Food & Drink
The Local Craft Food & Drink will offer an extended Super Bowl Happy Hour on Sunday, February 7, 2016. Foodie fans can nestle in to a comfy seat to sample delights from Executive Chef Phil Bryant and his team, as well as newly appointed cocktail experts David Perez and Will Thompson. Available for the duration of the big game, the Happy Hour includes half-priced draft beers, house wines and select cocktails as well as a specially priced hand-crafted punch, for only $8.
The pair will also offer a Dealers Choice drink wherein guests can choose the glassware, base spirit, and flavor profile for a custom cocktail on the fly for a special discounted price. On the food side, Bryant will be making his famous burger – short rib and brisket blend, double American cheese, b&b pickles, Mississippi comeback sauce, and bacon for just $12 per order. As always, in-the-know guests can order the secret burger for an extra gooey experience which trades the usual bun for two disco buns – American cheese pressed between a potato roll. Of course, the game will be playing on the TV above the bar.
Cibo Wine Bar
This South Florida local favorite will be showing the big game on 4 high-definition TVs in the bar/lounge area and on the rooftop (inside Cibo Birra). Cibo will have happy hour specials from 4-7PM that include 1/2-price cocktails, 1/2-price appetizers and 1/2-price select wines. The regular dinner menu will be served at the bar and on the rooftop all night long.

Gale Rooftop
Watch the best teams in the NFL face off on top of LDV Hospitality's Gale Rooftop, where Rec Room and JetSmarter, a mobile marketplace for private jet charter, will host one of the best Super Bowl parties in Miami. On Sunday, February 7th, guests can enjoy watching the big game, and its awesome commercials, on a large projector screen and several TV's on the Gale Rooftop while enjoying the sweeping views of Miami Beach. From 6 p.m. – midnight, guests will also enjoy an open bar and food by Dolce Italian, Bravo's "Best New Restaurant" of 2015. Tickets for the Super Bowl party are $50 each.
To purchase tickets, please visit https://www.eventbrite.com/e/super-bowl-rooftop-party-tickets-21097019754?aff=es2

Batch Gastropub
Grab your friends, throw on your jersey and head on over to watch Superbowl 50 with us here at Batch Gastropub, Brickell's go-to bar. Root and cheer for your favorite team on our 14 big screens and 3 150" projectors!
Arrive early enough and you'll be able to snag some of our Bud Light and Jack Daniels giveaways! Think you can predict the score? Your guess is as good as ours! PICK-THE-SCORE and you too will be a winner, with your tab completely covered by us, which is almost as sweet as taking home the
Unwind and dine with our game day specials, which include a variety of your favorite drinks and food:
$4 Bud Light 16oz Drafts // $15 Pitchers
$20 Buckets (5) Mix-n-Match: 16oz Bud Light, Budweiser, Shocktop, Rolling Rock
$5 House Infused "Fireball"
$7.50 Bacardi 'n' Cola Pints
Hungry for more? We've got you covered. Some of our food specials include delicious $10 Dozen Wings and $13 Chorizo Meatball Sliders, Pulled PorknSandwiches, or Sweet Potato Tater Tot Nachos. You've worked hard all week, now it's time to play hard in the heart of our beautiful city.

Uncle Toms Barbecue
Are you ready for some football? Make your way over to Uncle Toms, the iconic barbeque joint, and root for your favorite team during Superbowl 50. Enjoy our special promotions, such as 6 free delicious wings per pitcher.
Not feeling the wings? How about $2 domestic beers and $3.50 craft beers? Wait! Grab a date and enjoy $49.95 Uncle Toms Grill, which includes baby back ribs, chicken quarter flap steak and two sausages, paired with a bottle of wine or a pitcher of beer. It can't get any better than this!
Our specials are available at all of our locations in Coral Gables, Pinecrest, Homestead, and Hialeah! We've served the best barbeque in Miami for 65 years and we can't think of a better way to watch the biggest game of the year than with us! Come on over, we'll fire up the grill.

Frankey's Sports Bar
Frankey's Sports Bar is hosting a family style feast to celebrate Super Bowl 50 on Sunday, February 7th starting at 5:30 p.m. Guests can enjoy endless appetizers and entrees until the start of the 4th quarter for $49 per person, plus applicable taxes and
20 percent gratuity (drinks charged upon consumption). Frankey's Family Style Super Bowl menu will feature a variety of game day-inspired appetizers and entrees, along with chef's choice of dessert options. Football fans can cheer on their favorite team and catch all the action of the big game on Frankey's 38 giant HD TV's and 180-inch video wall while feasting on a delicious menu.
Frankey's Family Style Super Bowl menu will include:
Appetizers
Frankey's Beef Nachos
Bolognese or Cheese Pizza
Organic Buffalo Style Chicken Wings
Entrees
Adena Farms Beef Sliders with Frank's Aioli
Penne Bolognese
Frankey's Beef Bowl (New Item)
For reservations please call 954-464-2333

Brasserie Central
Brasserie Central, Coral Gables' hottest place to enjoy authentic, yet affordable French faire, is embracing longstanding American tradition and hosting Super Bowl 50 watch party on Sunday, February 7, 2016. Guests can belly up to th bar as they broadcast the big game and extend their popular new Happy Hour with $1 oysters , half-priced hors d'oeuvres and half off select wines, beers and cocktails from 4 p.m. until the end of the game.
Discounted hors d'oeuvres include Saumon fume Ecossais – smoked salmon, tomato, lettuce, red onions, crème fraiche and capers; fresh made Gnocchi a la Parisienne, served alongside gratinee with béchamel and gruyere cheese; Brandade de morue – cod brandade, herb parmesan and olive oil; Escargots de Bourgogne – wild Burgundy snails with garlic and parsley; and Le Tartare Parisien – hand cut steak tartare, egg yolk, onions, cornichons and anchovy, pommes frites, among others.

Grease Burger, Beer and Whiskey Bar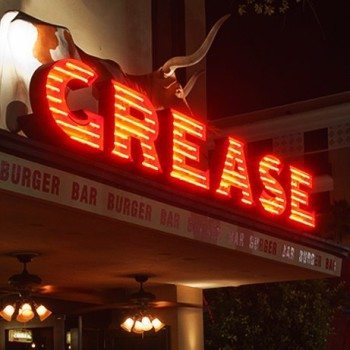 With twenty plasma TVS and delicious food specials including $2.50 sliders, $.75 wings, and the Super Bowl Shuffle Platter (a combination of wings, sliders, and a half rack of ribs served with coleslaw for $13.95), Grease Burger, Beer and Whiskey Bar is the ultimate destination for Super Bowl Sunday. No matter who you are cheering for, West Palm Beach's favorite burger joint invites you to enjoy 5 for $15 domestic bottles and 5 for $20 imported bottles.
Guests can also choose from more than 130 selections of beer by the bottle and on tap, over 110 whiskeys and bourbons including their own house-made whiskey, and an exceptional menu from Chef Laterence that offers fresh salads, sandwiches, brats, tempting sides and delicious desserts in addition to their famous 10oz juicy burgers that have appeared on the Travel Channel's Food Paradise.