Valentine's Day is right around the corner. Have you figured out where you're taking your significant other yet? If you still don't have any plans, we have you covered. Check out the suggestions below for some delicious Feb. 14 ideas.


Tamarina Bar & Restaurant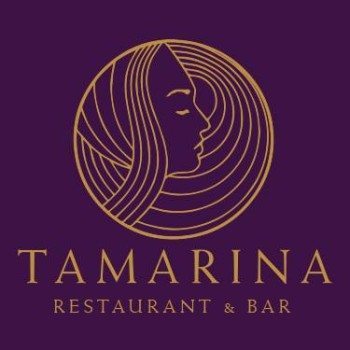 Enjoy a weekend of love at Tamarina in Brickell. The Italian restaurant will be hosting a series of romantic events from Friday to Sunday. All weekend long, guests will be able to enjoy a special Chef's Tasting Menu for $180 per couple or the restaurant's regular a la carte selections. The special menu includes dishes like Lobster Cake, Spaghetti Ai Ricci Di Mare, Rombo in Crosta Di Sale and White Chocolate Ricotta Cheese Tarte.
On Saturday night at 6:30 p.m., the restaurant will be serving Valentine's sweets and homemade gelato from their traditional carts while "The Book of Life" plays at 600 Brickell Plaza. And on Sunday starting at 11 a.m., guests can enjoy a lovers brunch with live music from The French Horn Collective.
For more details, call 305-579-1888.


Makoto
For Valentine's weekend Makoto will be serving a four-course prix fixe tasting that includes the beloved Spicy Tuna Crispy Rice; Uni with Fresh Udon, yuzu kosho, myoga and nekonbu dashi; and Wagyu Millefeuille with truffle, pickled turnips and tonkatsu sauce. The evening ends on a sweet note with mini chocolate truffles and includes a split of champagne. $120/pair.
Call 305-864-8600 for more details.
db Bistro Miami
Set the stage for romance this Valentine's Day Weekend with dinner at db Bistro Moderne. Miami's favorite French bistro is offering a tempting four course prix-fixe menu featuring peekytoe crab salad or guinea hen terrine, followed by indulgent black truffle risotto and your choice of a tender duo of beef or decadent butter poached lobster. Top the meal off with a sweet strawberry & raspberry tart with berry sauce and citrus yogurt ice cream or a rich tiramisu chocolate bar with cardamom foam and coffee ice cream.  Sommelier Alan Feldman will offer special wine selections to highlight the flavorful dishes. Please note that the a la carte menu will not be available on Saturday or Sunday night.
The Valentine's Day menu is priced at $155 per person. For reservations please call 305-421-8800 or visit www.dbbistro.com


Mignonette
This time of year is prime for 'mixed feels,' some are in love, some aren't – – but Mignonette doesn't judge. In that spirit, the restaurant's Chef/Owner Danny Serfer will be offering Mignonette's a la carte menu with two "wow factor" specials.
It's better to be single on Valentine's Day than dating some idiot. For those who won't settle, Mignonette is offering The Serf & Turf, so named for Chef/Owner Danny Serfer. A hearty helping of the most lavish offerings – Lobster Imperial stuffed with crawfish, shrimp and crab along side a duet of seared Lamb Chops and Rosti ($43). General Manager Matt Dinkel recommends pairing the Serf & Turf with a new addition to the wine list, Brash Higgins' Nero D'Avola ($18/$80).  NDV is an Australian red wine that perfectly parallels the Australian lamb chops.
Valentine's Day is an excuse to turn up the kitsch-level to 11 and the kitchen of Mignonette is not one to pass up that kind of opportunity. Enter the Valentine's Eve special, Ménage à Foie. It hits all the criteria — it's fancy, it's delicious and has a terrible pun – winning! The Foie Gras comes from Hudson Valley Farm in Ferndale, New York where each Moulard Duck is hand-fed and treated better than you at your in-laws' house. The Ménage à Foie will be prepared three ways:  torchon, seared and as a mousse in the Foie Gras profiterole ($19). Dinkel suggests pairing the punny dish with Cayron Gigondas ($18/$80) whose fruity flavors of macerated dark fruit play off the tender meat of Foie Gras.


Steak 954
Let Steak 954 set the mood for a romantic Valentine's Day with your loved one. In addition to their delicious a la carte menu, Steak 954 will be offering specials prepared by Chef Nicolay Adinaguev including fluke crudo with satsuma orange, pickled fresnos, extra virgin olive oil and sea salt to start. Entree specials will include petite filet and Maine lobster surf and turf with sauce bordelaise and grilled lemon as well as butter poached pompano with verjus, watercress and grapes. A side of sautéed lacinato kale, toasted faro, salsa verde and shaved grana padano complements each dish perfectly. Call 954.414.8333 for more information.


Toscana Divino
Toscana Divino, a modern Italian restaurant and wine bar located in the heart of Mary Brickell Village, celebrates Valentine's Day with Weekend d'Amore. Starting February 12th and through February 14th, Toscana Divino is offering an exclusive Valentine's Day package with thoughtfully curated menu selections to assure you have the perfect night. Couples can enjoy the Menu d'Amore a la carte or as a three-course dinner including a demi bottle of Franciacorta for only $75.
The menu consists of an appetizer Cuore Di Zucca ($20), Squash, Pecorino & Guanciale; a choice between two entrees of Mezzaluna Di Manzo Ravioli ($28), Painted Hills Short Rib Ravioli & Black Truffle Cream or È Davvero Salmone ($35), Wild Salmon, Hearts of Palm "Caponata" & Anson Mills Arancini.
For dessert, the chefs prepared Passione Cioccolato ($15), 65% Dark Ecuadorian Chocolate with Coconut, Mint & Amarena. DJ Corrado, spinning romantic vinyl classics, will provide the evening's soundtrack. There will also be a professional photographer to capture the magical evening, as well as an artist on hand to sketch portraits of the lovers upon request.
Toscana Divino's Weekend d'Amore will take place on Friday, February 12th until Sunday, February 14th. The three-course menu will cost $75 plus tax and gratuity. For more information, please call 305-371-2767 or click here.
Essensia Restaurant & Lounge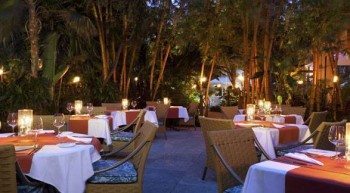 Wine and dine your Valentine with a fresh, al fresco dinner on the lush, romantic terrace at Essensia Restaurant & Lounge. With this elegant, 6-course menu specially prepared by Executive Chef Venoy Rogers, delight your palette with an Amuse choice of Guava & Brie or Vegetable Tartare, then select your "Perfect Match" choice of Salmon & Avocado or Winter Melon, followed by a light and fresh "Love Potion" gazpacho. Your sweetheart will love the "From the Heart" salad medley, prepared with romaine hearts, artichoke hearts, celery hearts and hearts of palm.
For entrees, valentines can indulge with unique, natural gourmet dishes like Truffle & Cheese Sacchetti, Bone-in Ribeye Felet, Chili Dusted Local Snapper or Sunfresh Farm & Ranch Organic Hen. Top it all off with a "Make me Melt" chocolate strawberry dessert and a champagne toast with the one you love. Valentine's Day dinner at Essensia is $135 per person.
For reservations and more information, call 305-908-5458 or visit www.essensiarestaurant.com.


Bocce
This Valentine's, Bocce is inspired by Federico Fellini's La Dolce Vita, a classic Italian film about a playboy journalist and his racy adventures in Roma.
Why limit this holiday to one day? This year, the restaurant is offering Valentine's Day dinner specials all weekend long!
Bocce's special Valentine's Cocktail, La Dolce Vita, featuring Patron Silver, Prosecco, strawberry purée, and lemon juice will be available all day Saturday & Sunday.
In addition to the restaurant's full signature menu and a la carte specials, there will be a special $75 Valentine's Day 5-course tasting menu by Chef Nunzio Fuschillo, which includes items like tartare di manzo, risotto ai funghi and branzino al forno.
For more information or reservations, call 786-245-6211.


Oltremare Ristorante
Oltremare Ristorante at Amara Cay Resort is offering a luxurious 4-course champagne dinner for Valentine's Day. Each delectable course will be paired with a glass of champagne from Paul-Etienne St. Germain, a small, passionate champagne production house in Épernay, France.
For the first course, guests will enjoy Sliced Prosciutto with house-cured tomatoes, gigande beans and grilled bread served with Paul-Etienne Saint Germain Cuvée TRADITION. This course will be followed by an Arugula Salad with cara cara oranges, midnight moon goat cheese, apple cider reduction and wild rice paired with Paul-Etienne Saint Germain Cuvée ROSE.The main course consists of Grilled Colossal Prawns with saffron risotto, toasted garlic chips and roasted pepper sugo complemented by Paul-Etienne Saint Germain Cuvée CHARME. Ending the night on a sweet note, the last course features Ricotta Cheesecake with chocolate ganache, pistachio and amarena cherries, and Paul-Etienne Saint Germain Cuvée DIVINE.    
Oltremare blends the rich coastal flavors of Italy with the fresh seafood delights of the Florida Keys. The restaurant balances a picturesque ambiance perfect for a special date night and an eclectic menu for culinary adventurers. Their Valentine's Day menu will be offered on Sunday, February 14th, starting at 6 pm. Representatives from Paul-Etienne Saint Germain will be on-hand to meet and greet guests. Guests can enjoy a complimentary seaside screening after dinner of Breakfast at Tiffany's on the beach at 8:30 p.m. Complimentary parking available.
The champagne dinner is $242 per couple, excluding tax and 18% gratuity. Reservations are strongly recommended and can be made online at www.oltremareristorante.com or by calling 305.664.0073.
Bourbon Steak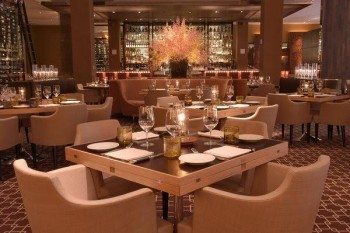 For a gourmet dining experience, the sleek restaurant is offering a $135pp three-course menu with options such as Mina's signature Maine Lobster Pot Pie in a portion perfect for sharing, Hudson Valley Foie Gras, Hay-Smoked Bone-In Imperial Wagyu Côte de Boeuf for two and Warm Beignets with Trio of Pot de Crèmes. All ladies will also receive a rose and special take-home gift compliments of Bourbon Steak.
For more information or reservations, call 786.279.6600.


Bulla
 The restaurant will offer a weekly Valentine's themed market menu. Here are the highlights:
Pargo a La Sal Florida red snapper baked in salt, seasonal vegetables, ravigotte sauce
Carrileras de Ternera Lechal Veal cheek fricassee, potato foam, wild mushrooms
Brazo Helado de Mango y Vainilla Mango gelee roll filled with vanilla ice cream, yogurt
Make reservations by 305.316.3631.


La Feria del Mercado de San Miguel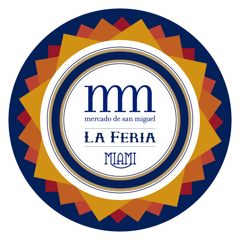 On their closing day in Bayfront Park, La Feria del Mercado de San Miguel will host a Valentine's Day celebration. A special "St. Valentine Meets San Miguel" cocktail will be offered, along with live music and a gift of an Abanico Español (Spanish fan) for the ladies!
Open Sunday from 12 p.m. – 12 a.m.


Dolce Italian
Capturing the spirit of Fellini's 1960's Rome, LDV Hospitality's Dolce Italian creates an atmosphere perfect for a romantic dinner on Valentine's Day. On Sunday, February 14th, guests of the restaurant will enjoy a special prix fixe four-course menu that includes a Chilled Seafood Salad, Risotto Al Porcini, a Terramare with filet mignon and lobster tail, and Meringata for dessert. The Valentine's Day menu is priced at $75 per person.
Separately, guests will have the option to order from a special selection of champagnes to share with their significant other, including Dom Perignon, Dom Perignon Rose, Krug Grande Cuvee, and Perrier Jouet Belle Epoque Brut, among others.
For reservations, please call (786) 975-2550 or visit Opentable.


Driftwood Room
Beginning Saturday, February 13, Driftwood Room at Nautilus, a SIXTY Hotel is encouraging couples to bond over a special sharing menu featuring a la carte dishes made for two. The special "Things We Do For Two" menu created by Food Network Star and Executive Chef Alex Guarnaschelli is available all weekend in addition to the regular a la carte menu.
On Sunday, February 14, guests can celebrate throughout the day during the Valentine's Rosé Brunch. Brunch highlights include bottomless Whispering Angel Rosé for $25 per person, speciality brunch items from the a la carte menu and beats by DJ.


Ortanique on the Mile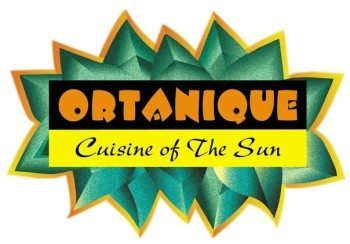 Chef Cindy Hutson will be hosting a themed cooking class on Saturday, February 13th from 11:30 a.m. to 2:30 p.m. at $108 per person. Below dishes will be made:
 Hearts on Fire with steamed artichoke hearts, crisp greens in a pink peppercorn Caesar and shaved grana pandano
Sweet Cheeks with Niman Ranch braised pork cheeks and sweet corn polenta in a cherry chipotle agave glaze
Making Whoopie with red velvet cookie cake filled with white chocolate cream cheese icing
 Make a reservation by calling 305-446-7710.


Pubbelly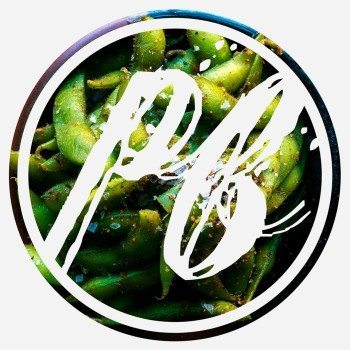 For Valentine's Day, enjoy a 9-course tasting menu at $85 per person includes one glass of champagne.
Highlights include:
Kusshi Kusshi Oysters with champagne geleé, american caviar
Foie Gras with apple burnt cream, pain perdu, sauternes, black walnuts
Corn Soup with crab raviolis, black truffles, huitlacoche
Make a reservation by calling 305.532.7555


GK Bistronomie
GK Bistronomie, located in the heart of Wynwood, will be offering a prix-fixe menu for $100 a person and will include two glasses of bubbly. Tax and gratuity not included. Reservations only.
Menu highlights include:
Parmesan Ceviche with grouper, Parmigiano Reggiano, Aji Limo, Caviar and Cilantro Sprouts
Main Lobster with Beurre Blanc Fondue, Braised Leeks, Applewood Bacon, Peas Tendrils, Crispy Leeks
Colorado Lamb Chops with White Bean Custard, Cilantro Sauce, Onions, Salsa Criolla
Fanny Bay Oysters with Grapes and Tabasco Air
For reservations, call 786.477.5151, or visit http://gkbistronomie.com/


Monty's Sunset
Cozy up with your special someone against the sunset and enjoy fresh seafood and cocktails while overlooking the South Beach Marina. Enjoy a relaxed romantic evening without having to go to over-the-top measures to impress your loved one. With affordable happy hour prices, a lively atmosphere and amazing rawbar selections, Monty's makes the perfect Valentine's Day spot to celebrate the first stages of your blossoming relationship.


Casabe 305 Bistro
For $150, couples can indulge in a 7-course feast and a bottle of wine at Casabe 305 Bistro, a family-owned restaurant near Coral Way and 17th Avenue. The menu includes items such as salmon ceviche, lobster tail, broiled lamp chops, and strawberry tiramisu and chocolate fondant. For reservations, call 305-302-5160.


Red, the Steakhouse
What's better than treating your S.O. to the best steak in town for Valentine's Day? Red, the Steakhouse in SoFi – a famous spot for special occasions – invites meat-loving couples to indulge with a pre-fixe menu for the night. Chic noir decor and candle-lit tables set the mood… but bring your appetites because we're not talking small bites.
We're talking four courses of Chef Peter Vauthy's magic, from a 29 oz. dry-aged tomahawk ribeye to an entremet trio dessert and much more. Pre-fixe menu starting at $199 for two ($269 for two with wine pairings), excluding tax and gratuity. For reservations, call 305-534-3688.


TiramesU
TiramesU restaurant is offering an "a la carte" Valentine's Day dinner menu with extraordinary ingredients to fit the romantic theme yet with reasonable prices between $18 for the appetizer to $38 for the decadent prawns entree.
The specialty cocktail is appropriately named "Valentino" and boasts strawberries, basil (for a sprinkle of Italian) and balsamic with Effen vodka. A good starter for the occasion.
"Romance is in the details," serenades Chef Fabrizio Pintus. From the fresh raspberries and blackberry sauce on the tuna tartare, the cocoa on the venison medallions to the black truffle in the homemade pasta and the oysters and champagne, the selection infuses the special evening with sense-awakening burst of flavors.
"Each dish is meant to awaken passion, through your palette," Pintus explains. "I know it's a standard idealization of a Chef's interpretation of what Valentine's Day should be. But it is still worth pursuing with every ingredient in every dish. Call it hopeless romance."


Beauty & The Feast
Beauty & the Feast Bar | Kitchen, located oceanfront on the first floor of The Atlantic Hotel & Spa will be offering two delicious dining options for Valentine's Day. Early birds can head to Beauty & the Feast for a Valentine's Day Brunch, offered from 10:30 a.m. to 3 p.m. Guests will enjoy the restaurant's traditional feast-style brunch featuring small plates, an omelet station and bottomless Bloody Marys and Mimosas.
The restaurant will also be offering a Valentine's Day Dinner starting at 5:30 p.m. featuring an a la carte, multi-course menu. Guests can select from a variety of special dishes, perfect for sharing or choose favorites from the restaurant's regular menu.
For more information or to make reservations for Beauty & the Feast's Valentine's Day brunch or dinner visit www.Society8.com or call 954-567-8070.


Serendipity Creamery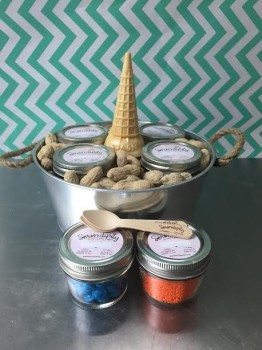 Looking for a little something sweet for that special someone this Valentine's Day? Serendipity Ice Creamery, with locations in Surfside and Wynwood has the "scoop." Packages listed below:
Floral Bouquet For Her (two 4-oz.mason jars) – $20
Lavender orange ice cream
Rose water sorbet
Top-Shelf Collection For Him (two 4-oz. mason jars) – $20
Chocolate whiskey ice cream
Guinness ice cream
For more information, call (305) 865-1506.


SOHO Bay
SOHO Bay invites you to spend your Valentine's Day on the bay with a breathtaking waterfront view from the restaurant's patio seating area. Indulge in Asian cuisine with a contemporary spin at the first U.S. branch of the renowned Brazil-based chain. On Sunday, February 14th, SOHO Bay will offer $50 a bottle of Moët et Chandon for $50 and  a bottle of Dom Perignon for $200.  SOHO Bay's sophisticated Japanese menu fused with Brazilian flavors has an intriguing mix and menu highlights such as the Foie Buns,Crunchy Spicy Tuna Roll, and Roasted Miso Chicken. Surprise your loved one with a Miso Mousse for dessert made with coffee coated miso mousse, dulce de leche, topped with caramel pistachio and praline.
Reservations are recommended and can be made online or by phone (786-618-2788).