It's that time of the year again: Easter weekend. If you need plans for holiday brunches, Easter egg hunts for the kids and other weekend festivities, we have you covered. Below, you'll find a handy list of local restaurants and venues celebrating the holiday.
Just a reminder: Specials and other details are subject to change, so make sure to call or email the place beforehand.
Without further ado …
Shooters Waterfront
Fort Lauderdale's waterfront staple is serving up an Easter Brunch Buffet at $55 per person from 10 am – 8 pm. Sunday brunch will commence at 9:30 a.m. with complimentary mimosas for parents and an interactive Easter egg hunt for kids. Guests are invited to put all their eggs in one basket with an endless buffet including American Breakfast staples, fresh assorted salads, seafood entrees, raw bar favorites and dessert. Bottomless Mimosas and Bloody Marys will be available for an additional $15 per person. Starting at 4 p.m., adults can participate in the Easter egg-citment with a more mature egg hunt (think: sexy bunny and spiked Easter candy cocktails).
Tamarina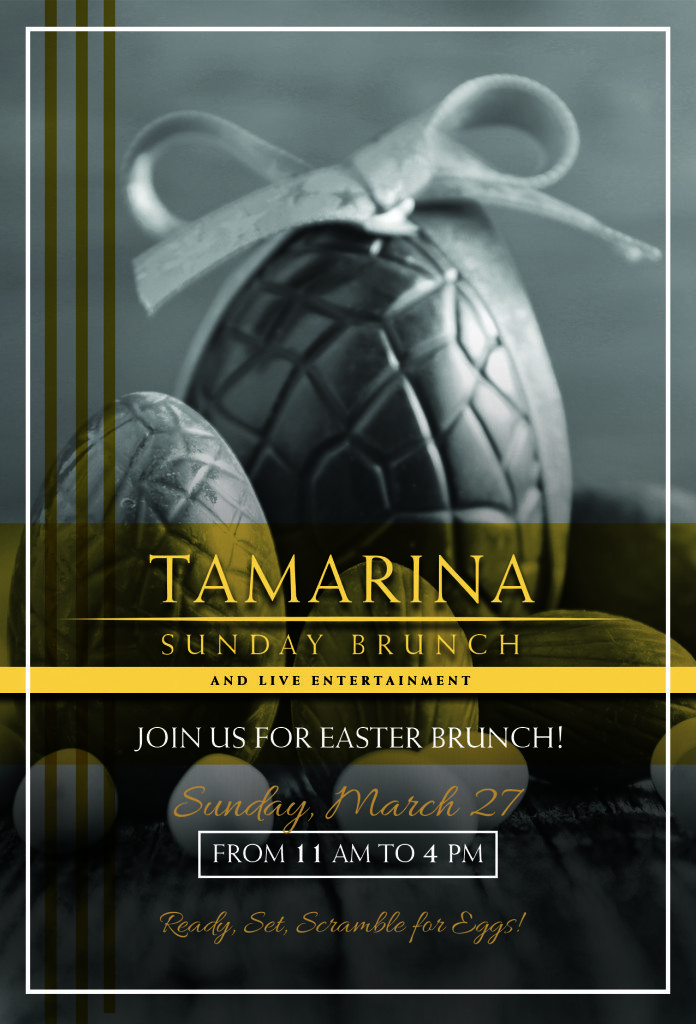 Peter Cottontail will be busy come Easter Sunday. Join us for an Italian hip-hopping Easter with a brunch buffet from 11.30am to 4pm. The restaurant will be set up with carving and pasta stations, breakfast classics and raw bar as well as Easter special desserts galore. Kids at Tamarina are invited to a fountain-side Easter egg hunt in the Plaza with balloon animals and face painting. Live Entertainment by The French Horn Collective!
Adults – $45
Kids – $25
Unlimited Bubbles – $35 additional
The National Hotel
Collins Avenue's elegant and cinematic Art Deco hotel, The National Hotel, is serving up a plentiful Easter Brunch Buffet at Tamara Bistro for $39 per adult and $19.50 for kids, complete with live performances by the renowned cast of The Cabaret South Beach and a complimentary Egg Hunt.
Sunday brunch guests are encouraged to gather as many artfully decorated surprise filled eggs as they can find throughout the property. The ultimate find will be a magnificent "Golden Egg," which will include a complimentary two-night stay at The National Hotel and $100 certificate to Tamara Bistro with a complimentary bottle of champagne.
Brunch guests will also enjoy Tamara Bistro's contemporary cuisine with a Miami twist, all the while taking in an unforgettable jazz experience. Guests can dine and chant along to smooth melodies by the cast of The Cabaret, which features singing bartenders, servers and a piano player.
Patrons can indulge in a brunch buffet that includes: a full breakfast station (eggs and omelets, chicken apple sausage, home style potatoes, waffles and fresh fruits); specialty breakfast items (eggs benedict with hollandaise sauce, smoked salmon and Argentinean sausages); bread station (croissant, raisin rolls and pastries); desserts (selection of mini assorted flans, tres leches and chocolate mousse); carving station (churasco or NY strip steak); brunch specialties (salmon puttanesca, mushroom risotto and chicken picatta); and one complimentary Mimosa or Bloody Mary. The Bottomless Mimosas package is available for an additional $25 per person.
Also included in the price of this Easter Brunch "eggs-travaganza," guests will have all day access to the hotel's pool, the longest infinity-edge pool in Miami Beach.  Valet parking will be discounted to $15. To make brunch reservations at National Hotel, please call (305) 423-7211. The hotel is located at 1677 Collins Ave, Miami Beach.
15th & Vine Kitchen and Bar
Why should kids have all the fun on Easter? Instead of traditional holiday fare and egg hunt, 15th &Vine Kitchen and Bar invites guests to hop over for the ultimate sophisticated Easter brunch celebration along with an "Eye Candy" hunt in partnership with TOMS. Savor a worldly brunch buffet with African and Asian influences by the restaurant's award-winning Executive Chef Kamel Dahmani. Brunch highlights include Dim Sum; Vermicelli-Shrimp, Carrot, Daikon and Cashew Salad; Lamb Shank with Coconut Curry Sauce; Hilachas Short Ribs in Tomato-Tomatillo Sauce; Stuffed Dates and Baklava for dessert, among many other delectable choices.
Afterwards, guests can head to 15th & Vine's outdoor terrace in search of "eye candy" from TOMS' Traveler sunglass collection and also enjoy spectacular views of Biscayne Bay while sporting new shades. Five lucky guests get to uncover a free pair, which will be among the Easter finds, as well as special discounts from TOMS. Additionally, a DJ will keep Easter brunch grooving by spinning popular tunes.
Take advantage of TOMS signature cocktails, Veuve Clicquot RICH bottle specials, and bottomless mimosas or Bloody Mary's for $15. Brunch is served from 11:00 a.m. to 3:00 p.m. on Sunday, March 27, 2016. The cost is $79 per person, which includes a Veuve Clicquot RICH welcome cocktail as well as a 15% discount on TOMS sunglasses. Tax and gratuity not included. Reservations are required by contacting 305-503-0373 or reservations@15thandvine.com.
Oltremare Ristorante
Oltremare Ristorante, Amara Cay Resort's Italian infused restaurant with a tropical twist, is offering a four-course, prix-fixe menu this Easter Sunday. Steering away from the traditional brunch, Oltremare's menu is ideal for those looking to savor the flavor of the Florida Keys in a sophisticated yet relaxed environment.
Oltremare's Executive Chef Dario Olivera invites guests to start the meal with a palate cleansing conch escabeche alongside expertly prepared tostones served with a special "island sauce."
For the second course, diners can choose from sea salt roasted beets served with Greek yogurt, honey cured pistachios and a blood orange syrup or smooth and creamy burrata served atop fresh frisee, pancetta and a basil tomato emulsion.
Main course selections include a rack of lamb with polenta and mint pesto, grilled grouper topped with a delicious pinot noir reduction with capers and cured tomatoes, or cedar key clam tagliatelle in a simple butter and pinot grigio sauce featuring garlic and cherry tomatoes.
To conclude the meal, a crisp turnover filled with fig and dates topped with chocolate, caramel and smoked sea salt is the perfect combination of sweet and savory.
Oltremare blends the rich coastal flavors of Italy with the fresh seafood delights of the Florida Keys. The restaurant balances a picturesque ambiance perfect for an afternoon with family and friends. Their special prix-fixe menu will be offered Sunday, March 27th from 11:30am to 8pm for $59 per person plus tax and gratuity. A full a la carte menu will also be available and reservations are strongly suggested.
For reservations, please call 305.664.0073.
BLT Prime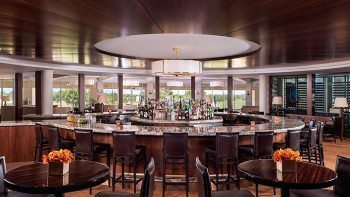 BLT Prime Miami, the acclaimed New American steakhouse in Doral, is offering a special Easter menu on Sunday, March 27, 2016, with a range of delicious options. The restaurant will feature a three-course Easter Sunday prix fixe dinner menu priced at $65 per person (excluding tax and gratuity). Diners can also order à la carte. Prix fixe dinner menu follows:
APPETIZER
(Choice of)
English Pea Cappuccino
Mint, Crisp Pancetta, Buttermilk
Braised Short Rib & Mushroom Cannelloni
Spinach, Ricotta
MAIN COURSE
(Choice of)
Pan Seared Local Yellow Tail Snapper
Clam Ragout, Mustard Greens
Roasted Lamb Loin  
Honey, Beetroot, Pea Tendrils
SIDE
(Choice of)
White Asparagus
Pine Nut Gremolata
Fava Beans
Vermouth Butter, Garlic
DESSERT
(Choice of)
Strawberry Mousse
Pistachios, White Chocolate Ice Cream
Shortbread
Coconut Cream, Walnuts
BLT Prime is located at The Trump National Doral Miami at 4400 NW 87th Avenue. Valet parking is available. For reservations, please call (305) 591-6606 or visit www.e2hospitality.com/blt-prime-miami.
La Riviera
Spoil the little ones with a surprise appearance by the Easter Bunny and kid-friendly activities! As the first Pullman hotel in North America and Miami's newest upscale hotel brand, the Pullman Miami Airport hotel presents an extravagant Easter Brunch with ever flowing champagne at signature restaurant, La Riviera.
Crafted specially by Executive Chef John Gray, Easter Brunch will include abundant selections that highlight special occasion dishes of the cultures that are reflected throughout Miami. Options include a variety of ceviches; hand rolled sushi stations; miso charred beef carpaccio; a decadent slow roasted beef steamship; chilaquiles with grilled shrimp and crab; and brunch classics like eggs benedict and smoked salmon with traditional accompaniments. An endless variety of fresh from the oven miniature desserts, tarts, cookies, and macaroons offer a sweet finish.
Reservations are required for La Riviera's Easter brunch and are priced at $55 for adults, $25 for children 5 – 12 years old, and complimentary for children aged 5 and under. La Riviera is located within Pullman Miami Airport at 5800 Blue Lagoon Drive in Miami. Reservations can be made by phone at 305-503-8369.
The Continental
A variable easter egg of colors, The Continental has become a go-to brunch destination since its fall launch. For Easter Brunch The Continental will feature easter egg hunts at 11 a.m. and 2 p.m.; egg coloring sheets for kids; and an on-site Easter Bunny with fun easter-themed parting gifts. The menu features a variety of bottomless bubbly brunch drinks including traditional mimosas, mango, guava, pineapple and passion fruit; or bottomless bloody marys for $25. Favorite brunch dishes include avocado toast on Zak the Baker bread, Huevos Rancheros and perfect pancakes with seasonal fruit. Reservations are recommended. To book your table, please call 305.604.2000.
Quattro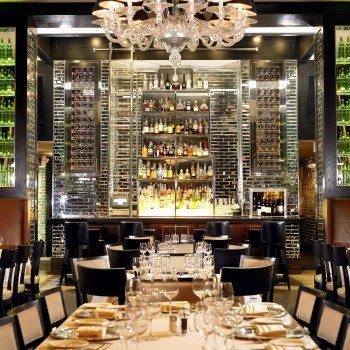 Quattro Gastronomia Italiana, Lincoln Road's upscale Northern Italian eatery, is commemorating Easter with special a la carte dishes in addition to the regular dinner menu on Sunday, March 27. Celebrate the end of Lent by indulging in authentic Italian cuisine made with the freshest ingredients. Menu follows:
ANTIPASTI
Uova Ripiene
Devil's Egg with Tuna Tartar and Calvisius Caviar
18
Polpette Di Vitello Al Tartufo
Veal Meatballs with Truffle Fontina and Prosciutto Cotto, topped with 1.gm of Fresh Black Truffle
24
PRIMI PIATTI
Tortelloni Con Ricotta Di Bufala E Spinaci
Tortelli With Buffalo Ricotta, Spinach and Butter Sage Sauce
26
SECONDI
Agnello Al Forno Con Patate Novelle
Oven Roast Leg of Lamb With Roasted Potatoes and Baby Rainbow Carrots
32
DOLCE
Pannacotta Alle Ciliegie
Cherry Panna Cotta
10
Quattro is located at 1014 Lincoln Road. For reservations, please call (305) 531-4833 or visit www.quattromiami.com
Le Zoo
Stephen Starr's newest South Florida restaurant will celebrate Easter with a special appearance by the Easter Bunny. Kids and guests will also be invited to a do-it-yourself Easter decorating station. Le Zoo's regular brunch menu will be available with a special addition of a Chocolate Mousse Egg milk chocolate mousse, hazelnut ganache, salted caramel. Chef Craig Wallen's brunch menu including eggs benedict and poached egg basquaise with creamy polenta and prosciutto, French onion soup, escargots, and steak frites. An extensive raw bar and inspired cocktail list round out the menu for the ultimate brunch experience.
MesaMar
MesaMar Seafood Table is a fusion of high quality, fresh seafood paired with oriental and Latin influences. Inspired by her passion for bold flavors and her love of seafood, Chef Fifi, has created a restaurant of growing popularity in the city of Coral Gables.
What: Chef Fifi invites guests to celebrate Easter Sunday at MesaMar Seafood Table. Enjoy an abundance of delicacies from the sea, like fresh Florida Stone Crab, and Hog Snapper prepared to order. Or order our seafood Paella and Wine for two for only $60. Spoil your loved one with a mediterranean style Easter Sunday they won't forget!
Who: MesaMar Seafood Table
Why: MesaMar's menu boasts a wide array of fresh seafood options and also pays homage to the chef's Venezuelan roots with items like Grilled Venezuelan Pinchos. The Chef is known for preparing her signature "Catch of the Day" both ways- simply grilled or fried whole and paring each with her savory homemade sauces. Mirroring the beauty of its surrounding city of Coral Gables, MesaMar's décor brings a sense of relaxed elegance to the space. Soft blue tones and wood accents invite guest to unwind and enjoy while savoring a delicious and freshly prepared meal.
Who Should Attend: Those straight out of Easter Mass or looking to spend a memorable Easter Sunday with their loved ones.
When: Sunday, March 27th, 2016
Where: MesaMar Seafood Table Restaurant – 264 Giralda Avenue, Coral Gables, Florida 33134
Terrazza at Shore Club
Celebrate Easter Sunday with family and friends over a delicious holiday spread curated by Chef Steve Rhee at Terrazza at Shore Club. This prix fixe menu gives guests an array of options including a live raw bar; charcuterie and cheese station, live pasta, omelet and carving station; assorted pizzas & more! The menu is $58 per guest, this includes unlimited for ladies,  $20 up charge for men. To book your table, call 305 695 3226.
Pisco y Nazca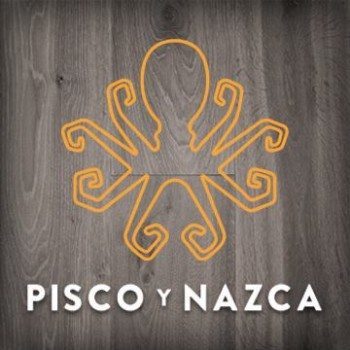 Change up your Easter Sunday and head to Pisco y Nazca for a Peruvian experience. This chic gastrobar is offering special Easter menu items beginning March 24th until the 30th. Guests can start the evening by sipping on the Que Piña cocktail featuring Belvedere vodka, St. Germain, pineapple juice and star anise. The Easter menu includes Ceviche Tropical, Picante de Mariscos, Pescado Pachamanquero and Arroz Dulcesito. This menu is sure to get you in the mood for Spring!
The Dutch
The Dutch, award-winning Chef Andrew Carmellini's roots-inspired American restaurant, is celebrating the upcoming holiday with Easter Specials offered Sunday, March 27, 2016, during lunch and dinner service. Enjoy their Savory Special, a dish featuring Spring Risotto with fresh peas, morel mushrooms, pancetta, and Perigord black truffle ($50); and cap off the meal with a sumptuous Dessert Special comprised of a Milk Chocolate Easter Egg with passion fruit cream served beside toasted almond ice cream ($12). In addition to the Easter treats, the regular a la carte menu will also be available. The Dutch is located inside W South Beach Hotel & Residences, 2201 Collins Avenue, in Miami Beach. Reservations are required and can be made by calling (305) 938-3111 or booking online at http://www.opentable.com/the-dutch-miami.
Beauty & The Feast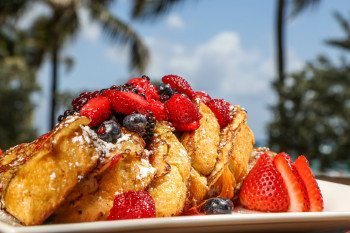 Beauty & the Feast Bar | Kitchen, located in the Atlantic Hotel & Spa, will be offering an Oceanfront Easter brunch. On Sunday, March 27th from 10:00 a.m. to 4:00 p.m., guests are invited to enjoy an all-you-can-eat brunch, featuring a variety of delectable stations and flowing small plates.
Beauty & the Feast offers a variety of brunch items suitable for all palates. From Chilled Shrimp to Oysters with a Bloody Mary drizzle to sweet Wild Berry Silver Dollar Pancakes or French Toast, to Authentic Mini Tacos with Fresh House Made Salsa Verde Sauce, to succulent Gulf Shrimp with Smoked Cheddar Grits and Cajun Tasso Ham Sauce, there is a vast selection of breakfast specialties to satisfy all appetites. As aspecial addition for the Easter holiday, Beauty & the Feast will be featuring meat carving, an omelet station, pasta station, and a fresh fruit/parfait station. We hope you're ready to satisfy your sweet tooth as well, because Chef Donna's Dessert Table will be available throughout the day.
This all-you-can-eat Easter brunch is available for adults at $49.95, for children ages 10 to 14 at $29.95 and for children under age 10 at $19.95.
Beauty & the Feast Bar | Kitchen is located at 601 N. Fort Lauderdale Beach Boulevard in Fort Lauderdale, FL. For reservations or more information, please call 954-567-8070 or visit www.society8.com.
Jungle Island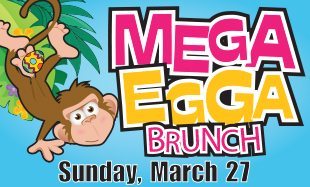 Before navigating a tropical jungle in search of pastel colored eggs, fuel up on Easter brunch favorites in the Treetop Ballroom at Jungle Island. Brunch highlights to include traditional breakfast favorites, baked Virginia ham and grilled salmon, accompanied by fresh salads, "Little Hoppers" kids' menu and decadent desserts like chocolate mousse cake and toasted coconut flan. Then hop over to Jungle Island's family-friendly Mega Egga Hunt! Adventure, featuring egg hunts, bounce houses, rides, arts & crafts, music, and special appearances by the Easter bunny.
The cost is $69.95 for adults and $44.95 for children, ages 3-10 years. Special brunch prices apply to annual pass holders. Prices include park admission, egg hunt, brunch and tax. Online reservations required by March 25, 2016. For reservations, visit www.jungleisland.com/megaeggahunt. Regular park hours are from 10 a.m. to 5 p.m. Jungle Island is located at 1111 Parrot Jungle Trail in Miami.
SUGARCANE raw bar grill
In celebration of Easter, SUGARCANE will have a la carte dishes ($7-17) in addition to the full signature brunch and dinner menu. Highlights below:
Easter Bread Basket with ham and cheese croissant, strawberry rhubarb turnovers, hot cross buns,
mixed berry jam, lemon butter
House-Made Lamb Sausage & Roasted Pepper Quiche
Jorge's Smoked Ham with yucca fritter, fried egg
For reservations or more information, please call 786-369-0353 or visit www.sugarcanerawbargrill.com.
Palmeiras Beach Club at Grove Isle
Palmeiras will offer an Easter brunch menu from 9:30 a.m. – 4 p.m.  After 4 p.m., an all-day Easter menu will be offered for dinner. Menu highlights include:
Greek Style Frittata with spinach, tomato, feta, oregano, choice of sausage or bacon, served with hash browns
Branzino with golden skin, garlic broccolini, baby zucchini, grape tomatoes, baby carrots, saffron garlic sauce
Cape Cod Mussels with tomato garlic broth, shallots, basil and crostini
For reservations or more information, please call 305-858-8300 visit http://palmeirasbeachclub.com/.
Novecento
 
Novecento's Easter specials will include an la carte brunch featuring an Argentinean Parrillada. Highlights below:
Empanadas De Vigilia with tuna, potatoes, shallots turnover pastries
Salmon Bisque with creamy salmon soup
Cazuela De Mariscos with squid, mussels, octopus, white fish in a tomato broth, served with jasmine rice
Pavlova with crusty meringue, dulce de leche, whipped cream, strawberries and blueberries sauce
For reservations or more information, please visit http://novecento.com/.