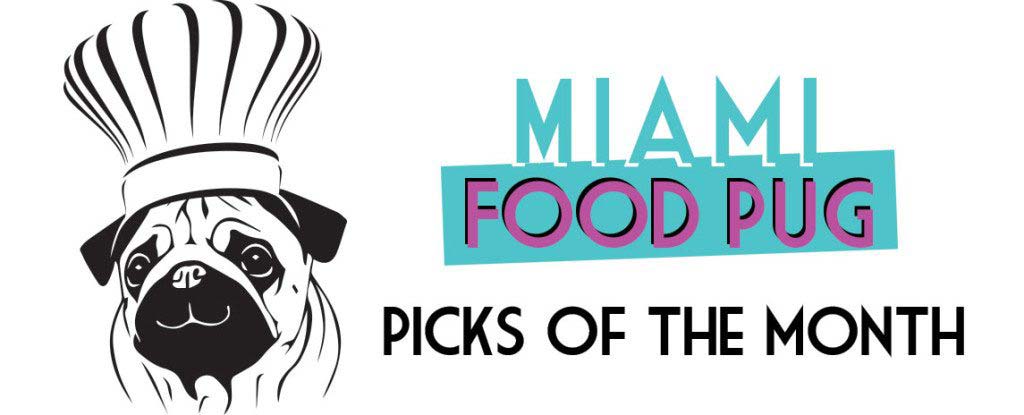 If you haven't noticed, we go out to eat a lot. It's sometimes hard to keep track of the best spots we've visited each month (and week and day). That's why we've decided to put together a monthly list of our top picks. You can expect restaurants both young and old on this list — we're always discovering new spots on our foodie adventures.
Here are our top picks for February 2016.
Lucali
Where have you been all our lives, Lucali? The Miami Beach pizza place is home to one of the best pies we've ever had in Miami. The Brooklyn restaurant has been in the 305 for a while, but it wasn't until Azul's Executive Chef Ben Murray sang its praises that we finally went.
We're glad we listened. The price may seem high — expect to pay in the $20s or $30s for one pizza depending on the number of toppings — but this thin crust masterpiece is well worth the money. We kept ours plain with basil and pepperoni, and it blew our minds.
Seagrape
Seagrape is another place that's been on our list for a while, but we didn't visit until recently. Again, it was worth the wait (and weight gain). The Michelle Bernstein-restaurant fuses Florida and Caribbean influences for a diverse menu that emphasizes locally sourced, farm-fresh ingredients.
Our recommendations (beside everything): the warm gougeres — so much cheesy goodness — the brick-pressed chicken and the duck fat fries. You'll need to be rolled out. Be on the lookout for our full review next week.
KYU
We were heartbroken when Shikany shuttered its doors out of nowhere last year. Fortunately, KYU is making that loss a distant memory with a high-quality, more accessible menu that's already wowed us a handful of times. The Wynwood eatery, whose kitchen is led by former Zuma chef Michael Lewis, is already a neighborhood favorite despite being open just a few weeks.
The three times we've gone in for their modern Asian specialties, it's been slammed. With reasonable prices and quality food akin to that other place downtown, we're not surprised at its early success. Hell, we've already become regulars.
Lokal
Coconut Grove is a neighborhood we don't visit often. Ariete brought us to the Grove a few weeks back, but before that, it's been months since we set foot there. And it's been a few years since we last paid a visit to local burger joint Lokal; sister restaurant Kush is just much more convenient for us.
While the menu has changed a little since our last visit to Lokal, the top-notch quality of the food hasn't. Seriously, there's nothing quite like the Frita burger and a side of sweet potato fries — NOTHING. Although the place is mainly known for its burgers (and beers), its non-burger offerings like the tacos are worth a look if you don't want something heavy.
What restaurants did you like in February? Let us know in the comments.