March 25, 2016
Each Friday, we compile South Florida food-related news and events that we couldn't fit on the site earlier in the week. Want to be included in next week's roundup? Shoot us an email at bark@miamifoodpug.com.
Here's your weekly dose of nom.
OBBA Sushi's 1-Year Anniversary Party
Dolores Celebrates Spring With New Brunch
Inniskillin Wine Dinner at GK Bistronomie
Dragonfly to Open in Downtown Doral
Big Changes at The Wynwood Yard
Spring Into Spring at The Federal
New Dessert at Komodo
Ceviche and Cinema With Suviche
Chipotle's New Online Game
Vicky Bakery Opens in Miramar
OBBA Sushi Coral Gables Marks 1-Year Anniversary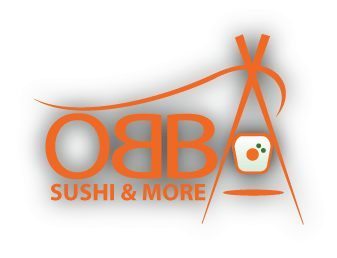 On Saturday, April 9, OBBA Sushi invites the Coral Gables Community to an all-inclusive celebration in honor of a year filled with Latin and Japanese fusion. The restaurant, created by Walter Zapata and Tufic Akil, gives a Japanese classic a Miami twist. Executive chef, Zapata, draws inspiration from his Latin roots to create unique rolls and dishes that explode with flavor.
With over 100 dishes and 30 original sauces, OBBA Sushi guarantees a distinct dining experience every time you order. Spins on classic Japanese favorites like the OBBA Sushi Sandwich and the Tuna Tartare set OBBA Sushi apart from your run-of-the-mill sushi joint
Tickets can be purchased on EventBrite for $25 per person and include unlimited appetizers and drinks from 7 p.m. to 9 p.m. After the event, guests can stay for dinner and enjoy live entertainment all night long.
Dolores Celebrates Spring With New Brunch
With spring underway, Brickell's Dolores But You Can Call Me Lolita thought it was the perfect time to launch a new Happy Hour and Brunch on the only rooftop terrace in Brickell. What better way to celebrate the new season then with delicious cocktails and brunch favorites as you overlook the beautiful Brickell skyline views.
Happy Hour is the happiest of hours, and over at Dolores they believe it shouldn't be limited to an hour. Enjoy all well and top shelf drinks for 50% off from 4-8pm daily. Sit back and sip on a cocktail while listening to tunes and hanging with friends.
The next best thing after happy hour has to be hands down, brunch! Saturday and Sundays were meant for relaxing with a glass of bubbly in hand while you chow down on brunch favorites such as Serrano ham croquettes, Chicken & Waffles, Eggs Benedict Royale & Huevos Rotos. Brunch just isn't brunch without mimosas and for a limited time guests can enjoy $1.99 mimosas with the purchase of an entrée.
Grab your friends and family and head over to Dolores But You Can Call Me Lolita for the perfect way to step into Spring!
Inniskillin Wine Dinner at GK Bistronomie
GK Bistronomie, alongside Inniskillin wines, will host an exclusive wine dinner on Wednesday, March 30. Guests will enjoy a 4-course menu curated by chef Rafael Perez Cambana and paired with the wineries different varietals.
Guests will have the option to select their courses from a variety of dishes including the Grilled Octopus with sundried tomatoes, olives, potatoes; Cherrywood Smoke Shrimp Ceviche, Pork Belly made with sundried tomatoes, olives, peanuts, basil, chickpeas; Cured Salmon with pisco, lime, crème fraiche, red onion, avocado, caviar, and Nutella Mousse for dessert.
Tickets are priced at $125 (excludes tax and gratuity) and can be purchased on Resy.com, or by calling the restaurant at 786.477.5151
Dragonfly to Open in Downtown Doral
Founded on creating cultural and meaningful connections over a shared experience, Dragonfly Restaurants is the brainchild of Hirofumi P. Leung, a first-generation Japanese/Chinese immigrant, and Song Y. Kim, a second-generation Korean immigrant. With two existing Florida locations, Dragonfly concepts are inspired by izakayas, which are modern-day interpretations of Japanese mom-and-pop taverns. On April 9, the third location will open in the highly anticipated Downtown Doral project (5241 NW 87th Avenue) with a spotlight on its artisanal fish market. Leung's vision is to have each location encompass one of several founding culinary principles of Japanese cuisine; the brand's flagship location in Gainesville focuses on sushi, while the Orlando location concentrates on the robatayaki (robata grill).
The menu at the new space, boasting more than 6,000 square feet, is heavily inspired by Leung's dedication to preserving the distant memories of visiting the fish market and street vendors back home with his father before preparing family meals.
The dining room, open for dinner-only upon launch, will feature Japanese comfort food-inspired izakaya dishes. Menu highlights include Okonomiyaki ($12) a Japanese seafood pancake with shrimp, octopus and squid; Chahan ($15) a garlic blue crab fried rice; and a Robatayaki Grilled Chicken neck-to-tail tasting menu, including $8 selections such as Bonjiri(tail), Momo Negi (thigh) and Tebasaki (wing). The menu will also feature market favorites such as a Japanese Lobster Roll ($25), Large Stone Crabs (three for $35) and Kumamoto Oysters ($4 each) noted for their mild brininess, sweet flavor and honeydew finish, as well as classic and specialty sushi rolls, sashimi and nigiri selections prepared by Dragonfly's master chefs.
The restaurant's adjoining fish market will nod to the famous Tsukiji Fish Market and the many popular street vendors in Japan. Market items will range from house-made rubs to seafood sourced from local and exotic waters across the globe. In addition, it will offer kits to recreate Dragonfly-inspired meals at home, bento boxes to-go, salads, rice bowls and educational seafood workshops.
Big Changes at The Wynwood Yard
The Wynwood Yard celebrates exciting changes on March 26th from 1 to 5 p.m. at the SaturDaze Drinking event in collaboration with Prism Music Group. Enjoy live music by Bedside, Sigh Kicks and DJ Laura of Miami. Savor group drink specials from the new cocktail and coffee program by Mortar & Pistil and food from The Wynwood Yard's resident culinary concepts including the wood-fired pizza from Ash by Stanzione 87, the Katiefresca ice cream sandwich pop-up, and some surprises. Admission to the event is free; RSVP here.
Spring Into Spring at The Federal

Celebrate the season on Thurs., March 31 and Spring into Spring at The Federal Food. Drink. Provisions. Savor Tonight and The Federal have teamed up, and together they'll host a wine dinner prepared by Chef Cesar Zapata. This four-course dinner will highlight some of your favorite spring ingredients — and each course will be served with a matching wine pairing. Ani Meinhold — aka the Bar Wench or general manager of The Federal — will walk the group through the tasting. Come alone or bring some friends, as all are welcome.
Menu
Classic Federal Mini Biskits | citrus herb butter
Roasted Beet Dip | baby vegetables, green za'atar, tahini
Class French Onion Dip | creole spiced chips, greek yogurt, caramelized onions
Drink | spritz
***
Assorted Tostadas
avocado | dehydrated berries, herbage, chipotle spice
scallop ceviche | valentina sauce, hearts of palm, black olive
pulled pork | horseradish cream, bbq pulled pork, pickled serrano
Drink: sauvignon blanc
***
Wild Mushroom Pasta | taleggio funduta, exotic mushrooms, sunchokes, sweet potato
Drink: rosé
***
Dr. Pepper Braised Pork Cheek | plantain, mole spice, chicharron
Drink: monastrell
***
Chef's Sweet Ending
New Cloud Nine Dessert at Komodo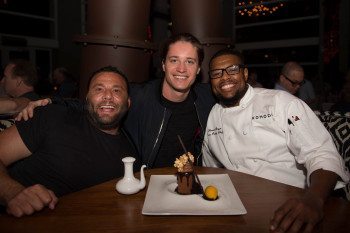 On the heels of Miami's biggest music week and in honor of the release of Norwegian superstar Kygo's highly anticipated album Cloud Nine, nightlife and hospitality guru David Grutman (also owner of LIV and STORY nightclubs) has collaborated with the chart topping DJ to create a one-of-a-kind dessert, the "Cloud Nine" chocolate cake, for his newest Brickell restaurant, Komodo.
Usually found commanding the stage, Kygo is heating up in the kitchen with his own inspired triple chocolate cake with double chocolate mousse, topped with a spiced milk chocolate cremoux, garnished wit shichimi spiced caramel popcorn and a chocolate cigar. Adding a little Miami flavor, the dessert comes topped with a mango passion fruit sauce, with a refreshing quenelle of mango passion fruit sorbet on the side, along with chocolate pearls and chocolate cubes.
The "Cloud Nine" chocolate cake will make any chocolohic's dream come true and is now available at Komodo priced at $15.
Suviche's Ceviche and Cinema Promotion
SuViche Miami Beach has introduced a new Cinema and Ceviche promotion. As part of the promo, guests can present their movie ticket and receive a free small ceviche, with a purchase of $15 or more. Guests can choose from any of SuViche's popular ceviche varieties including the SuViche Ceviche, Ceviche de Aji Amarillo, Ceviche Chifa and more.
This offer is available at the Miami Beach location only and must be redeemed within three days of the movie screening.
Chipotle's New Online Game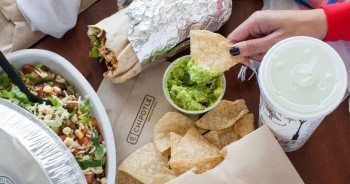 Chipotle Mexican Grill (NYSE: CMG) in partnership with Avocados From Mexico has announced a new online game called Guac Hunter — a digital photo hunt where users see a series of two images that look similar and have to spot the differences before time runs out. Players are rewarded for their keen eyesight with a mobile offer good for a free order of chips and guacamole at any Chipotle in the US or Canada. Users may play Guac Hunter anytime from now to March 31 while supplies last, with all offers expiring April 10, 2016.
"For many of our customers, guacamole is one of their favorite menu items, and a meal at Chipotle isn't complete without it," said Mark Crumpacker, chief creative and development officer at Chipotle. "Great guacamole begins with great avocados, and we source the best ingredients to ensure every serving of guacamole is as good as it can be. This game allows our customers to enjoy some chips and guac on us, and perhaps encourage others to give our guac a try and see what they've been missing."
To learn more and play Guac Hunter, please visit chipotle.com/guachunter. To access Chipotle's signature guacamole recipe, visit chipotle.com/guac-recipe.
Vicky Bakery Opens in Miramar
The city of Miramar welcomed Vicky Bakery by raising a cafecito and pastelito on Wednesday, March 2nd to toast the renowned Cuban bakery chain's third Broward location at 12312 Miramar Parkway.
"Miramar residents have been clamoring for authentic Cuban baked goods," said Alicio Piña, one of its owners. "Vicky Bakery is a great addition to this bustling city and we are thrilled to become part of the community," added Nosbely Toledo, also co-owner. "I love welcoming customers with Vicky's famous pastelitos that are baked fresh daily on site by our dedicated team."
The grand opening celebration included a ribbon cutting with City of Miramar Mayor Wayne Messam; members of the Miramar Pembroke Pines Chamber of Commerce; former Miami-Dade County Mayor Alex Penelas; and Vicky Bakery founders, Gelasia and Antonio Cao, along with the rest of the Cao family. Guests were also treated to a blessing by Father Paniagua and a delicious red velvet cake marked with Vicky Bakery's trademark "V" logo.
Vicky Bakery Miramar offers a new line of specialty coffees, including dulce de leche, macchiato, and cappuccino. Along with the delightful coffee selection, the bakery serves its famous pastelitos – named Best Pastelitos 2016 by Burger Beast. The new location also serves home-made croquettes, empanadas, sandwiches, desserts, custom cakes, party specials and more.
"Vicky Bakery has been a fixture in the South Florida community for nearly 45 years," said Pedro Cao, President at Vicky Bakery Enterprises. "It's a pleasure to extend our reach and bring more of our baked goods to Broward County."
For more information about Vicky Bakery, visit www.vickybakery.com.