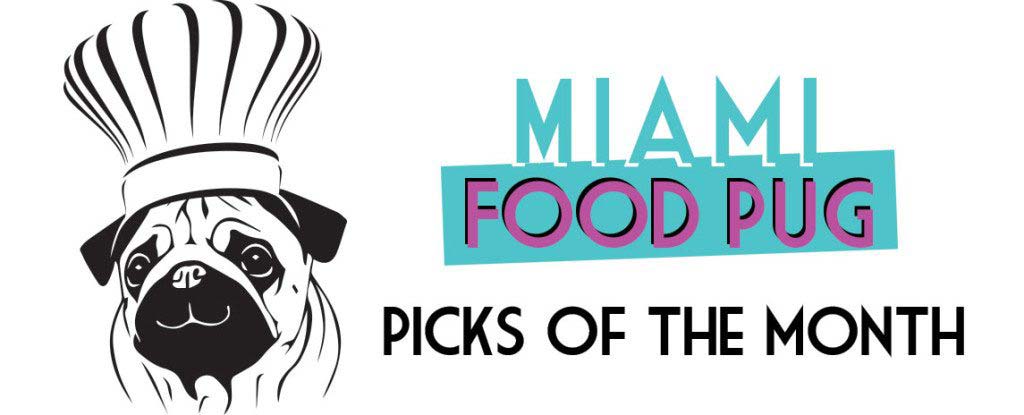 If you haven't noticed, we go out to eat a lot. It's sometimes hard to keep track of the best spots we've visited each month (and week and day). That's why we've decided to put together a monthly list of our top picks. You can expect restaurants both young and old on this list — we're always discovering new spots on our foodie adventures.
Here are our top picks for March 2016.
Garzón
Come for the steak and stay for the experience. This relatively new Uruguayan restaurant in Brickell knocked our socks off a few weeks back with an awesome media dinner, which consisted of A TON OF MEAT. The parrilladita, consisting of blood sausage, flap steak, chorizo and truffle fries, is a meal in itself; it's a great way to try a range of Garzon's offerings without spending too much.
However, we suggest you splurge and get the Picanha Prime Steak, which is the best cut of beef we've had recently. And save room for the dulce de leche souffle with a chocolate peanut butter cremoso. If that description didn't sell you already, we can't be friends.
The Anderson
To say that we like The Anderson would be an understatement. The Bar Lab guys have another hit on their hands with this 79th street gem. They've taken over the old Magnum Lounge, spruced it up a bit and created this neighborhood spot that retains much of Magnum's charm but has an identity of its own.
As you'd expect, the drinks are nothing short of awesome, and the menu — curated by Vagabond's Alex Chang — features an assortment of tasty small bites like spinach and artichoke toast and Tex Mex queso that pair nicely with your libation of choice. Hungrier guests can opt for coconut shrimp, the fried chicken sandwich and other larger plates. We've already been here three times — twice in a week — and we'll be back as often as we can.
Ash by Stanzione
Stanzione 87, the Brickell pizza place around the corner from Blackbird Ordinary, serves up some of our favorite pizza in town. So when we found out they were opening a new concept at The Wynwood Yard (way closer for us), we got super excited. While the menu isn't as expansive as its Brickell counterpart, Ash by Stanzione is just as delicious. You can keep things simple with Marinara and Margherita options, but we encourage you to be adventurous and get the Bang Bang pie with pineapple, ham, parmesan, fresh basil and homemade fresh mozzarella. Major nomz.
Steak 954
When a restaurant has "steak" in its name, their meat better be great. That was indeed the case at Steak 954, the gorgeous steakhouse inside W Fort Lauderdale. But what impressed us even more was the restaurant's seafood options, including the red snapper tiradito and miso black cod. Holy cow — or holy fish, rather. Both selections came heavily recommended by our server, and they both were our favorite dishes of the night.
On that subject, the service is ridiculous here — a super knowledgeable staff eager to please. One more thing: save room for the baked Alaska. Okay, another thing: get the cookies to go. We're still eating the latter (and paying the price on the scale).
What restaurants did you like in March? Let us know in the comments.