April 22, 2016
Each Friday, we compile South Florida food-related news and events that we couldn't fit on the site earlier in the week. Want to be included in next week's roundup? Shoot us an email at bark@miamifoodpug.com.
Here's your weekly dose of nom.
Pizza Craft Hosts Happy Hour Adoption Event
Earth Day at Green Bar & Kitchen
The Ordinary and Mignonette Shuck Up
Passover Specials at Novecento
I Heart Mac & Cheese Opens in Ft. Lauderdale
Latin Spice Wednesdays at Lique Miami
Sips With Sergio at Bocce
Biscayne Tavern Celebrates Miami Heat Playoffs
'It's Your Town' Party Stops in Miami
Miami International Mall Hosts Chocolate Festival
iHeartRadio Pool Party Returns to Fontainebleau
Bazi Announces Next Kaiseki Dinner
Coral Gables BurgerFi Celebrates 2-Year Anniversary
EDITION Presents A Historic Tour
Local Boy Poke Makes Debut
Louie Bossi's Launches 'Bossi Ball' Tournament
Pizza Craft Hosts Happy Hour Adoption Event
Pizza Craft Artisan Pizzeria has partnered with 100+ Abandoned Dogs of Everglades Florida Rescue to host a special edition of its weekly Doggy Style Happy Hour from 1 p.m. – 4 p.m. on Saturday, April 23rd. The Rescue will be raising funds and building awareness for its mission of finding permanent homes for its hundreds of rescued dogs. Attendees will have the opportunity to meet many of the shelter's dogs and can also adopt on site.
Guests donating $10 or more will receive a drink ticket for one free pup-themed cocktail of their choice. Themed cocktails includes the Old Yeller Fashioned, Don't Stop Retrievin' Martini, Melon Collie Mule and fresh bowls of water for dogs. For more information, visit the Facebook event page at www.facebook.com/events/1704744569796894/ or call 877-506-8100.
Earth Day at Green Bar & Kitchen
Today, Green Bar & Kitchen is hosting an Earth Day Extravaganza to celebrate green and healthy living! They are launching their all-new dinner menu and offering a day full of activities including free samplings, local vendors, live music by Phil Barnes, a talk on sustainable farming by Harpke Family Farms and more!
Also, a portion of sales from every Earth Day Burger sold on Earth Day will be donated to Hugh Taylor Birch State Park.
Schedule:
12-6pm

: Green Bar and Kitchen cold press juice & vegan bakery samplings

5-10pm

: Local vendors showcasing items for purchase

6-6:30pm

: Harpke Family Farm hosts talk on Urban Farming

6pm

: New Dinner Menu is available!

7:30 -10pm

: Live music by Phil Barnes
Green Bar & Kitchen is located at 1075 SE 17th Street in Fort Lauderdale.
The Ordinary and Mignonette Shuck Up
It's not every day one's chef-crush dreams come true. On Tuesday, May 17th Mignonette is getting a special dose of Southern charm from oyster hall legend The Ordinary in Charleston, SC. Chef de Cuisine Vandy Vanderwarker will be shucking alongside Chef/Owner Danny Serfer and the Mignonette team!  Guests are invited to purchase tickets for this one-time-only experience.
Chef Vanderwarker is preparing a special four-course meal of Low Country favorites priced at $85 per person (inclusive of tax, excludes beverage and gratuity). Diners will enjoy South Carolina Shrimp & Corn Chowder, Soft Shell Blue Crab, Carolina Gold Rice Pudding and more.  Tickets include Vandy's four-course meal, a welcome champagne cocktail and a custom oyster knife.
The Ordinary is a Southern seafood hall and oyster bar located in an old bank in Charleston.  The menu celebrates the Coastal Carolinas and supports local and regional fisherman, crabbers, oystermen, farmers and producers.
"Working in Charleston taught me the importance of a delicate hand and finesse when dealing with locally sourced ingredients," Vandy says.   He plans to ship local South Carolina ingredients for the event at Mignonette.  "I look forward to showing Miami peeps what Charleston is all about!"
This special The Ordi-Nette Dinner is limited to 40 seats. Welcome cocktail and passed snacks will begin at 7:30pm; the four-course dinner starts promptly at 8pm.  Cost is $85/pp.  Reservations are a must and expected to go fast.  Email tess@mignonettemiami.com to reserve your place for this unique culinary opportunity.  Mignonette is located in Edgewater at 210 NE 18th Street.
Passover Specials at Novecento
Passover is around the corner! Still looking for a place to eat? Novecento Aventura will be offering Passover-friendly dishes from April 22 through April 30. Novecento Aventura is located at 18831 Biscayne Blvd. #220 Aventura, FL 33180. For additional information or to make a reservation, please call 305.466.0900.
I Heart Mac & Cheese Opens in Ft. Lauderdale
Calling all cheese lovers!  Celebrated Chef Michael Blum's highly anticipated fine dining, fast-casual concept, I Heart Mac & Cheese has officially opened their doors.  His homage to a beloved childhood favorite, the concept specializes in indulgent customizable macaroni and cheese, and is located in the heart of Ft. Lauderdale within the Southport Shopping Center at 1489 SE 17th Street.
Blum's creativity is at its peak with limitless combinations for mac-and-cheese lovers to dream-up.  Making their way down the line, guests imaginations can run wild as they customize their order ticket with a choice of regular, whole wheat or gluten-free pasta, 14 cheese selections, including a vegan-friendly option; proteins, which range from bacon to hard boiled eggs; a care-free dose of 20 plus "add-ins;" "toppers" including everything from locally sourced tomatoes and corn to chicharron and cheese puffs; and homemade infused salts including Black Truffle Salt.  Five composed combinations are also available, including award-winning Chef Michael's Famous Lobster Mac ($15.95) with Muenster, Gruyère, Brie, scallions and Chef's Special Sauce to Philly Cheese Steak ($9.95) with short ribs, white cheddar, yellow cheddar, provolone, caramelized onions and pretzels.
Aside from "all things cheese," the menu also offers other build-your-own items including Mashed Potato Crisps and Sweet Potato Crisps (starting at $3.95), as well as fresh "Grate" Big Salads (starting at $5.95) for those seeking a healthier alternative.  Patrons can choose from an assortment of local greens such as iceberg, spinach and romaine and toss in proteins, "add-ins" and dressings of their liking.  A kid's sized mac-and-cheese bowl served with a drink ($5.95) will also be available for little ones.  Sugar fanatics rejoice; edible eggless Cookie Dough Cones ($1.95 each) are on display for a last minute sugar impulse.  This collection of wildly imaginative treats offers sweet-tempting recipes in an array of flavor combinations including YORK Peppermint Pattie, Peanut Butter Overload, Sweet Kiss Chocolate Chip and Heath Bar Express.
Latin Spice Wednesdays at Lique Miami
Lique Miami is adding a little Latin flavor to its repertoire with a new weekly Noche Latina party every Wednesday night. Guests can show off their sultry dance moves to live sets by DJ Frogie featuring salsa, merengue, bachata and reggaeton music overlooking the beautiful Intracoastal waterway in Sunny Isles Beach.
Lique will serve festive cocktails including a Chivas Julep with Chivas Extra, lemon and mint and an Aguardiente Spritz with Cristal Aguardiente, seasonal fruit and Prosecco for $8. Chivas Extra cocktails are available for $7 and Cristal Aguardiente shots are $5. Bottle specials include Chivas Extra for $99 and Cristal Aguardiente for $75.
With Mediterranean-inspired plates, sushi and raw-bar favorites, Lique Miami dishes out a variety of fresh seafood options, carpaccios and sharing plates in a cozy waterfront atmosphere. For reservations, please call 305.705.2425.
Sips With Sergio at Bocce
This Saturday at Bocce in Midtown Miami, Beverage Manager Sergio Russo will guide guests through a curated wine tasting, educating them on regions, flavor profiles and more. The five wines will be paired with passed bites from the Bocce kitchen care of Chef Nunzio. The series will run every other Saturday through the end of June.
Tickets cost $30 per person. For reservations, call 786-245-6211 or email sergio@sambabrandsmanagement.com.
Biscayne Tavern Celebrates Miami Heat Playoffs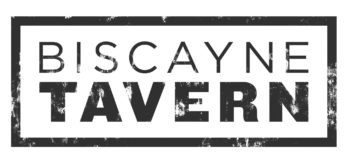 There's no better place to celebrate Miami Heat's playoff run than next to all the action. Biscayne Tavern – located across from the American Airlines Arena at YVE Miami – will offer a large variety of food and drink deals to keep fans cheering as our White Hot Heat fight for a chance to make it to the NBA Finals.
Boasting some of Miami's favorite hometown flavors, food specials at Biscayne Tavern during this time include:
"Beat the Clock" with $1 wings through the first quarter
$2 sliders through the second quarter
$3 crab cakes through the third quarter
$4 shrimp dynamite throughout the entire game
Also, drink specials include:
50% all well drinks
Extended happy hour from

4 – 10 p.m.

$3 Fireball shots throughout the games
Ladies will also receive $1 glasses of champagne
Biscayne Tavern is also encouraging fans to show off their team spirit. All guests wearing Miami Heat gear will receive 20% off their entire check (excluding any discounted items).
For more information, visit www.biscaynetavern.com.
'It's Your Town' Party Stops in Miami
On May 13, head to El Fresco  (535 SW 12th Avenue) for a sneak peek of local street artist Krave's latest exhibit "LIHA." The exhibition will feature visual music on wood along with his commercial work for New Amsterdam Vodka. Krave will showcase style blenders on small to large panels as well as an eye-popping mixed media approach.
THE NIGHT WILL INCLUDE:
• Meet and greet with Krave
• Limited edition signed prints
• Opportunities to create and take home your own piece of street art
• Miami inspired appetizers
• Complimentary cocktails featuring New Amsterdam Vodka
• Music by DJ Corey Chase and SUÉNALO
The event opens to the public at 7:30 p.m. and runs until 11 p.m. RSVP at elmonofresco@gmail.com.
Miami is just the second stop in a yearlong trek across the U.S. for the "It's Your Town" tour, with consecutive stops planned in New York, Chicago, Los Angeles, San Francisco, Denver and Austin. You can find out more info at http://www.newamsterdamspirits.com/itsyourtown
Miami International Mall Hosts Chocolate Festival
Attention all chocolate lovers! Ready for a real life version of Willy Wonka's Chocolate Factory at Miami International Mall? The Doral shopping destination will host their first annual Chocolate Festival on Saturday, April 30 from 1 – 8 p.m. in Sears Court.
One-hundred percent of the proceeds from the event, sponsored by the Doral Family Journal, Sam's Club and Comet Delivery Services, will benefit the Foundation for New Education Initiatives (FNEI) of Miami-Dade County Public Schools (MDCPS).Participation in this event will help FNEI to continue offering resources for MDCPS and provide students with world-class educational opportunities.
"What better way to support the Doral community and the education of our children than by eating chocolates," said Alein Cadalso, Miami International Mall manager. "We are thrilled to host this event and are confident that it will become a tradition in our community."
Chocolate Festival attendees will have the opportunity to sample delectable treats from Miami International Mall retailers and the finest chocolatiers in South Florida. Participating retailers include BJ's Restaurant & Brewhouse, CAO Chocolates, Churromania, Exquisito Fine Chocolates, Italian Chocolate Twister, Juan Valdez Café, Lindt Chocolate Shop, Miami Chocolates, Mokau Chocolates, Versace – Gelateria Italiana & Gourmet, Tequesitos, and Sephora. Additionally, the festival will feature lectures on how to make chocolate and demonstrations from master chefs.
Not only will this unique event support educational opportunities, but it will also encourage students to follow their dreams. Miami International University of Art & Design (MIU) students will be using their creativity to come up with delicious looking and beautiful chocolate inspired fashion designs that will be exhibited during the Chocolate Festival.
iHeartRadio Pool Party Returns to Fontainebleau
iHeartMedia announced today the return of its annual iHeartRadio Summer Pool Party to the legendary Fontainebleau Miami Beach on Saturday, May 21, 2016. The 2016 iHeartRadio Summer Pool Party is part of Fontainebleau's BleauLive concert series and will feature live performances by top artists Flo Rida, DNCE with special guest Hailee Steinfeld, Tinashe, Lukas Graham, Kygo and Jason Derulo, with more special guests to be announced.
The iHeartRadio Summer Pool Party will kick off Saturday afternoon with an all-day pool party featuring sets by iHeartRadio's house DJs, including Prostyle. The ultimate party weekend will continue on Saturday evening with a live concert event featuring Flo Rida, DNCE with special guest Hailee Steinfeld, Tinashe, Lukas Graham, Kygo and Jason Derulo.
Fans can listen to a special iHeartRadio Summer Pool Party broadcast on iHeartMedia Mainstream Contemporary Hit Radio (CHR), Rhythmic Contemporary Hit Radio (RCHR) and HOT-AC stations nationwide. For the fourth consecutive year, the iHeartRadio Summer Pool Party will air as an exclusive nationwide 1-hour broadcast special on The CW Network on Wednesday, June 1 at 8 p.m. ET/PT, giving music fans across the country the opportunity to experience the highly anticipated annual event.
For details on how to purchase a weekend getaway package to the iHeartRadio Summer Pool Party complete with ocean view accommodations, general admission tickets and much more, visit fontainebleau.com/iheart or call 1.800.548.8886.
Bazi Announces Next Kaiseki Dinner
Miami Beach's modern Asian inspired dining destination, Bazi, has announced the date of its next monthly Kaiseki dinner. Taking place on Wednesday, April 27, 2016, the team has added two seating options at 6PM and 9PM, each limited to eight seats.
Adventurous diners can enjoy an extravagant one-of-a-kind experience featuring 10-12 courses of carefully curated and artistically arranged dishes prepared by James Beard Award semi-finalist, Chef Mike Pirolo, and Chef de Cuisine Brett Collier. Each course will be paired with a unique beverage by Beverage Director William Rivas ranging from fruit infused sakes to authentic Asian teas.
Hosted monthly at the restaurant's downstairs bar, an intimate setting limited to eight seats, each seating. Priced at $150 (including tax and tip), each Kaiseki dinner promises to be different from the one before, providing a rare curated experience.
Bazi is located at The Marlin Hotel, 1200 Collins Avenue on Miami Beach. The restaurant is open for dinner nightly at 6PM; the bar is open nightly at 5PM.  Call  (305) 695-0101 for more information.
Coral Gables BurgerFi Celebrates 2-Year Anniversary
BurgerFi, among the nation's fastest growing, award-winning gourmet burger chains, will host a 2-year anniversary celebration on Saturday, April 23.  To celebrate, the first 25 customers to present the Anniversary flyer will receive $15 off their meal. Additionally, guests can indulge in burgers, fries, dogs, custards, craft beer and wine, enjoy prize giveaways all day. Doors open at 11 a.m.
EDITION Presents A Historic Tour
On April 27, The Miami Beach EDITION invites guests to go back in time, with a historic tour honoring the era, when the property was the glorious Seville Beach Hotel. The Art Deco property was a place Miami residents and visitors flocked, a legacy the hotel continues to live up to today. The splendor of the 1950's is alive at The Miami Beach EDITION, with classic elements that seamlessly blend old and new.
The evening will commence with a cocktail reception at 7pm, inside at the hotel's Lobby Bar. Shortly after, a 45 minute tour will be lead by Director of Culture & Entertainment Josh Wagner, who will showcase all the unique historical elements that live within the property. The tour will conclude with a delicious 3-course dinner and wine pairing at Market, Michelin-starred chef Jean-Georges Vongerichten's gourmet eatery. The entire experience will be priced at $75 per person. Call Market at The Miami Beach EDITION at 786.257.4600 for reservations.
Local Boy Poke Makes Debut
This weekend, Chefs David Bracha and Curtis Rhodes of the River Oyster Bar are rolling out a new fast casual seafood concept "Local Boy Poke," the first of its kind in South Florida. The poke cuisine was born in Hawaii, and has quickly become a favorite of those of the west coast. "Poke" is a Hawaiian word meaning "to slice or cut raw fish." Local Boy Poke then marinates their poke to be served in a bowl with sushi rice, quinoa or other vegetables.
Chef Rhodes, who was born and raised in Hawaii, has been cooking with Chef Bracha at the River Oyster Bar and Oak Tavern for many years. He recounts growing up fishing with his father on the islands and having poke as a regular treat.
"Dad would reel in 300+ lb. marlins fresh out of the water, pull out a knife and go to work! In just a few minutes he would have a chunk for filets and then slice fresh sashimi, which we would simply dip in hot mustard & soy right on the boat," said Rhodes.
Slated to open in Wynwood this fall, the chef duo isn't waiting for their brick & mortar location to be ready to start serving. Beginning this weekend at the Wynwood Life Festival, Local Boy Poke will be preparing several different types of poke out of their new custom mobile Local Boy Poke kitchen including: Ahi Tuna "Shoyu," ogo seaweed, soy, sesame; Pipikaula (fried beef,) Chili udon noodles, spicy edamame; Furikake salmon, quinoa, brown rice, ocean salad; Spicy Ahi Tuna with garlic plantain chips; Pork Belly "musubi," sushi rice, nori.
Following this weekend's festival, the Local Boy Poke kitchen will be located in Wynwood adjacent to the planned restaurant. The Wynwood Life Festival is April 22-24 on 5th Avenue at the historic RC Cola plant in Wynwood. For times, tickets and information visit www.wynwoodlife.com.
Louie Bossi's Launches 'Bossi Ball' Tournament
Get ready to channel your inner Italian sportsman because Louie Bossi's Ristorante, Bar and Pizzeria is kicking off a weekly "Bossi Ball" Tournament. Every Tuesday beginning at 10pm, guests are invited to bust out their bocce moves on Louie Bossi's stunning 2000-sq.ft. piazza. Competitors and onlookers can enjoy $3 Peronis, $5 Finlandia Vodkas and $6 Aperol Spritzers, and nibble on food from Chef Louie, while enjoying this classic Italian game whose history extends back to the Roman Empire. Prizes rotate weekly and include items such as bar tabs, bottles of wine & liquor, concert tickets and more. To register your team of two, call 954.356.6699.