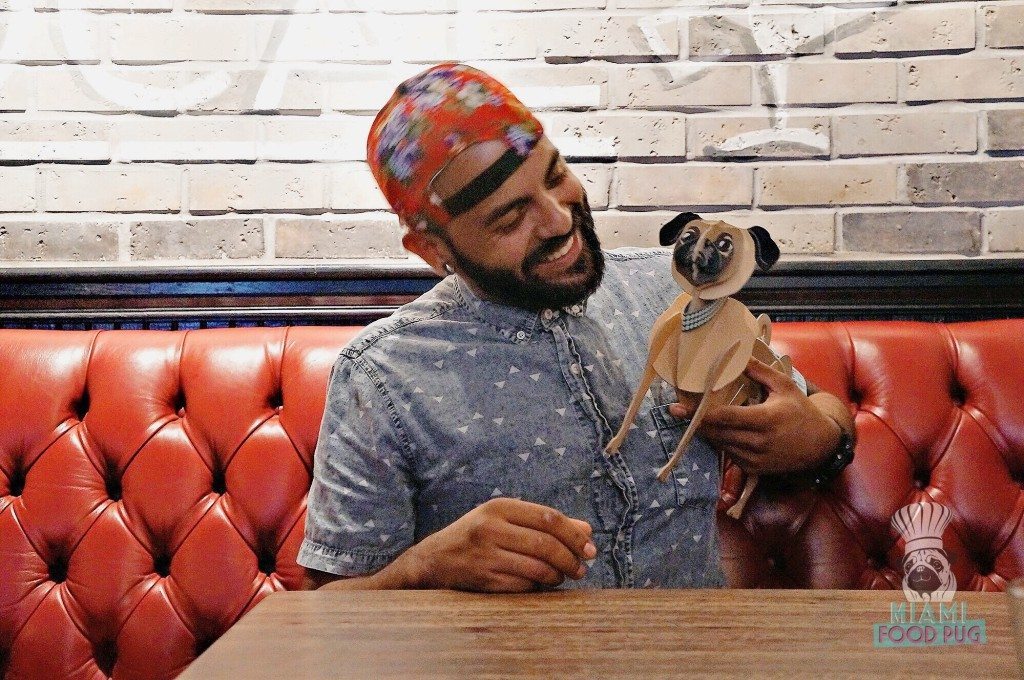 When you're sitting on the other side of the bar from Will Thompson, you're getting more than a transaction. More than just a "What are you having?" More than just a "hello" and "goodbye." You're getting an experience.
Thompson, a 32-year-old former Air Force medic, has made a name for himself over the years tending bar at some of Miami's top restaurants and watering holes including Broken Shaker, Ball & Chain and, more recently, The Local Craft Food + Drink. He's come a long way since getting his feet wet in the industry at P.F. Chang's after completing his military service.
This past December, he and long-time friend David Perez turned the mainland's cocktail scene upside down when the duo formed The Bridge Cocktail Bar and popped up at The Local for an entire month, injecting new life into the bar program with a wealth of craft creations.
"We saw what places like Broken Shaker and Regent Cocktail Club were doing on the beach and wanted to bring that culture over the bridge," said Thompson. "You don't see those types of spots over here. You have Finka, but they're way west. There needed to be something in between where you could just grab a great cocktail."
To Thompson, a solid beverage program is more than just good drinks. He places just as much importance on service whether he's behind the bar or managing others. In fact, when you see Thompson in his element making your cocktail, you can't help but feel like part of something special.
"When we came up with The Bridge, we wanted to build a culture of bartenders who give a shit," said Thompson. "One of the best feelings to me is when you go to a bar and you can tell you're more than just a transaction. People work hard for their money and they chose to spend it here with you. Make the experience worth it to them."
He cites three notable figures in Miami's cocktail scene as huge influences: his colleague Perez, Julio Cabrera (formerly of Regent Cocktail Club), and Bar Lab's Gabriel Orta. Those three individuals taught Thompson just how crucial experience and vibe are to the customer experience.
"With Julio, it was like you were a guest at his house. He loved what he did and you could see the love and care he had for his patrons. He'd help you find the perfect drink, even if you had to try like 18 types of beers to find it. The same for David and Gabe. They're just so passionate and creative."
Their creativity and drive also inspires Thompson to continually challenge himself and play around with flavors and spirits to discover new combinations. His favorite spirit? Tequila. He enjoys working with mezcals because of their earthiness — they're just different.
"I'm always learning," he says. "With David, for example, we have a friendly rivalry going on. We bust each other's balls about drinks to bring out the best in one another. It's steel sharpening steel — it's how you improve your craft."
If you want to see Thompson in action, you can catch him bouncing between The Local and Brickell's Better Days at the moment. Just grab a seat at the bar and get ready for an experience.