May 20, 2016
Each Friday, we compile South Florida food-related news and events that we couldn't fit on the site earlier in the week, as well as other local news that piques our interest. Want to be included in next week's roundup? Shoot us an email at bark@miamifoodpug.com.
Here's your weekly dose of nom.
Last Chance for Kona Grill's Seasonal Menu
sbe Miami Celebrates National Wine Day
db Bistro Debuts New Spring Menu
The Gang Launches Beat the Clock Happy Hour
Faith & Pizza Opens in Downtown Dadeland
PB Station Welcomes Guest Chef Juliana Gonzalez
McConnell's Fine Ice Cream Arrives in Florida
Dolce Italian Introduces New Dinner Items
Traymore Restaurant and Bar Launches Brunch
Miami Chefs to Showcase 'Flavors of the World'
The Gale Rooftop Hosts Time Out Miami Summer Kick-Off Party
Shooters Announces New Rainy Day Deal
Kitchen Takeover at Novecento Brickell
BRIO Tuscan Grille's May Wine Deal
Thursday's Takes Over Popular French Cuisine
Suviche Celebrates 6th Anniversary
Last Chance for Kona Grill's Seasonal Menu
Kona Grill, the upscale casual American grill and sushi bar located in Dolphin Mall's revamped restaurant plaza, rolled out a limited-time seasonal menu last month. If you haven't tried it yet, you have until next Sunday — May 29 — to check it out for lunch and dinner. Kona Grill has quickly gained a reputation as the best place in Doral to enjoy a great meal at a good value, thanks to its cool, casual and sophisticated environment. In addition to the seasonal choices, a number of exciting new dishes have made their way onto the restaurant's regular menu, setting up what's sure to be a tasty summer at Kona Grill.
Known for its diverse menu, Kona Grill's international influences are apparent in its seasonal appetizer options. New to the party is a Taco Trio ($12.75), a sweet and spicy starter comprised of a shredded chicken taco topped with mango salsa; a jumbo lump crab taco, accompanied with daikon jalapeño salsa; and a shrimp taco with Asian slaw and roasted tomatillo salsa. The Portobello & Goat Cheese Flatbread ($13.50) is the seasonal menu's perfect-for-sharing signature flatbread offering.
Those who visit Kona Grill wanting to try the restaurant's award-winning sushi will be delighted by the seasonal Peppered Tuna Tataki Roll ($14.50), a mix of fresh lobster and citrus aioli, avocado, peppered tuna tataki, and sesame-soy chili sauce. This roll will definitely inspire guests to journey through the rest of Kona Grill's extensive sushi selection.
The seasonal menu features two delicious entrees that aim to satisfy eclectic cravings. Pasta lovers will appreciate the Cajun Salmon Pasta ($17.50) – bow tie pasta, blackened salmon, dill cream sauce, snap peas, grape tomatoes, and lemon. The Brisket Burger ($14.25) is a hearty and filling mix of ground beef brisket, accompanied by cheddar, bacon onion jam, lettuce, tomato, brioche, a homemade pickle spear, and a side of fries that meat lovers will surely cherish.
The best way to end a world-encompassing meal at Kona Grill is to indulge in a limited-time only dessert: the Peanut Butter Torte ($7.50). This sweet temptation is made with macadamia graham cracker crust and chocolate ganache, surrounded by drizzled chocolate sauce and fresh whipped cream.
Kona Grill, located at 11401 NW 12th Street, #R104 in Dolphin Mall, is open Mondays to Thursdays from 11AM – 11PM, Fridays and Saturdays from 11AM – 1AM, and Sundays from 11AM – 10PM for lunch and dinner.
sbe Miami Celebrates National Wine Day
It's official, May 25th is National Wine Day and in celebration, sbe Miami will present wine specials at their acclaimed South Beach restaurants! The newly launched and lauded The Restaurant at The Raleigh will offer Halter Ranch Rosé for $10 by the glass and $45 per bottle all day long. Winner of Opentable's Diner's Choice Award, Katsuya South Beach, will offer both sake and wine specials including Katsuya Sake "Victory" at $15 for a 720ml Carafe, Marco Felluga Pinot Grigio for $8 by the glass and $35 per bottle and Burgess Cellars Merlot for $6 by the glass and $25 per bottle.
sbe's Mediteranean hotspot Cleo South Beach will bring Juliette La Sanglière Rosé half priced, at $24 per bottle and $6 by the glass and $24 per bottle, the perfect pairing for their light Mediterranean fare. Last but certainly not least, Bazaar by José Andrés will feature their acclaimed selection of Vega Sicilia varietals. Bazaar is the only restaurant in the country to offer Vega Sicilia wines by the glass with their Coravin program! Guests can enjoy a 5oz pour of the Pintia for $35, the Alion for $45, the Valbuena for $65 and the Unico for $115. In line with Chef's promise, your palate will never experience a dull moment!
This is what you've been training for. Come celebrate National Wine Day with sbe — stop by one restaurant or easily walk your way through the whole family!
db Bistro Debuts New Spring Menu
db Bistro Moderne Miami at the JW Marriott Marquis has debuted a new spring menu from recently appointed Executive Chef Clark Bowen, an integral member of the db Bistro team since its opening in 2011. Chef Bowen has added his creative touch to the spring menu with lighter dishes featuring snacks to share, three new steaks, a lamb frita, seafood including local snapper, plates featuring the bright, vibrant flavors of local produce and the DBGB Frenchie Burger.
Some of the highlights from Chef Bowen's spring menu include:
– Lamb Frita | crispy potato, harissa mayonnaise, Cuban bread $16
– DBGB Frenchie Burger | crispy pork belly, gruyère cheese, caramelized onions $21
– Local Snapper | piperade, chorizo, chickpeas $32
– Swank Farm Bean Salad | peas, guanciale, pecorino $16
– Grilled Kale Salad | carrots, golden raisins, spiced yogurt dressing $16-25
– Spaghetti Chitarra | spanner crab, fennel, saffron $24-32
– Bistro Steak | sauce béarnaise, petite salade, French fries $36
– Skirt Steak | ramp vinaigrette, crispy yucca, watercress $32
– 12-Ounce Premium Sirloin | sauce béarnaise, petite salade, French fries $42
– Chicken Breast | shishito peppers, crispy artichokes, romesco $26
– Pork Duo | fried green tomatoes, spicy cabbage, mustard jus $28
– Lamb | hummus, falafel, spring onions $30
As a compliment to Chef Bowen's spring selections, Chef Patissier Saeko Nemoto has created a range of visually stunning desserts including a Deconstructed Cheesecake with graham crumble, poached rhubarb, strawberry lace and strawberry sorbet, and the Peanut Butter and Jelly with peanut feuilletine, butterscotch, bavarois, chocolate cremeux and huckleberry sorbet ($11 each).
The beverage team has also revamped their spring selections to include the Dos Mas with tequila, grape tomatoes, piquillo pepper ($13); Strawberry Caipirinha with Leblon Cachaça, pink peppercorn, lime ($12); and the Bridgette with gin, chartreuse, cider ($14).
The Gang Launches Beat the Clock Happy Hour
The Gang in Midtown Miami is excited to announce their new happy hour series, Beat The Clock, every Monday through Thursday from 5-7pm. All drinks on the happy hour menu start at $5 and go up a dollar every hour, on the hour. Discounted drinks include Bangkok Mai Tai, Skinny Girl Cosmo, Peach Lychee Martini and select beers and wines.  Guests can also enjoy Vietnamese Pork Rolls, Tibetan Vegetable Spring Rolls, Chicken Dumplings, and Green Tea Crab Rangoon from the $5 bar bites section of the happy hour menu. Be punctual or pay the price!
Faith & Pizza Opens in Downtown Dadeland
Downtown Dadeland and Jorgie Ramos, chef-owner of Barley an American Brasserie, joined forces to launch the highly anticipated Faith & Pizza pop-up restaurant this past Tuesday.
Proceeds from the first six months of operation will be donated to three South Florida charities: Live Like Bella, The Miami Project to Cure Paralysis and the South Florida chapter of Autism Speaks. Faith & Pizza is the result of a partnership between Ramos, who will operate the eatery, and Downtown Dadeland's landlord- DHPI LLC, a joint venture between PEBB Capital and Duncan Hillsley Capital.
"The mission behind Faith & Pizza is to give back to the community," said Ramos. "It's an honor to be able to do what I love while donating to such substantial causes. I'm thankful that Downtown Dadeland has worked with me to bring the idea to life."
Faith & Pizza features a raw bar along with a selection of gourmet pizzas, including Mushroom and Truffle Burrata, Asparagus & Egg, Clams Casino, Miami Smoker, Oxtail, Spanish Pork & Bean, Filipino Sisig, and Pomodoro.
The restaurant also offers their signature dishes, some of which include pork sugo paired with fusilli pasta and gremolata; oxtail garnished with roasting gravy, Fresno chili peppers and shiitake mushrooms; and pork cheek meat balls tossed in a spicy pomodoro sauce and whipped ricotta cheese.
At Downtown Dadeland, Ramos will operate both Faith & Pizza and the soon-to-be Barley an American Brasserie located two doors down. If the pop-up is a success, Ramos will consider making the restaurant a permanent fixture.
For more information, please visit www.downtowndadeland.com.

PB Station Welcomes Guest Chef Juliana Gonzalez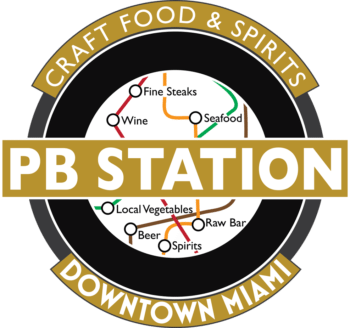 Five-Time James Beard-nominated chef, Jose Mendin along with his Executive Chef of PB Station, Guillermo Concha, will pair up with Juliana Gonzalez of Barceloneta to prepare a four-course menu, with each course consisting of a dishes from each chef. The special "Chef's Choice" menu ($75 plus tax and gratuity) will be offered for one night only at PB Station, the new American eatery by The Pubbelly Boys, which opened inside Downtown Miami's historic Langford Hotel this past March. The menu features a selection of small, but masterfully-crafted dishes that fuse traditional American staple ingredients with Barceloneta's Spanish Mediterranean flavor, along with a selection of gin cocktails.
Standout dishes prepared by PB Station include Head Cheese Agnolotti consisting of caramelized cream, grain mustard, butter peas and carrots and The Bacon Chop with smoked, brined and cured kurobuta pork chop and pickled potato salad. Chef Gonzalez will serve the Trinxat, featuring Brussel sprouts, bacon, fingerling potato, organic egg yolk and largo iberico, along with Bacalao consisting of slowly cooked codfish, maitake mushrooms, crispy artichoke and veal jus. Pubbelly pastry chef Maria Orantes finishes the menu with desserts like Mississippi Mud Pie and Passionfruit Baked Alaska.
In celebration of Barceloneta's extensive gin menu, a separately priced selection of top-shelf gin cocktails will be served. Along with Spanish tonic, exotic ingredients include amarena cherries, flamed orange zest, rose petals and guindilla peppers. Anticipated drinks consist of Hendricks with cucumber, mint, guindilla peppers and Citadelle with fresh grapefruit and nutmeg. The fun continues with a special Gin & Tonic after party to be held at Pawn Broker, the rooftop bar located on the 12thfloor of the hotel, featuring panoramic views of Downtown Miami.
McConnell's Fine Ice Cream Arrives in Florida
Florida area Whole Foods just got a little sweeter since Santa Barbara's McConnell's Fine Ice Cream has found a home in the freezer section this month.  The California creamery has been cranking out artisanal ice creams since 1949, and is created with ingredients sourced locally from the state's sprawling Central Coast.
Known for their unique flavor combinations, McConnell's releases limited & seasonal pints such as this summer's Boysenberry Rosé Milk Jam, Cardamom & Gingersnaps, Whiskey & Pecan Pralines, andDark Chocolate Chips & Nibs.  They also have a roster of favorites like Eureka Lemon & Marionberries, Sea Salt Cream & Cookies and Double Peanut Butter.
South Florida Whole Foods are sampling product this month and next, so stop by and sample McConnell's at any of the following locations:
5/20/16:  11a – 2p @ 810 University Drive, Coral Springs
5/23/16:  11a – 2p @ 105 Biscayne Boulevard, Aventura
6/1/16:  4p – 7p @ 6701 Red Road, Coral Gables
6/2/16:  4p – 7p @ 12150 Biscayne Blvd., North Miami North Miami
6/3/16:  4p – 7p @ 11701 South Dixie Highway, Pinecrest
Dolce Italian Introduces New Dinner Items
Dolce Italian, LDV Hospitality's warm and welcoming Italian restaurant at the Gale South Beach, announces the addition of several new dishes to its award-winning dinner menu. Named America's "Best New Restaurant" by Bravo TV; the modern Italian concept eatery has introduced new items including antipasti, pizza and pasta dishes.
Executive Chef Paolo Dorigato combines his prominent culinary background and Italian techniques to create dishes including the Tuna Crudo, a refreshing mix of watermelon, avocado with a pine nuts lemon vinaigrette; Eggplant and Burrata, candied tomatoes, prosciutto on a toasty bread stick; and Asparagus Soup with a lemon crème fraiche.
To accompany your antipasti is the Pazza pizza, a combination of spicy salami, zucchini and candied tomatoes and three new pasta dishes including the Pea Tortelli, ricotta, jumbo lump crab and lobster sauce; Lemon Ricotta Cavatelli, spring green vegetables, pesto, artichokes and a ricotta salata; and the Agnolotti Primavera which features a roasted chicken, fava beans, artichokes and pecorino.
Dolce Italian is located at the Gale South Beach at 1690 Collins Avenue. Dinner is served nightly starting at 6 p.m., valet parking available. To book your reservations please call (786) 975-2550 or opentable.com. For more information and hours, please visit www.dolceitalianrestaurant.com
Traymore Restaurant and Bar Launches Brunch
Traymore Restaurant and Bar at Metropolitan by COMO, Miami Beach, the inaugural hotel property in the U.S by COMO Hotels and Resorts, presents a new Sunday brunch menu, bringing an eclectic variety of light-hearted fare with a seasonal seafood theme that The Traymore is revered for.
Chef Juan Loaisiga invites locals, visitors and hotel guests to experience a newly developed brunch menu within the serene Traymore Restaurant and Bar consisting of a series of carefully crafted dishes that include a "Savory" and "Sweet" selection, as well as a special choice of brunch-style cocktails.
Guests are able to enjoy a variety of brunch items on the Savory menu, that include: Eggs Royale / Eggs Benedict ($16); Maine Lobster Toast ($16); Eight Hour Braised Short Rib ($20); Oysters with passion fruit mignonette ($3 each); Seafood Cobb Salad ($16); Pan Roasted Fish of the Day ($20) and a cheese board selection ($16). The Sweet menu offers Brioche French Toast ($14) and an assortment of Flavored Eclairs ($10).
The Traymore brunch cocktails are offered at $10 each, and are uniquely gin-based creations, made especially from The Traymore Gin Bar. These include the Met Breakfast Martini (hayman's gin, combier, orange marmalade, lemon), English Garden (bombay sapphire gin, cucumber puree, st germain, lime) and Traymore Mimosa (freshly squeezed orange juice, orange bitters, prosecco) among others. A special selection of wines and champagne by the glass or by the bottle are also available.
Brunch at The Traymore Restaurant and Bar is every Sunday from 11:00am to 3:00pm. Reservations can be made by calling 305-695-3600, by emailing dining.met.mia@comohotels.com or via Open Table. Discounted valet parking will apply for restaurant guests. The Traymore Restaurant and Bar is nestled within the sublime Metropolitan by COMO, Miami Beach hotel, and continues to set the standard for sophisticated and approachable dining in South Florida.
Metropolitan by COMO, Miami Beach is located at 2445 Collins Avenue, Miami Beach, FL 33140. For more information, visit www.comohotels.com/metropolitanmiamibeach.
Miami Chefs to Showcase 'Flavors of the World'
Casa de Campo Resort & Villas is excited to announce 'Flavors of the World,' a gastronomic journey highlighting the collection of casual, gourmet, and fine-dining options available at Casa de Campo. This monthly occurrence will pair internationally-renowned chefs with the resort's creative culinary team, led by Executive Chef Anthony Masas, in the creation of unique, weekend-long culinary affairs that each feature a different flavor of the world and offering epicureans the opportunity to mingle with globally-recognized talent alongside the Casa de Campo culinary team.
The festivities will kick off with Two Michelin Star Chef Fernando Arellano of Spain visiting Casa de Campo from May 20-22, 2016. Chef Arellano, known for his contemporary take on Mallorcan cuisine, will represent the flavors of his home country through two intimate tasting menu dinners on Friday and Saturday night at the Beach Club by Le Cirque. Furthermore, Chef Arellano and Chef Masas will collaborate with interactive guest cooking activities on Saturday afternoon, as well as a special Sunday brunch service.
Continuing over the weekend of July 15-17, 2016 with guest Chef Jose Mendin of the Pubbelly Group, and special friends Chef Jeremy Ford of the Matador Room by Jean-Georges and Chef Bradley Kilgore of Alter, Flavors of the World will highlight the up-and-coming culinary destination of Miami. Chefs Mendin, Ford, and Kilgore are all industry upstarts with Chef Mendin being a five-time James Beard Award nominee for Best Chef in the South, Chef Ford winning the title of Top Chef Season 13, and Chef Kilgore receiving his first James Beard nomination this year for Rising Star Chef and his restaurant earning a nod for Best New Restaurant. Chef Mendin recently brought his Pubbelly Sushi to the Marina at Casa de Campo as an extension of his popular Pubbelly restaurant concepts in South Florida. Mendin & Friends and will be serving a family-style menu for dinner on Friday, July 15th  at Pubbelly Sushi and will follow-up with a special BBQ at Minitas Beach on July 16th. To wrap up the weekend, a special Pubbelly brunch will be served at Pubbelly Sushi on Sunday, July 17th.
Guest chefs are still being confirmed through the summer and fall, but cuisines to be featured include:
Flavors of Perú: weekend o

f July 29

th at SBG Casa de Campo with guest chef Diego Muñoz
Flavors of Italy: weekend o

f August 19

th at La Piazzetta
Flavors of Mexico: weekend o

f September 15

th
Flavors of Portugal: weekend o

f October 21

st at La Caña by Il Circo
Finally, the series will conclude with a special Flavors of the World celebration in November as a culmination of all the participating chefs and cuisines that were featured along the way. To book your stay or make a reservation for any of the Flavors of the World events, please call the resort directly at (855) 877-3643 or (800) 336-5520 or visit www.casadecampo.com.do.
The Gale Rooftop Hosts Time Out Miami Summer Kick-Off Party
On Thursday, May 26, guests are invited to kick-off their Memorial Day Weekend at LDV Hospitality's The Gale Rooftop with Time Out Miami for their first ever Summer Kick-Off Party. From 6 p.m. to 9 p.m., guests will enjoy live music by DJ Troubles and unlimited ice-cold Schöfferhofer beer. Named by Bravo TV as "Best Restaurant," Dolce Italian's Chef Paolo Dorigato will serve up an array of delicious appetizers. The party will continue as the sun sets while guests take in breathtaking views of South Beach.
Guests need to RSVP to events.ny@timeout.com to reserve their tickets.
Shooters Announces New Rainy Day Deal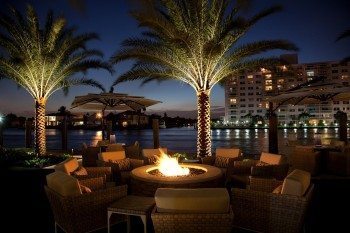 Shooters Waterfront has announced a new rainy day deal in conjunction with the start of hurricane season. The restaurant's When it Rains, We Pour happy hour will rely on Mother Nature as its cue beginning Wednesday, June 1.
Guests can cozy up to colorful cocktails and waterfront views to beat the rainy day blues. Shooters will serve a Hurricane cocktail, house wines by the glass, its signature house ale, selection of seven sushi rolls and four flatbreads for 50 percent off when it is actively raining outside.
The restaurant's featured culinary offerings include a Caprese Flat Bread, fresh mozzarella, roasted tomatoes, avocado and arugula topped with aged balsamic ($6.50); Shrimp Flat Bread, roasted poblano peppers, pineapple and feta cheese paired with chipoltle barbeque ($7.50); Bamboo Bite Sushi Roll, shrimp tempura, cream cheese, avocado jalapeno and hibachi sauce ($7); Caribbean Roll, ahi tuna, escolar, cilantro spicy mayo and lime ($7.50); and Seared Tofu Veggie Roll, asparagus, cucumber, carrots, avocado and tinkatsu sauce ($6.50).
Shooters' When It Rains, We Pour special will run from June 1 to November 30 (hurricane season). Offer honored upon rainy day request.
Kitchen Takeover at Novecento Brickell
Celebrate Novecento's 25th Anniversary at their Kitchen Takeover dinner series with chef Sebastian La Rocca on Thursday, May 26 at 8 p.m. Menu highlights include Shrimp Carpaccio, Grilled Veal Sweetbreads, Seared Duck Breast and Grilled Sirloin. Price is $100 per person and can be purchased on Eventbrite.com. Novecento Brickell is located at 1414 Brickell Ave. Stay tuned for their next dinner series in June!
BRIO Tuscan Grille's May Wine Deal
Every Monday and Tuesday in May, Brio Tuscan Grille is offering 50% off bottled wine at participating locations nationwide. Participating restaurants will offer 50-percent off on bottles of wine under $75 including Cabernet Sauvignon and Pinot Noir Sketchbook wine varietals, which is exclusive to BRIO. Sketchbook proudly honors the wine-making heritage of Mendocino County. Long ago, Italian immigrant farmers planted vineyards on Mendocino's rocky hillsides and these vineyards yielded grapes of remarkable character and intensity. The promotion runs through May 31 and is void in Lombard, IL; Salt Lake City, UT; Chestnut Hill, MA; Christiana, DE; Cherokee, NC; Charlotte, NC (Piedmont Town Center) and Puerto Rico.
Thursday's Takes Over Popular French Cuisine
Ft Lauderdale is known to host a diverse community of people from different nationalities. One of the predominate cultural groups in Ft Lauderdale are the French. Ft Lauderdale's French community is growing in size and its culture is appearing in newly open French bakery's, pubs and restaurants.
One of the most popular French restaurants, Le Cafe De Paris is closing, leaving a vacuum in Ft. Lauderdale's French cuisine community. However, a trendy French restaurant has come on the scene, and THURSDAY'S, is hoping to fill this void.
Thursday's is an inviting restaurant that allows its patrons to experience French cuisine in its most authentic form. The ambiance of the restaurant is warm and embodies the passionate sprit of its owners, Father and daughter Bernard and Savannah Ragueneau.
At Thursdays each dish is a work of art with ingredients and flavors inspired by the rich culinary history of French cuisine– everything tastes fresh which makes this a rewarding dinning experience. The design of the restaurant is another perk. The dark décor and dim lights create a modern yet intimate surrounding for the people who attend the restaurant. For the menu options, please visit http://www.thursdaysfortlauderdale.com/menus/.
Suviche Celebrates 6th Anniversary
SuViche will be celebrating its 6th Anniversary on Thursday, May 26th and will feature bottomless food and drink specials from 3pm-close at all four of its South Florida locations.  SuViche launched its first location in 2010 in Brickell and now has a total of four locations, plus an outpost at Marlins Park.
As part of the celebration, the Las Olas and Wynwood locations will be serving Bottomless Small Ceviches for $18 per person, as well as Bottomless Pisco Sours and Chilcanos for $18 per person at its Pisco Bars. There will also be a DJ spinning music at both locations!
At the Brickell and Miami Beach locations, guests can also enjoy Bottomless Small Ceviches for $18 per person paired with their choice of Bottomless Sake Cocktails for $18 per person. Guests also have the choice to substitute for Shrimp Ceviche for just $6 more, at both locations.