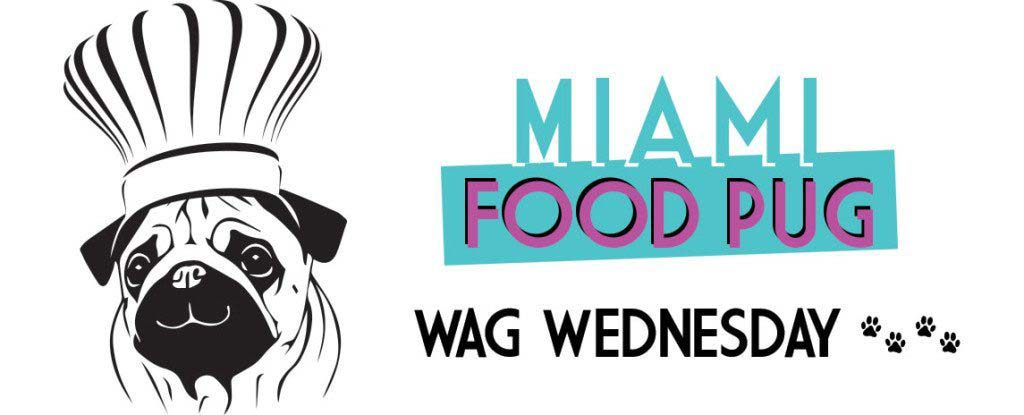 Over the past year, we've interviewed many members of the hospitality industry, and one constant among the interviewees has been a profound love for their pets. We thought it would be great to share this love with our readers. That's why we launched an ongoing feature called "Wag Wednesday" to showcase industry peeps and their pets. Know someone who wants to be featured? Email us at bark@miamifoodpug.com.
This week, we're featuring Nicole Votano, Director of Operations/Chef at DIRT, and her pug, Daisy.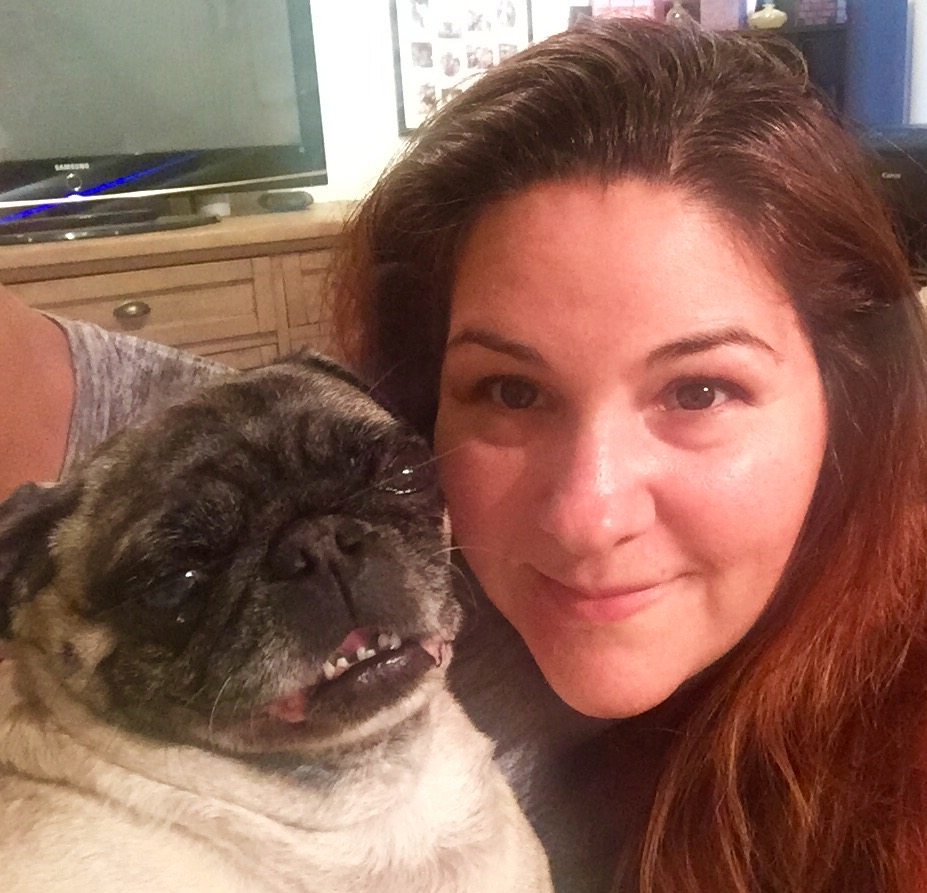 Your Name: Nicole Votano
Your Pet's Name: Daisy
Sex: Female
Age: 8
Breed: Pug
How did you come to own your dog? What drew you to her?
My husband Rolando and I both grew up with dogs, so when we got home from our honeymoon the first thing we did was go get Daisy. We wanted a small dog because we lived in an apartment, and when we met her, there was no denying she belonged with us.
What's the story behind your dog's name?
I love flowers, and she just really felt like a Daisy!
How would you describe your dog's personality?
Funny, energetic, loving, protective and emotional.
How has owning a pet made your life richer?
With Rolando and I both being chefs, there are a lot of times when we get home late and the house is quiet and dark, but Daisy is always there to meet us at the door and give us tons of kisses.
She has also really made a huge impact on our children. They love her SO much; feeding and walking her teaches them responsibility. And from the day we brought them home from the hospital, Daisy has always been very protective of them. You can tell how worried she is if they are sick or hurt. It's a very special experience to grow up with a pet.
It's said that dogs reflect their owners and vice versa. How does this apply to you and yours?
Probably in more ways than I would like to admit.  I would say the biggest similarity is that social situations really excite us and give us energy, and we both love to meet new people. But when it's time to chill, we love to kick back and relax with the whole family.
Tell us a funny story about your and your dog.
One of my favorite things about Daisy is that she is a discerning eater.  When something drops on the floor, she won't always go for it.  But if it is a green vegetable, she can't help herself; even if she sees it go in the garbage, she will try to get it.  Her favorite are leafy greens like kale and arugula, and she also loves celery. When people come to visit, they are always completely shocked by her weakness for veggies. She loves when I test recipes for DIRT at home!
Are you involved in any pet organizations or philanthropies?
I haven't done any events with pet organizations, although I would love to.  But I do regularly donate to the Humane Society.
We follow a lot of dog social media accounts like Doug the Pug and Menswear Dog. Do you? Which are your favorites?
I love @pugsofinstagram. It always makes me smile.
See past editions of Wag Wednesdays here.