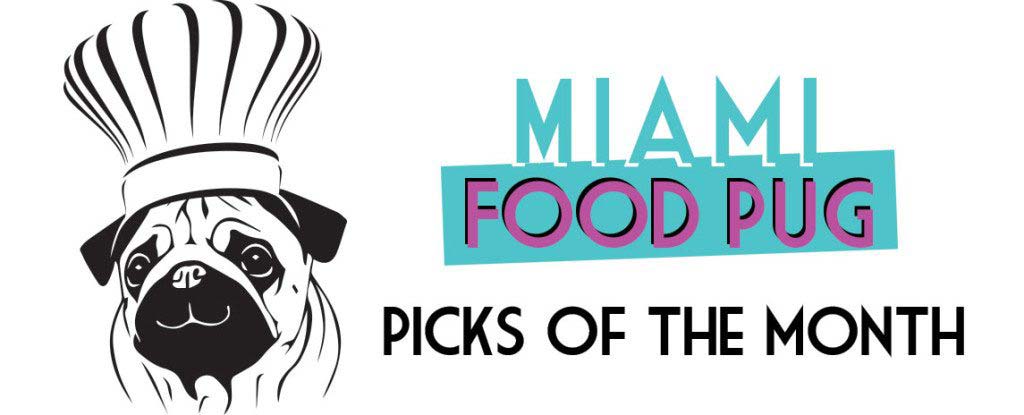 If you haven't noticed, we go out to eat a lot. It's sometimes hard to keep track of the best spots we've visited each month (and week and day). That's why we've decided to put together a monthly list of our top picks. You can expect restaurants both young and old on this list — we're always discovering new spots on our foodie adventures.
Here are our top picks for May 2016.
Doce Provisions
We were sad to see Little Bread close up shop in Little Havana, but Doce Provisions has taken over the location and made it a distant memory. Run by CineBistro Executive Chef Justin Sherrer and his wife Lisetty Llampalla, the duo are cranking out some delicious comfort food that won't burn a hole in your wallet. Small bites like the Brussels sprouts with Miami Smokers bacon and shrimp po'boy tacos with Cuban sriracha mayo will have you grinning from ear-to-ear, while larger bites like the buttermilk fried chicken sandwich will floor you with flavor. Save room for the coconut rum tres leches; it's lighter than it looks.
Joe's Take Away
Yes, we know Joe's Take Away is shut down for the season, but our visit last month — our first ever! — was so good that we had to mention it here. While stone crabs are one of the star attractions, there's no shortage of other options. Two must-haves are the lobster roll and the fried chicken. The former is enormous and worth the premium price (almost 20 bucks), and the latter is a steal at under 10 bucks for 1/2 a chicken. Our favorite fried chicken is still Publix (no shame), but this comes pretty damn close. When it reopens in October, make sure to be first in line. Meanwhile, you can get your fried chicken fix at Joe's Stone Crab next door until it's their turn to close in late summer.
Nobu Miami at Eden Roc
When we hear the name Nobu, we think premium dining at premium prices. Thankfully, Nobu Miami at Eden Roc is offering prix-fixe lunches that are a steal for the quality. The $28 option lets you enjoy one hot dish and one cold dish along with the restaurant's signature dessert: the Nobu-style Fiji shaved ice aka mango heaven. There's also a $35 tasting menu that includes salmon tartare, rock shrimp tempura, black cod miso and other goodies. You can't go wrong with either option, and you'll find out why in our full review of the Miami Beach restaurant next week. In the meantime, trust us: This is one of the best lunch deals in town.
What restaurants did you like in May? Let us know in the comments.