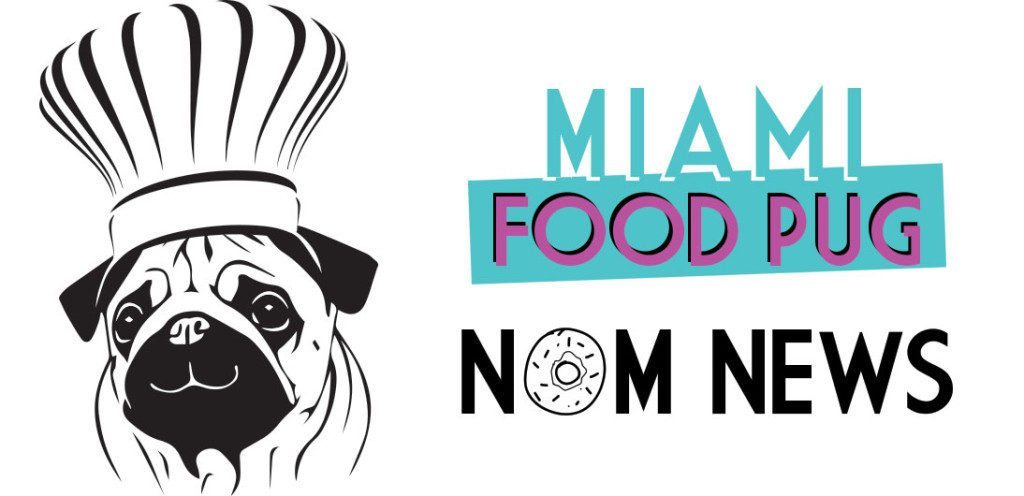 June 17, 2016
Each Friday, we compile South Florida food-related news and events that we couldn't fit on the site earlier in the week, as well as other local news that piques our interest. Want to be included in next week's roundup? Shoot us an email at bark@miamifoodpug.com.
Here's your weekly dose of nom.
HalfMoon Rising in Miami's MiMo
Passport Wine Series Visits Napa and Sonoma
'The Tapas Bar at KLIMA' Opens for Summer
La Mar Debuts New Menu
Pop the Culture Thursdays in Downtown Miami
PM Fish and Steak House Launches Happy Hour
International Sushi Day at O'Lima Miami
Café Bastille Gets a Makeover
Irie Weekend Closing Bash at E11EVEN Miami
Pirolo's Panino Returns to Macchialina
3030 Ocean Hosts Johnnie Walker Dinner
HalfMoon Rising in Miami's MiMo
HalfMoon Empanadas, the only artisanal all-empanada company in Miami, announces the opening of the their eighth location at 860 NE 79th Street, in the heart of the historic and colorful MiMo business district.
Created in 2008 by the husband and wife duo, Juan Zavala and Pilar Guzman Zavala, HalfMoon Empanadas is a unique, all-local empanada venture with eight locations in the South Florida area. The handcrafted South American "meat pies" are made from scratch daily using only the freshest ingredients, and sporting the classic rolled edges and flavor title brand.
While the recent food truck boom in Miami has made these delicacies more commonplace, HalfMoon has been serving their signature empanadas in the Magic City for over eight years, and has been at the forefront of movement to make empanadas a new staple of American cuisine.
Having seven locations already, HalfMoon's newest venue is in the budding MiMo district, which has become one of Miami's top growing business and commercial areas thanks to the myriad of new restaurants, boutique shops, and co-working spaces. The new space features a modern walk-up window and outdoor bar at their original commissary, and will allow the new flood of local business workers, residents, and Miami empanada aficionados the ability to get their favorite HalfMoon delectables outside of the traditional venues; which until now have only been at the local universities and airports.
HalfMoon's 79th street location will be open Monday through Saturday from 8am until 4pm.
For more information on HalfMoon's locations, including their menu and catering options, please free to drop by the window, or visit their website at http://halfmoonempanadas.com/.
Passport Wine Series Visits Napa and Sonoma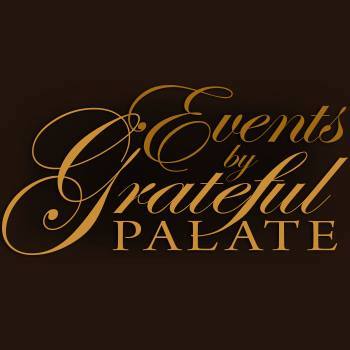 Events by Grateful Palate will host its second Passport Wine Series on Friday, June 24. Showcasing a new region of wine each month, the second tasting event will feature five Napa and Sonoma wines with paired cuisine for $75 per person.
The grand tasting event will span the venue's more than 4,000 square feet of breathtaking waterfront space, offering a prime location for guests to sip, savor, listen and dance to live jazz while overlooking the Intracoastal Waterway at sunset.
At the second Passport Wine Series event, guests will savor noteworthy California wines ranging from crisp whites to full-bodied reds. Five progressive chef-manned stations will present one wine with a paired dish to round out the grand tasting experience. Guests will be able to purchase the wines that night at a reduced price.
The exclusive event will set the stage for a summer of travel, transporting guests from the scenic northwest coast to the vast vineyards of Bordeaux. From connoisseurs to novices, guests will bolster their passports and palates.
To purchase tickets to the Passport Wine Series event on Friday, June 24, please call 954-566-3044 or visit the official Eventbrite page. Prepaid general admission tickets are $75 and $85 at the door.
'The Tapas Bar at KLIMA' Opens for Summer
KLIMA Restaurant and Bar – a culinary concept inspired by contemporary gastronomy from Barcelona – has introduced a unique Tapas style dining concept to its already renowned ideology in true Western Mediterranean cuisine, paying tribute to the traditional roots and heritage of Spain's eclectic culinary culture.
The Tapas Bar at KLIMA introduces a new Tapas menu comprising of a series of small plates designed for sharing with friends and for those who prefer a slightly lighter alternative to the restaurant's main menu.  Two stainless steel high top tables, each with a capacity of up to 10 people, are positioned at the front of the restaurant and adjacent to the bar, offering communal style seating – ideal for conversation and social interaction with like-minded food enthusiasts while watching passers-by. The Tapas Bar at KLIMA serves as the ideal "quick and casual" dining alternative to compliment KLIMA's full service experience.
"We wanted to offer our guests an alternative option to ordering off the main menu," says Pablo Fernández-Valdés, co-owner of KLIMA Restaurant and Bar. "Our aim was to establish something very authentic that allows guests to experience the true of fabric of our culinary culture.  Our new tapas menu demonstrates the simplicity and origins of our native cuisine, while at the same time encouraging a highly social and interactive dining environment that is typical throughout Spain."
The Tapas bar at KLIMA consists of a menu of small plates that represent a simple yet diverse range of rich and flavorful delicacies, ranging from between $2 and $22 per dish, showcasing the restaurant's very best in Barcelona-inspired and Western Medittaranean cuisine.  The new tapas menu includes: Tortilla de Patatas (Spanish omelette) ($10); Patatas Bravas (spicy potatoes in paprika sauce) ($6); Calamares Andaluza (calamari Andalusian style) ($10); Gambas al Ajillo (shrimps in garlic sauce) ($14); Jamon Iberico (Iberico ham '5 jotas') ($16);Croquetas de jamon (ham croquettes) ($2 each); Pulpo al Josper (squid from the Josper oven) ($14); Mini Burger ($8); Pimientos rellenos de mascarpone y miel (stuffed peppers with mascarpone cheese and honey) ($3 each); Tuna Toast ($3.50 each); Veal Cannelloni, ($10); Tosta de Escalibaba (toast topped with roasted vegatables) ($6); Tabla de Quesos (Spanish cheese plate) (Half $10 or Full $20) and Tabla de Embutidos (selection of cold meats) (Half $11 or Full $22).  Wine by the glass will also be available to compliment each plate on the menu.
KLIMA Restaurant and Bar is located at 210 23rd Street, Miami Beach, FL 33139, and is open for daily dinner reservations from 6:00 p.m. by calling 786.453.2779 or by emailing Reservations@klimamiami.com. For more information, visit www.klimamiami.com and follow the conversation using @klimamiami and #klimamiami
La Mar Debuts New Menu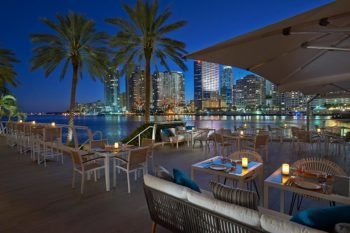 Waterfront Peruvian hotspot La Mar by Gastón Acurio at Mandarin Oriental, Miami announces a new menu, which takes the restaurant's acclaimed cuisine to new heights with innovative ingredients and unexpected flavor combinations by Executive Chef Diego Oka.
Fresh from a culinary tour of Italy and Asia, Chef Oka unveils more than 20 new dishes inspired by his travels. Cebiches, Tiraditos and Causas ($16-$29) present an intriguing selection of the iconic Peruvian dishes including the Lujoso cebiche with lobster, sunchoke leche de tigre, aji Amarillo, avocado and green olive oil, and Bachiche tiradito with fresh catch, 22-month aged parmesan cheese leche de tigre, colatura, garlic chips and basil. The new Flor causa encases Maine Lobster tartare in squid ink-infused potatoes delicately piped over it to resemble a flower topped with caviar, gold and avocado.
Popular Peruvian grilled skewers Anticuchos ($11-$39) are elevated with a range of dishes beautifully layering flavors and textures.  New menu items include a delicious Swordfish with miso anticuchera, grilled broccolini and sesame, and Plancha Carretillera with sweet breads, chicken liver, and chicken heart. Vegetarians can delight in the Plancha Veggie with crimini mushrooms, smoky anticuchera sauce, broccolini, choclo, potato and rocoto garlic butter.
Oka's passion for transforming the traditional is evident in his Peruvian Specialties and Arroces y Pastas ($25-$59).  With the Tallarin Taypa, pan-fried egg noodles are served with scallops, char siu, quail egg and XO sauce, celebrating the influence of Chinese immigrants on Peruvian cuisine. Cachetes de Ternera present tender veal cheeks braised in Peruvian purple corn juice chicha morada, which are served with pepian de choclo herb-corn puree. The Rocoto Relleno fills a rocoto pepper with velvety seafood stew and cheese before it is torched tableside to add a light char to the ingredients. Oka's Tamal is created with pork jaw and quinoa, grilled fish, seco stew sauce and mint chalaca salsa – a dish inspired by the chef's recent winning menu at culinary competition Cochon555.
Lighter bites are also available in the Chirashi and Piqueos sections ($12-$18) to include chirashi sushi bowls of Lobster, Acebichado mixed seafood, and Anticuchero tuna. Conchitas a la Parmesana are scallops topped with cheese foam, lime and crunchy garlic crumbs whimsically served on a shell.
La Mar by Gastón Acurio is located at Mandarin Oriental, Miami, 500 Brickell Key Drive.
Pop the Culture Thursdays in Downtown Miami
Silent Revolution — a local leader in "silent disco" events — will partner with RUEDA MIAMI for Pop The Culture Thursdays, a celebration of Miami's burgeoning arts and culture scene, occurring on the second Thursday of the month inside MOVE-IES in the PARK, a weekly movie-and-a-party at Bayfront Park in Downtown Miami.
This night of festive entertainment will showcase the creativity of some of Miami's coolest and newest influencers, with comedy shows, dance and performance art, live music and more. The evening will begin at 7:30 p.m. with an acoustic jam session featuring the Magic City's very own musical group, Diego de la Fuente & Friends. Shortly after, Silent Revolution will start their Pop-Up Cinema with a special screening of "Le Film Trilogy of Consciousness," a compilation of short flicks produced by local filmmaker Christian Proa. Closing out the evening will be a comedy set performed by Manny Garavito, founder of the Miami Comedy Club. Several of the area's best-awarded food trucks will also serve a bevy of gastronomy to guests.
The first hundred attendees to R.S.V.P, or post a picture of themselves riding Miami Metromover using the hashtag #SRMOVIESinthePark, will receive a complimentary headphone rental. Headphones will be available to rent for the evening at $5.00 a-piece. Pop The Culture Thursdays is another addition to the MOVE-IES in the PARK community program, sponsored by Silent Revolution and the Miami Downtown Development Authority.
MOVE-IES in the PARK is a regularly-scheduled community event happening every Thursday in the Tina Hills Pavilion of Bayfront Park. To see all upcoming events by Silent Revolution, please visit www.silentrevolutionmia.com
PM Fish and Steak House Launches Happy Hour
To kick off summer, PM Fish and Steak House introduces a new weeknight happy hour perfect. The staple Brickell restaurant will offer happy hour specials Monday through Friday from4 to 7pm at the inside bar and newly renovated patio. Guests are invited to wind down with martinis, signature cocktails and classic cocktails for 50 percent off. Guests can also pair cocktails with bites from the happy hour menu featuring the highest quality Argentine cuisine with items like Beef Empanadas, Crispy Tuna Taquitos and Roasted Toast of Tuna Tartare ranging from $3 to $4 each.
International Sushi Day at O'Lima Miami
To celebrate the introduction of sushi to their menu, O'Lima Miami (1052 Kane Concourse, Bay Harbor) is offering complimentary signature rolls for guests between 5 and 7 p.m. today, June 17, on the eve of International Sushi Day. Customers at the upscale Peruvian-Japanese fusion restaurant, just minutes from the Bay Harbour Shops, indulge in a free order, with the choice between two brand new, signature rolls. Both items will be served for a limited time, at full price, during lunch and dinner throughout the weekend:
Ceviche Roll ($16 throughout the weekend), a Peruvian version of ceviche, prepared with the same items including Mahi Mahi marinated in ceviche and aji amarillo chile sauces and topped with crispy onions
Glazed Duck Roll ($14 throughout the weekend), a fusion between Peruvian and Japanese sushi, including cream cheese, glazed duck, fried plantains, avocado and sweet potato
 Call  (305) 864-4392 for more information.
Café Bastille Gets a Makeover
Café Bastille located in the heart of Downtown Miami, delivers nothing but excellence and is a special treat for locals and tourists alike. The homemade French cuisine made fresh daily sets it far apart from the numerous other cafes located in downtown Miami.
Café Bastille opened nine years ago and has quiet the reputation for exceptional fresh food. After nine years of business, they decided to enhance the café into a quaint and rustic atmosphere that makes you want to order a cappuccino, open up your book and pause time for a couple hours, escaping the fast paced lifestyle of Miami. This local staple has taken their restaurant to the next level by completely remodeling their café into a new and much improved version.
Now, as soon as you walk into Café Bastille, you feel the coziness from the rustic brick walls surrounding you. The hanging light fixtures streamed across the ceiling instantly make you feel as if you are sitting on a street corner in Paris, surrounded by warm lights and French wine, sipping away the stress of your day. The back wall of the restaurant is covered entirely by a glass armoire, displaying hundreds of fine aged wines. The unpolished wood tables and chairs complement the brick walls, giving the café an intimate, French cottage feel while sending you a warm welcome at the same time.
Café Bastille is not your ordinary French bistro where you can expect only traditional French cuisine. The beauty of Café Bastille is all of the different spices and flavors that Chef Eloise Garcia infuses into her creations. She says her French food has a Mediterranean flare with hints of Moroccan and Thai flavors added in, giving these dishes a truly unique zest.
In addition to Café Bastille's set menu, Eloise likes to create new specials every single day to give her guest something new to try each time they come in. Her passion is driven by the motto to cook excellent, high quality food that will please her costumers considering their wants and needs on that particular day. For example, if it's raining outside she likes to serve her guests comfort food like hot soup and a warm toasted sandwich smothered in melted cheese.
"Café Bastille is not only a place to go and enjoy a relaxing meal, but a time to get away from the loud streets of Miami, and indulge in a French homemade meal. We value personable and friendly service making sure our customers feel right at home", says owner Christian Jouault.
Irie Weekend Closing Bash at E11EVEN
Hope all is well with you! For the third year in a row, the 12th Annual Irie Weekend (#IWXII) will once again culminate at Miami's only 24/7 ultraclub – E11EVEN Miami. On
Saturday, June 25th
, guests will be able to attend the largest closing party event to celebrate the Irie Foundation's contribution to the Miami community.
Award winning special guest T-PAIN will join host DJ Irie as partygoers dance their way into the night. Doors open at
10 p.m.
Advanced tickets to the star-studded closing event are available now:
http://bit.ly/irie12
. For table reservations, contact
tables@11miami.com
.
Pirolo's Panino Returns to Macchialina
Chef Michael Pirolo is resurrecting his popular panino pop-up this summer for three-days only. Beginning on Wednesday, June 29, Macchialina will open its doors from noon to 4PM to serve an exclusive menu of hearty lunch favorites through Friday, July 1.
Delicious starters will include Crispy Pig Ears ($8) with BBQ spices and salsa verde; Pork Belly Croquetas ($8) with chicken liver dipping sauce; and a Cobb Salad ($10) with bacon, egg, tomato and housemade ranch dressing. Guests can enjoy an assortment of gourmet paninos which will include selections such as the Roast Pork with broccoli rabe and fontina cheese; the Veggie with eggplant, tomato, white bean, broccoli rabe and crucolo; and the Turkey with giblet gravy, garlic aioli and swiss cheese served open-faced on toasted brioche. Pirolo's panino classics such as The Godfather with prosciutto, mortadella, romaine lettuce, oil and vinegar and provolone cheese on a hero roll; and the Meatball Parm will also be available for a limited time. For dessert, guests can enjoy a Banana Cream Pie ($8) or a rich Coconut and Avocado Milkshake ($8) with the option to add a shot of Mezcal for $5.
Pirolo's Panino Pop-Up will only be available for three-days: Wednesday, June 29 through Friday, July 1 from noon to 4PM. For those who aren't able to leave the comfort of their office for lunch, delivery will be available.
3030 Ocean Hosts Johnnie Walker Dinner
On Thursday, June 30, 2016, 3030 Ocean, the upscale seafood spot in the Harbor Beach Marriott Resort & Spa, is teaming up with Johnnie Walker for a five-course dinner paired with a range of exceptional blended Scotch whiskies, including labels from the pioneering collection that introduced the name "Johnnie Walker" to the world.
Priced at $150 per person (exclusive of tax and gratuity), the evening promises to showcase highly versatile whiskies with universal appeal and bold, distinctive flavors. Each glass will be paired with a dish carefully crafted by 3030 Ocean executive chef Adrienne Grenier.
The dinner kicks off at 7PM with a welcome bite – a tasty Pork Belly & Pineapple Johnniecake served with Red Label over pineapple & ginger ice. Guests can expect an array of flavors and textures, four savory courses capped off with a decadent dessert and pours. The dinner will also feature a trunk show and live presentation from a scotch master.  Full menu follows:
FIRST COURSE
Scotch Cured Wild Salmon with crème fraiche, orange, fennel, dill, & rye crisp
Select Casks infused with dill & orange ice
SECOND COURSE
House Made Lamb Sausage with barley, upland cress, & olive salsa verde
Double Black infused with fennel & jalapeno ice
THIRD COURSE
Sweet Corn Agnolotti with seared scallop & summer truffle
Platinum Label infused with vanilla ice
FOURTH COURSE
Smoked Short Rib with cumin roasted carrots, beets, bleu, & arugula
Blue Label infused with beet ice
FIFTH COURSE
Butterscotch Pie with dark chocolate crust & smoky pecan ice cream
Gold Label Reserve infused with cherry ice
For further information or to reserve a seat, please email Marc Burnikel at marc.burnikel@marriott.com or call (954) 765-3030.