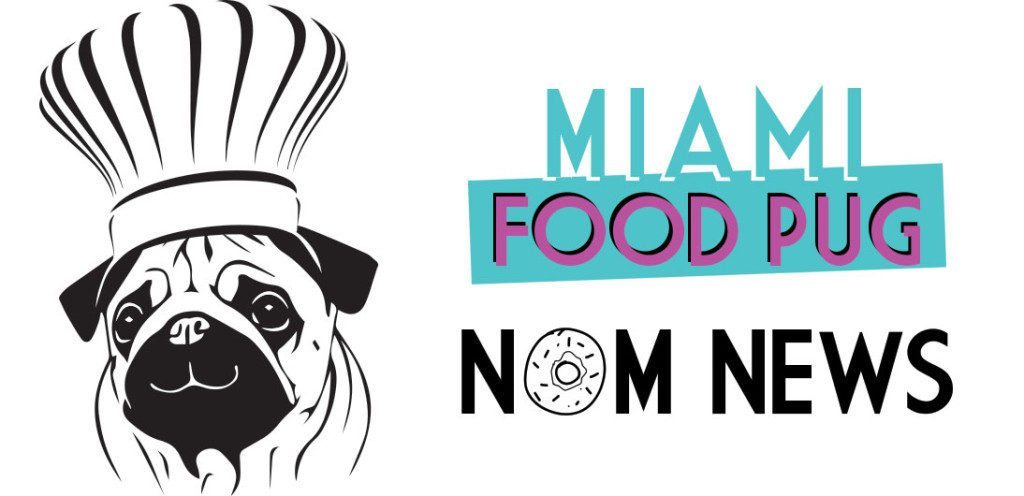 Each Friday, we compile South Florida food-related news and events that we couldn't fit on the site earlier in the week. Want to be included in next week's roundup? Shoot us an email at bark@miamifoodpug.com.
Here's your weekly dose of nom.
Summer BBQ Series at The Dutch
Dragonfly Rolls Out Sunday Brunch
Wine Lovers Wednesday at The Villa, Casa Casuarina
Verde Introduces Guest Chef Summer Series
Il Mulino New York South Beach Announces Uber Promotion
Jaya Introduces July Miami Spice Menu
Spasso Launches New Weekend Brunch
Tuyo Earns Spot on OpenTable's Top 10 Diner's Choice
Meat Market Unveils New Summer Cocktails
Glass & Vine Debuts Summer Menu
Summer BBQ Series at The Dutch
For the fifth consecutive year, The Dutch at W South Beach will host its annual July Summer BBQ Series. Every year, fans of the popular Miami Beach eatery look forward to the festive weekly gathering of fun themes and mouthwatering BBQ. Like past events, the fifth annual series will take place every Wednesday evening in July from 7PM to close in the restaurant's casual backyard patio, known as the Grove.
Each week, Chef de Cuisine Adonay Tafur will team up with a rotating roster of guest chefs to craft a specially-themed BBQ feast served family-style, featuring creative desserts and sweet summer treats by The Dutch's critically-acclaimed Pastry Chef Josh Gripper. The series kicks off on Wednesday, July 6, 2016, with guest chef Mike Pirolo of Macchialina joining Tafur to prepare a lineup of traditional Brazilian roasted meats.
Tickets to the weekly BBQ series are $40 per person, excluding tax and service charges. In addition to refreshing bourbon libations, The Dutch will also partner with local breweries to highlight several limited small batch brews perfect for the summer BBQ season.
The line-up and themes for The Dutch's Summer BBQ Series are as follows:
Wednesday, July 6th: Brazilian Rodizio Churascarria
Guest chef: Mike Pirolo of Macchialina
Wednesday, July 13th: Thai/Korean BBQ
Hosted by Yulim Jeong, Sous Chef at The Dutch
Guest chefs: Xavier Torres of Drunken Dragon & Chef Phuket Thong of Cake Thai Restaurant
Wednesday, July 20th: Mediterranean Grill
Guest chef: John Latrellis of Lure Fish Bar
Wednesday, July 27th: Pig Roast Extravaganza
Hosted by Darren Donovan, Sous Chef at The Dutch
Guest chefs: John Gallo & Rene Reyes of Pinch Kitchen & Steve Santana of Taquiza
Space is limited, and advanced purchase is recommended. Walk-in guests are also welcome.
The Dutch is located inside W South Beach, 2201 Collins Avenue, in Miami Beach, Florida, 33139. For more information or reservations, please call (305) 938-3111 or visit www.thedutchmiami.com
Dragonfly Rolls Out Sunday Brunch
Starting this Sunday, Dragonfly Izakaya and Fish Market will offer brunch. Dragonfly's Sunday Brunch is from 11:30 a.m. to 3 p.m. Menu highlights include:
Smoked Salmon Okonomiyaki (Japanese Pancake) – 17 – with pickled fennel, crème fraiche, ikura, meyer lemon, bonito flakes
Japanese Fried Chicken & Waffles – 28 – free range chicken, moffle, Okinawa sugar bourbon syrup, house made pickles
Omurice – 18 – French omelet, ketchup rice, chicken, onions, mushrooms, arimasansho demi
Slow Roasted Pork Shoulder – 170 – (limited quantity please order by

Friday

prior to reservation; feeds 6 – 8 people) kurobuta pork, served with 1 dozen bluepoint oysters, white rice, bibb lettuce, kimchi, steamed buns, ginger scallion sauce
Wine Lovers Wednesday at The Villa, Casa Casuarina
Wine aficionados can find a new haven at Gianni's at The Villa, Casa Casuarina with the newly launched "Wine Lovers Wednesday" summer cocktail program. Every Wednesday, patrons can venture to Miami's landmark property on Ocean Drive to experience a night of live entertainment coupled with discounts on various wine selections. Options on the "Wine Lovers" list include half off Louis Roederer Brut "Premier" Reims — $60 ($120), white wines such as Jerman Pino Grigio — $45 ($95) and William Fevre Chablis — $40 ($80), and red wines including "Versace" Nero D'avola — $45 ($95) and Stag's Leap 'Hands of Time' Blend — $55 ($110).
"Wine Lovers Wednesdays" is the go-to for date nights and after-work gatherings. Set within the illustrious walls of the former Versace mansion, guests can enjoy sounds of an acoustic guitarist al fresco while reveling in Gianni's at The Villa's dreamy ambience. A complimentary welcome glass of house champagne will also be available upon arrival.
For more information on Gianni's, visit http://vmmiamibeach.com/restaurant/ or call 786-485-2200.
Verde Introduces Guest Chef Summer Series
This summer, Verde's Executive Chef Kaytlin Brakefield will collaborate with esteemed local guest chefs to offer an exclusive dining experience at Verde at the Pérez Art Museum Miami, one of the city's premier cultural destinations. Kicking off the Guest Chef Dinner Series on July 7 is Chef Michael Pirolo of rustic Italian restaurant Macchialina. Continuing the series is Chef Aaron Brooks of EDGE Steak & Bar at Four Seasons in August and Chef Niven Patel, Executive Chef of Cheeca Lodge & Spa and formerly Michael's Genuine, in September. Each night will include a reception on PAMM's terrace and a welcome cocktail followed by family-style seating for a three-course dinner with wine pairings inside Verde. Guests can purchase tickets for $85 per person via Eventbrite.com.
GUEST CHEFS SCHEDULE:
Chef Michael Pirolo, Macchialina Italian Restaurant
Thursday, July 7, 2016
6:30 – 9 p.m.
Chef Aaron Brooks, EDGE Steak & Bar at Four Seasons
Thursday, August 4, 2016
6:30 – 9 p.m.
Chef Niven Patel, Cheeca Lodge
Thursday, September 1, 2016
6:30 – 9 p.m.
Il Mulino New York South Beach Announces Uber Promotion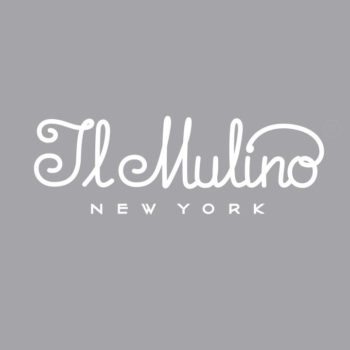 Il Mulino New York South Beach is kicking off summer with a new Uber promotion, starting Monday, June 27th. Il Mulino encourages guests to Uber to the restaurant and let them take care of the bill. Guests present their Uber receipt and Il Mulino will discount that amount (up to $30 roundtrip) off of the bill per reservation (minimum of 2 guests).  The offer can be used for lunch or dinner, but cannot be combined with another promotion (i.e. Miami Spice).
Guests can grab a seat in the elegant dining room or at the marble bar to enjoy decadent dishes and delicious handcrafted cocktails. Menu selections include Il Mulino's signature Ravioli ai Porcini, flavorful Caprese, crisp Calamari Fritti and an array of pasta, seafood, veal and chicken dishes. The cocktail menu features unique concoctions such as the Something with Cucumber with Atlantico Private Cask Rum, Bianco vermouth, cucumber-mint cordial and fresh lime, In Love with Coco with Avion silver, honeydew melon and Malibu coconut rum, and The Woman in the Red Dress with Elyx Vodka, Perrier Jouet Champagne, Campari, fresh lemons and raspberries. Dishes can also be paired with exquisite selections from the extensive wine list.
For reservations, please call 305.372.1221 or visit http://www.ilmulino.com/south-beach/. To connect with Il Mulino New York visit https://www.facebook.com/ilmulinony/, https://twitter.com/ilmulinonewyork or https://www.instagram.com/ilmulinonewyork/
Jaya Introduces July Miami Spice Menu
In anticipation of the popular Miami Spice month program, Jaya will be offering a three-course Summer Spice dinner menu for $39. Combining exciting flavors from Asia in their "East Meets West" menu, guests can experience this versatile mixture of abundant flavors by selecting a choice from four appetizer options, including Pork Belly Bao, Trio of Crudo, Chicken and Coconut Shrimp, Tomato, or the family option, Japanese Leaf. Following their appetizer, guests can select from four entrée options, including a Pad Thai, Lobster Laksa, Tendoor Chicken Masala, and Peking Duck. Additionally, guests will top off their culinary trip through Asia with a choice between two desserts, theTempura Chocolate and the Chocolate and Caramel.
The $39 menu is available throughout July from 7 p.m. to 11 p.m. Sunday-Thursday and 7 p.m. to midnight Friday and Saturday.
Spasso Launches New Weekend Brunch
Just in time for summer, Chef Gaetano Ascione of Spasso Miami introduces a new à la carte brunch menu, served every Saturday and Sunday from 11:30 a.m. to 3:30 p.m. at the new Coconut Grove outpost. Spasso is the perfect spot to enjoy an al fresco brunch with its expansive outdoor courtyard under the canopy of verdant Coconut Grove trees and plants, as well as a spacious indoor dining room.
Start off brunch with a delicious traditional Italian appetizer, such as the Burrata with tomatoes "Assaggi" and the Baked eggplant tortino with fresh ricotta and  cheese "fonduta." Signature favorites include Nutella on French Toast, the Crab Cake Benedict served on top of toasted English muffins with poached eggs and hollandaise sauce, and the Pancake Tower with strawberry and crème fresh.
Not feeling particularly sweet? Spasso's new brunch menu also features an enticing selection of savory panini sandwiches with guests' choice of brioche, Olive Za'atar, or baguette bread. Savor the Grilled Tuna Panino layered with dried tomato spread and sautéed spinach; the Grilled Chicken Panino with pancetta, lettuce and sliced tomatoes; or the classic Grilled Prosciutto and Mozzarella Panino. All sandwiches are accompanied by herb French fries.
To complement brunch, Spasso offers mimosas and Bloody Mary's for only $9 each. Call 305-441-0219 for reservations or make them at opentable.com. Spasso is located at 3540 Main Highway in Coconut Grove.
Tuyo Earns Spot on OpenTable's Top 10 Diner's Choice
The public has spoken and Tuyo, the crown jewel of Miami Dade College's (MDC) acclaimed Miami Culinary Institute, has once again shined among Open Table's Top 10 Diner's Choice Winners.  This time around, Tuyo is recognized as the Best Restaurant for Special Occasions, Scenic View, and Ambiance in Miami-Dade County.  It's also in the Top 10 for Most Romantic and Best Contemporary American Restaurant.  Diners also rated Tuyo as the Best Ambiance Restaurant and Top 10 Most Romantic, Scenic View, Contemporary American cuisine, and Special Occasions in Miami/Southeast Florida.
Offering spectacular views of the Miami skyline and Biscayne Bay, Tuyo features an ever-evolving menu by trailblazing Chef Victor Santos. His Contemporary American cuisine features classic flavor combinations highlighted by an emphasis on fresh, quality ingredients.
Reflecting Tuyo's location in the heart of an international metropolis, diners also will find some Classical, Latin and Asian-inspired references on the menu. The Miami Herald called Tuyo "a smart addition to the Miami dining scene," while Miami Magazine characterized the restaurant as "a sexy, modern, Manhattan-meets-Miami space that is metropolitan and cozy." Tuyo also features an extensive list of wines from around the globe to complement the inspired cuisine.
Opentable.com is an international service dedicated to helping patrons find a restaurant for every occasion. The site connects diners with more than 32,000 restaurants worldwide, and every month OpenTable diners write more than 450,000 restaurant reviews. The Diner's Choice Winners rankings are formulated based on feedback from restaurant goers. For more information, visit www.opentable.com.
Meat Market Unveils New Summer Cocktails
Meat Market, South Beach's glamourous take on a traditional steakhouse, recently unveiled its summer cocktails lineup in time for the hot Miami summer months. New refreshing libations include Brass Monkey ($16) – Nuestra Soledad Mezcal with Ancho Reyes, pineapple banana liqueur, citrus and agave; Lavender Bees Knees ($15) – Beefeater 24 gin with citrus, lavender and egg white; and Pretty in Pink ($16) – Absolut Elyx Vodka with grapefruit, pomegranate, citrus, rose & ginger, and Col De Salici prosecco. A staple on the extensive cocktail menu is the selection of classics with a twist. This year's summer varietals include Meat Market Mai Tai ($15) – Ron Zacapa 23 Rum with Don Q Cristal Rum, citrus, orgeat, curacao and Cruzan Dark Rum; and Scotch Old Fashioned with Dewars Scotch with chamomile yuzu cordial and Spanish bitters. Summer cocktails are available at both Meat Market locations. Meat Market is located at 915 Lincoln Road on South Beach.
Glass & Vine Debuts Summer Menu
Opened March 2016, conceptualized, owned and operated by Grove Bay Hospitality Group and featuring local superstar chef Giorgio Rapicavoli, Glass & Vine modern Floridian cuisine in a lush yet modern garden setting. Located in the heart of the Grove, the restaurant is situated on the grounds of Peacock Park – think a modern, subtropical Tavern on the Green – featuring Rapicavoli's inventive, flavorful food, polished service and a sophisticated, lively environment. The menu constantly changes with the seasons, Rapicavoli's summer bites include Watermelon Salad – crema, cotija cheese, toasted corn and cilantro; Shrimp Toast – brown butter, lemon and local bread; and Wood Oven Chicken – grilled bitter lettuce and mojo canario. Summer cocktails – created by Eddie Fuentes and Cocktail Cartel – include Parkside Sour – Beefeater gin, celery, cucumber, Thai basil and house sour; Peacock Punch – Leblon cachaça, passion fruit, condensed milk, mint and lime; and Bay View Spritz – Orange Flower aperol, Cocchi Americano and Montelliana prosecco. Glass & Vine is located at 2820 McFarlane Road in Coconut Grove.