Each Friday, we compile South Florida food-related news and events that we couldn't fit on the site earlier in the week, as well as other local news that piques our interest. Want to be included in next week's roundup? Shoot us an email at bark@miamifoodpug.com.
Here's your weekly dose of nom.
Genuine Summer Series Celebrates Food and Culture
Club Med Sandpiper Bay Offers Special Summer Resident Rate
Summer Kick-Off Events at The Wynwood Yard
Yappy Hour at Elia Pizza, Bar and Tapas
Red, the Steakhouse's #DeliverMeDonuts Promotion
Café Nikki Unveils "Eggs All Day" Menu
Dolce Italian's New Summer Happy Hour
Pint Night at Yard House in Merrick Park
DeliverLean's Vegan Cooking Experience
Naples Grande Beach Resort Announces New Bloody Mary Bar
Drunken Dragon Relaunches Dragon Hour
National Donut Day at Dunkin' Donuts
New Menu Items at Shake Shack
della test kitchen Debuts New Bowl
Market at EDITION Launches Aperitivo Afternoon
Funky Buddha Brewery Celebrates 3 Years
Brunch Life at TALDE
Genuine Summer Series Celebrates Food and Culture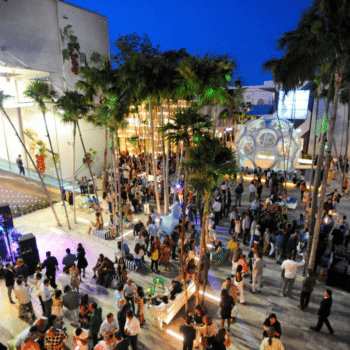 The Miami Design District and James Beard Award-winning chef Michael Schwartz welcome an all-new events series celebrating food and culture — Genuine Summer Series, presented by Lynx Grills.  For a three month run, the creative neighborhood's nucleus, Palm Court, will reimagine classic outdoor summer pastimes from grilling and picnicking, to a film screening and beer garden, with food by Michael's Genuine® Food & Drink and its acclaimed chef/owner as host.
Sundown Grillout – Friday, June 10 | 6-9PM | $85, plus tax and gratuity
Enjoy an outdoor feast off the Lynx Grill featuring pairings by Wines of Germany with special attention to Riesling varietals, presented by The Genuine Hospitality Group's sommelier and beverage manager Amanda Fraga.  Guests will enjoy a cocktail hour with passed bites followed by a three-course seated dinner at farm-style tables. The evening will feature live music from Marcus Grant "Mutes & Roots" Jazz Trio.
OMG! Picnic & A Movie – Friday, July 8 | 6-9PM | $65, plus tax
A nostalgic summer-time twist on the OMG! Dinner and A Movie experience from O Cinema, this next level sunset screening will be accompanied by a meal inspired by the not yet released documentary film Search for Israeli Cuisine, directed by Richard Sherman with guide Mike Solomonov, James Beard Award-winning Chef and Author.
Genuine Beer Court – Friday, August 12 | 6-9PM | $55, plus tax
The Design District will debut its first-ever beer garden complete with lawn games, giveaways and Michael's house-made chex mix.
Tickets for Genuine Summer Series are available online in advance, as well as on-site the day of the event (subject to availability). Visit michaelsgenuine.com/summerseries for full details and to purchase tickets. Gourmands who want to attend all three events may purchase a bundled package at a discounted price of $200 (15 percent off the regular price). Guests who purchase this ticket will automatically be added to each event guest list for check-in at the door.
Club Med Sandpiper Bay Offers Special Summer Resident Rate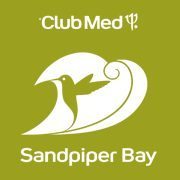 Club Med Sandpiper Bay in South Florida is offering a special summer resident rate offer of up to 50% off for all Florida, Georgia and Alabama residents.  For guests looking to enjoy a sunny, active, fun-filled vacation, Sandpiper Bay is the perfect destination for a domestic escape.  Full details are below.
As the all-inclusive concept pioneer, Club Med has led the way in bringing unique and fun experiences to guests, especially to sport lovers. Club Med Sandpiper Bay, located in Port St. Lucie, Florida – just north of West Palm Beach and within reach of St. Augustine, Miami and Orlando –  is most well-known for its dedicated sports academies offering guests of all ages and skill sets an opportunity to up the ante on their tennis, volleyball and golf games! Everyone can also enjoy the onsite fitness/wellness facilities alongside expert instructors.
Name of property: Club Med Sandpiper Bay
Description of discount:

Up to 50% off
NO black-out dates for the resident rate
Both Independence Day and Labor Day weekends are included!
o   This summer, the property is also offering free green fees and free waterskiing.
Club Med Sandpiper Bay's new golf offer is available from May 1 –

October 31, 2016

allowing guests 18 years and older to enjoy free golf green fees at the 18-hole course and free group lessons for all levels. Golf cart and club rentals are an additional cost.
Free waterski lessons from

July 1 through August 31, 2016

. The included equipment options are water ski boats, bi-ski and mono ski.

Booking Window: Today through

June 22, 2016

Travel Window: Check out or on

October 29, 2016

Phone # to book: 1-88-932-2582
Summer Kick-Off Events at The Wynwood Yard
Later today, The Wynwood Yard is hosting two events to help kick off the summer:
Mortar & Pistil / The Wynwood Yard Beach Party | Friday, June 3rd |  4 P.M. – 7 P.M. | Free
Kick off summer at The Wywnood Yard this Friday. A steamy summer daze is upon us and this year, you don't have to leave the mainland to get to the beach. Come in your bathing suit to enjoy the beach Wynwood Yard style. Relive summer camp with an adult(ish) spin. Have fun in the sun with slip'n slides, sprinklers, water balloons, sparkling rosé and buckets of beer. Oh, and bring your own cup and enjoy $1 discount off well drinks. RSVP: http://bit.ly/1VsQraP
Keith Johns: Single Release Show at The Wynwood Yard | Friday June 3rd | 8 P.M. – 10 P.M. | Free
Miami born-and-raised singer songwriter Keith Johns and his band celebrate the release of the first single, "Doomed, Free" off the upcoming full-length album Grateful Fool at The Wynwood Yard. Bring your blankets, chairs, family, friends and dogs and chill under the starry night sky with fare from The Yard's resident food concepts along with craft beer, wine or freshly-made garden-to-bar cocktails fromMortar & Pistil. This event is free but you must RSVP here.
Yappy Hour at Angelo Elia Pizza, Bar and Tapas
Angelo Elia Pizza, Bar & Tapas, a casual-chic restaurant offering a modern take on traditional Tuscan cuisine, invites guests to join the kick-off celebration for Negroni Week with a "Yappy Hour" event held at the Fort Lauderdale location on Monday, June 6, from 6 to 8 p.m.
At the "Yappy Hour," complimentary tapas will be available at the outside patio bar. Negroni and other alcoholic beverages are available for purchase. Guests are encouraged to bring their furry friends to join the fun.
During Negroni Week, which runs June 6-12, all Angelo Elia Pizza, Bar & Tapas locations will donate $1 from every Negroni Cocktail purchased that week to The Humane Society of Broward County.
Red, the Steakhouse's #DeliverMeDonuts Promotion
To celebrate National Donut Day, Red, the Steakhouse is launching a social media contest that will give a dozen donuts a day to five lucky winners.
Starting today, followers of @RedSteakhouse will be encouraged to tweet at Chef Peter telling him why they deserve an office delivery of his donuts using the designated hashtag #DeliverMeDonuts (witty & fun entries will be encouraged). The following week, June 13-17, Red, the Steakhouse will serve as your modern day "Donut Lassies" and deliver Chef Peter's delicious new donuts — he has referred to them as fried air with a melt in your mouth glaze — to the offices of the winners.
To enter:
1. Pick your poison/your social platform of choice (Facebook, Twitter, or Instagram)
2. Follow @RedSteakhouse
3. Think outside of the box and post something to prove you're worthy of having Chef Peter's donuts delivered to your office
4. In your picture, tag @RedSteakhouse and use the hashtag #DeliverMeDonuts
Café Nikki Unveils New "Eggs All Day" Menu
Café Nikki, a new idyllic French café, is perfectly situated in the leafy courtyard area of Nikki Beach located at One Ocean Drive, Miami Beach, FL. Starting June 3rd, an "Eggs All Day" option will be added to their already delectable menu, which features a variety of coffees and teas, homemade croissants, quiches, pastries, European marmalades and fresh bread daily from Zak The Baker. Café Nikki is the ideal setting for morning breakfasts, casual conversations and afternoon daydreaming in the heart of the South of Fifth neighborhood.
All day egg-offerings include:
– Egg Sushi – Smoked Salmon, Asparagus, avocado spread, roasted red peppers, egg wrap
– Poached Egg Tortilla chip Salad – Poached egg, Feta Cheese, Strawberry, Arugula
– Huevos Rancheros- Fried Egg, Avocado, Refried beans, Salsa, Tortilla
– Deconstructed Eggs Benedict – Biscuit, Egg, Spinach, Ham
– Smoked Salmon with Poached Egg- Salmon, Grilled Asparagus, Poached Eggs, Hollandaise sauce on side
– Egg Vegetable Frittata in iron skillet
Dolce Italian's New Summer Happy Hour
Dolce Italian at The Gale South Beach has expanded its successful happy hour in time for summer with new thirst quenching cocktails. The innovative cocktails ($8) include the Cucumber Dutch Mule mixed with Ketel One Citroen, cucumber, lime juice and ginger beer as well as the Barrel Aged Negroni composed of tangueray Malacca Gin, Campari and Cocchi Torino.
Guests can enjoy the handcrafted cocktails with a selection of delicious appetizers including the new Marinated Salmon Tartare and Focaccina served daily from 4:00 p.m. – 8:00 p.m. for $8.
Pint Night at Yard House in Merrick Pack
Summer is just around the corner and Yard House at The Shops at Merrick Park in Coral Gables, is kicking it off with Pint Night every Tuesday from 10pm until closing starting June 7 and continuing through August 30.   The restaurant's 130 taps will pour $4 pints and goblets of beer—any beer—and all burgers, excluding the Surf 'n Turf, will be offered at just $8.   The Coral Gables location is the only Yard House in Florida to offer Pint Night.
With 130 taps of beer, from classics to craft, guests can enjoy their favorite beer—or discover a new favorite—for just $4 a pint or goblet.  All burgers, excluding the Surf 'n Turf, will be offered at just $8 (regularly $11.95-$14.95).  Burger selections include:
BBQ BACON CHEDDAR BURGER
applewood smoked bacon, rum bbq sauce, garlic aïoli, fries
PASTRAMI BENEDICT BURGER
roasted tomatoes, fried onions, Swiss, béarnaise sauce, fried egg, fries
CLASSIC CHEESEBURGER
lettuce, tomato, red onion, garlic aïoli, choice of cheese, fries
PEPPER CRUSTED GORGONZOLA BURGER
crimini mushrooms, caramelized onions, arugula, fries
PEPPER JACK BURGER
roasted poblano pepper, pepper jack cheese, chipotle mayo, fries
TURKEY BURGER
roasted tomatoes, arugula, mozzarella, garlic aïoli, fries
LAMB BURGER
feta cream cheese, arugula, caramelized jalapeño shallot relish, fries
BLACK TRUFFLE CHEESEBURGER
house-made truffle cheese with tomato bacon onion jam served with fries
Known for its creative cuisine and vast selection of draft beer, Yard House is also a destination for enjoying creative handcrafted cocktails, a custom playlist of classic rock, and inviting ambiance. Pint Night, which can be enjoyed from any seat in the house, will take place every Tuesday from 10pm until closing starting June 7 through August 30 at Yard House at The Shops at Merrick Park in Coral Gables.
DeliverLean's Vegan Cooking Experience
DeliverLean, Florida's premier healthy meal delivery service, has teamed up with Vegan Master Chef Mark Reinfeld to host a one night Vegan Cooking Experience event on Tuesday, June 7 from 6:30 p.m. to 9:30 p.m. Chef Reinfeld will present a four-course menu alongside Raw Food Chef and Detox Specialist, Alina Z. Both Chef Reinfield and Alina Z will create a completely vegan menu (below) that will be enjoyed with wine, beer, hors d'oeuvres, demos and much more. Tickets are $85 per person and available for purchase HERE. The event will take place in DeliverLean's 35,000 square foot facility in Oakland Park. Guests will have a chance to peak into the kitchen, speak with CEO and Founder, Scott Harris and mingle with likeminded attendees.
Menu
Hors D'oeuvres
Passed selection of DeliverLean vegan appetizers
Soup
Creamy Broccoli Dill Sou
Entrees
Pecan Coconut Crusted Tofu
Or
Portobello Mushrooms with Roasted Red Pepper Coulis and Spicy Micro Greens
Sides
High Protein Smashed Cauliflower and Cannellini Beans
Dessert
Chocolate Avocado Mousse
Naples Grande Beach Resort Announces New Bloody Mary Bar
Naples Grande Beach Resort has recently launched a Bloody Mary Bar this summer, incorporating 11 choices of rimmers, 10 different sauces and 43 different toppings, leaving guests with a total of 4,730 varying combinations to choose from. Toppings include everything from pesto and wasabi to fried onion rings and boiled eggs.
The Bloody Mary Bar is available Saturdays & Sundays from 8 a.m. to noon. $12 per Bloody Mary for single consumption or to-go. $22 to have up to three as an add-on to breakfast at the resort.
Drunken Dragon Relaunches Dragon Hour
Below a bold, bright red "MARKET" sign, lies South Beach's freshest culinary delight, Drunken Dragon. This Asian-inspired gastropub prides itself in serving the savoriest Korean barbeque, Asian tapas style dishes, and mouthwatering tiki-themed cocktails.
In light of the season, Drunken Dragon will be adding eleven new, refreshing cocktails to their happy hour menu starting at $5 and new delectable appetizers starting at $3. Dragon Hour will introduce these new additions between 6 and 8PM on Wednesday June 8, 2016.
The Dragon Hour menu already features plenty of customer favorites to choose from like the "BahnMi Cuban Presse" and the "Crispy Bok Choy". As if those featured items weren't already enough of areason to get you to visit Drunken Dragon for happy hour, their new additions will surely convinceyou. There will be seven new items available on the happy hour menu including an enticing selection for all vegan lovers.
The first item worth mentioning will be the "Stir-Fry Vegetables" made up of seasonal vegetables with sweet soy-ginger and garlic salt. The "Snapper Sateh" is also a must-try dish which is a "yakitori" of a snapper made with peanut sauce and key lime.
As for the Drunken Dragon drink selections, guests can expect to enjoy a variety of new libations that are incredibly refreshing on any hot summer day. "The Cucuzaki", one of the restaurant's most popular brunch cocktails, will be sure to leave a lasting impression. This highlighted cocktail is made up of sake, gin, elderflower and Yuzu and is only $8. If you can't decide what you're in the mood to drink, you can always order yourself a "Drunken Roulette". Take a chance and leave it up to Drunken Dragon's bartenders to make you a specialty drink according to your liking.
Dragon hour takes place every week, Sunday through Thursday from 6pm to 8pm. Check out thelaunch of Dragon Hour's new additions on Wednesday, June 8th and any day after during dragon hour.
National Donut Day at Dunkin' Donuts
Today, Dunkin' Donuts will celebrate National Donut Day by offering guests a free donut of their choice (while supplies last and excluding Croissant Donuts and Squares) with the purchase of any beverage. The offer is good all day long at participating Dunkin' Donuts restaurants throughout Miami, Broward and Palm Beach. Get more details on the DD blog.
New Menu Items at Shake Shack
Earlier this year, Shake Shack competed in the 2016 South Beach Wine and Food Festival Burger Bash with a new specialty burger, the Bacon CheddarShack Burger! Florida was able to get the first taste, and everyone asked to bring it back and so we did!
For a limited time starting June 3rd (today), Shake Shack will have the delicious all natural Angus beef hamburger topped with smoke Niman Ranch bacon and Wisconsin aged cheddar cheese sauce on the menu in all Florida Shacks. Price for the Bacon CheddarShack is $6.89 for a single and $9.69 for a double.
Shake Shack is also launching a Blueberry Pie Oh My concrete today, which will be available until July 4th. Blueberry Pie Oh My is made up of vanilla frozen custard blended with a slice of delicious Shack-made blueberry pie topped with whipped cream; it can also be ordered as a shake. Expect to pay $4.95 for a single concrete, $6.79 for a double Concrete and $5.79 for a shake.
della test kitchen Debuts New Bowl
della test kitchen, offering plant-based "healthy bowls of happy," introduces the Dalé bowl to Miami. Layered with flavor, the Dalé bowl starts with a base of hearty brown rice and refried black beans, topped with nutty cashew queso and freshly-made pisco de gallo, tofu with a kick of chipotle, marinated kale, crunchy pepitas, avocado and salsa verde. The Dalé bowl will soon become your new favorite way to fuel your body and spirit.
The bowl was originally a one-day special created by della test kitchen chef Dean Warren. However, the Dalé bowl popped with so much flavor that it earned an official spot on the menu!
della test kitchen has delighted locals with healthy, quick meals made with passion and love, since it opened last fall.  Customizable bowls brim with layers of warming grains, energizing proteins, healthy fats and vibrant vegetables.  Patrons are encouraged to create their own bowl from a thoughtful list of ingredients: a base like brown rice or quinoa, a protein, earthy veggies, and an addictive sauce–all pulsating with flavor and wellness.  Add extras like raw roots (beets + carrots + jicama) or herbs picked from the onsite garden to boost flavor and nutrition!
della test kitchen offers delivery to Wynwood, Edgewater and Midtown. Delivery orders can be made through chownow.com or via the della app (text "DELLA" to 33733 to download) with a 10% discount on the first order, as well as through trycaviar.com.  della test kitchen is also catering for groups of 10 or more.  For inquiries, visit http://bit.ly/dtkcaters. www.dellabowls.com/catering.
della test kitchen is open for lunch and dinner Tuesday through Sunday, as well as late nights on Friday and Saturday.
Market at EDITION Launches Aperitivo Afternoon
Known for its unique twist on Italian classics, Market at EDITION is introducing a fun and fresh happy hour aimed to provide guests with an effortless and enjoyable experience.
From 4pm to 7pm daily, enjoy an Aperitivo Afternoon where Italian cocktails will be available for only $10 and served with complimentary Italian bites and table snacks. Cocktails include classics such as the Negroni, Aperol Spritz, and bubbly Prosecco. The chef's rotating menu will feature tasty snacks such as marinated olives, artisan fresh bruschetta, crunchy polenta nuggets and delectable charcuterie boards. Directed by Michelin-starred chef Jean-Georges, and helmed by Executive Chef Jeremy Ford, this happy hour is not to be missed.
With all of the menu staples still available to order, the exclusive Market at EDITION happy hour is simply the cherry on top. A great post-work escape or date night destination, Market at EDITION welcomes all to experience its wonderful new happy hour offerings any night of the week. For those living in Miami, enjoy an added perk as Market offers 15% off your check for lunch and dinner to show some local love. Be sure to ask for the local's discount card upon arrival.
The full-service 4,600 square-foot restaurant & patisserie, open for breakfast, lunch, and dinner, has expanded its lunch and dinner offerings to include new Italian inspired menu items such as a sausage and kale pizza ($16), veal milanese with sautéed escarole, sour cherries and parmesan ($30), fresh burrata with meyer lemon and grilled pumpernickel ($17), and a uniquely delicious angel hair pasta with golden garlic, jalapeños and ricotta ($24). In addition to seasonal specials, fan favorites such as Market's signature kale salad, tuna tartare, and carrot cake remain on the menu, but with more options stemming from the Mediterranean coasts of Italy.  Market at EDITION's current menus can be viewed online here.
Market at EDITION is located at 2901 Collins Avenue in Miami Beach, Florida. Hours of operation are Sunday through Thursday from 7am-11pm and Friday and Saturday 7am-12am, serving breakfast 7am-12pm, lunch 12pm-6pm, and dinner 6pm-close. To make a reservation, please call 786-257-4600. For more information, visit http://edition-hotels.marriott.com/miami-beach.
Funky Buddha Brewery Celebrates 3 Years
For three years now, Funky Buddha Brewery has been feeding South Florida's thirst with innovative brews, great food, and can't miss events. The much-lauded brewery — South Florida's biggest, and now one of the state's as well — has helped to define a craft beer scene that has seen meteoric rise in recent years. Now, it's time to celebrate: And the brewery plans to do just that on June 11th from 2-10pm at the Three Years & Brewing Anniversary Festival, held in Jaco Pastorius Park adjacent to the tap room. This epic, day-long brouhaha will feature groovy live music, a dozen of the best food trucks in South Florida, nearly 100 beers on tap, and an exclusive release of two new bottled beers.
With its new location in wide open Jaco Pastorius Park, the festival will boast an improved layout including over 1,000 square feet of tented space to escape the summer sun with a cold brew in hand. Miami's The Problem Kids will headline the event with their own brand of hip-hop funk. A curated group of South Florida's best food trucks will include crowd favorites such as Chaco's Chinese Tacos, Sidecar Kitchen, Rolling Chefs, and Spring In Roll Out. Confectionary innovators Rhino Doughnuts will provide sweet fulfillment on site.
Nearly 100 beers will flow from the taps throughout the day as well. Funky favorites such as Maple Bacon Coffee Porter, More Moro Blood Orange IPA, and Last Snow will return. New brews will also take center stage, including two collaborations: "Salty Buddha," a mash up with Delray Beach's Saltwater Brewing that combines a sour German-style ale with real sea salt from the South Florida coast, and "Tip ta' Tip," a blend of two ales brewed last year at Short's Brewing in Michigan and at Funky Buddha, which were barrel aged and combined to resemble a unique take on an old fashioned cocktail.
Three Years & Brewing Anniversary Festival takes place on June 11, from 2-10pm in Jaco Pastorius Park in Oakland Park. Admission costs $8 (no advance tickets). Under 21 will not be admitted. For complete details please visit funkybuddhabrewery.com.
Brunch Life at TALDE
Back for its fourth installment, TALDE's monthly Brunch Life series is celebrating all the good and bad daddies out there. Appropriately themed for Father's Day, TALDE's "Daddy Issues" Brunch Life event will take place on Saturday, June 18, from 1pm – 4pm. Guests with (or without!) daddy issues are invited to eat and drink their feelings away while partying alongside Dale Talde, co-host Veronica Gessa, and DJ Coco Hara, who will be spinning a soundtrack from bad-daddy rappers.
Dads' favorite comfort foods will be plenty. At $40 per person, guests will enjoy all-you-can-eat feel-good food as well as their choice of a beer, mimosa or shot of Evan Williams whiskey. The menu includes Filipino pork chop, eggs and potatoes; The TALDE burger with maple miso bacon, Kimchee pickles and spicy mayo atop a house-ground chuck and brisket patty; grilled corn with queso fresco; Kung Pao cauliflower; a wedge salad made with srirancha (sriracha and ranch), blue cheese and pinoy-style bacon; and doughnut French toast to cure the hangovers of the sugar daddies who stayed out way past their recommended bedtimes.
Guests also have an all-you-can-drink option for $25 that includes PBRs, mimosas and the special for the day: Daddy's Little Helper (a shot of Evan Williams and PBR). The rules for Daddy Issues brunch: bad daddies, good daddies, sugar daddies welcome.
Reservations are requested; guests may call (786) 605-4094 or visit taldemiamibeach.com to reserve. Check out TALDE on Instagram: @taldemiamibeach.