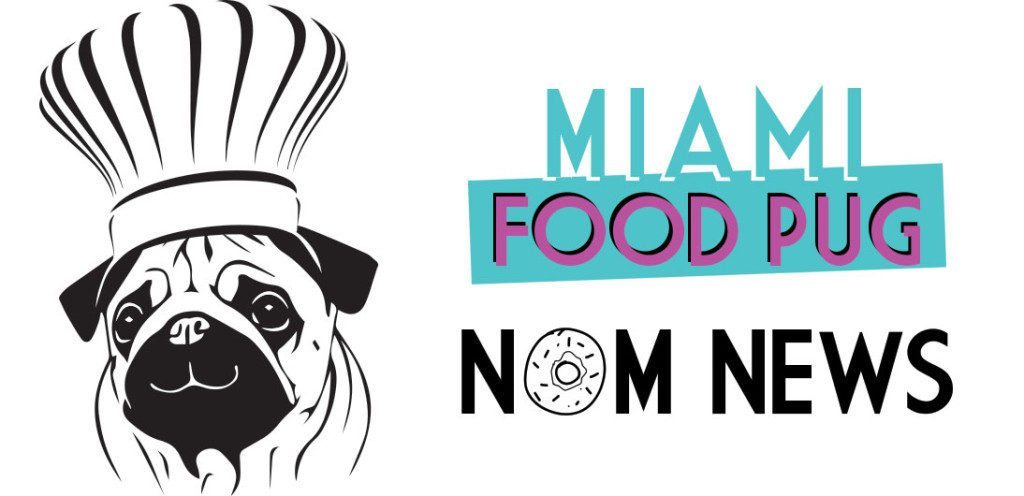 Each Friday, we compile South Florida food-related news and events that we couldn't fit on the site earlier in the week. Want to be included in next week's roundup? Shoot us an email at bark@miamifoodpug.com.
Here's your weekly dose of nom.
Pasta-Making Class at Proof
STK Kicks Off Magnum Mondays
Miami's First Master Brewer Academy
Pizza Craft and Apothecary 330 Team Up for Chef's Table
The Brick to Open in August
Wine on Harvest Moon at Deering Estate
Free Ribs for Military at Tony Roma's
Pizza & Burger Pop-Up Inside Michael Mina 74


Pasta-Making Class at Proof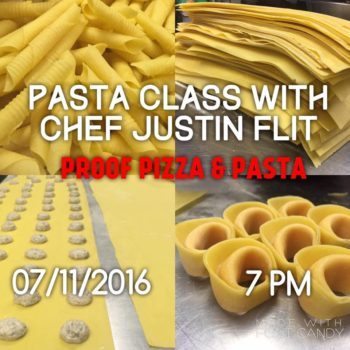 On Monday, July 11, at 7 p.m, Midtown's Proof Pizza & Pasta will host a pasta-making class for 30 guests. Executive Chef Justin Flit will demonstrate how to make pasta dough, and guests will have sheeted dough to make all the different shapes and filled pastas. After the demo, the pastas will be served family style along with bread and complimentary wine. Guests will also leave with recipe cards to recreate the dishes at home. For more information and to register, call 786-536-9562.


STK Kicks Off Magnum Mondays
The ONE Group's STK Miami Beach is pleased to announce the start of its Summer Series during Magnum Mondays. Each Monday, beginning on July 4th, STK will be partnering with local Miami swimwear brands to create pop-up shops in the vibe-driven steakhouse. The first pop-up shop will be in partnership with OMG MIAMI SWIMWEAR, a sexy, yet trendy swimwear line with a recently opened store in Miami Beach. Expect other local favorite brands throughout the month like Hera Swim, Lila Nikole Collection, and Naunet.
The pop-ups will be available for browsing and shopping from 7:30 p.m. until 8:30 p.m. Light bites and select cocktails will be served to guests that RSVP. With STK's mouth-watering menu, upbeat sounds, and one-of-a-kind atmosphere, Miami's favorite Monday night dinner party just got even better.
The festivities continue after the pop-up shops with the weekly Magnum Monday dinner party featuring live DJs, entertainment and specials on magnum bottles of Veuve Clicquot bottles beginning at 9:00 p.m. For table reservations, please call 305.604.6988.
Magnum Monday Summer Series Schedule:
July 4 – OMG MIAMI SWIMWEAR

July 11 – Hera Swim

July 18 – Lila Nikole Collection

July 25 – Naunet
Miami's First Master Brewer Academy
The first Master Brewer Academy founded and led by Todd Space will be taught inside four of Miami's noteworthy breweries beginning this fall.  With more than 15 years of experience as a brewer and professional science teacher, Space created a nine-week, intensive curriculum and three-week internship program called the Master Brewer Academy (MBA).
Catering to beer enthusiasts and those pursuing a brewing career path, the 12-week program will be housed at Wynwood Brewing Company, The Tank Brewing Co., J. Wakefield Brewing and MIA Beer Company, and taught by their head brewers as well as other industry professionals. The inaugural semester will commence August 29, 2016 covering a range of industry subjects including brewing science, field technology and equipment and the business of beer. Following 9 weeks of classroom instruction, students will be assigned an internship at one of the host breweries for hands-on experience to apply their coursework.  The second semester starts in January 2017.
The MBA curriculum is designed for diverse learning styles, emphasizes the need for hands-on, practical instruction and balances the art and science of brewing.
The Master Brewer Academy will offer three terms per year with 12 seats available per enrollment period. Classes will be held Monday through Friday for eight hours a day, plus three Saturdays per term. Students can enroll in the three-month program for $8,600 and will receive a "Certificate of Completion" when all coursework and required internship hours are successfully completed.
Month 1: The Science of Brewing
Month 2: Brewing Equipment and Technology
Month 3: Internship at Wynwood Brewing Company, The Tank Brewing Co., J. Wakefield Brewing or MIA Beer Company
For more information, please visit masterbreweracademy.com or call 305.205.9983.
Pizza Craft and Apothecary 330 Team Up for Chef's Table VIP Dinner
Pizza Craft and Apothecary 330 are pleased to announce the first ever Chef's Table dinner, an exclusive VIP dinner and cocktail experience on Monday, July 11th. The evening will begin with amuse-bouche bites and a molecular cocktail demonstration at Apothecary 330. Guests will then step into Pizza Craft for a six-course dinner, which will feature a guided course-by-course experience where the restaurant's culinary experts and mixologists will delve into each pairing in detail with tableside presentations throughout.
The summer inspired cocktails will feature seasonal ingredients to complement each dish and will be crafted using avant-garde molecular techniques. Dinner will be topped off with a Chef's selection trio of desserts. Tickets are $225 per person and limited seating is available. To RSVP, please contact events@apothecary330.com.
The Brick to Open in August
Downtown Dadeland's burgeoning lifestyle center has announced the launch of The Brick, its first-ever farm-to-table restaurant opening at the end of August.
With a core belief in sustainability, The Brick will be crafted with reclaimed wood and natural greenery offering a rustic ambiance and a seasonally inspired menu that features locally sourced ingredients.
With a name derived from its rustic interior and the brick oven by which most of its dishes are prepared, the restaurant will immerse guests in a one-of-a-kind dining experience allowing them to see the product from start to finish with an open kitchen design.
Along with a full bar and carefully curated selection of handmade spirits, the establishment will work with renowned restaurant consultant and James Beard Award-winning chef Allen Susser to create unique culinary staples such as cauliflower mac and cheese bites, brick oven lobster pot pie and a kale and avocado bowl.
In addition, the restaurant will feature a specialized "executive menu" targeted toward local professionals looking for a quick bite.
The Brick is the latest lease to be signed under Downtown Dadeland's revitalization plan that was launched by DHPI, a joint venture between Duncan Hillsley Capital and PEBB Capital, since 2014. Downtown Dadeland has recently signed a number of new tenants to its 127,000 square feet of retail space. Chef Jorgie Ramos launched the highly anticipated pop-up restaurant Faith & Pizza this summer and will soon open Barley an American Brasserie.
Other recent additions include: BurgerQ, which opened in March, as well as Nanndi Frozen Cream & Pastry Shops and Orangetheory Fitness, both slated to open later this year. As Downtown Dadeland continues expanding its culinary offerings, the urban hotspot will announce yet another chef-driven concept in the coming weeks.
For more information, please visit www.downtowndadeland.com.
Wine on Harvest Moon at Deering Estate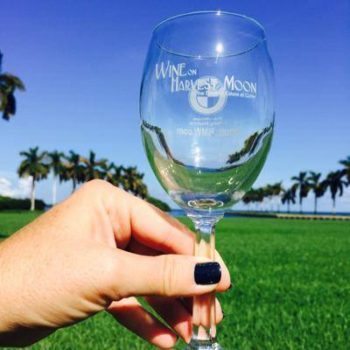 Now in its 15th year, Wine on Harvest Moon, presented by South Motors BMW, caters to South Florida's connoisseurs of fine wines and delicious foods by bringing fine wine, fine food and fine art together under the golden light of the Harvest Moon over Biscayne Bay. The event will take place on Saturday, October 15, from 7:30 p.m. to 10:30 p.m.
Each year, this event explores a different wine region of the world. This year, we celebrate the diversity of cultures and flavors of South Africa.
Proceeds benefit the Deering Estate Foundation, a charitable 501 (c) 3 community-based Florida corporation dedicated to preserving, protecting and enhancing the Deering Estate for this and future generations. Tickets cost $150 for Deering Estate Foundation Members and $175 for General Admission.
Free Ribs for Military at Tony Roma's
On the Fourth of July, Tony Roma's plans to thank all who have served in our country's military, past and present.
Throughout the day, veterans and active military personnel can come in to the Doral, Sunny Isles and Jensen Beach Tony Roma's locations and receive a free half rack of Baby Back Ribs with a side of fries and coleslaw when they present a valid military ID.
Pizza & Burger Pop-Up Inside Michael Mina 74
Pizza & Burger – Michael's Backyard Kitchen, the savory summer pop-up from nationally acclaimed star chef Michael Mina, has just opened inside Michael Mina 74. Launching just in time for summer, the menu embodies the relaxed fun flavors and conviviality of a midsummer backyard bash.
As a result, the menu consists of made from scratch pizzas, rich with fresh, local ingredients and Mina's to die for burgers – an expansion of the offerings that has developed a devoted following at Michael Mina 74. Guests can design their own salads from a checklist of fresh, tasty ingredients, or graze on an array of crave-able snacks. All of this goodness can be enjoyed with handcrafted cocktails, wines by the glass and, in keeping with MM74's reputation as one of Miami's foremost gastropubs, a killer selection of local beers.
Burgers ($17–$22) include the classic Dry Aged burger, for which MM74 has received considerable kudos – ground steak burger, topped with crispy pork belly, spicy ketchup, onions and white cheddar. Other selections cater to all appetites big and small from The Cuban Frita – beef, chorizo, smoked paprika aioli and crispy potato to The Hippie Chick – marinated and grilled eggplant, tomato jam, crispy zucchini and red onion labneh (Greek yogurt) and Haloumi cheese. All burgers can be supplemented with add-ons ($1-$18) ranging from fresh mozzarella and crispy bacon to foie gras and butter-poached lobster.
Pizzas ($17–$39) also run the gamut from classic pies made with extraordinary fresh ingredients to delicious multi-ingredient concoctions including The Standard with crushed San Marzano tomato, fresh mozzarella, basil and sea salt; The Surf with butter poached lobster, chanterelle charred corn and summer truffle and The Parmigiano topped with fried eggplant, meatballs, Sunday sauce, basil and whole milk mozzarella. Grandma's Style Pizzas like the Grandma the Butcher with a focaccia crust, soppressata, pepperoni, bacon, hot coppa and peppadew peppers are perfect for larger groups.
Desserts are all about summer sweetness – Rocky Road Profiteroles, Caramel-Roasted Peaches and Gelato, Guilty Pleasure Sundae with all the fixins and Ice Cream Sandwiches. Local beers from MIA Brewing will flow from taps and a variety of local bottles and cans will be available. Wines by the glass will complement the cuisine and cocktails will reflect summer. Try a traditional Margarita blended or on the rocks, a Train Wreck with Hennessey Cognac, mango and lemon, or Jungle Bird with Cruzan Rum, Campari and pineapple lime.
Pizza & Burger – Michael's Backyard Kitchen will remain in place through Labor Day, Monday, September 5, 2016. Dinner is served Tuesday through Sunday from 6 p.m. until midnight. For reservations or to call in a takeaway order, guests should dial (305) 674-4636. For more information, visit: https://fontainebleau.com/dining/pizza-burgers