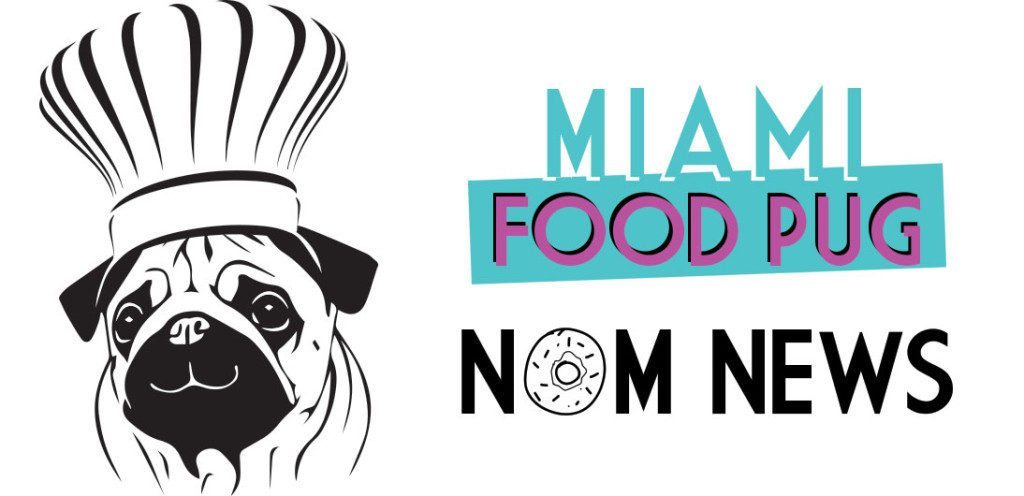 July 15, 2016
Each Friday, we compile South Florida food-related news and events that we couldn't fit on the site earlier in the week, as well as other local news that piques our interest. Want to be included in next week's roundup? Shoot us an email at bark@miamifoodpug.com.
Here's your weekly dose of nom.
Bulla Gastrobar Coral Gables Offers Prix-Fixe Lunch
World's First Evolving Cocktail System to Launch at Zuma Miami
Sizzling Summer Saturdays at Zest
City Tap House Opens in West Palm Beach
Grand Opening of Le Macaron in Dolphin Mall
Vegan Dinner with Pamela Wasabi at Pinch Kitchen
Monthly Wine Tasting at Ortanique
"Shell-ebrate" Migonette's Wine Spectator Win
The Local Launches New Summer Cocktail Menu
Vagabond Kitchen and Bar Now Open
Bulla Gastrobar Coral Gables Offers Prix-Fixe Lunch
To beat mid-day cravings, Bulla Gastrobar invites guests to enjoy a new lunch experience at the buzzing spot in Coral Gables. The restaurant offers prix-fixe lunch menus available seven days a week. Guests are invited to indulge in signature items like the Huevos 'Bulla', Arroz a la Cubana and Tortilla Española! Prix-fixe lunch menu options include a two-course menu for $19 and a three-course menu with dessert for $23.
FIRST COURSE
Garbanzo Frito
Gazpacho Andaluz
Ensalada de Espincas
Tortilla Española
Huevos 'Bulla'
SECOND COURSE
Merluza en Adobo
Fútbol Club
Brioche de Vegetales
Arroz a la Cubana
'Bulla' Burger
DESSERT
Flan de Coco
Torrija
World's First Evolving Cocktail System to Launch at Zuma Miami
Ron Zacapa, the most exquisite tasting rum in the world, and the elegant and sophisticated Zuma restaurants today announced an exclusive partnership which will see the world's first 'evolving cocktail system', the 'Zuma Zacapa Live Solera', installed across nine Zuma restaurants worldwide from September 2016.
The 'Zuma Zacapa Live Solera' is a custom-designed cocktail installation; replicating Zacapa's famed 'Sistema Solera' slow-aging process, where Zacapa rum ages in a series of hand-selected, pre-used American Oak barrels. In these bespoke installations, the Zacapa Rum will slowly filter from barrel to barrel, maturing and infusing with meticulously selected flavors which have been used to season the casks.
Initially featuring in nine of Zuma's international restaurants, each installation will deliver a bespoke cocktail designed to appeal to local palates and to perfectly complement Zuma's contemporary Japanese cuisine.
Iconic flavors inspired by the restaurants' locations, such as rhubarb in London and sesame oil in Hong Kong, have been chosen to flavor the barrels. The rum ages for at least six weeks inside the inverted cask system infusing with these local flavors to produce a unique cocktail.
The 'Zuma Zacapa Live Solera' system will officially launch in Zuma Miami on 26th September 2016 and will feature in Zuma London, Hong Kong, Dubai and New York restaurants from week commencing the3rd October 2016 and Zuma Bangkok, Rome, Istanbul and Abu Dhabi restaurants from week commencing the 17th October 2016.
Zuma Restaurants and Zacapa also partnered with Fluid Movement, pioneers of molecular mixology and modernist bartending, to craft the bespoke 'Zuma Zacapa Live Soleras'.
Sizzling Summer Saturdays at Zest
The flavors, scents and sounds of summer come alive Saturday nights in Downtown Miami at Zest Restaurant. Enjoy a Complimentary Award-Winning Mojito with your choice of the following, all for just $29.00:
CARIBBEAN CLAMBAKE BOWL
With Lobster, Scallops, Clams, Shrimp, Local Fish, Corn on the Cob in Red Stripe Beer Scotch Bonnet Broth
OR
CERTIFIED ANGUS BEEF 16oz BONE-IN RIB-EYE STEAK
With Loaded Baked Potato, Charred Brussel Sprouts & Smoked Ancho Chili Butter
Zest is located at 200 South Biscayne Boulevard in the Southeast Financial Center Plaza. Call 305-374-9378 for more information.
City Tap House to Open in West Palm Beach
On August 3, popular Northeastern American gastro-pub, City Tap®, will open in South Florida at West Palm Beach's premier downtown dining and entertainment destination, CityPlace. While craft beer is at the heart of the concept, it's certainly not the only focus. Executive Chef Brian Stevenson presents a refined American-regional cuisine featuring artisanal brick oven pizzas and flatbreads, mussels four ways, plenty of vegetarian options, and composed dishes from lemon-herb chicken to crispy Florida red snapper.
City Tap® has truly updated the gastropub experience. Food is prepared with integrity and intention, elevating the individual characteristics of each ingredient. Paired with a vast selection of draft, cask, and bottled craft brews from local, regional and specialty breweries, dining at City Tap® is part of an experience that is uniquely American.
Signature menu items from Chef Stevenson include:
–Ten Spice Wings | house blue dressing, crisp vegetables $13
–Corn & Crab Hushpuppies | citrus remoulade, honey-thyme butter $13
–Avocado & Grapefruit Salad | young arugula, avocado, grapefruit, sweet almonds, feta, ruby red honey vinaigrette $12
–Mussels Panang | spicy coconut broth, peanuts, cilantro $12
–City Tap Burger | black angus ground beef, Vermont cheddar, pickled red onions, secret sauce, hand cut fries $15
–Sweet Corn Pizza| raclette, oven roasted tomatoes, pickled jalapeños, cilantro pesto $15
–Duck Rice Hot Pot | crispy duck confit, English peas, carrots,
sesame, white soy, poached egg $21 (vegetarian $16)
–Grilled Bronzino | Tuscan three-bean salad, calamari and smoked mussel escabeche, grilled lemon $27
–Veal Papardelle Pasta | veal & smoky bacon ragu, broccolini, parmesan $24
City Tap® will serve lunch and dinner seven days a week from 11 a.m. to 11 p.m., and brunch with an unlimited Champagne and Bloody Mary Bar every Saturday and Sunday.
Grand Opening of Le Macaron Dolphin Mall
Owner Alexia Sina invites the greater Miami community to join Le Macaron Dolphin Mall for a Macaron and Champagne Dégustation (that's French for "tasting!") today from 5 p.m. – 10 p.m.
Guests are in for a luxurious cultural experience in a quaint cafe setting, as they pamper their taste buds with more than 20 flavors of the classic French macaron. Using the finest ingredients, these bite-sized treats are prepared with ground almond, meringue and various fillings, including chocolate ganache, rich cream, homemade fruit jams and more.
At around 80 calories each, these desserts pair well with a crisp glass of champagne for a light and elegant snack. Pop by and say, "bonjour!" as we open our doors to dessert lovers at one of the city's premier shopping destinations.  For more information on Le Macaron Dolphin Mall, visit lemacaron-us.com or call (786) 282-2525.
Vegan Dinner with Pamela Wasabi at Pinch Kitchen
Pinch Kitchen Chefs, John Gallo and Rene Reyes, have announced a collaboration dinner with vegan chef, Pamela Wasabi. The culinary collaboration will include a 5-course vegan, plant based dinner.
Both Chefs John Gallo and Rene Reyes look forward to doing something a little different behind the kitchen at Pinch as they are not recognized for vegan dishes, but do offer a variety of vegetarian dishes. Pamela Wasabi is recognized as an industry leading plant based chef with a large following of fans.
The vegan dinner will be held on July 26th, 2016 from 7 p.m. to 9:30 p.m. at Pinch Kitchen. Guests attending the plant based, vegan dinner will be welcomed with an amuse-bouche, followed by a 5-course dinner.
Tickets for collaboration, vegan dinner with Pamela Wasabi are $80 inclusive of tax, gratuity, and fees. Tickets may be purchased by visiting Eventbrite. For questions regarding the dinner, please email food and beverage manager, Alex Coello, at alex@pinchmiami.com or call 305.631.2018.
Monthly Wine Tasting at Ortanique
Mark your calendar! Every third Wednesday, come meet Ortanique on the Mile's wine representatives and learn about their wines during an intimate wine tasting. This month, the tasting will take place July 20 from 6 p.m. to 7:30 p.m.
You will also be tasting the best hors d'oeuvres in the gables. This is a great way to celebrate the middle of the week for just $20 per person. And if you stay for dinner, you receive 10% off your bill.
"Shell-ebrate" Mignonette's Wine Spectator Win
We are pleased to announce that Mignonette has been awarded the coveted Wine Spectator Restaurant Award of Excellence for 2016. We pride ourselves on serving quality cuisine as well as offering a top-notch wine list. Since opening in 2014, our wine list has matured (like a fine wine). While the list leans toward the West Coast; it features a variety of international wines that span the globe.
To celebrate, Mignonette will offer five select wines by the glass for $7 plus these wines will be buy-one-get-one free all day long starting on Tuesday, July 19th when the renowned Wine Spectator Magazine hits newsstands.
"Giddy like a school girl" is how General Manager Matt Dinkel describes himself while holding the Wine Spectator certificate. "I'm proud to have grown the program to what it is today." Just after Mignonette turned one year old, Dinkel joined the team and took charge of the wine program. He tasted with reps and distributors daily, not to simply add bottles to the list but to enhance it overall.  Dinkel introduced the Inquisitive Palate List, a place for 'funkier' wines.
Matt has selected five of his favorite bottles to pour on Tuesday. The Camino Txakolina is slightly effervescent and one of the best wines to drink with oysters. "I was determined to get on the list right from my first day" Dinkel says. Naucratis Verdehlo from Scholium Project, Matt's favorite wine maker, he describes as puzzling, "it makes you think about the craft of making wine." Because no meal is complete without rosé, Lucien Sancerre Rosé is easy drinking and makes everything right in the world. August Kesseler Pinot Noir from Pfalz, Germany "is hands down the best red wine from Germany I've ever tasted" and pairs well with lobster, whether it is in a roll or atop a deviled egg. Finally, J.L. Chave's Mon Coeur from Côtes-du-Rhône comes from one of the best wine making families in France and speaks to how well wine works with food. All five of these wines will be offered by the glass at $7 all day and your second glass will be on Mignonette's tab. See you on Tuesday, July 19th!
The Local Launches New Summer Cocktail Menu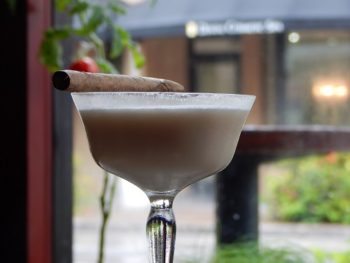 The Local Craft Food & Drink's gifted booze-slinger Will Thompson is launching a sizzling new summer menu of refreshing craft cocktails created to beat the heat at the Coral Gables' neighborhood haunt known for its refined, South Floridian take on housemade Southern cuisine from revered Chef/Owner Phil Bryant, as well as its exquisite collection of microbrews and ­­top-notch mixology program.
Collaborating with protégé Mikey Albuerne, the duo, taking cues from bar and floor staff too, devised the menu to be fun, tasty and ridiculously refreshing to help battle Miami's relentless summer heat and humidity. Beginning by making all they can in-house utilizing the season's best local fruit, herbs and spices for their shrubs, infusions, bitters and tonics, they combine their clever concoctions with select spirits and perfected techniques for expertly crafted, well-balanced and ridiculously tasty libations.
Served-up by the always vibrant and deftly talented Thompson and his able bar crew, the cocktails demonstrate an undeniable Miami flare with subtle New York City sophistication. Priced at $13 each, the nine new drinks range from fresh and fruity to sublime and spirit-forward, with creative twists on classics and unique surprises, including Back That R'ass Up, Thompson's twist on a pisco sour with a refreshing raspberry basil reduction, backed by Gra'it and Fernet Branca with whipped egg whites; Watch the Crown – Crown Royal Apple Whiskey, Albuerne's spiced guava made with cinnamon, clove, nutmeg, chartreuse and black pepper, fresh pineapple and lime juices, and passion fruit bitters, topped with sparkling water and served in a ceramic brown barrel; Sunshine State of Mind – Montelobos Mezcal, spiced peppercorn botanical mango reduction, green chartreuse and a hint of mint; the simply delicious Fade to Black Barrel, which Thompson calls his, "in the biz Old Fashion," with Jameson Black Barrel, Angostura Bitters and sage; and other great cocktails.
The brunch cocktail menu is also getting a summer makeover slated to grace the menu later this month.
Vagabond Kitchen and Bar Now Open
With a new name comes a new chef and a new menu. Chef Roberto Dubois will bring more than 10 years of experience in fine dining restaurants to Vagabond Kitchen and Bar and incorporate it into the new menu, which soft opened on July 7. The grand opening will take place later this summer.
This new menu has a variety of different style dishes to choose from at fair price points. Whether you are in the mood for small plates and shares, something from the garden, plates or large plates you can find it all at Vagabond Kitchen and Bar.
Begin your experience with one of the small plates and share options, a delicious Tuna Pizza with fresh tuna, jalapeno, aioli, tomato and onion, or treat yourself to one of Vagabond Kitchen and Bar's raw bar options, Ponzu Oysters with ponzu, yuzu and ikura. Enjoy dishes from the garden such as a Cauliflower Steak with whipped feta, chives, nuts and crispy garlic chips or opt for the Cucumber Gazpacho with tomato sorbet, olive oil, almond powder and mint. When it comes to plates, your options are never limited.
Have your choice of a seafood dish such as the King Salmon, or main dish such as Steak Frites or Cheese Ravioli with parmegiano, black truffle cream and shaved black truffle. If you're visiting the Vagabond Kitchen and Bar for a family affair, well, they have you covered. Choose between mouth-watering dishes like the 36oz Bone-In Rib eye, Whole Red Snapper or the Whole Rotisserie Chicken.
If you thought the new menu stopped there, you are in for a real treat – this new menu also comes with a bar menu, where there are many delicious options to choose from. The bar menu includes Salmon Gravlax, Pork Belly Buns and Octopus Pinxto, just to name a few.
Enjoy this tasty food while sipping on a delicious cocktail, or a few. Cool off this summer with their Vagabond Club a gin and apple based cocktail made with fresh cucumber juice. The Floradora cocktail is a staple to beat the Miami heat, this vodka based cocktail has hibiscus tea, ginger, lemon and mint. All cocktails are moderately priced at $12.
Vagabond Restaurant is located at 7301 Biscayne Boulevard, Miami, FL 33138. Dinner hours include Tues-Thurs 6:00pm till Midnight, Friday and Saturdays 5:00pm till 2:00 am and Sundays 6:00pm till Midnight. Brunch will be served on Sundays from 11:00am – 4:00pm which includes a $29 buffet & $18 unlimited mimosas. Learn more about Vagabond Restaurant at Vagabondrestaurant.com or call (786) 409 – 5635. Email reservations@vagabondrestaurant.com to make a reservation.