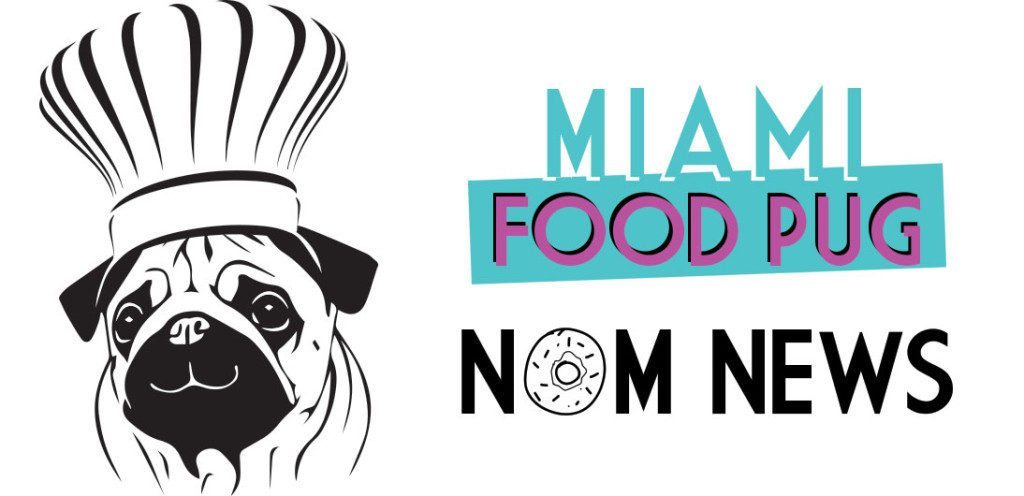 July 22, 2016
Each Friday, we compile South Florida food-related news and events that we couldn't fit on the site earlier in the week, as well as other local news that piques our interest. Want to be included in next week's roundup? Shoot us an email at bark@miamifoodpug.com.
Here's your weekly dose of nom.
Tanuki to Open on South Beach
Kona Grill Rolls Out Limited-Time Summer Menu
National Scotch Day at Dolce Italian
River Yacht Club's New In-Residence Chef
Backyard BBQ at Ms. Cheezious
Miami Smokers Pops Into Dolores But You Can Call Me Lolita
New Date for Pinch Kitchen's Vegan Dinner
B Bar Tapas & Grill Opens in North Miami Beach
Peruvian Independence Day at Pisco y Nazca
Overtown Music and Arts Festival: A Feast for Foodies
Industry Night Launches at The Continental
National Oyster Day at Midtown Oyster Bar
STK Miami's Second Location Now Accepting Reservations
Bodega Debuts New Boozy Paletas
Tanuki to Open on South Beach
Tanuki, a brand known internationally for Pan-Asian cuisine with more than sixty locations worldwide, is introducing an upscale version with its U.S. debut in Miami Beach. Set to open August 2016, on South Beach's bustling Alton Road at the corner of 11th Street, Tanuki will offer high-quality Asian fare based on traditional Japanese recipes and authentic flavors. The concept was inspired by the mythical, Japanese talisman of good fortune.
Executive Chef Nicolas Mazier, formerly of Nobu Miami, will bring more than a decade of experience to the helm of Tanuki's kitchen when creating the extensive menu, spanning faithful renditions of Imperial favorites. Tanuki's menu will feature 150 items including classics such as Sushi, Sashimi, Specialty Rolls, Dim Sum and Signature Entrees including Tanuki's take on Peking Duck.
Tanuki's cocktail menu, created by Thomas Latoson, will highlight Asian ingredients with traditional libations. The menu will feature a modern rendition of traditional tea service. Also, Tanuki will be offering a unique shisha experience by Meduse that will be available nightly.
Tanuki will be located at 1080 Alton Rd, Miami Beach, FL 33139 and will be open daily for lunch, dinner and late night, from 11am-2am. Small plates range from $7 to $14 and large plates average between $12 to $24. For more information, call (305) 615-1055.
Kona Grill Rolls Out Limited-Time Summer Menu
With summer in full swing, Kona Grill has a fresh slate of new temptations to offer. The popular American grill and sushi bar is rolling out its third limited-time seasonal menu of the year from now to Sunday, September 4, 2016. Doral denizens and Dolphin Mall shoppers alike will be delighted by the six new dishes that Kona Grill has to offer, each encompassing the global and unique flavors that this sophisticated spot is known for.
Kona Grill's appetizer selections will receive an added boost with the addition of the Grilled Chicken & Wild Mushroom Flatbread ($12.75) –- roasted garlic cream sauce, arugula, mozzarella, sun-dried tomatoes, parmesan, and basil – and a summer-appropriate Caprese Salad ($10.50) with heirloom tomato, fresh mozzarella cheese, basil, balsamic reduction, and olive oil. Famous for their award-winning sushi program, the restaurant's Tuna Mango Roll ($11.50) – a sweet and spicy mix of tuna, togarashi, mango, macadamia nuts, avocado, rose nectar cream cheese, habanero sauce, and cilantro – is sure to be a seasonal menu favorite.
Two enticing entrées make great use of seasonal ingredients and bold flavors. The Mauna Kea Burger ($13.50) consists of kobe, brisket and beef stuffed with pepper jack cheese, bacon and jalapeños, topped with even more pepper jack cheese and bacon, as well as onion strings, lettuce, and tomato, accompanied by homemade pickles and fries. On the other end of the spectrum, guests can enjoy a Lemongrass Crusted Swordfish ($23.75) served with white rice, seasonal vegetables, and coconut curry sauce
Looking for a lovely finish? Kona Grill's rich Salted Caramel Crème Brulee ($7.75) topped with fresh whipped cream and homemade caramel popcorn will please the palate.
Summer is the season for refreshing libations. Put the shopping bags down and cool off with two seasonal cocktails; the Sun Kissed – 1800 Coconut Tequila, Grand Marnier, coconut water, Monin agave nectar, and pineapple, served with a coconut rim – and the Posh – Skyy Georgia Peach Vodka, Cruzan coconut rum, cranberry, and lemon, garnished with pineapple. Both drinks are ideal for sipping in Kona Grill's lounge or on the outdoor patio.
Kona Grill, located at 11401 NW 12th Street, #R104 in Dolphin Mall, is open Mondays to Thursdays from 11AM – 11PM, Fridays and Saturdays from 11AM – 1AM, and Sundays from 11AM – 10PM for lunch and dinner. Dolphin Mall features an abundance of free parking and a valet service directly in front of Kona Grill. Reservations can be made at www.opentable.com. Telephone: (305) 515-2633; www.konagrill.com/locations/miami-fl.
National Scotch Day at Dolce Italian
On Wednesday, July 27th, LDV Hospitality's Dolce Italian, located within The Gale South Beach, invites guests to celebrate National Scotch Day with a four-course dinner pairing. At 8 p.m., guests will kick off the night with a welcome Glenlivet cocktail, hand-crafted by The Regent Cocktail Club Bartenders, followed by a four-course meal paired with unique aged scotches that are featured in the Glenlivet brand portfolio.
The exclusive LDV Experience allows guests to soak in the sophisticated ambiance of Dolce Italian and enjoy a specialty four-course sit down dinner prepared by Executive Chef Paolo Dorigato, alongside the perfectly chosen scotch pairing by Glenlivet's Brand Ambassador Robert Ferrara.  During each course guests will receive a briefing by Ferrara on each scotch pairing. The meal will include signature dishes such as Glenlivet Marinated Scottish Salmon, Corn Ravioli, Double cut roasted "Sakura" pork chop, and a sweet Butterscotch Budino with salted caramel to end the night.
Tickets are priced at $85 per person. To reserve their space, guests are encouraged to purchase their tickets at https://mixstir.com/events/LDV- Experience-Scotch-Day-35.
River Yacht Club's New In-Residence Chef
River Yacht Club (RYC), the Miami River's newest waterfront venue featuring a fine dining restaurant, a stunning outdoor garden & lounge, marina and the first-ever Van Dutch Lounge, is proud to appoint Chef Alex Chang to helm the kitchen this summer as part of its in-residence rotating chef program. Chef Chang will join River Yacht Club's impressive roster of preceding seasonal chefs including Michael Lewis and Christopher Rendell.
To elevate an innovative and creative approach to the restaurant's epicurean profile, River Yacht Club's culinary ideology revolves around its seasonally driven menus. Chef Chang brings with him a background in globally influenced cuisine with a focus on Mexican and Chinese gastronomy. Chef Chang's latest accolades include a Star Chef's 2016 Raising Star nod, as well as stints at Animal in LA, Pujol and Quintonil in Mexico City, Palarad Supper Club in LA, Les Creations de Narisawa in Tokyo and Vagabond in Miami.
Summer menu highlights include Thai Style Ribeye Carpaccio (served with crispy shallot, key lime vinaigrette and herbs); Half Roasted Peruvian Chicken (served with aji verde, paprika, sweet corn); Chilled Tomatillo Gazpacho (served with mango, cilantro and cancha) and Roasted Yellowtail Snapper (served with green papaya, chermoula, shishito peppers), among others.
Featuring a Crudo Kitchen, Grill and a Pastry Lab, the menu items boast local fresh ingredients served family-style in a tableside presentation.  Synergetic to its natural environment, the cuisine leans heavily on the fruits of the sea and will be complemented by signature sides. A like-minded beverage program supports the effort to celebrate an ingredient-driven agenda that will work in harmony with the menu to create a memorable culinary experience.  The restaurant at River Yacht Club is open to the public, however, there is a membership component. Members are granted preferred reservations and docking privileges plus access to club events.
Backyard BBQ at Ms. Cheezious
Cue Nelly because "It's gettin' hot in herre…" (And we don't just mean the temperature)
On Sunday, July 24th, 2016, Miami Heat player Justise Winslow will co-host a "Backyard BBQ" with the cheeziest of them all … Ms. Cheezious! Starting at 4 p.m., the Ms. Cheezious-loving NBA star will be on-site at the MiMo brick-and-mortar restaurant to greet fans and partake in all the finger-licking BBQ – think melt-in-your-mouth brisket, fall-off-the-bone ribs, juicy chicken, and more deliciously-grilled bites. For those craving the usual cheezy goodness, Ms. Cheezious' regular menu – ooey gooey grilled cheese sandwiches, Creamy Gouda Mac 'N Cheese, an assortment of fries, and more – will be available, as well as PBR tall boys, specially priced at just $3.
Like any good "Backyard BBQ," there will be live music featuring throwback soul, funk, and hip-hop by DJ Kumi and a special performance by "The Reverend's" wife. And for those with a competitive edge, there will be patio-friendly games like corn hole, JENGA, and Cards Against Humanity. So gather up the crew, and come spend a Sunday Funday afternoon with your favorite food-truck-turned-restaurant and Miami Heat small forward/shooting guard!
Miami Smokers Pops Into Dolores But You Can Call Me Lolita
Fulfill all your croqueta and smoked meat dreams this summer because Miami Smokers Express is popping into Dolores But You Can Call Me Lolita's patio area. Owners Carlos Galan and JC Chamizo, are looking forward to what the pop up smoke shop will bring to their international fusion cuisine. Together, they are creating a unique tapas experience making the collaboration a destination for all to enjoy have bites and libations at their trendy patio.
Guests will be able to enjoy dishes from both Dolores But You Can Call Me Lolita and the pop up while dining in their downstairs patio area. You will be able to revel in the alluring ambiance of this Brickell favorite, while sipping on half off happy hour specials from sangria to a martini. The Passion Group's famous serrano ham croquetas are the perfect start to any meal before moving on to the new El Cubano Smokehouse sandwich made with sweet ham, lechon, mustard, pickles, swiss cheese and spicy mayo.
What's a collaboration without a new dish? The two fan favorite gastronomies created a croqueta made with Miami Smokers bacon and Dolores But You Can Call my Lolita's Bechamel sauce and served with a guava gastrique from the collaboration tapas menu, which is sure to have guests tastebuds swooning.
Dolores But You Can Call Me Lolita is located at 1000 S Miami Ave, Miami, FL 33130. Hours of operation include 11:30 am to 12:00 am everyday. Miami Smokers will be taking over Sushi Maki's old location. Learn more about Dolores But You Can Call Me Lolita at doloreslolita.com or call 305 403-3103.
New Date for Pinch Kitchen's Vegan Dinner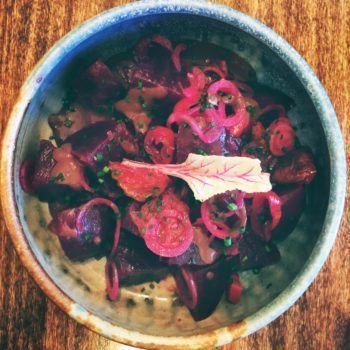 Pinch Kitchen Chefs, John Gallo and Rene Reyes, have announced a collaboration dinner with vegan chef, Pamela Wasabi. The culinary collaboration will include a 5-course vegan dinner.
Originally scheduled for July 26th, the vegan dinner will now be held on August 2nd, 2016 from 7 p.m. to 9:30 p.m. at Pinch Kitchen. Guests attending the plant based, vegan dinner will be welcomed with an amuse-bouche, followed by a 5-course dinner.
Both Chefs John Gallo and Rene Reyes look forward to doing something a little different behind the kitchen at Pinch as they are not recognized for vegan dishes, but do offer a variety of vegetarian dishes. Pamela Wasabi is recognized as an industry leading plant based chef with a large following of fans.
Tickets for collaboration, vegan dinner with Pamela Wasabi are $80 inclusive of tax, gratuity, and fees. Tickets may be purchased by visiting Eventbrite.
For questions regarding the dinner, please email food and beverage manager, Alex Coello, at alex@pinchmiami.com or call 305.631.2018.
B Bar Tapas & Grill Opens in North Miami Beach
B Bar Tapas & Grill, a tapas style restaurant and bar, opened its doors last month in North Miami Beach, offering a diverse menu with exquisite culinary creations and energetic atmosphere. The restaurant has quickly gained a following for restaurant goers looking for a fun, welcoming dining experience, featuring live music and interactive entertainment.
Located just minutes away from the luxe shopping at Aventura Mall and neighboring Sunny Isles residences, B Bar Tapas & Grill is conveniently positioned for patrons looking for great food and service in the area. B Bar Tapas & Grill truly optimizes the concept of fusion, from its unique menu options, including grilled octopus in a truffle sauce, authentic skewered chicken tikka masala and the parrillada platter to its modern approach to an interactive dining experience and entertainment. Bringing more than 25 years of culinary expertise to the table, executive chef Guily Booth delivers elegantly crafted selections designed to excite the palette, featuring small plates inspired by Mediterranean, Asian and South American cuisine.
The restaurant features Taco Tuesday deals, Thursday night drink specials for the ladies, including $50 veuve clicquot bottles as well as Latin night on Saturday, featuring live music and dancing. B Bar Tapas & Grill will soon offer brunch on Saturday and Sunday, where guests can enjoy live entertainment and a robust prix fixe menu. Additionally, B Bar Tapas & Grill hosts daily happy hour specials from 5:00 p.m. to 8:00 p.m., offering generous discounts on tapas dishes and cocktails, including a late night happy hour Thursday through Saturday from 11:00 p.m. to 3:00 a.m., appealing to patrons looking for an exciting evening.
For more information about the restaurant, please visit www.bbartapas.com or call (786) 657-2275.
Peruvian Independence Day at Pisco y Nazca
Pisco y Nazca invites guests to immerse themselves in the lively and vibrant culture of Peru to celebrate Peruvian Independence Day (known as Fiestas Patrias). On Thursday, July 28, Pisco y Nazca will transform its space into a party with live entertainment by Peruvian-American singer Tony Succar, Peruvian street festival food and authentic drinks. Festive menu highlights include Anticucho de Pollo, Ceviche tasting spoons and Causa de Pollo as well as two signature cocktails Nazca Mule and Nena's Chilcano.
The event takes place from 7 p.m. to midnight. Guests have the option to purchase all-inclusive tickets beforehand for $40 per person or at the door the day of the festival for $50 per person. Tickets include entry for the concert, featured menu items and two cocktails per person. Join Pisco y Nazca for a night filled with Peruvian passion and culture!
Overtown Music and Arts Festival: A Feast for Foodies
Headliner Market Group (HMG), City of Miami Commission Chairman Keon Hardemon, and the Southeast Overtown / Park West Community Redevelopment Agency (CRA) proudly announce the return of the Overtown Music & Arts Festival (OMAF).
The annual street festival will take place Saturday, July 23, 2016, from 11:00 a.m. to 7:00 p.m. in the heart Overtown's Business District on NW 3rd Avenue between 9th & 11th streets and is free to the general public. OMAF has once again selected Grammy nominated talent to grace the festival's main stage.
The entertainment lineup features an eclectic mix of musical styles that includes R&B neosoul singer Eric Benet, British singer and songwriter Estelle, R&B songstress Kelly Price, Grammy-nominated singer-songwriter Ameriie, and R&B artists Carl Thomas, Jeremih, Jon B along with Tito Puente, Jr. (son of the legendary Mambo King Tito Puente) bringing Latin Jazz and Afro-Caribbean rhythms.
Festivalgoers can also visit local Overtown businesses and vendors who will be on hand showcasing artwork, ethnic cuisine, food trucks, unique crafts, jewelry, clothing, and more. Among the food vendors at the event:
House of Wings
Currently rated #1 wings in Miami on Yelp, House of Wings has over 60 flavors of wings. With that much variety, how can you go wrong?
Jackson Soul Food
For this spot, food isn't just food. Jackson Soul Food has been providing comfort and community with it's classic menu items reminiscent of momma's home cooking.
World Famous House of Mac
Chef Teach's House of Mac whips up irresistible dishes such as pineapple coconut rice, chicken cordon bleu, and even red velvet waffles. But, if it's your first time there, the signature creamy Mac and Cheese should be a no brainer for your first choice!
La Nostra Pizza
If you're brave enough, every pizza can be a personal pizza. Order a pie–it's so good you won't even feel guilty.
Olga's Caribbean Delights
A gourmet Haitian food spot who's goal is to make "yummy in your tummy" Caribbean meals. With a motto like that, be sure to try their seasoned sauté, stewed, or deep fried options.
For more information about The Overtown Music & Arts Festival, please visit www.overtownmusicandartsfestival.com.
Industry Night Launches at The Continental
It's (arguably) Miami's most wonderful time of the year – traffic is quieter, the ocean is warmer and Miami restaurants line up to offer up fabulous 3-course dinners at a discount. The Continental is taking the local appreciation one step further by offering Industry Night to all hospitality professionals. Kicking off on August 1, guests are invited to come by Stephen Starr's retro-chic diner in South Beach Mondaynights for a bi-weekly industry appreciation party featuring discounted food and drink with the flash of a clock-out ticket or business card. The menu runs parallel to The Continental's globally inspired Miami Spice menus.
The first Industry Night's theme is Mexican Spice, which will feature Mexican food and drink specials such as:
– $3 Coronas,
– $5 Frozen Guava Margaritas,
– $5 Patron XO Martinis
– $6 Mexican Mules
Visit continentalmiami.com for more information.
National Oyster Day at Midtown Oyster Bar
Midtown Oyster Bar, located in the bustling Midtown Miami restaurant alley (3301 NE 1st Ave), is celebrating National Oyster Day by setting up a self-service oyster bar from 5 to 7pm on Friday August 5th for a $25 all-you-can-eat oyster bonanza! And in partnership with Wynwood Brewing Company, Midtown Oyster Bar will also be offering $2 pints of the signature La Rubia. Guests must have pre-purchased tickets for this event.
For tickets, visit the official Eventbrite page: https://www.eventbrite.com/e/midtown-oysterfest-tickets-26685775874. In addition, guests can enjoy individual oysters at $1 piece ALL DAY on Friday August 5th (no ticket required).
STK Miami's Second Location Now Accepting Reservations
The ONE Group's highly anticipated STK Miami, opening soon in the heart of Downtown Miami at the ME Miami hotel, is now accepting reservations for the ultimate dining experience. STK Miami is conveniently located steps away from Miami's cultural hotspots such as the Perez Art Museum Miami, the Adrienne Arsht Center, the highly anticipated Patricia and Phillip Frost Museum of Science, and the American Airlines Arena, home to the Miami Heat NBA team, making it the perfect place to go before or after concerts and games.
A unique addition to the cosmopolitan area, STK Miami sets itself apart from its Miami Beach sister location, offering lunch service and outdoor seating. The ONE Group has again partnered with innovation and design studio ICRAVE to provide a fresh interpretation of its famed STK brand to this new location at ME Miami. STK Miami will blur the lines between gourmet dining and a social night out with a refreshed, yet edgy appearance to attract a new generation of fine diners.
The luxurious steakhouse's audience will include a blend of loyal gourmet enthusiasts along with a new wave of artful Miami natives to bring an exciting atmosphere to the Downtown location.
To make a future reservation, diners can call 305-722-7888. For more information, visit The ONE Group.
Bodega Debuts New Boozy Paletas
All summer long, Bodega Taqueria y Tequila invites guests to cool off at the hottest spot in Miami Beach with their new "Boozy Paletas." Part popsicle treat, part alcohol infused slushy, these delectable frozen concoctions feature unique flavors that change daily. Ranging from Blueberry Basil Lemonade to Coconut Mojito, they're sure to be the perfect complement to your favorite tacos. Make sure to get to Bodega early, the paletas are available on a first come, first served basis!