August 26, 2016
Each Friday, we compile South Florida food-related news and events that we couldn't fit on the site earlier in the week, as well as other local news that piques our interest. Want to be included in next week's roundup? Shoot us an email at bark@miamifoodpug.com.
Here's your weekly dose of nom.
Verde Debuts Special Menu
Bar Primi Pops Up at The Dutch Miami
320 Gastrolounge to Open in Coral Gables
Glass and Vine Debuts Doggy Menu
The Setai Miami Beach Announces Launch of Specialty Brewed Coffee
Shooters Waterfront to Host Outdoor Concert
Via Emilia 9 Supports Italian Earthquake Relief
Vagabond Kitchen and Bar Launches New Brunch
Down N' Dirty Tacos Opens on Ocean Drive
Komodo Launches New Cocktail Menu
Salumeria 104/Midtown Oyster Bar Reignite Sunday Brunch
Verde Debuts Special Menu
Beginning today, Verde at Pérez Art Museum Miami (PAMM) is offering a special three-course prix-fixe menu to honor the new 'Basquiat: The Unknown Notebooks' exhibit created by American artist Jean-Michel Basquiat. Executive Chef Kaytlin Brakefield translates the artist's notebook-filled poetry fragments, wordplay and sketches with subjects of street life, themes of race, class and world history. In her translation, Chef Kaytlin creates a menu featuring bold dishes and references the artist's symbolic notebook, ethnicity and early career.
To start, guests can enjoy the Watermelon Carpaccio with muscadine grapes, feta, ver jus (also known as verjuice) and cilantro meant to represent the muted aspects of Basquiat's notebook. As the main entrée, guests will have the Black and White Pages, made from housemade fazzoletti, octopus and cacio e pepe with burgundy-toned octopus to accentuate the boldness of the black and white dish. The meal ends on a tropical, indulgent note with Coconut Tembleque with dark chocolate graffiti and gold leaf shaped like a three-pointed crown to reflect Basquiat's cultural and career background as a graffiti artist.
For more information, visit http://www.pamm.org/dining.
Bar Primi Pops Up at The Dutch Miami
Bar Primi, celebrity chef Andrew Carmellini's trendy New York pasta bar, is popping up all of September at The Dutch Miami. The W South Beach hotspot's Miami Spice offering for that month will consist of past and current dishes off of Bar Primi's acclaimed menu, bringing the New York restaurant's seasonal Italian fare to Miami Beach.
Bar Primi's September pop-up at The Dutch is an unprecedented event, with two of Carmellini's most celebrated outposts teaming up to add some New York flavor to the Miami Spice program. Located in Manhattan's Bowery neighborhood, Bar Primi is a corner pasta shop devoted to primi piatti, the pasta course. Using handed-down techniques and family recipes shared between Carmellini and chef/partner Sal Lamboglia, the Italian eatery has become known as the essential destination for traditionally prepared and cooked to order pasta.
Lamboglia and The Dutch's Chef de Cuisine Adonay Tafur, two extraordinary young chefs, are combining their talents to present a new twist on what guests can expect of Miami Spice in September. This unique pop-up will give foodies an additional and exciting new reason to participate in the popular summer promotion. Some of the selections include ricotta crostini, rigatoni alla norma, grilled branzino and warm bombolini.
The Dutch is located inside W South Beach, 2201 Collins Avenue, in Miami Beach, Florida, 33139. For more menu information or reservations, please call (305) 938-3111 or visit www.thedutchmiami.com.
320 Gastrolounge to Open in Coral Gables
320 Gastrolounge (http://320gastrolounge.com) will open as Coral Gables' newest dining hot spot on September 9th, 2016.  Featuring local live music, craft cocktails and entertainment, the new gastrolounge is located in the heart of Coral Gables in the Shops at Merrick Park. With its modern industrial design, outfitted with natural woods and exposed concrete tables, 320 Gastrolounge is primed to become the next local hot spot for both area residents and international destination travelers visiting Miami.
Introducing a Latin-Asian menu concept with live music and local connections at every touchpoint, 320 is "From Miami, For Miami," and will offer visitors a menu with locally sourced ingredients, entertainment by Miami area musicians, and Miami-themed art throughout the venue.  Taking everything that restaurant visitors have come to love about the gastrolounge concept but personalized to the 305 area code, tables and booths at 320 will be named after influential individuals that reside in Miami including local sports notables Alonzo Mourning and Pat Riley, actor Danny Pino, philanthropist and founder of MBF Healthcare Partners, Mike Hernandez, and Micky Arison, Carnival Corporation, Chairman and CEO.
For more information on 320 Gastrolounge, visit http://320gastrolounge.com.
Glass and Vine Debuts Doggy Menu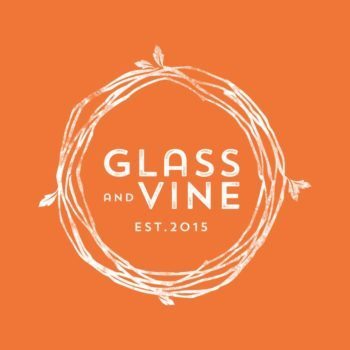 Glass & Vine recently launched a Doggy Menu for canines to enjoy a meal with their owners in the heart of Peacock Park. Glass & Vine is working with Dishes for Dogs, which craft yummy treats for man's best friend in Wynwood. The restaurant is also making homemade doggy treats daily with trims, thus reducing waste and upcycling.
Among the new menu items are Rest & Digest Chicken with Rice; Basil Beef with Peas, Pears and Pearls; and Roasted Turkey and Sweet Potato. Call 305-200-5268 for more information.
The Setai Miami Beach Announces Launch of Specialty Brewed Coffee
The Setai, Miami Beach, in partnership with Miami based coffee brand Per'La Specialty Roasters, is proud to announce the launch of their exclusive "Setai House Blend." The Forbes Travel Guide Five Star hotel has introduced two specialty-grade blends of coffee. The "Setai House Blend" combines beans originating from Indonesia, Central, and South America and brings tasting notes of citrus, almond, and dark chocolate while the Cold Brew blend delivers tasting notes of caramel, grape, and chocolate by combining beans from Guatemala and Brazil which are then extracted for over 16 hours. The cold brew extraction methods differs from hot brewing in that it delivers a refreshing beverage with lower acidity and higher caffeine content by using room temperature water.
Per'La Specialty Roasters mission is to show the inherently beautiful flavor of coffee through meticulous sourcing and the roasting process.
The Setai Blend is now being served at all food and beverage outlets within the hotel including The Setai's Jaya restaurant and The Setai Bar. Several options are available for guests to enjoy as an espresso-based drink, drip/American, decaf and decaf espresso. They can also choose to enjoy their coffee over crushed ice for a cold-brewed drink on a hot Miami day.
Shooters Waterfront to Host Outdoor Concert
Shooters Waterfront will host a Rock the Dock Concert series at the popular waterfront restaurant on Sunday, September 4 from 3 p.m. to 10 p.m. The Labor Day celebration will include a lineup of musical delights as well as food and drink specials on the sparkling Intracoastal Waterway.
The event will take place on the waterfront lawn with live musical performances by 56 Ace and The Fusion Band. The party will span the venue's more than 4,000 square feet of breathtaking waterfront space, offering a prime location for guests to enjoy one last summertime celebration. For more information, call 954-566-2855.
Via Emilia 9 Supports Italian Earthquake Relief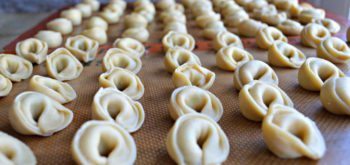 As native Italians, Chef Wendy Cacciatori and his partner Valentina from Via Emilia 9 on Miami Beach have a very strong emotional connection to their home country; Wendy served as a firefighter for years in Italy, and the two recently returned from a two week visit. They were deeply saddened to hear yesterday's news about the devastating earthquake and want to help in any way that they can.
Next Wednesday, August 31, Via Emilia 9 (1120 15th St, Miami Beach) will donate all the proceeds from dinner service (including tips) from 5 p.m. to 11 p.m. to support the Italian earthquake relief efforts. Call (786) 216-7150 for more information.
Vagabond Kitchen and Bar Launches New Brunch
Vagabond Kitchen and Bar has already made its way into a successful rebranding under their new chef Robert Dubois and made the eatery a go to spot for locals wanting a great meal and inviting ambiance. Wanting to enhance the Mimo brunch scene comes the launch of their new weekend brunch starting August 26th. No one can say no to a delicious and affordable brunch buffet, a la carte menu and bottomless mimosas.
Staying true to their neighborhood eatery vibe, Chef Dubois created a brunch that is nothing short of impressive. Guests can feast on a buffet with choices such as deviled eggs, an omelet station, roasted organic chicken, smoked salmon and brunch classics such as pancakes and potatoes hash for only $29 a person. Sunday brunch wouldn't be complete without mimosas right? Vagabond Kitchen and Bar gives guests the option to have bottomless mimosas and bellinis for only
$18 or per the glass for $9.
Want something special added to your brunch? Vagabond Kitchen and Bar's a la carte menu is just what your taste buds desire. With options ranging from cheese plates to cauliflower steak, you will never leave with an empty stomach. Indulge in signature selections; including Croque Monsieur, a honey glazed ham, truffle gouda, and béchamel dish. Guests can also enjoy the Vagabond Burger, made with a house blend of American cheese, caramelized onion, and a special house sauce. If you are more of a seafood lover, you can enjoy the delicious King Salmon or the Salmon Carpaccio.
Save room for dessert and indulge in their Bread Pudding made in house with orange, cognac and topped with vanilla ice cream. Guests can also try the Chocolate S'more Pie made with marshmallow, peanut butter, meringue and seasonal ice cream or the Key Lime pie with berries, meringue and seasonal ice cream.
Down N' Dirty Tacos Opens on Ocean Drive
From the creators of the internationally known brand Sugar Factory, Down N' Dirty Tacos and Tequila Bar is the company's newest concept with its first location on Miami Beach's bustling Ocean Drive. Serving the largest selection of frozen cocktails in South Beach, Down N' Dirty Tacos and Tequila Bar serves classic Mexican fare in an upbeat, causal setting. Down N' Dirty Tacos and Tequila Bar encourages guests to celebrate and unwind as its cuisine and libations takes them on a journey to Mexico.
Boasting a 2,500 square-foot indoor and outdoor space, Down N' Dirty Tacos and Tequila Bar projects an energetic, easy-going atmosphere through rustic Mexican-style furniture and Calaveras accents. The 100-seat indoor space is filled with colorful wooden booths, each displaying a unique, airbrushed design, and vibrant wall murals. Continuing the design onto the 50-seat outdoor patio, guests can choose to sit underneath the yellow umbrellas at one of the wooden tables surrounded by eclectic hand-painted chairs.
Regional Executive Chef Keith Levesque brings more than eight years of culinary experience to Down N' Dirty Tacos and Tequila Bar to provide guests with a contemporary American twist on Mexican cuisine to compliment the lively décor. Guests can choose from various Mexican favorites including the Nacho Platter layered tortilla chips with refried beans, Monterey jack cheese, cotija, pico de gallo, sour cream and guacamole; Southwest Skirt Steak Tacos grilled steak, cabbage, onions, cilantro and chipotle cream served on corn tortillas; and Grilled Gulf Shrimp Fajitas fajitas style vegetables, guacamole, pico de gallo, sour cream, refried beans and rice served with flour tortillas.
Down N' Dirty Tacos and Tequila Bar has a full-service bar offering an extensive cocktail menu including 40 different types of frozen drinks made from fresh ingredients daily. Popular frozen cocktails including the Cucumber Jalapeño Margarita, jalapeño infused tequila with fresh cucumber and Mango Picante Mojito, mango infused rum mixed with handmade mango picante glaze. For guests interested in enjoying the traditional Mexican spirit, Down N' Dirty Tacos and Tequila Bar also offers more than 30 types of tequila including Casamigos Blanco, Reposado and Añejo.
Down N' Dirty Tacos and Tequila Bar is located at 1144 Ocean Drive in South Beach at Hotel Victor. For more information please visit http://downanddirtytacos.com/ or call 305.535.3500.
Komodo Launches New Cocktail Menu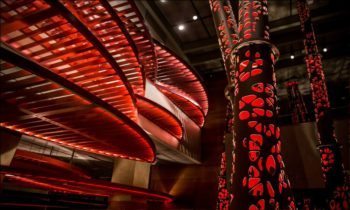 Komodo, Brickell's Pan-Asian restaurant, reveals its new cocktail menu with specialty refreshments. Set in a tropical garden-like oasis, the unforgettable Pan-Asian gem is the perfect place to mingle with friends, enjoy the outdoor garden and bar and sip on the uniquely crafted exceptional cocktails. New drinks featured are the Dragon Punch, Pineapple Express, Watermelon Basil Mojito, Matcha Tea, and the Komodo Old Pal.
All cocktails are priced at $17.  For more information on the menu and happy hour specials, please visit KomodoMiami.com or call 305.534.2211.
Dragon Punch
Grey goose vodka, Shochu, Dolin Blanc Vermouth, watermelon water, yuzu, lychee purée
Pineapple Express
Casamigos Blanco Tequila, pineapple, thai chili agave, mezcal mist
Watermelon Basil Mojito
Havana Club Rum, watermelon water, lime, basil, cucumber
Matcha Tea
Bombay Sapphire Gin, yuzu, honey, matcha green tea
Komodo Old Pal
Bulleit Bourbon, Campari, Carpano Antica Vermouth, orange juice, lime
Midtown Oyster Bar/Salumeria 104 Reignite Sunday Brunch
Salumeria 104 and Midtown Oyster Bar, both located in Midtown Miami (FL) are reigniting Sunday brunch in the area with delicious, thirst-quenching and just simply generous affairs, worthy of this notice for locals and visitors alike.
Salumeria 104, a favorite Italian go-to helmed by Chef Angelo Masarin and celebrated for its homemade pastas and cured meats, is offering free bottomless mimosas and bellinis on Sundays from 10:30am to 1pm with the purchase of a brunch item which includes house made pastries, breads, amazing Italian coffees and perfectly cooked egg dishes.
Meanwhile, Midtown Oyster Bar, known for the freshest oysters in town, is launching a Sunday brunch menu with crab cakes, smoked salmon or Maine lobster eggs benedict, waffles and more! It's the perfect destination for seafood aficionados looking for a Sunday brunch destination. The kicker is the bottomless mimosas and sparkling rose for $25. It starts this Sunday August 28th at 12pm until 4pm.