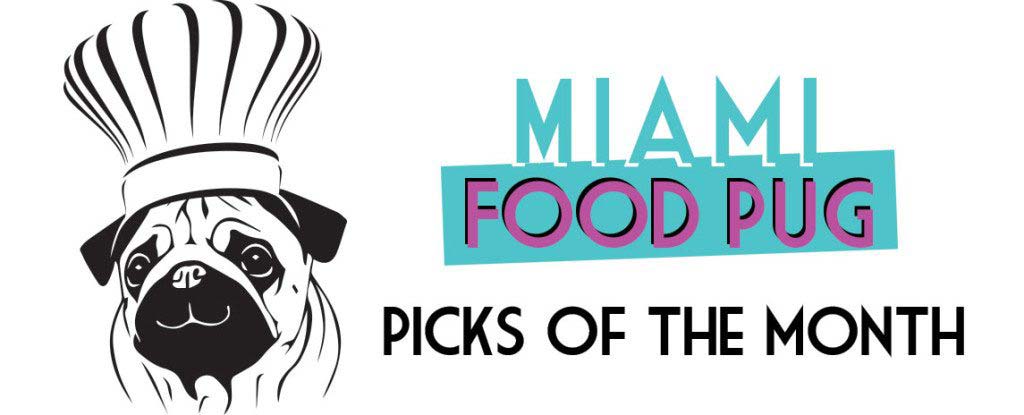 If you haven't noticed, we go out to eat a lot. It's sometimes hard to keep track of the best spots we've visited each month (and week and day). That's why we've decided to put together a monthly list of our top picks. You can expect restaurants both young and old on this list — we're always discovering new spots on our foodie adventures.
Here are our top picks for July 2016.
Pizza & Burger
We've already lavished a ton of praise on this Fontainebleau popup, so we'll keep this short. The casual concept by Michael Mina has taken over the chef's more upscale MM74 restaurant for the summer, and we hope it sticks around permanently. From the gigantic burgers and stacked salads to the delicious pizzas and decadent sweets, Pizza & Burger's menu is a new favorite of ours. Check out our review for all the recommendations.
Pinch Kitchen
The next time you're in the mood for an excellent brunch, make a reservation at Pinch. The MiMo/El Portal favorite already impressed us once for dinner, and brunch is just as good (if not better). Hearty plates like the egg in a basket and pork n' eggs pack are as generous in flavor as they are in size, and the blood orange mimosa offers a tasty twist on the brunch classic. Best of all, brunch is Saturday and Sunday here.
DADA
A few weeks back, we did a staycation in the Delray Beach/Boynton Beach area and came across DADA. The New American gem, which is located inside one of Delray's oldest historic homes, embraces the eponymous artistic movement. Its menu and atmosphere is eclectic, creative and refreshing; we'd love to see something this whimsical in Miami.
Start your meal with the Watermelon "Steak" Salad: brûléed watermelon, sheep feta, basil pesto oil, arugula basil salad and local arugula sprouts. We loved the crispiness of the watermelon as well as the creaminess of the feta — what a texture party. Also, pay attention to the specials. We opted for The Butcher's Special and it blew our minds: teres major steak with a coffee/brown sugar rub along with a mole sauce featuring hints of tabasco plus sugar snap peas with mushrooms.
We devoured all our food before we could take photos, so please enjoy these other images of their food (courtesy of the restaurant).
What restaurants did you like in July? Let us know in the comments.