September 16, 2016
Each Friday, we compile South Florida food-related news and events that we couldn't fit on the site earlier in the week, as well as other local news that piques our interest. Want to be included in next week's roundup? Shoot us an email at bark@miamifoodpug.com.
Here's your weekly dose of nom.
Fogo de Chão Debuts Fall Menu
National Cheeseburger Day at W Miami
320 Gastrolounge Opens in Coral Gables
Raw Republic Debuts 2nd Location
'Baby Got Bao Buns' at TALDE Miami Beach
Rocco's Tacos to Raise Funds for Breast Cancer Awareness Month
Nikki Beach Launches Rolled Ice Cream for Brunch
Doc B's Fresh Kitchen to Open on Miracle Mile
Playa Largo Resort and Spa Opens Its Doors
Build Your Own Temaki at Makoto
National Bourbon Month at Fontainebleau
'For the Love of Bourbon' at The Local Craft Food + Drink
Holler for a Dollar Breakfast at Mondrian South Beach
2 Floridians Recognized for James Beard Foundation Leadership Awards
Jaya Debuts New Table-Side Beer and Sake Cart
Canelo vs. Smith Watch Party at E11EVEN
Fogo de Chão Debuts Fall Menu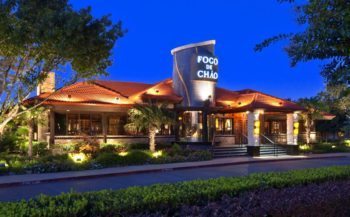 With the fall harvest upon us, leading Brazilian steakhouse Fogo de Chão today announced a new seasonal menu that features Market Table additions, unique craft cocktails and an updated wine list with expanded selections from South America.
The new offerings from Fogo de Chão highlight the rich traditions of centuries-old Brazilian culture and cuisine while integrating the flavors of the fall that complement the steakhouse's variety of fire-roasted meats, like the popular Brazilian picanha, tender lamb chops, and filet mignon. Additionally, Fogo de Chão has unveiled a new wine list that prominently features some of the best varietals from unique and emerging South American wineries and vineyards.
Fogo de Chão fall menu additions include:
Roasted Butternut Squash Salad – Butternut squash, a winter staple in Brazil, is roasted with cinnamon and honey and then tossed with cranberries and feta for a uniquely autumnal Market Table salad.
Pear & Endive Salad – Fresh, seasonal pears join julienned purple endive, crumbled bleu cheese and candied bacon with pear vinaigrette to round out this seasonally-inspired salad.
Butternut & Sweet Potato Soup – Creamy roasted butternut squash is blended with sweet potatoes and winter spices in a soup tailor-made to accompany any chilly fall evening.
Blackberry Azedo (Portuguese for "sour") – Fresh blackberries are muddled with mint and shaken with Hendrick's Gin, Crème de Cassis (black currant liqueur), and a house-made lime sour. 
Whisky Jam Sour – A fresh take on the classic whiskey sour, Fogo's version includes premium Monkey Shoulder Blended Scotch Whisky shaken with raspberry jam, orange bitters, and a house-made lemon sour.
A new wine list that features more than 55 South American labels – from Malbec vintages sourced from renowned Argentinian producers to rich Cabernet Sauvignons from the Chilean valleys – each hand-selected to perfectly complement the numerous Brazilian specialties only found at Fogo de Chão.   
National Cheeseburger Day at W Miami
Satisfy your appetite and celebrate National Cheeseburger Day at W Miami on Sunday, September 18. Mingle with some of Miami's favorite female chefs from 3 PM until sundown on the terrace of 15th & Vine while indulging in their most inventive cheeseburger creations, and enjoying beats by a local lady DJ. Sunshine Provisions will be providing the meat for the event. Participating chefs include Nicole Votano of DIRT; Adrianne Calvo of Chef Adrianne's Vineyard Restaurant and Wine Bar; Cindy Hutson of Zest; and Jessica Sanchez of Loba.
The event is $35 per person and includes four sliders of the guests choice (it is National Cheeseburger Day after all!), two sides from 15th & Vine, and one beer from a local Miami brewery. Soak in the downtown views, cocktails and burgers in hand, and keep it fun.
Tickets for the event may be purchased via Eventbrite HERE. For more event information, please email RSVP@workshopcollective.com
320 Gastrolounge Opens in Coral Gables
Poised to be the city's next great spot for clinking glasses during happy hour and indulging in sensation fusion fare, 320 Gastrolounge is celebrating its grand opening today (September 16) starting at 6:30 p.m.
Nestled within the Shops at Merrick Park, the new City Beautiful hot spot welcomes locals and visitors alike to kick back, listen to local live music and dive into exquisitely presented plates of Latin-Asian fusion cuisine. The space seats 180 guests and features a main dining area, an outdoor patio and a lounge area for late night cocktailing. A modern industrial affair, the lounge is outfitted with natural woods and exposed concrete tables, and features local connections at every touchpoint. With the motto "from Miami, for Miami," 320 Gastrolounge will also feature Miami-themed art throughout the venue along with entertainment by musicians local to the 305.
Guests can choose from savory starters like the Skirt Steak Croquettes served with a luscious black olive aioli and Vaca Frita Buns, featuring two sticky buns generously stuffed with shredded beef, sriracha, pickled cucumbers and charred scallions. Soups and salads consist of a steamy bowl of Charred Bok Choy soup topped with a poached egg and a Hearts of Romaine salad with skirt steak, local mixed berries, Reggiano shavings and a drizzle of guava vinaigrette. Mains include Braised Short Rib accompanied by a creamy side of buttered grits and the Rice Bowl brimming with grilled prawns, mussels, cilantro sauce, dark beer and rocoto pepper.
320 Gastrolounge also boasts a full-service bar offering an extensive menu of beer, wine and uniquely crafted drinks. Helming the cocktail program is Thomas Merolla of Traditional Cocktail Company, who's putting a farm fresh twist on classic and modern cocktails for the lounge. Signature drinks include the Merrick's Way, featuring shiso-infused kappa pisco shaken with watermelon, a touch of yuzu, egg white and house bitters along with a sparkling cocktails like the Pink Flamingo, made with raspberry-flavored Tanqueray gin and yuzu Japanese citrus topped with sparkling wine. Should guests opt for a more traditional tipple, the menu also boasts classic cocktails like the Moscow Mule, Old Fashioned and the Queens Park Swizzle. The happy hour is one of the best in Coral Gables, running Monday-Friday, 4-8pm.
320 Gastrolounge is located at 320 San Lorenzo Avenue, #315, in Coral Gables at the Village of Merrick Park.
Raw Republic Debuts 2nd Location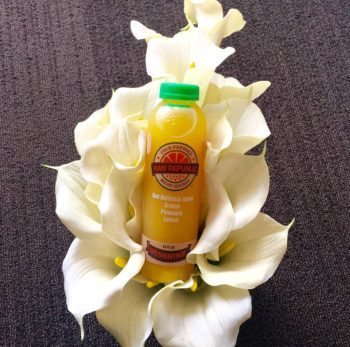 Just when some thought life couldn't get any juicier … BAM! The coolest juicery in town, Raw Republic, is expanding to open a second location at 14871 Biscayne Blvd., North Miami Beach, FL, 33181. In celebration of the "Republic of Juice," Raw Republic will host an Open House on Saturday, Sept. 24 from 10 a.m. – 2 p.m. at its new location.
Open to everyone and anyone who loves feeling healthy, the Open House will feature passed samples of Raw Republic's drinks and foods; a free açaí bowl or smoothie card for the first 100 customers; 10 gift cards, valued from $10–$100, hidden in Grab-n-Go bags and retail items, and much more.
The brainchild of first cousins Jordan Gimelstein, Jesse Gimelstein and Zack Stein, all from Aventura, Raw Republic offers a wide variety of all natural and kosher cold-pressed juices, juice cleanses, superfood smoothies, açaí bowls, and Grab-n-Go foods (delicious raw foods, specialty sandwiches and salads, and raw desserts). All recipes are formulated by a team of nutritionists, and cold-pressed juice (the only juice that is technically considered "raw") and Grab-n-Go foods are produced daily. The three cousins created Raw Republic to share their love of the raw food lifestyle and health benefits of juicing with the South Florida community.
Those venturing to experience a 16 oz. cold-pressed juice can enjoy one of 13 varieties, including Ginja Ninja (red apple, carrot, beet, celery, ginger and lemon), Rise 'n Pine (green apple, pineapple, cucumber, coconut water and chia seeds), and Almond Mylk (activated almond, pumpkin pie spice, vanilla extract, raw honey, water and salt). Cold-pressed juices prices range from $7–$12.
For customers who love smoothies, Raw Republic presents 10 concoctions, including M.I.A. Tea Party (cold-brew green tea, cucumber, spinach, apple, pineapple, chia seeds and mango), Rawccino (cold-brew coffee, almond mylk, banana, dates, cacao nibs and coconut), and the Pink Panther (dragon fruit, banana, coconut water, raw honey and chia seeds). All smoothies are priced at $9.
As for açaí bowls, Raw Republic is proud to offer seven varieties, such as Eternal Energizer (açaí, almond mylk, banana, granola topped with coconut, banana, chia seeds and raw honey), Tropical Utopia (açaí, mixed berries, almond mylk, banana topped with granola, blueberries and bee pollen), and Arcadia (açaí, almond mylk, banana, kale, cacao, dates topped with granola, coconut and peanut butter). All açaí bowls are priced at $12; however, special toppings can be added for $1 or $1.50.
For customers on the run, Raw Republic's array of Grab-n-Go foods are a great choice. Just a few of these are Raw Kelp Noodle Pad Thai with cashews, veggies, and super-bee peanut dressing; Marinated Coconut Meat Ceviche with onions and bell pepper; and Quinoa "Burgers." Raw desserts include Almond Butter Cups, Pumpkin Cinnamon Roll Pie, and Coconut Pie. Prices for the Grab-n-Go items vary.
'Baby Got Bao Buns' at TALDE Miami Beach
TALDE Miami Beach is turning up the old-school hip-hop and putting together a mouth-watering menu of bao buns and beer, with their new weekly special, Baby Got Bao Buns. Every Thursday night beginning on September 22, the high-energy eatery inside The Confidante, will offer bao bun and beer specials from 6 PM until midnight.
In partnership with local Wynwood Brewing Company, TALDE is on a quest to deliver a unique, contemporary twist to their regular offerings that will have you saying, "Oh. My. God Becky, look at those Bao Buns." Miami locals, hotel guests and tourists are encouraged to experience a variety of ice cold beer and savory bao buns at celebrity Chef Dale Talde's Mid-Beach restaurant.
Bao bun offerings will include the Cuban Bao, complete with roasted pork, swiss cheese, mustard and cilantro; the Pork Belly Bánh Mi Bao, made with hoisin, cucumber, pickled daikon and carrot and chili mayo; and for the non-meat eaters, the Avocado Bao comprised of pickled squash, cilantro and chili mayo. Guests may enjoy all three bao buns for $20, or a la carte for $8 per bun. Pair the buns with a refreshing brew, sourced from Wynwood Brewing Company, for an extra $7.
TALDE Miami Beach is located inside The Confidante hotel at 4041 Collins Avenue, Miami Beach, FL 33140. For more information, please visit theconfidantehotel.com, or call 305-424-1234.
Rocco's Tacos to Raise Funds for Breast Cancer Awareness Month
This October, Rocco Mangel and Rocco's Tacos & Tequila Bar Fort Lauderdale are joining forces with Spirited South Florida to help kiss breast cancer goodbye®!
Since launching his annual campaign to raise funds for breast cancer research in 2011, Rocco's Tacos has donated more than $130,000 to the fight. This year, funds will be donated to Glam-A-THON™ benefiting the Broward Health Foundation's Lillian S. Wells Women's Health Center which provides local women with free mammograms, diagnostic testing, and other needs associated with undergoing breast cancer treatment.
Along with donating a percentage of sales from the weekly Rocco's Spirited Tacos, Tequila & TaTas Tuesdays, anytime Rocco is on the bar in his custom-made breast cancer awareness pink patent leather shoes, he'll pour complimentary tequila as a thank you. Any supporter that donates $25 or more will also receive a bottle of tequila to take home. Follow him on his Facebook fan page to find out where he'll be at www.Facebook.com/RoccosTacos.
During Rocco's Spirited Tacos, Tequila and TaTas Tuesdays, guests can indulge in all-you-can-eat tacos ($14.99 per person) including Rocco's signature chicken, pork, steak, beef, mushroom, shrimp or mahi tacos, outfitted with all the fixings. The special is available every Tuesday from open to close and drinks specials start at 7pm including $5 Maestro Dobel MargariTaTas, $15 Maestro Dobel MargaritTaTa pitchers, $3 Dos Equis Amber & Lager Drafts and $3 Sol Bottles.
Rocco's Tacos will also be one of the only US retailers offering Special Edition pink bottles of Clase Azul Reposado Tequila. The small batch 1 liter bottles of tequila will be on sale for $150, with $50 from every bottle sold donated to the cause.
Rocco Mangel and Renée Korbel Quinn of Spirited South Florida will be hosting a team for the Glam-A-THON™ Strut on Saturday, October 15 in Fort Lauderdale. To donate, please visit the "Roccettes & Rocckers" team page: http://bit.ly/RoccosSpiritedSFLTEAM
Nikki Beach Launches Rolled Ice Cream for Brunch
Nikki Beach's Amazing Sunday Brunch just got better as Chef Frank mesmerizes brunch-goers, every Sunday, with  ice cream rolled and specially made with flavors and toppings of your choice. The summer's most Instagrammed ice cream trend is included with every brunch and currently offered every Sunday during brunch hours. Watch the Thai-origin process as a creamy concoction is spread on a -25 degree plate, blended with oreos or other ingredients of your choice, and scraped into a roll with a variety of toppings like sprinkles, marshmallows and fruit.
Nikki Beach's brunch, long considered one of the best brunches on South Beach offering a myriad of stations and dishes ranging from savory prime rib and whole roast pork, live paella stations teaming with fresh seafood, handmade pasta made to order on site, custom omelettes, nutella waffles, crepes, decadent deserts and dozens of other options is $49.95. A South Beach landmark since 1998, Nikki Beach continues to delight guests with their South of France-style joie de vivre, lively DJs and dancers, and iconic white daybeds and teepees that makes Nikki Beach instantly recognizable anywhere in the world.
Doc B's Fresh Kitchen to Open on Miracle Mile
Chicago-based Doc B's Fresh Kitchen, known for its selection of fresh, house-made and mindfully sourced dishes, has secured a lease on Coral Gables' Miracle Mile. The opening of the fresh casual restaurant is slated for summer 2017, shortly following the scheduled completion of the city's highly anticipated Streetscape Project.
Coral Gables diners can expect the same balanced menu with seasonal entrees, crave-worthy sandwiches and burgers, energizing salads and the popular Wok Out® bowls, as well as an extensive selection of craft beers, wines and spirits. By partnering with farmers and small, best-in-class purveyors, Doc B's sources the highest-quality ingredients for each scratch-made dish.
The new location will occupy 5,300 square feet at the intersection of Coral Way and Salzedo Street and will feature an open-air concept and a sophisticated, minimalistic design. The location will also include a wrap-around patio for diners to take advantage of the beautiful Florida weather year-round.
Playa Largo Resort and Spa Opens Its Doors
Playa Largo Resort & Spa, the first resort to be built in the Upper Keys in more than 21 years and the 100th addition to Autograph Collection Hotels, welcomed its first guests on August 31, 2016.
Inspired by Key Largo's natural beauty, Playa Largo Resort & Spa sits on more than 14 waterfront acres and draws on its surroundings to create the elegant yet breezy aesthetic of the 144-room resort that also offers ten secluded bungalows and a three-bedroom beach house with private plunge pool. Aiming to bring a taste of the beach indoors, the property features natural materials, such as coral rock, capiz shells, along with a soothing palette of tropical blues, driftwood neutrals and glistening iridescent shades to reflect its unparalleled Florida Bay views.
The resort brings several new dining destinations to the Upper Keys including La Merea and Las Olas Ceviche Bar. As the first steakhouse in Florida's Upper Keys, diners at La Marea can expect only the highest-quality steaks drizzled in one of Playa Largo's signature sauces – Key Lime Béarnaise, Passion Fruit Beurre Blanc, Tamarind, etc. – along with a wide selection of classic sides and house-crafted cocktails. Some of the menu highlights include a 28 oz. Dry-Aged Bone-In Cowboy Ribeye, a 21lb. Whole Main Lobster, a Colorado Double Bone Lamb Chop, Fresh Florida Stone Crab Claws and Seared Diver Scallops.
Las Olas Ceviche Bar is the only true ceviche restaurant in Florida's Upper Keys. Inspired by its strong influence from the early Spanish explorers, this lively Peruvian restaurant and late-night hangout is known for its fresh seafood ceviche cured in tropical citrus juices derived from nearby Homestead-grown fruits. Diners can pair the fresh ceviche with one of Playa Largo's house-crafted cocktails such as a Lychee Sakerinha, a Coconut Batida or a signature SUN-Gria.
For more information about the resort and its restaurants, visit www.playalargoresort.com, www.marriott.com or autographhotels.com.
Build Your Own Temaki at Makoto
Parents will make roughly 180 school lunches this year – why not make them special! Makoto offers a BYO Temaki option on the lunch menu complete with dried nori, ribbon cuts of hamachi, maguro, salmon, veggies, spicy mayo and eel sauce along with step-by-step instructions. Through the interactive dish, guests can learn to roll sushi and take the skills home to add an element of fun to the day-to-day lunch.
The BYO Temaki is available every day at Makoto between 11 a.m. and 5 p.m. for $28. Materials to build temaki at home are available at local Asian markets and specialty stores — feel free to ask Makoto servers or sushi chefs for recommendations.
National Bourbon Month at Fontainebleau
September is National Bourbon Month and this year Fontainebleau Miami Beach will be a bourbon lover's paradise. Explore the iconic hotel and discover great options from whiskey flights at StripSteak to specialty cocktails at Bleau Bar, Scarpetta and more. With a plethora of options, Fontainebleau is definitely the place to be this September.
StripSteak by Michael Mina will be offering a beverage experience that includes specialty cocktails sponsored by High West. They include Happy Trails ($15) with High West American Prairie, Grand Marnier, yuzu, watermelon and grapefruit and Old Pals on the Prairie ($18) with High West American Prairie, Dolin Dry Vermouth, Cocchi Vermouth di Torino, Campari and orange bitters. The interactive tableside Bourbon Ceremony, a head turning StripSteak signature only available for diners, will feature High West Whiskey, and the restaurants weekly Thursday Cigar Social will feature Davidoff cigars and a High West whiskey flight for $25 per person (excluding tax and gratuity).
If that isn't enough to get you excited, StripSteak will be offering the Breakeven and Whiskey Flight. The Breakeven concept is simple – guests can enjoy a limited edition spirit/bourbon at the restaurant's break-even price (limited to one 1-oz. pour per customer, per visit). Now available solely at the bar, enthusiastic imbibers in-the-know can sample exclusive spirits at incredible prices. Bourbons will hold the place of honor all month long. Once one bottle is gone, another will take its place. Whiskey flight options will also be available at the bar for $22 per flight (excluding tax and gratuity). Guests will have the option to mix and match if they wish. Flights are listed below:
"Give it to me Straight"
(Single Barrel Flight, 1-oz pour each)
Blanton's Single Barrel
Evan William's Single Barrel 2004
Four Roses Single Barrel
"Well Rested"
(10yr Bourbon Flight, 1-oz pour each)
Michter's 10yr
Russel's Reserve 10yr
Widow Jane 10yr
"Wed in the Wood"
(Unique Oak Influence Flight, 1-oz pour each)
1792 – Port Barrel Finish
Hudson 4 Grain – Quarter Cask
Maker's 46 – French Oak Staves
Just a short walk from StripSteak, Bleau Bar and Scarpetta are also joining in the celebration with the National Anthem ($17) at Bleau Bar, made with Buffalo Trace Bourbon, Pamplemousse Liquor, lemon juice and honey and Don Franco ($25) at Scarpetta – Bulleit Bourbon, Nonino Amaro, Carpano Antica and orange spice bitters.
The specials will run through September 30, 2016.
'For the Love of Bourbon' at The Local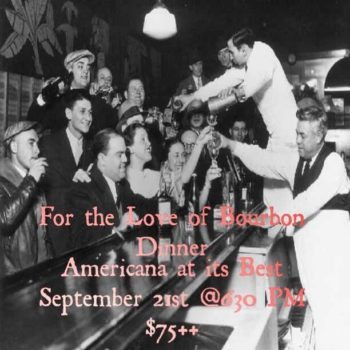 Chef/Owner Phil Bryant and Cocktail Master Will Thompson, both of the Coral Gables hotspot The Local Craft Food & Drink, have joined forces with Beam Suntory Bourbons and Chat Chow to host For The Love of Bourbon, A Spirits Pairing Dinner to be held on Wednesday, September 21, 2016, in celebration of National Bourbon Heritage Month.
For the evening, Bryant, Thompson and the rest of the able staff will transform the casual gastropub into a fine-dining supper club featuring a menu of Bryant's refined Bourbon-laced French Southern faire, exquisitely paired with prohibition and pre-prohibition era cocktails from Thompson. The six-course dinner, priced at $75 per person, excluding tax and gratuities, begins at 6:30 p.m. with a welcome cocktail and canapés before seating at 7:00 p.m. Attendees are invited to join The Local's staff in donning 1920s-style elegance to help fuel the festivities. Menu follows:
Canapes
Deviled Crab Stuffed Mushrooms ~ Hushpuppies with Pimento Cheese ~ Country Tea Sandwiches
Sweet Georgia Brown – Jim Beam, Peach Tea, Lime Juice, Dill Chili Syrup, BittersFirst
Oeufs en Gelѐe with Smoked Trout Roe & Bourbon Crème Fraiche
Coney Island – Basil Hayden Bourbon, Cotton Candy Dry Vermouth, Grenadine, Lemon, Orange Bitters
Second
Bourbon-Spiked Brown Oyster Stew with Benne, Potato & Pork Belly Tasso
Capone's Tail – Knob Creek, Allspice Dram, lime juice, Demerara sugar, Bitters
Third
Waldorf Salad with Poulet Pressѐ, Spiced Pecans, Apple, Pickled Celery & Bourbon Soaked Cherries
Lucky Luciano – Makers Mark, Gra'it Grappa, Aperol, Lime Juice, Demerara sugar, Grenadine
Fourth
Lobster Newberg with Buttermilk Dumplings, Fennel, & Paprika Bourbon Agrodolce
Harlem Sunset – Makers Mark 46, Pineapple and Lime Juices, Orgeat, House Apple Bitters, Angostura, Mint, Sage
Fifth
Pot eu Feu of Short Rib, Bone Marrow, Sweetbreads with Fermented Cabbage & Bourbon Foie Broth
Chicago Overcoat – Jim Beam Black, Cocchi Americano, Laird's Applejack, Sage, Angostura, Cardamom Bitters
To Finish
Shortcake with Bourbon Syllabub & Strawberry Powder
Tell It To Sweeny – Knob Creek, Sweet Vermouth, Campari, American Coffee, Heavy Cream, Demerara
Reservations are required and can be held via credit card by emailing valdiviaveronica@yahoo.com.
 Holler for a Dollar Breakfast at Mondrian South Beach
Starting this month, Mondrian South Beach is offering Continental breakfast for two for only $1 at Mondrian Caffé. While low cost or complimentary breakfasts are typical among hotel chains, Mondrian's executive chef Dustin Atiogue wanted to elevate the guest experience in the boutique hotel. Breakfast options include gourmet coffee, an array of fresh fruit, homemade pastries, bagels, toast and cereal. Mondrian Caffé also features fresh-pressed cold juices by Juicee and light snacks from 7:00 – 11:00 a.m. After breakfast, guests can lounge poolside or relax in a swinging hammock while taking in views of the Biscayne Bay.
2 Floridians Recognized for James Beard Foundation Leadership Awards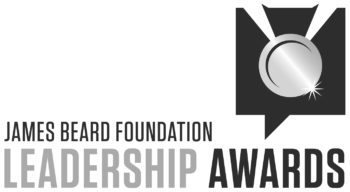 The James Beard Foundation (JBF) today announced the recipients of the sixth annual James Beard Foundation Leadership Awards. This year's honorees are: Greg Asbed and Lucas Benitez, John Boyd, Jr., Anna Lappé,Jim McGovern, and Raj Patel. The awards spotlight the important and complex realms of sustainability, food access, and public health. To bring awareness to such issues, each fall, in conjunction with the James Beard Foundation Food Conference, the nonprofit recognizes visionaries across a broad range of backgrounds who influence how, why, and what we eat.
The JBF Leadership Awards are co-hosted by Good Housekeeping, with founding support from the GRACE Communications Foundation, and will take place on October 17 at a dinner ceremony at Hearst Tower. The awards recognize specific outstanding initiatives as well as bodies of work and lifetime achievement. Criteria used to select this year's honorees include excellence of work, innovation in approach, and scale of impact either within a community or across the nation.
2016 James Beard Foundation Leadership Award Recipients
Greg Asbed and Lucas Benitez
Co-founders of the Coalition of Immokalee Workers
For their innovative work in forging a new human rights model in the food industry supply chain.
John Boyd, Jr.
Founder and President of the National Black Farmers Association
For his leadership in the fight for African-American farmers' civil rights. 
Anna Lappé
Founder of the Small Planet Institute and Founder/Director of Real Food Media
For her work as an author, educator, and sustainable food advocate.
Jim McGovern
Congressman, Massachusetts
For his leadership as an advocate in the fight against hunger.
Raj Patel
Author, Activist and Academic
For his scholarship and advocacy work to change the inequalities in our world's food system.
Tickets to the Leadership Awards dinner are available for $1,000 to the general public or for $500 for JBF Food Conference attendees; tables of ten are available for $10,000. A portion of each ticket or table purchase is tax-deductible as allowed by law. For event information or to purchase tickets, please contact Bowen & Company at 914.231.6180 or jamesbeard@bowenandco.com. Details can also be found at jbfleadershipawards.org.
Jaya Debuts New Table-Side Beer and Sake Cart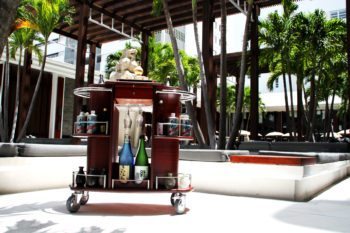 Adding to their extensive food and beverage program, Jaya at The Setai will now offer guests a tableside Japanese Beer and Sake Cart experience while dining. The cart will feature a specialty selection of Japanese and imported beers such as Echigo Koshihikari RiceBeer, Oze No Yukidoke IPA and Singha as well as a few varieties from local favorite Miami breweries including Funky Buddha and the Floridian.
Sake lovers can enjoy a wide selection of handpicked sake including Flying Pegasus Daiginjo Koshu, Soto Junmai Daiginjo, or Minato Harbor Yamahai Nama Genshu, or Dewatsuru Sakura Emaki Rose. Whether dining indoors or outdoors in the hotel's coveted courtyard, guests are able to experience this new addition daily for either lunch, dinner or during Sunday brunch.
For more information or to make reservations, please visit www.thesetaihotel.com or call (305) 520-6000.
Canelo vs. Smith Watch Party at E11EVEN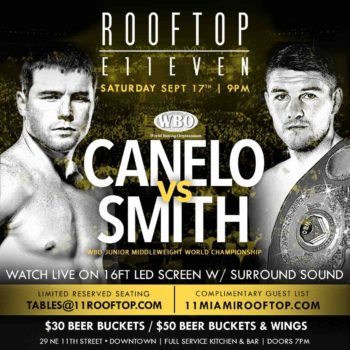 Guests are invited to the Rooftop at E11EVEN on Saturday, September 17th as they watch the Canelo vs. Smith WBO Junior Middleweight Championship. World Boxing Championship fans will be able to watch the match come to life from Downtown Miami's best open-air spot on a 16-ft LED screen with surround sound, comfy sofa and table seating as Canelo Alvarez looks to win his third title in the junior middleweight division against heavy-hitter Liam Smith.
The kitchen and bar will serve its full menu starting at 7 p.m. with beer & wing specials ($30 beer buckets & $50 beer and wing special). Guests can join the complimentary guest list with advance ticket purchase at http://11miamirooftop.com. Table reservations are also available by emailing tables@11rooftop.com.