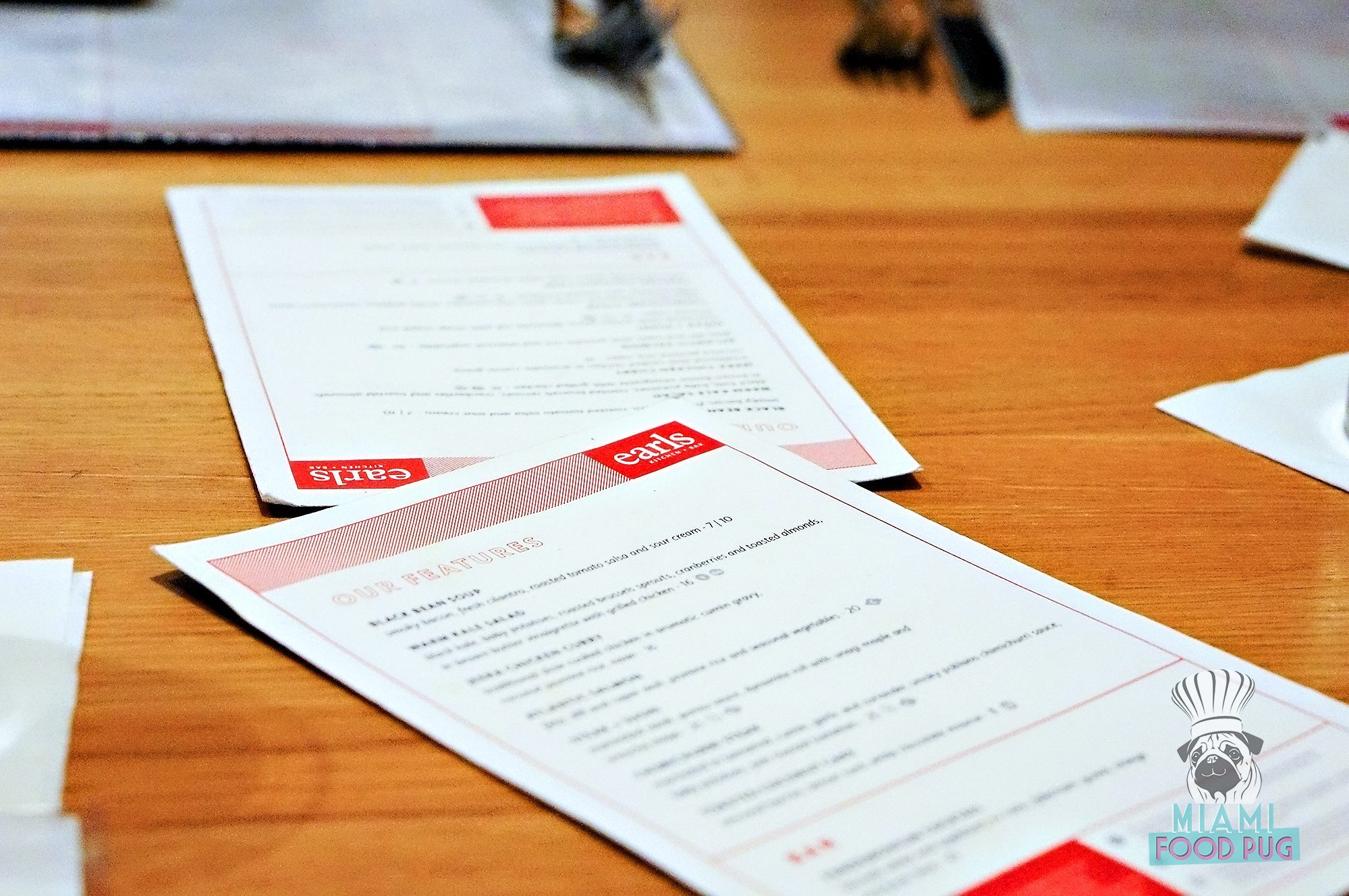 When you hear the words "mall food," what's the first thing that comes to mind? If your first thought is the food court, you're in good company. For a while, we thought quality dining and the mall should never appear in the same sentence.
That started to change for us when Dadeland Mall opened a new wing in 2014, bringing in a slew of new restaurants. Among them: Earls Kitchen + Bar, a Canadian-based concept specializing in global cuisine. We quickly fell in love and now look for any excuse to return to bae. Our latest excuse: new fall offerings.
Before we get into the new items, there are two things that are musts during any Earls visit: Leroy's Crispy Ribs and the Bees Knees cocktail. The crispy ribs (which should actually be renamed crack ribs) are the restaurant's signature dry ribs with just some salt and black pepper. It may not sound like much, but tell that to your tastebuds — they will 100% disagree. They're one of our favorite items there.
The Bees Knees cocktail is awesome and dangerous at the same time. The mix of gin, cointreau, honey, fresh lemon and angostura bitters goes down so smooth that you'll have drank three or four before you realize what you've done. Totally worth the calories, though. Side note: This is the cutest glassware known to man.
Anyway, the new items — there's a lot of them. For starters, guests can now enjoy bites like the tuna tostadas (chili rubbed albacore, cilantro aioli, avocado, jicama slaw, crisp corn tortillas) and the warm kale salad. That warm kale salad takes so many elements — black kale, baby potatoes, roasted Brussels sprouts, cranberries, toasted almonds, brown butter vinaigrette, grilled chicken — and combines them for one epic dish; despite its ingredient list, none of the flavors are overwhelming and everything complements each other.
Your meal's opening acts should leave you enough room for the hefty mains, which include Steak + Sushi and the Rack of BBQ Ribs. Steak and sushi might seem like an unusual combination, but it's really just a twist on Surf 'n Turf. Not only do you get a delicious steak large enough to share, but you're also getting a Dynamite Roll; this dish is a steal at $25.
Earls is doing something right with their proteins because the tender pork ribs are equally tasty — juicy, fall-off-the-bone meat everywhere. While the ribs are the star of the plate, the accompanying warm potato salad gives it a run for its money. Heck, the dish is worth ordering just for the potato salad itself.
If you've never been to Earls, the latest fall offerings and the restaurant's signature items are worth a bite. And if you're a regular, the new items offer enough variety to make your next Earls experience a new one. Just don't forget to order the crispy ribs and a Bees Knees.
Earls Kitchen + Bar is located at 7535 N Kendall Dr inside Dadeland Mall in South Miami. For hours of operation and more information, visit their official website or call 305-667-1786.