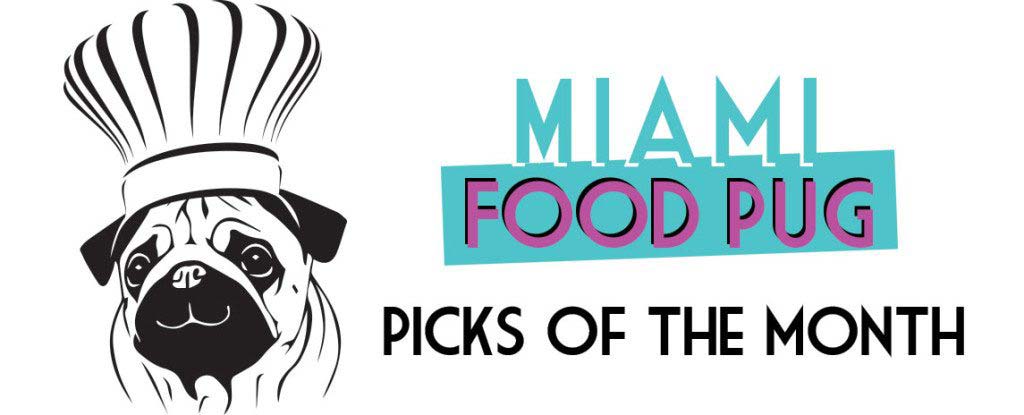 If you haven't noticed, we go out to eat a lot. It's sometimes hard to keep track of the best spots we've visited each month (and week and day). That's why we've decided to put together a monthly list of our top picks. You can expect restaurants both young and old on this list — we're always discovering new spots on our foodie adventures.
Here are our top picks for September 2016.
Dusk
This pop-up is now gone, but it served up one of our favorite meals in September. After the closing of Chef Michelle Bernstein's Cena in MiMo, former staff took over Bernstein's Design District restaurant Crumb on Parchment at night. The result was Dusk, which showcased whimsical and contemporary fare for diners to nosh on all summer long.
Some of our favorite bites: Caesar salad croquetas (sounds weird, but so good), the Ajiaco pot pie and piña carpaccio. Wherever Mike Mayta and Keily Vazquez — the dynamic duo behind Dusk — end up now, we'll be sure to follow.
Toscana Divino
This Italian restaurant has been a Brickell staple for years. After finally having dinner there, we can see why. This is some of the best Italian food in town. Order the burrata and beef carpaccio for starters to set the bar for your meal, and get ready for a delicious dining experience. Check out our full review for recommendations.
Tacos & Tattoos
We hardly make it down to Kendall, but we make a point to visit Tacos & Tattoos when we do. The last time we stopped by, the place was roughly the size of our bedroom. Since then, the popular taco spot has expanded significantly to accommodate the crowds. Anything with churrasco is a winner here, and we can't recommend the crispy patacón enough; get it with your favorite protein and eat it up. If only they opened a second brick and mortar location closer to home (wink, wink).
What restaurants did you like in September? Let us know in the comments.