October 21, 2016
Each Friday, we compile South Florida food-related news and events that we couldn't fit on the site earlier in the week, as well as other local news that piques our interest. Want to be included in next week's roundup? Shoot us an email at bark@miamifoodpug.com.
Here's your weekly dose of nom.
Barking Brunch at 660 at the Angler's
Lure Fishbar Debuts Omakase Experience
New Seasonal Menu at Toscana Divino
Sweet Liberty Introduces Sunday Brunch
New Date for BLT Prime's Iron Fork Dinner
The Poke House Opens in Fort Lauderdale
La Feria Returns to Miami
Special Beer Dinner at Verde
Burger & Bordeaux at db Bistro Moderne
Bun-Eating Competition at TALDE
La Moderna Launches New Menu
Chef Robyn Almodovar Heads to the World Food Championships
River Yacht Club Announces Fall Resident Chef
Regent Cocktail Club Hosts Tequila Cocktail Class
Glass & Vine Celebrates Oktoberfest
Rec Room Serves Up Free Pizza
Howl-O-Ween Pawty at Redbike Studios
Barking Brunch at 660 at the Angler's
This Saturday from 11 a.m. to 3 p.m., Kimpton's Angler Hotel is hosting a dog adoption and barking brunch event. Join them to show your support and enjoy the following:
– Outside pups are welcome and encouraged to attend!
– Jamie's Rescue on site with rescue dogs available for adoption
– Prix-fixe brunch menu for humans benefiting Jamie's Rescue by 660 at The Angler's
– Brunch menu for pups, provided by Dishes for Dogs
– Helpet veterinary center on site with pet health and safety tips
– D.O.G. on site offering exclusive complimentary services to dogs adopted at the event
Lure Fishbar Debuts Omakase Experience
Miami Beach's award-winning seafood mecca, Lure Fishbar, has introduced a weekly Omakase dining experience.
Hosted and curated by Lure's Executive Sushi Chef Khaleel Ali, aficionados can enjoy a ten course tasting menu featuring a blend of traditional and inventive takes on modern Japanese cuisine. The menu will change weekly but highlights from the first dinner will include delicacies such as Alaskan king crab rice cakes with American caviar served with mustard sauce and garlic butter; and cold Sōmen noodles tossed in shisho yuzo pesto, topped with uni and shredded nori.
Priced at $85 per person (excluding tax, gratuity and beverages), the experience is limited to six seats with one seating at 7PM. Reservations are required and can be done by calling the restaurant at (305) 695-4550.
New Seasonal Menu at Toscana Divino
With the cooler months of Miami rapidly on their way, Toscana Divino debuts an all-new menu of modern Italian dishes welcoming the warm flavors of fall. This season, irresistibly colorful presentations, decadent truffle menus and game-centric spreads take center stage at the Brickell eatery, where homemade, contemporary Italian cuisine is celebrated all year round.
Crafted by esteemed Executive Chef Andrea Marchesin, new menu items include Tartare di Cervo, a finely-cut venison tartare served with coal-baked beets, finished with 18-month aged parmigiano and olive oil, "l'invernale," a rich and seasonally-changing salad made with kale, pecorino, hazelnuts, acorns squash and walnuts—best served with a glass of Vermentino, and Ossobuco, a back-by-popular-demand Toscana fall favorite consisting of a 24-ounce veal ossobuco, bone marrow, saffron risotto with a zesty gremolada.
Other seasonal items include Gnocchi al Granchio, homemade gnocchi with tender stone crab meat served with tomato concassè and raisins, Braciola di Maiale, a grilled-to-perfection korobuta-berkshire pork chop served with Tuscan chimichurri, kale and roasted potatoes and Risotto Manzo, Funghi e Cioccolato, a very unique, rich risotto made with carnaroli rice, a reduced beef jus, mushrooms and Ecuadorian chocolate.
In honor of the much-anticipated truffle season, Toscana Divino offers the aromatic and immensely flavorful white truffle or Tartufo Bianco, a rare delicacy foraged between the months of September and December. A species never cooked and only served fresh, the white truffle is used to delicately enhance the flavors of specialties such as tagliatelle or carpaccio.
Starting on October 15th, the restaurant will feature Tartufo Bianco at $25/g or $95/5g, along with a multitude of truffle dishes for a limited time only. Order a la carte items including Uovo in Camicia, organic poached egg presented with wild mushrooms and Risotto or Tagliatelle al burro di Parmigiano, made with carnaroli rice, parmesan water and parmesan butter.
Guests are invited explore the full range of flavors with an outstanding Truffle Dinner (priced at $150/pp), which includes the "Uova," the tagliatelle or risotto and an all-natural rib eye or filet mignon — truffle-lover heaven.
Sweet Liberty Introduces Sunday Brunch
Acclaimed neighborhoodbar, Sweet Liberty Drinks & Supply Co. has announced the launch of a brand new weekly concept with a Sunday Brunch unlike any other! Sleeping in on a Sunday may be enticing but it doesn't hold a candle to this decadent offering.
What's more? You can still catch those much needed zzz's and fill your bellies as this brunch starts at 12pm and ends at 5pm every Sunday, catering to those late sleepers. Cure that hangover, and start your Sunday brunchin' right with one of Sweet Liberty's celebrated hand-crafted cocktails such as the much-admired "Grandma Sue's" Bloody Mary uniquely infused with tomato sauce and spices.
Moving on to the main courses, an expanded selection of culinary delights will be available such as Tuna Tostada, Stuffed French Toast, Chilaquiles, Smoked Duck Benny(Benedict), Farm Fresh Omelette, Buns of Liberty Burger, and so much more. Join Sweet Liberty for your hangover fix or simply a well-deserved Sunday Brunch because a Sunday well spent (at Sweet Liberty) brings a week of content!
New Date for BLT Prime's Iron Fork Dinner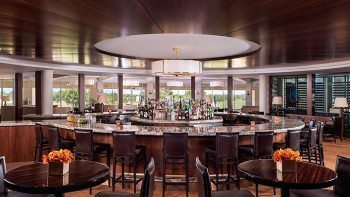 The Miami Spice Restaurant Program may be over, but the two talented toques who claimed victory at the official Miami Spice kickoff event – the Miami New Times Iron Fork cook-off — are re-uniting for a special collaborative dinner to celebrate that big win. Originally scheduled for earlier this month but delayed due to Hurricane Matthew, the event is now set for Thursday, October 27.
Chef de cuisine Dustin Ward of BLT Prime will welcome Chef Sean Brasel of Meat Market into his kitchen for a four- course prix fixe dinner inspired by the "Dynamic Duo's" triumph over Via Verdi's "Wonder Twins" Fabrizio and Nicola Carro earlier this year.
Now, discerning diners can judge for themselves – the four course menus features a dish from each talented chef inspired by the ingredients they used during the cook-off, as well as one of the winning dishes they created together to win the Fork Off – a sure to be memorable Short Rib Duo made with Wagyu Short Rib.
The dinner priced at $75 per person, exclusive of tax and gratuity and includes a welcome cocktail; guests can add an optional wine and spirits pairing for $25 per person. Wines paired by course are from award-winning Sonoma winery B.R. Cohn, as well as a cocktail from Slaughter House American Whiskey. Seating is at 7:30 pm; call 305-591-6066 or email lukas@bltprime.com for reservations and menu details.
The Poke House Opens in Fort Lauderdale
The Poke House brings one of the fastest growing menu trends in the United States to Fort Lauderdale in the Victoria Park Shoppes, 666 Federal Highway. The new fast casual eatery offers diners a fresh take on the wildly popular traditional Hawaiian seafood dish already well established on the West Coast.
Traditionally, a poke bowl is a Hawaiian based dish featuring diced sushi grade tuna marinated in soy and sesame, but poke has evolved into an explosion of styles and ingredients. At The Poke House, guests begin their culinary experience by choosing from a selection of proteins including tuna, salmon, Hamachi and tofu. From there, diners can build their own bowl ($9.95 and up) by selecting a base of steamed white rice, quinoa or kale and then choosing from over 20 sauces and toppings including chipotle mayo, aji amarillo lime, crispy lotus, black radish and more.
Those seeking direction in their poke experience can opt for one of the creative poke bowls, each inspired by a different region,($9.95 – $14.95) such as the West Coast inspired Venice Beach Cali – marinated in salsa verde, served with avocado, baby heirloom tomato, red onion, crispy lotus and seaweed nori, served over white rice; Cocoa Beach Florida – marinated in spicy passion fruit salsa fresca, served with crushed plantain chips, pineapple, orange, Fresno peppers and quinoa; Punta Hermosa Peru – marinated in aji amarillo lime emulsion, tossed with red onion, sweet potato, avocado and cancha, atop green rice; and the Jumunjin Beach Korea – marinated in Kimchi dressing and served with white sesame seeds, Kimchi, seasoned crushed cashews and scallions, finished with Yuzu tobiko.
For more menu details, visit their official website. Located at 666 Federal Highway in Fort Lauderdale, The Poke House is open for lunch and dinner seven days per week from 11AM to 10PM.
La Feria Returns to Miami
La FERIA by Mercado de San Miguel, the official ambassador of the legendary Mercado de San Miguel food market located in Madrid, Spain, reopens in the heart of downtown Miami in Bayfront Park through January 2017.
Now in its second season, La FERIA will enhance and expand with a new layout inspired by traditional Mediterranean building techniques, a double ventilated roof, state-of-the-art lighting and lush landscaping. Produced within 9,000-square-feet of combined interior and exterior tent space, the elaborate and enhanced atmosphere brings the tastes, smells, sounds and feeling of the iconic Spanish establishment to life. This year, La FERIA celebrates the original Mercado de San Miguel's 100 year anniversary.
Curated by thought leader Montserrat Valle – the owner of the Mercado de San Miguel in Madrid – La FERIA marries Spanish gastronomy with local ingredients carefully sourced from artisans, bakers, and farmers. Originally opened in 1916 and later renovated by Valle in 2009, La FERIA aims to re-create classic dishes in the style of yesteryear. The culinary experience is overseen by Chef Xavi Oteiza, who along with Valle has created four main "kiosks" in the form of free standing, themed mini shops.
For more information, visit the official website.
Special Beer Dinner at Verde
Verde's Executive Chef Kaytlin Dangaran and J. Wakefield Brewery are collaborating to create a one-of-a-kind dinner experience on Thursday, November 3. Guests will enjoy passed canapes followed by a three-course meal. Each course will feature a hand-crafted J. Wakefield brew made specifically to enhance the accompanying dish. Guests can purchase tickets for $65 per person on Eventbrite.com.
Passed Canapes
Grilled oyster with cranberry mignonette
Chicken liver mousse and seared foie gras crostini with pickled fennel and mustard seeds
Calabaza arrancini with kale pesto
*Beer Pairing: Campos de Fresas – 9.5% abv
First Course
Roasted heirloom beets with Gorgonzola yogurt, watercress, and spiced pistachios
*Beer Pairing: Just Beet It – 3.5% abv
Second Course
Porchetta with rosemary chimichurri, roasted marble potatoes and mustard greens
*Beer Pairing: 24th Street Brown – 6.8% abv
Dessert
Chocolate and graham cracker tart with burnt marshmallow fluff
*Beer Pairing: Stay Puft Smoked Marshmallow Porter – 7% abv
Burger & Bordeaux at db Bistro Moderne
Burger & Bordeaux is back! Through the end of October, diners at db Bistro Moderne Miami are invited to experience the Miami winner of Zagat's "Best Burgers in the USA", the Original db Burger, with an appetizer, dessert and a glass of Bordeaux for only $39. For French chef Daniel Boulud, "it's all about honoring the American burger tradition, db-style".
Credited with launching the gourmet burger movement, the ground sirloin db Burger is stuffed with red wine-braised short ribs (off the bone) and foie gras, and presented on a homemade toasted parmesan and poppy seed bun with a touch of fresh horseradish and oven roasted tomato confit. The Original db Burger is served alongside the restaurant's perfect Pommes Frites and it is paired with a glass of 2010 Château de Ricaud, Bordeaux Superieur, Cadillac-Côtes de Bordeaux.
Valued at $72, Burger & Bordeaux is available at dinner only.
Bun-Eating Competition at TALDE
Top Miami chefs and top Miami foodies are teaming up for the first-ever Bao Bun Competition at TALDE hosted by chef Dale Talde. On Thursday, October 27, five teams consisting of one chef and one foodie will compete in a timed competition to eat the highest number of the soft buns.
Time/Score Keeper
Olee Fowler (Eater Miami)
The Teams
Dale Talde (Talde) & Carla Torres (Ocean Drive)
Richard Hales (Sakaya Kitchen / Blackbrick) & Aubrey Swanson (AUBOOM Media)
Jeff McInnis (Sarsaparilla Club) & David Rodriguez (Wynwood Brewery)
Todd Erickson (Haven/HuaHua's Taqueria) & Laine Doss (Miami New Times)
Janine Booth (Sarsaparilla Club) & Gio Gutierrez (ChatChow)
The competition will celebrate TALDE's new weekly special, Baby Got Bao Buns. Every Thursday night, the high-energy eatery inside The Confidante will offer bao bun and beer specials in partnership with Wynwood Brewing Company. Doors open at 7 p.m. and the competition begins at 7:30 p.m.
La Moderna Launches New Menu
La Moderna recently launched a brand new menu with some savory additions to their authentic Italian lineup. Among the new dishes: a 28-day dried t–bone steak, almond and lime-crusted turbot with mozzarella and roasted porcini, plus a sautéed shrimp risotto with burrata and arugula pesto sauce.
The restaurant is located at 1874 Bay Road on Miami Beach. Contact the restaurant at 786-717-7274 or follow them on Facebook for more details.
Chef Robyn Almodovar Heads to the World Food Championship
Can you make a meal that's worth $100,000? Chef Robyn Almodovar of Wilton Manors, Florida successfully qualified for the world's largest event in Food Sport – the World Food Championships (WFC).  From Nov 9-15th, she will be competing for a $300,000 prize purse and the title of 2016 World Food Champion in Orange Beach, Alabama.
Chef Almodovar's team is one of 430 from across the world who will be seeking the ultimate food crown. She won the chance to compete in the category round of WFC by winning the local qualifier in South Florida AND she has been chosen as a judge at the final table in the Overall Tournament.
As a result, Chef Almodovar will now have a shot at winning $10,000 ($10,000 is awarded in nine different categories: BBQ, Chili, Dessert, Bacon, Sandwich, Seafood, Burger, Steak, and Recipe), and will be one of the judges awarding one lucky chef a major payday at WFC, where $100,000 is awarded for the best dish overall.
You can cheer on Almodovar by following her on Facebook or following the results at www.worldfoodchampionships.com. There's also a good chance Almodovar will be seen on TV, as this event is filmed for national cable television each year. It has been seen on the A&E Network as well as the Discovery Network.
River Yacht Club Announces Fall Resident Chef
From the Pacific Coast to the banks of the Miami River, the River Yacht Club (RYC) is bringing the West Coast flavors of celebrated, Michelin-starred chef Giacomo Pettinari to the Miami River District this fall. Pettinari is River Yacht Club's first Michelin-starred chef to participate in its seasonal rotating chef program, with plans to inject his diverse culinary experience, Italian flair and modern techniques into the restaurants fresh fall menu.
Pettinari recently opened celebrity hot-spot SOHO House in Malibu as head chef, where he focused on California-centric dishes with ingredients from local farms. The chef will extend that same concept of light, healthy and organic ingredients into his dishes at RYC, while also weaving in touches of the Mediterranean, and of course, South Florida.
Pettinari, who was born in Loreto, Italy to a family of farmers, graduated from Panzini Culinary School, one of the top culinary schools in Italy, and boasts an impressive pedigree rooted in global cooking, having endeavors in London, Barcelona and Thailand. The chef worked under Ferran Adria in Spain, earned a Michelin Star at Valentino Restaurant in Santa Monica, California and was voted "Best Chef in Coachella Valley December 2015" during his time at the posh L'horizon Resort and Spa in Palm Springs.
Pettinari plans to work hand-in-hand with RYC's resident chef to procure the best local ingredients available on the market. Along with his seasonal creations, Pettinari promises to introduce Italian-style dishes to the menu, bringing recipes of homemade pastas reminiscent of his time living and working in Italy to RYC.
In addition to the unique menu Pettinari is creating, guests can also expect to enjoy River Yacht Club's permanent, staple menu items such as Cilantro Marinated Pork Belly with baby tomatoes and purple shiso; Sea Salt and Pepper Grouper with sweet chili sauce; the grilled Veal Tomahawk; and Keith's Truffle Wagyu Burger stacked with Gorgonzola, caramelized onion, truffle butter and shaved truffles.
From its inception, the River Yacht Club has centered its culinary philosophy on seasonally driven menus and a revolving schedule of in-residence chefs who bring a fresh new perspective to the gastronomy of the waterfront restaurant. Pettinari joins a stellar list of chefs such as Michael Lewis, who designed RYC's inaugural winter menu, award-winning chef Christopher Rendell and Alex Chang, whose many accolades include a Star Chef's 2016 Rising Star nod.
Regent Cocktail Club Hosts Tequila Cocktail Class
LDV Hospitality's Regent Cocktail Club invites Tequila lovers to participate in their Casa Noble Tequila Cocktail Class on Friday, October 28th. Beginning at 7 p.m., guests will learn how to make specialty drinks highlighting the 100% blue agave tequila, Casa Noble. Regent Cocktail Club's talented team of bartenders will lead the class teaching guests what it's like working behind the bar.
Cocktail aficionados will also savor light appetizers provided by Dolce Italian to compliment the tastings and leave with a greater knowledge of drink recipes, plus the history behind Casa Noble Tequila.
Every month Regent's skilled bartenders offer a comprehensive introduction to fundamental bartending skills with a featured spirit, accompanied by a brand expert.
Guests can purchase their tickets for $65, at https://www.mixstir.com/events/Learning-The-Art-Of-Crafting-Cocktails-ft-Casa-Noble-Tequila-126  or call (786) 975-2555.
Glass & Vine Celebrates Oktoberfest
Coconut Grove's lauded eatery Glass & Vine is hosting an al fresco Oktoberfest celebration in the heart of Peacock Park on Saturday, October 22, 2016. South Florida's rendition of a park-side Volksfest will feature a day outdoors with bites by Executive Chef Giorgio Rapicavoli and pours by local breweries The Tank Brewing Co., M.I.A. Beer Company and Concrete Beach Brewery.
Rapicavoli's bites – with an ode to the world's largest folk festival – will include Lamb Ribs with house-made guava BBQ sauce; Beef Sliders on fluffy potato rolls with blue cheese and onion jam; Duck Wings marinated in a house-made buffalo sauce and "ranch"; and Sausage on a potato roll topped with scallion relish and house-made mustard.
Guests can toast to the season at the park from 11AM to 5PM. The event is free to attend; food & drink tickets, priced at $5 each, include choice of one beer or one bite. Tickets will be sold onsite.
Rec Room Serves Up Free Pizza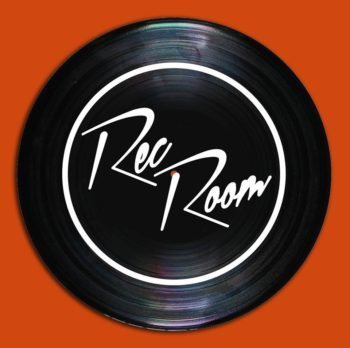 Rec Room, the local hot spot within Gale South Beach, is helping guests satisfy late-night cravings with complimentary pizza provided at 2 a.m.! This is a result of Rec Room's new weekly series, the Half/Full underground party, which launched this week and is happening every Thursday.
Once you've spent the night dancing away, guests are encouraged to grab a slice and pair it with a signature cocktail from the trendy underground lounge. Admission to this event is free of charge and open to the public.
Howl-O-Ween Pawty at RedBike Studios
On Saturday, October 22nd at 12:00 p.m., RedBike Studios & Downtown Dogs Miami will present its second annual HOWL-O-WEEN Pawty. That's right, this is a party for dogs.. Humans are also allowed. The afternoon will include food provided by Brother Jimmy's BBQ, pet trick-or-treating and a pet costume contest to be held at 3:00 p.m.
Additionally, local pet service providers will be on-hand for guests to meet and mingle with, as well as music and raffle giveaways to enjoy. RedBike Studios is located at: 1399 SW 1st Avenue #102 Miami, FL 33130 / 305-646-1499.