October 28, 2016
Each Friday, we compile South Florida food-related news and events that we couldn't fit on the site earlier in the week, as well as other local news that piques our interest. Want to be included in next week's roundup? Shoot us an email at bark@miamifoodpug.com.
Here's your weekly dose of nom.
Burgerliscious Returns November 3
Hyde Kitchen + Bar Unveils New Menu
Bird & Bone Joins The Confidante
Fi'lia Opens at SLS Brickell
Election Day Rehab at The National Hotel
Free Pizza-Making Class at La Moderna
Yardbird + Pinch Team Up for Midnight Chef's Table
Sizzling Saturdays at Zest
Celebrate National Sandwich Day at Macchialina
Fooq's and Friends Presents "Olla"
Il Faro Opens in Coral Springs
Rowan Jacobsen Shucks Things Up at Mignonette
Late-Night Halloween Happy Hour at Semilla
Burgerliscious Returns November 3
This coming Thursday (Nov.3), the 6th annual Burgerliscious returns to Fred B. Hartnett Ponce Circle Park. The Coral Gables Chamber of Commerce's annual gourmet burger event kicks off the Greater Miami Convention & Visitors Bureau's Miami Live Month by bringing together more than 20 premier restaurants from Coral Gables and around Miami to showcase their take on the best burger in town from 6 p.m. to 10 p.m.
This year attendee's can expect to sink their teeth into burger creations from Bricktop's Restaurant, Bulla Gastrobar, The Cafe at Books & Books, Christy's Restaurant, and more, while once again sipping drinks from the Samuel Adams and Brown Forman Beverages/Jack Daniels Liquors bars. A portion of the proceeds will also benefit the Coral Gables Community Foundation to help support the Chamber's small business training fund.
General admission tickets include six sliders and two beers, while VIP tickets include unlimited sliders and beers plus admission to the Jack Daniel's VIP lounge. To purchase your tickets, visit the official eventbrite page.
Hyde Beach Kitchen + Bar Unveils New Menu
Earlier this week, Hyde Beach Kitchen + Cocktails (HBKC) unveiled a revamped menu with the launch of their brand new second floor lunch offerings at the 2nd floor restaurant of the oceanside lifestyle property. The sought-after property among beachgoers and foodies alike is now accommodating guests for lunch on the 2nd floor, beginning at 11am, available daily.
Their reformatted menu offers new menu items including Crispy Chicken Sandwich with white cheddar cheese sauce, creamy cabbage slaw served with fries; Salad Nicoise seared ahi tuna, soft boiled egg, nicoise olives, green beans fingerling potatoes; Filet Mignon cooked to perfection over coals, served with bordelaise, mashed potato and asparagus; Jumbo Lump Crab Cakes remoulade sauce, cole slaw and fries; Whole Grilled Fish and Whole Grilled Lobster just to name a few.
What's more, HBKC has also debuted their newest addition, a retractable all weather sustaining awning, to keep guests comfortable rain or shine. Come one, come all to Hyde Beach Kitchen + Cocktails's newly opened lunch hours and enjoy a dish (or two) of their newest!
Bird & Bone Joins The Confidante
Miami Beach's popular lifestyle hotel, The Confidante, has teamed up with Chef Richard Hales to present a new restaurant concept this fall: Bird & Bone, which will showcase Chef Hales' take on the American culinary landscape. Scheduled to launch in November with breakfast and dinner previews for hotel guests and locals, Bird & Bone will join the hotel's hip-hop themed Asian-American restaurant TALDE Miami Beach.
Known for his successful midtown Miami restaurants Sakaya Kitchen and Blackbrick Chinese, Hales will source a menu that reflects the heart and soul of traditional country cuisine from independent small farms and organic butchers, touching on his passion for Southern dining. Design-wise, Bird & Bone will undergo a make-over, slated for completion in February 2017, marking the restaurant's full launch. The style of the 165-seat restaurant will transport guests from Miami Beach to a contemporary countryside farmhouse.
The American-inspired menu will feature daily specials like the aptly named "Bone of the Day" and "Bird of the Day. Menu highlights will include Slow Roasted Lamb Ribs with White BBQ Sauce, Charred Cauliflower, Cayenne Pepper; and Mason Jar Snacks like Deviled Ham, Smoked Potato & Egg Salad, Pimento Cheese and Oxtail with Benne Seed Wafers. Desserts will be a twist on Southern classics by Chef Hales' wife, Jenny Hales, including Bourbon Cake with Cinnamon Whipped Cream topped with Candied Pecans.
Upon its full completion in early 2017, Bird & Bone will also feature an in-house farmers market and to-go section open daily.  Bird & Bone will be open for breakfast and dinner with lunch available poolside. Brunch will be served on Sundays. The restaurant will begin recruitment for its team starting October 24. For more information, visit www.theconfidantehotel.com.
Fi'lia Opens at SLS Brickell
sbe, a leading global hospitality, lifestyle and development company, is excited to announce the opening of Fi'lia with renowned James Beard Award-winning Chef Michael Schwartz of The Genuine Hospitality Group at SLS Brickell Hotel & Residences, a new property in partnership with Related Group.
Schwartz's first Italian concept sits at the corner of South Miami Avenue and 13th Street in the heart of Brickell with landscaped outdoor seating and a wood grill-anchored open kitchen and bar in the main dining room. The restaurant is now open for dinner, with breakfast and lunch.
Chef de Cuisine Tim Piazza comes to Fi'lia from his post as Sous Chef at Michael's Genuine, bringing to life Schwartz's food and approach in this new kitchen. Dinner draws guests in with irresistible Snacks including Heirloom Tomato Bruschetta with stracciatella and basil.and Charred Eggplant Spread on freshly grilled bread with grated bottarga. Working down the menu, dishes are conveniently listed by size, ranging from light but satisfying Small dishes like the bright Citrus Salad with pistachio and aged piave vecchio, to a bold and flavorful traditional cut in the 42oz Bisteca Fiorentino executed simply on the wood grill with Meyer lemon and rosemary.
Fresh, daily-made Pastas are an important part of the menu and guests can enjoy this handmade touch in a few ways.  Delicate, filled bundles of mouth-watering Corn Agnolotti are brought up with a zesty roasted lobster sauce and decadent Braised Short Rib Crespelle are Italian crepes baked to crispy, bubbly decadence with béchamel, taleggio and fontina.
Pizza has pride of place on the menu with perennial favorites like Margherita with tomato, mozzarella and basil in perfect proportion and finished with the restaurant's own first press, cold press Italian extra-virgin olive oil blend. A taste of something new comes in combinations like Leek & Potato with pancetta, rosemary and trugole, as well as Pistachio Pesto with house made ricotta, charred onion, pecorino – all of them created using the freshest ingredients and Schwartz's signature restraint.
For more information, please visit filiarestaurant.com.
Election Day Rehab at The National Hotel
When election season has been this hard to endure, we must brace ourselves for what is to come on election night. The National Hotel Miami Beach, the cinematic Art Deco treasure in the heart of South Beach, is where you'll want to be for Decision 2016. The resort is launching their Political Hangover package offering visitors and locals a place to watch the election unfold on live television, and a beautiful, relaxing place for guests to rest their weary heads after every ballot is counted and the country begins to come to grips with who our next President will be.
Bookable by October 25, 2016 for travel between November 6-10, 2016, the National's Political Hangover package starts at $195* per night and includes:
Overnight accommodations in a spacious guest room
Access to watch the live Election Night coverage in the resort's Martini Room
Two complimentary drinks at Blues Bar
Guaranteed

1 p.m.

late check out
Breakfast for two at Tamara Bistro
Those not staying overnight will still be able to watch the live Election Night coverage with other anxious viewers from the Martini Room.
Guests can recover from their political hangover on a float over the longest pool in all of Miami Beach, or by getting a poolside massage in one of The National's safari-chic private cabanas. Guests can also enjoy a delectable lunch on the outdoor patio of Tamara's Bistro or at the Aqua Pool & Lounge, which is just steps away from the beach.
*Tax and daily resort fee not included in promotional package. To book the Political Hangover package, please call 305-532-2311 or visit us online at www.nationalhotel.com for more information.
Free Pizza-Making Class at La Moderna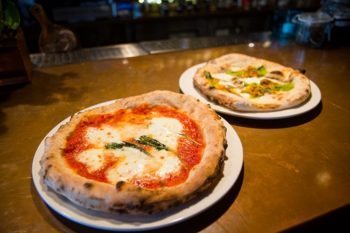 Located in Sunset Harbour's burgeoning food scene, La Moderna encourages guests to put on their chef hats and learn how to make the perfect pie from master pizza maker Gennaro Luciano on Sunday, Oct. 30th.
Luciano perfected the art of pizza-making in his birthplace of Naples, Italy. Eager to share his skills with guests, Luciano will unveil the secrets to creating a true authentic Italian pizza in an evening of interactive fun. Away from the oven and at the bar, hand-crafted cocktails created by La Moderna's talented bartenders will be served to compliment the hands-on experience. Participants will leave with a greater knowledge of pizza recipes, methodology and tips on how to make your own pie at home.
Please RSVP for this event at info@lamoderna.com.
Yardbird + Pinch Team Up for Midnight Chef's Table
As soon as the clock strikes midnight, that's when the culinary magic begins. Yardbird Southern Table & Bar Miami's Midnight Chef's Table series is back with a collaboration with Pinch Kitchen and Winemaker Frederic Brouca from Domaine Brouca. Guest chefs John Gallo and Rene Reyes will whip up a one-time-only farm-fresh feast. Each course will be paired with hand-selected wines from XXI Wine & Spirits.
The evening begins with a cocktail reception followed by a sit-down dinner, which begins promptly at midnight. Dishes include Spring Chicken Galantine Biscuit with smoked egg yolk aioli, Lake Meadow Poussin and schmaltz biscuit paired with Domaine de Mauperthuis Chablis (2014); Burnt Apple and Foie Gras Dumpling with walnuts, nasturtium and calvados paired with Domaine Muré Riesling (2014); Roasted Pheasant and Stuffed Celeriac with speck, Brussels sprouts and pheasant jus paired with Domaine Frédéric Brouca (2014).
Cost is $95 per person including tax, gratuity and fees and complementary wine pairings. Tickets can be purchased by visiting – https://50eggsinc.ticketleap.com/novembermct/.
Sizzling Saturdays at Zest
Zest just launched their new Sizzling Saturdays promotion, taking place every Saturday from 5:30 p.m. to 11 p.m. The menu is offered for $29 per person and includes:
Rum Punch
Jamaican Jerk Suckling Pig
Pigeon Peas and Rice
Corn Flake Crusted Sweet Plantain
Caribbean Cole Slaw
In addition, the restaurant has launched new winter lunch and dinner menus. Menu highlights include Hearth Roasted Octopus, Braised Brussels Caesar Salad, Pumpkin Gnocchi and the Huevos Rancheros Skillet. For more information, call 305.374.ZEST (9378).
Celebrate National Sandwich Day at Macchialina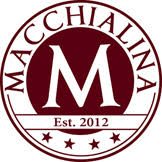 In celebration of National Sandwich Day on Thursday, November 3, Chef Michael Pirolo will be offering a limited edition Aussie Lamb Panino made with the sustainable and pasture-raised meat from Down Under.
To kick-off the holiday, Macchialina will be hosting a festive Happy Hour from 6PM to 8PM on Wednesday, November 2 featuring complimentary passed appetizers and tasty bite-sized sandwiches prepared by Pirolo and Australian Lamb. Those looking to grab a drink at the bar can take advantage of $10 cocktails and specials on beer and wine as well as fun Aussie Lamb giveaways.
The special Aussie Lamb Panino will be available during dinner service for two days only – Wednesday, November 2 and Thursday, November 3.
Guests will be encouraged to enter Aussie Lamb's #OwnYourParty sweepstakes by snapping a photo of their best "party face" for a chance to win a True Aussie Lamb prize pack. More information can be found at www.ownyourparty.com.
Fooq's and Friends Presents "Olla"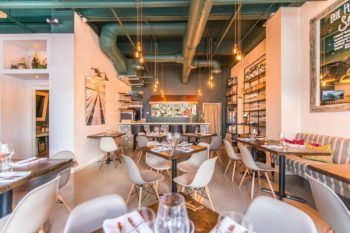 On Wednesday, November 9th Fooq's & Friends presents "OLLA," by guest chef, Scott Linquist of COYO Taco.  Guests are invited to get a first bite of Chef Scott's newest project OLLA (pronounced oi-ya) before debuting on Miami Beach by the end of November.
Inspired by the origin and soul of traditional Mexican cuisine, Chef Scott will prepare a selection of classic moles derived from the Oaxaca region.  During the dinner, guests will be guided through four distinctly different preparations of mole in addition to an amuse of island creek oysters paired with sangrita verde and a shot of Illegal Mezcal Joven.
To end the evening, dessert will include Pistachio Crepes, roasted bananas, goats milk dulce de leche, vanilla bean ice cream and Café de Olla, classic spiced mexican coffee, canela, piloncillo and topped with mezcal crema.
Reservations can be made from 6 PM – 9 PM. Each seating costs $60 per person (plus tax & gratuity), and includes a welcome drink. A tequila cocktail and wine pairing is also available for an additional $35. Space is limited – to make a reservation, email reservations@fooqsmiami.com, or call 786.536.2749.
Il Faro Opens in Coral Springs
Native Italian Concept Il Faro Pizzeria and Restaurant is officially open after the success of its soft opening in May 2016. Il Faro is the newest project of the world renowned Chef Marco Baruffaldi, the owner of multiple restaurants across Italy and the U.S., and the author of the famous book "Confession of a chef: secrets, bad luck and chef's anecdotes" that will soon be available in the United States.
The idea of the restaurant is to introduce the true Italian regional cooking traditions to the US. Il Faro features an authentic Italian cuisine. Born in Cento, a little town among the cities of Ferrara, Bologna And Modena in the Emilia Romagna Region, Chef Baruffaldi honors the best cooking traditions of both north and south of Italy. His native region is the origin of Parmigiano Reggiano, Mortadella and Balsamic vinegar, and it comes as no surprise that the dishes Chef Baruffaldi creates are full of the authentic tastes and flavors of Italy.
The menu of Il Faro Pizzeria and Restaurant absolutely reflects its concept. Most of the ingredients are imported straight from Italy. Nothing in the restaurant is pre-made, as all the dishes are created upon the order. Italian wines and cocktails are meant for guests to further indulge in the tastes of Italy.
The design of the restaurant is the result of the hard work and dedication of the number of the Italian designers. A bright and cheery interior with white-washed tables and chairs, reclaimed wood and wine cork décor give the place a simplistic flair. With a menu that pays homage to owner's hometown, Il Faro Pizzeria has all the trappings of a true classic.
Il Faro Pizzeria and Restaurant is located at 760 Riverside Dr., Coral Springs, FL 33071 in the plaza of Outback, right next to the Coral Square Stadium 8 movie theater. The restaurant is open for lunch and dinner from 11:30 a.m. till 10 p.m. Tuesday through Sunday. For more information, visit their Facebook page: https://www.facebook.com/faropizzeriarestaurant/.
Rowan Jacobsen Shucks Things Up at Mignonette
On Tuesday, November 22nd bivalve savant and James Beard Foundation award-winning author Rowan Jacobsen will be Mignonette's Shucker of Honor. Jacobsen has spent the past year visiting oyster farms and oyster bars across North America and compiled his findings into his new book The Essential Oyster. Chef/Owner Daniel Serfer and the team at Mignonette celebrate their honorable mention with an oyster feast!
A decade ago, Jacobsen's A Geography of Oysters became a catalyst for oyster culture across America. Jacobsen waxes poetic on the romance of oysters, the primal rush of slurping a raw denizen of the sea, and the mysteries of molluscan terroir. Rowan brings his expertise to Mignonette for an oyster fueled evening featuring sky-high raw bar towers and plenty of shellfish. Tickets are available now and include a five-course tasting menu with beverage pairings and a signed copy of Jacobsen's new book The Essential Oyster.
Menu to be announced one week prior to dinner on Tuesday, November 15th
The dinner is limited to 40 seats and tickets are $120 per person (inclusive of tax and service). Welcome cocktail and passed snacks will begin at 7:30pm; dinner starts promptly at 8pm. Tickets must be purchased in advance by emailing tess@mignonettemiami.com. Mignonette is located in Edgewater at 210 NE 18th Street.
Late-Night Halloween Happy Hour at Semilla
Where do you take the party after Lincoln Road on Halloween night? A few streets south and away from the aftermath, Semilla Eatery and Bar will host a late night happy hour from 10pm until 2am for all those hungry people-watchers.
Emulating the famous Friday night happy hour, there will be a live DJ and delicious $6 snacks and bites until the wee hours of the morning. All wine is 50% off every Monday, so wine drinkers can rejoice as the tradition continues through the night. Come in your costume and continue the party to the beats of DJ Johan Pfeifer with the local partiers who are just getting started.