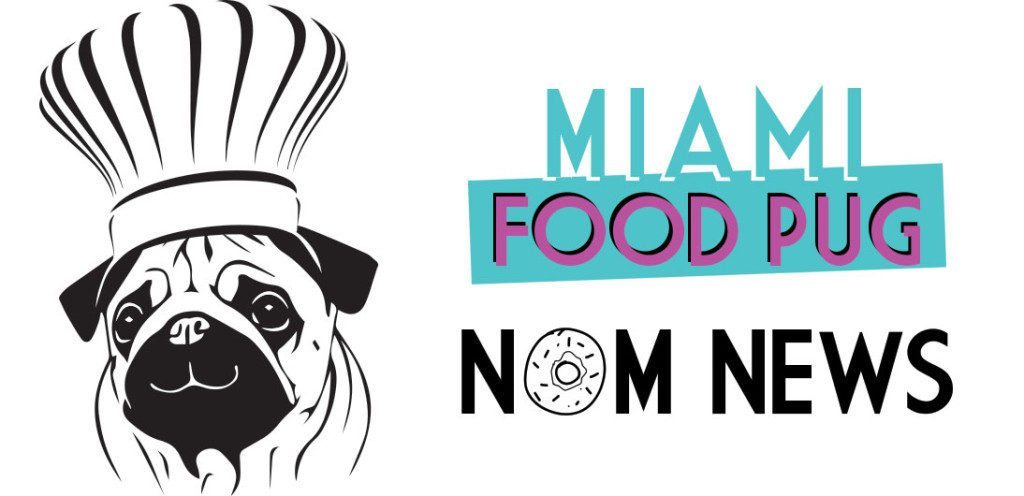 November 4, 2016
Each Friday, we compile South Florida food-related news and events that we couldn't fit on the site earlier in the week, as well as other local news that piques our interest. Want to be included in next week's roundup? Shoot us an email at bark@miamifoodpug.com.
Here's your weekly dose of nom.
Chef Paul Qui Hosts LUCKYRICE
SUSHISAMBA Launches New Anniversary Menu
All-You-Can-Eat Wing Fest at Smokey Bones
New Chef's Tasting Menu at The Sarsaparilla Club
Epicure Gourmet Market and Café Offers Thanksgiving Packages
Great Circle Coffee Joins Miami's Coffee Scene
Swizzle Bar to Open in Washington Park Hotel
Mignonette Uptown Announces Chef de Cuisine
Pinch Kitchen Debuts 1-Year Anniversary Menu
National Nacho Day at On the Border
Dim Down Tuesdays at Pubbelly
Sugarcane to Open in Las Vegas
A Night in Amalfi Hosted by Lure and Macchinalina
Oceans 234 Unveils New Menu
Chef Paul Qui Hosts LUCKYRICE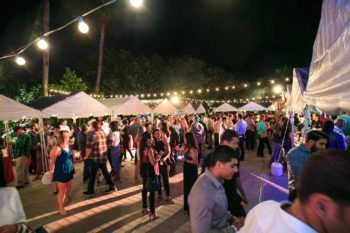 For the first time ever this year, Top Chef champion and James Beard Award-winning Chef Paul Qui from Miami's newest 'Pao by Paul Qui' at the Faena (Qui's first restaurant outside of Austin, TX) will host the 7th Annual LUCKYRICE Grand Feast presented by Bombay Sapphire EAST Gin. Chef Qui will share exclusive Filipino and Spanish-inspired dishes at the Asian-meets-Latino celebration taking place on Friday November 11, from 7:30PM – 11:00PM at The Raleigh Hotel Pool & Oasis.
After six years of sold-out events in Miami, NYC, LA, SF, and (for the very first time this year) Houston, LUCKYRICE returns to the Magic City for a night of Asian epicurean culture bringing together top chefs and bartenders from the area to showcase the authentic fusion and cultural collisions that have transformed us all into global citizens. Guests will have the opportunity to sample well-known classics like kimchi and ramen in addition to innovative twists on tradition and specialty Bombay Sapphire EAST cocktails – like this year's signature Year of the Fire Monkey Silk Journey –  that will transport your senses to Asia with its exotic mix of botanicals including Thai lemongrass and Vietnamese black peppercorn.
Tickets are on sale now and can be purchased here.
SUSHISAMBA Launches New Anniversary Menu
Starting this Sunday, SUSHISAMBA on Lincoln Road is serving up a new anniversary menu. The menu, which celebrates the restaurant's 15 successful years, lets guests enjoy five great dishes and a welcome cocktail for $55. Selections include crispy yellowtail taquito, tuna tiradito and mochi. This special menu will be available through the end of the year. For more information, call 305.673.5337.
All-You-Can-Eat Wing Fest at Smokey Bones

The most dreaded day of the week just went to being the most highly anticipated with Smokey Bones' Monday Night Football All-You-Can-Eat Wing Fest for only $10.99 per person. Now that America's favorite sport is back, watch the games and enjoy unlimited wings paired with over 50 different options of beers and other libations from 9 PM to closing every Monday.
Choose from over 12 different flavors of wings including Memphis Dry Rub, Mustard BBQ, Buffalo, Carolina Mopping Sauce, Garlic Parmesan, to name a few — if you're like us, you LOVE options!
Also, don't forget to stop by Smokey Bones on Sundays to cheer on your favorite teams and fantasy players around the country as the company has teamed up with NFL Sunday Ticket only on DIRECTV. As Smokey Bones has over a dozen TV screens at each location, you'll get to watch every game – all in stunning HD. Offer good with beverage purchase. Dine in only (no doggie bags please). Available for a limited time only.
New Chef's Tasting Menu at The Sarsaparilla Club
Chefs Jeff McInnis and Janine Booth have decided to further indulge their patrons with a delectable array of dishes included on their new Chef's Tasting menu. The American Dim Sum restaurant, The Sarsaparilla Club, offers guests the option to choose from either a classic or vegetarian four-course tasting menu. Both menus are priced at an affordable price of $39 with thirst quenching cocktails, wines and draft beer pairings also available for $20.
The tasting menu experience starts with some of Chef McInnis and Chef Booth's signature dim sum cart dishes such as the Braised Short Rib Dumpling, Pork Belly Steamed Bun and Drunken Deviled Eggs. If guests are opting for a vegetarian night, dim sum items like The Carrot & Beet Tartare, Beet & Goat Cheese Dumpling, Heirloom Tomato Toast, Mushroom & Onion Sticky Bun and Corn 4 Ways are sure to satisfy.
The third course features the chef's larger plate options including the Green Curry Fried Chicken Drumstick, Short Rib Meat Loaf, Charred Bok Choy, Grilled Graffiti Eggplant, and Spiced Honey Carrots & Farro Salad. Lastly, to end the meal with a sweet tooth the menu features the Sarsaparilla Chocolate Cake topped with Rainbow Root Chips, Honey Butter Drizzle and Sea Salt.
Each course is paired with a specialty drink like the Barrel of Monks Draft beer, JP Chenet Sparkling Blanc de Blanc, Langued'oc, 2013 Chateau St. Jean and their signature dessert cocktail for an additional $20.
Epicure Gourmet Market and Café Offers Thanksgiving Packages
From their table to yours, Epicure Gourmet Market and Café encourages guests to experience their rich, home-style Epicure Family Feast this Thanksgiving season. Epicure's Executive Chef Michael Love, hand selects the recipesand ingredients for each component of this seasonal meal, making sure to include holiday classics and ensure flavor that reflects a traditional homemade feast.
The classic package features a savory roasted turkey, country stuffing, candiedsweet potatoes, fresh dinner rolls, sautéed vegetables and a choice between two freshly-baked, signature Epicure desserts – all prepared to satisfy the seasonal cravings for a table of 10.
Catering to all tastes, families who prefer turkey day without the turkey can purchase Chef Michael Love's Not–So–Traditional Thanksgiving Dinner, which features a spiced pumpkin bisque, fresh basil and crumb-crusted roasted salmon, arugula hearts of palm salad, classic mashed potatoes, mixed artisan dinner rolls and topped off with sweet pumpkin cheesecake – ideal for a family of four.
Making your holiday simple and delicious, the gourmet market invites families to spend less time in the kitchen and more quality time in the company of loved ones. Guests can purchase the Epicure Family Feast for $199 and the Not–So–Traditional Thanksgiving Dinner package for $99.
To preorder, please call (305) 672-1861 for Miami Beach or (305) 974-4581 for Sunny Isles.
Great Circle Coffee Joins Miami's Coffee Scene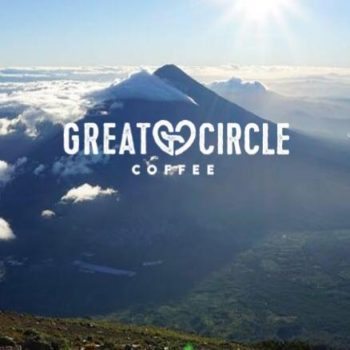 Pairing relationship-based, socially-conscious sourcing practices with environmentally-friendly roasting processes, Great Circle Coffee is Miami's newest coffee roaster, quickly gaining attention for their single-origin roasts, seasonal blends and award-winning branding.  As Miami continues to grow as a new American hub for specialty coffee roasters, founder Sergio Boppel aims to make impactful contributions across the coffee supply chain while delivering the highest quality beans to local cafes, hotels and restaurants.
Currently, Great Circle's product portfolio consists of three lines, featuring a variety of organic offerings. Handcrafted blends are developed by targeting specific flavor profiles and combining seasonal coffees that result in consistent, year-round products. Their single-origin coffees are special small-lots sourced based on seasonal availability, offering coffee enthusiasts distinct sensory experiences based on attributes such as origin, processing method and altitude at which the coffee was grown.  Many of Great Circle's beans are sourced from Guatemalan and Central American producers, due to strong ties in the region, in addition to coffees from East Africa, South America and Southeast Asia. Great Circle also offers blends specifically designed for cold brew style coffees, perfect for Miami's year-round heat.
Great Circle Coffee is currently available by the bag or via monthly subscription online at http://www.greatcirclecoffee.com, along with a selection of premium coffee supplies and Great Circle merchandise. Coffee enthusiasts in Miami can get a taste at the 1 Hotel's Nativ Café, or buy bottles of Great Circle cold brew at Perricone's Market in Brickell.
Swizzle Bar to Open in Washington Park Hotel
Swizzle, a tropical cocktail bar, is slated to open at Washington Park Hotel November 11, 2016.  Located in the lobby of the hotel's historic Kenmore building, Swizzle's menu focuses on the namesake cocktail and its deep Caribbean roots. Traditionally a rum-based drink, the Swizzle originated in the late 17th century with the introduction of ice to the region. The cocktail is prepared by swiftly stirring a drink with crushed ice using a "swizzle stick" – originally a multi-pronged branch of a native aromatic tree. A few minutes of vigorous "swizzling" results in a frothy, icy cocktail – ideal for a tropical setting.
Swizzle is the brainchild of Danilo "Dacha" Bozovic, who has been a high profile member of the cocktail community for many years. He has bartended at Employees Only in New York and recently released a book, "Barkeep: The Guide to Becoming a Professional Bartender." He is head bartender and partner in the upcoming Employees Only Miami set to open this December — which will also be located within the grounds of Washington Park Hotel.
Swizzle will operate independently out of the hotel's main lobby under Bozovic's direction. Guests can sip Swizzle cocktails poolside on the hotel's sprawling lawn, sit down for leisurely table service or enjoy while participating in Washington Park Hotel's host of outdoor activities including dominos, ping-pong and chess.
The Swizzle menu includes signature cocktails such as the South Beach Swizzle, made with pisco, young coconut puree, fresh lime juice, honey orange syrup, white crème de cacao and pineapple bitters; and the Hollywood Swizzle featuring elderflower, Flor de Caña rum aged four years, Makers Mark bourbon, Velvet Falernum Liqueur, fresh lemon juice & Peychaud's Bitters. There will also be a menu of casual eats including the WPH Burger with Muenster cheese; Avocado and Crab Toast; and Swizzle Cocktele with shrimp, calamari and avocado.
For more information or bookings please visit wphsouthbeach.com.
Mignonette Uptown Announces Chef de Cuisine
The duo behind Edgewater's neighborhood oyster bar Mignonette is expanding their seafood shrine to North Miami Beach.  Chef Daniel Serfer and business partner Ryan Roman will open a second location of their oyster spot in late 2016 in the iconic former Gourmet Diner space at 13951 Biscayne Boulevard.
Mignonette's North Miami Beach outpost replicates many favorites from the original menu and offers several new dishes that are sure to become favorites. It's the first where you can order Buffalo Scallops and BBQ Octopus thanks to newly anointed Chef de Cuisine Anthony Ciancio. Ciancio (pron. chahn-chyo) has come through the ranks of Miami's favorite kitchens, Michael's Genuine Food & Drink, 27 Restaurant & Broken Shaker and Alter, and worked under two James Beard award-winning chefs – Sean Brock at McCrady's in Charleston, SC and Jodi Adams at Trade in Boston, MA.
Embracing the same "plain and fancy" mentality from the Mignonette Downtown, Serfer and Ciancio offer a fresh take at Mignonette Uptown, drawing from Ciancio's unique experiences and skills.  The popcorns, plains, and dailies all make appearances on the new menu, as do the po'boys stuffed with fried conch or shrimp. Same for the oysters and a killer wine list ("which keeps the lights on," says Serfer).
And yet, many new items have also been added. Joining the OG offerings are 'Fancy' dishes like: 28-Day Dry Aged Steak with Pommes Anna. Rounding out the menu is lighter fare like Tomato and Plum Salad with house made ricotta cheese, whey and shiso; Kale with feta, chili flakes and dill; Cucumber with yogurt and herbs, and White Beans in Broth with smoked pork and braised greens. Among the crowd pleasers are Warm Maine Rolls, Buttermilk Fried Chicken, and Crab Cakes.
The design is meant to recall Old Florida-meets-roadside diner. The centerpiece of the design is the building itself, a classic aluminum-sided diner with can't-be-missed neon signage. There's ample parking, although we can't promise that our waitstaff will be serving you car-side in roller skates.
Pinch Kitchen Debuts 1-Year Anniversary Menu
Pinch Kitchen has officially turned one and to celebrate it has created a special anniversary menu available the entire month of November. The anniversary menu is a compilation of some of their most popular dishes from the past year. The anniversary menu is available for $45 per person. A minimum of two people must order the family style menu.
The menu will include the following:
3 Starters
Seasonal Soup (this will be served individually)
Salmon Croquetas with chermoula aioli (2 per person)
Beef Dumpling in umami sauce (3 per person)
Entrees (1 per person)
Choice of:
Salmon with sautéed baby bok choy, asian butter crust, dashi
Lamb Ravioli tomato, zucchini, harissa, home-made lebneh
Petite Filet chestnut puree, gremolata, sauteed Swiss chard.
The Anniversary menu will be available Tuesday through Sunday during dinner service. In addition, a wine pairing may be added to the Anniversary menu for an additional $20 per person. Tax and gratuity are not included.
Beginning Sunday, November 6th, Pinch will launch Sunday dinner service. For reservations or group events please email inquires@pinchmiami.com or call 305.631.2018.For more information, visit www.pinchmiami.com.
National Nacho Day at On The Border
On The Border Mexican Grill & Cantina® is making National Nacho Day a must-attend event at its restaurants nationwide. On Sunday, Nov. 6, guests can get their hands on the always-popular Stacked Nachos or the Grande Fajita Nachos, which have been brought back for this special occasion.
From open to close, guests can take advantage of 50% off either signature dish at participating restaurants.
Stacked Nachos are piled high with freshly made refried beans, perfectly seasoned ground beef, mixed cheeses, queso and sour cream, topped with pico de gallo, pickled jalapeños and guacamole that is made fresh in-house daily. Grande Fajita Nachos feature steak or chicken, refried beans and cheese and are also served with guacamole, sour cream and pico de gallo – individually served ensuring guests get each fresh ingredient in every bite. It's no wonder guests are craving for the Grande Fajita Nachos to make a permanent comeback.
With elections just a few days away, On The Border decided to join in on the fun and is hosting an election of its own. The two contenders are the Stacked Nachos and the Grande Fajita Nachos. By simply ordering one or the other, guests will be casting a vote for which wins the popular vote.
No coupons are needed and the half-off deal is available for everyone at participating restaurants, including dine in and to go. Online ordering is also available. For more information about On the Border, including menu items and locations, visit www.ontheborder.com.
Dim Down Tuesdays at Pubbelly
Pubbelly will be launching Dim Down Tuesday's starting next week featuring $25 all-you-can-eat dumplings and $4 bao buns all night long!
Among the menu highlights:
Bao Buns
–      Pork Belly – butterscotch miso, corn powder
–      Short Rib – green curry, papaya salad, peanuts
–      Baby Shiitake – black garlic, soy, crispy shallot, tofu aioli
–      Buffalo Sweetbreads – hot sauce, pickles, blue cheese
–      Baja Bao – mahi mahi, beer batter, chipotle, slaw
Dumplings
–      Duck – pumpkin, almond brown butter, orange
–      Shortrib – white corn soy, parmesano, black truffle
–      Pork Belly – onion marmalade, chili oil, su-shoyu, pickles
–      Corn Soup – shortrib broth and truffle bubbles
Sugarcane to Open in Las Vegas
SUGARCANE raw bar grill, the James Beard-nominated Miami eatery, will officially open its doors in Las Vegas this coming November. The 6,376-square-foot, 195-seat restaurant will be located in the Grand Canal Shoppes at The Venetian Las Vegas. SUGARCANE raw bar grill's celebrated culinary concept of globally-inspired small plates unites three distinct kitchens – an open fire grill, raw bar and traditional kitchen – and will be led by Executive Chef and Partner Timon Balloo alongside newly appointed Las Vegas Executive Chef Ryan Nuqui.
While the small plates take inspiration from all regions of the world, Balloo and Nuqui have created a menu that celebrates the region's local bounty.
"It is so exciting to bring the flavors of SUGARCANE raw bar grill to Las Vegas," said Chef Balloo. "One of my favorite dishes is the sea urchin tostada, with layers of oceanic sweet roe, clean crisp jalapeño and finished with an al pastor jam. Another great dish is the shellfish hot pot rice, creamy short grain rice cooked in a luscious broth with clams, cuttlefish and Alaskan king crab, which we know will be a Las Vegas crowd-pleaser."
The open fire grill will yield a mix of meats, seafood and vegetables, including Nduja Quail served with pommes purée and bone jus, Yellowtail Collar and Okinawa Purple Sweet Potato. The traditional kitchen shines with SUGARCANE raw bar grill's signature dishes including Bacon Wrapped Dates with linguiça and manchego, Brussels Sprouts with orange and sweet soy, Goat Cheese Croquettes with membrillo marmalade and most famously, the Duck & Waffle.
SUGARCANE raw bar grill "reinterprets" raw, providing a rotating selection of crudos and shellfish to include Kinilaw Kanpachi, prepared with coconut cane vinegar, citrus and puffed rice, and West Coast Snapper Ceviche, with aji amarillo, sweet potato and crispy maiz cancha.
Equal parts food and beverage, a 76-seat bar and lounge area offers a striking focal point with a vast rum display featuring one of the largest collections in Las Vegas. The restaurant will also offer SUGARCANE raw bar grill's signature libations, such as the Spice of Love and Tobacco Rum Old Fashioned. For those interested in a more intimate dining experience, SUGARCANE raw bar grill will also have a 535-square-foot private dining room that seats up to 22 guests.
A Night in Amalfi Hosted by Lure and Macchialina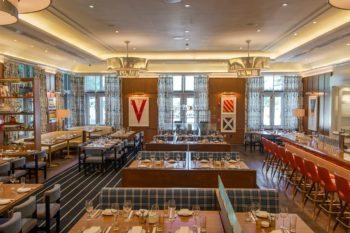 Miami Beach's award-winning seafood hot spot, Lure Fishbar, will be hosting an extraordinary dinner in collaboration with beloved rustic Italian eatery, Macchialina, transporting diners to "A Night in Amalfi." The one-of-a-kind experience will take place in Lure Fishbar's intimate private dining room on Wednesday, November 16 at 7PM.
The evening will begin with an hour long cocktail reception on Lure's expansive outside patio. Guests will enjoy passed hors d'oeuvres, cocktails and a live accordion player while taking in beautiful views of the Atlantic Ocean.
The special four-course family style menu crafted by Lure's Executive Chef John Iatrellis and James Beard Award semi-finalist Chef Mike Pirolo of Macchialina will take diners on a journey through the coast of Southern Italy. Guests will be able to indulge in fresh seafood delicacies such as fresh anchovies stuffed with mozzarella di bufula battered and fried crispy; and Paccheri al sugo di scorfano, a traditional ragu made with slow braised Mediterranean scorpion fish, tomatoes, white wine and garlic. Dinner will be accompanied by white and red wines and will end on a sweet note with a decadent dessert pairing.
Seating is limited. Price is $100 per person (inclusive of beverages, excludes tax & gratuity). Reservations are required and can be made by emailing Jacqueline@macchialina.com.
Oceans 234 Unveils New Menu
Finding a great meal on the water isn't always the easiest endeavor. But when entrepreneur Danielle Rosse launched Oceans 234 in 2001 – just steps from the surf in Deerfield Beach – she helped set the bar for upscale dining by the seaside.  Since then it has become a South Florida mainstay, enjoyed a $1.8 million facelift and, now, giving devotees and the uninitiated ample reason to come ashore at 234: new lunch and dinner menus by recently-appointed executive chef Brian Cantrell and a splashy selection of libations by new beverage director Drew Shane.
Created by Chef Cantrell, the new lunch and dinner menus at Oceans 234 encompass refined, familiar favorites and new creations. Lunch items skew toward seaside comfort food with First Things First (appetizers) such as Baja Fish Tacos ($15) with jicama slaw and rocoto pepper; The Smoked Fish Dip ($15) with pickled sweet and hot pepper, and Crab Potato Skins ($16) with spinach, bacon, Vermont white cheddar and truffle salt. Entrée Salads, Sushi and Raw Bar options abound as well as a menu of Simply Grilled selections from the sea (MP), served with coconut almond basmati rice, garlic green beans and papaya salsa.  Lunchtime meat and sandwich options run the gamut from local Fish and Chips ($19) –  grouper beer battered, fried crisp and served with remoulade and purple slaw; Lobster Mac n Cheese ($37) with rigatoni, ½ pound of lobster meat and mascarpone cheese sauce, and Center Cut Filet Mignon ($39) with Yukon mash, haricot vert, mushroom ragout and crisp onion.
The dinner menu is an expansive affair, brimming with choices. Beyond Sushi and Raw Bar options, First Things First shareables include Grilled Octopus & Chorizo ($18) with fennel, tomatoes, fingerling potatoes, olives and black garlic vinaigrette; Lollipop Chicken Wings ($16) Korean BBQ-style, dressed with chopped scallions, sesame and sriracha; Chicken Tostadas ($12) with ahi panca, queso fresco and avocado and a Kale Caesar ($12), fresh kale tossed with garbanzo beans, baby heirloom tomatoes, chipotle pepitas and shaved parmesan.  Land & Sea options include Pan Seared Salmon ($27) with wilted kale, white beans, grape tomatoes and truffle pea puree; Diver Scallops ($39) on butternut squash puree with curried cauliflower and Moroccan tapenade; Dijon Herb Crusted Rack of Lamb ($36), served with quinoa tabbouleh, Brussels sprouts and a cabernet reduction as well as Chicken Milanese($19) with baby arugula, mozzarella, tomatoes and aged parmesan.
Compliments of pastry chef Maria O'Hara new dessert offerings include a decadent Chocolate Triology ($10) of Oreos baked between chocolate chip cookie dough and a creamy fudge brownie served with blackberry cabernet and chocolate ganache; Key Lime Pie ($10) served on a crisp macadamia crust, creamy meringue brulee and blueberry lime compote; Salted Caramel Cheesecake ($10) with berries and a caramel glass crisp; Espresso Crème brûlée ($10) topped with fresh berries as well as an assortment of Sorbets and Ice Cream ($8), such as mango, blackberry cabernet, vanilla and chocolate.
Oceans 234 is located at 234 North Oceans Boulevard in Deerfield Beach. The restaurant is open Monday through Thursday from 11:30AM to 10PM; Friday and Saturday from 11:30AM to 11:00PM and Sundays from 10:00AM to 10:00PM. Telephone: (954) 428-2539; www.oceans234.com.