Christmas is around the corner, but it's not too late to pick up some presents for your loved ones. Below, we've rounded up a few of our favorite food and non-food gifts to help you spread some holiday cheer. Next week, be on the lookout for our other holiday roundup: Christmas events. Happy shopping!
Food
Culinary Classes and Tours
Charitable Donations
For the Pup in Your Life
Miscellaneous
Food
Holiday hampers, pies and other treats from The Avenue
This season, 'The Avenue – British Diner' is putting together holiday hampers that make unique and tasty gifts for friends, family, clients or co-workers. Each hamper includes scotch eggs, sausage rolls, chicken & ham pie and millionaire shortbreads … They will even deliver them for you!
Visit http://bit.ly/avenueholidays to purchase yours. Use promo code 'YESPUG' for 15% OFF until December 20.
Custom gift baskets, boxes, and trays from Cakes by Amber Love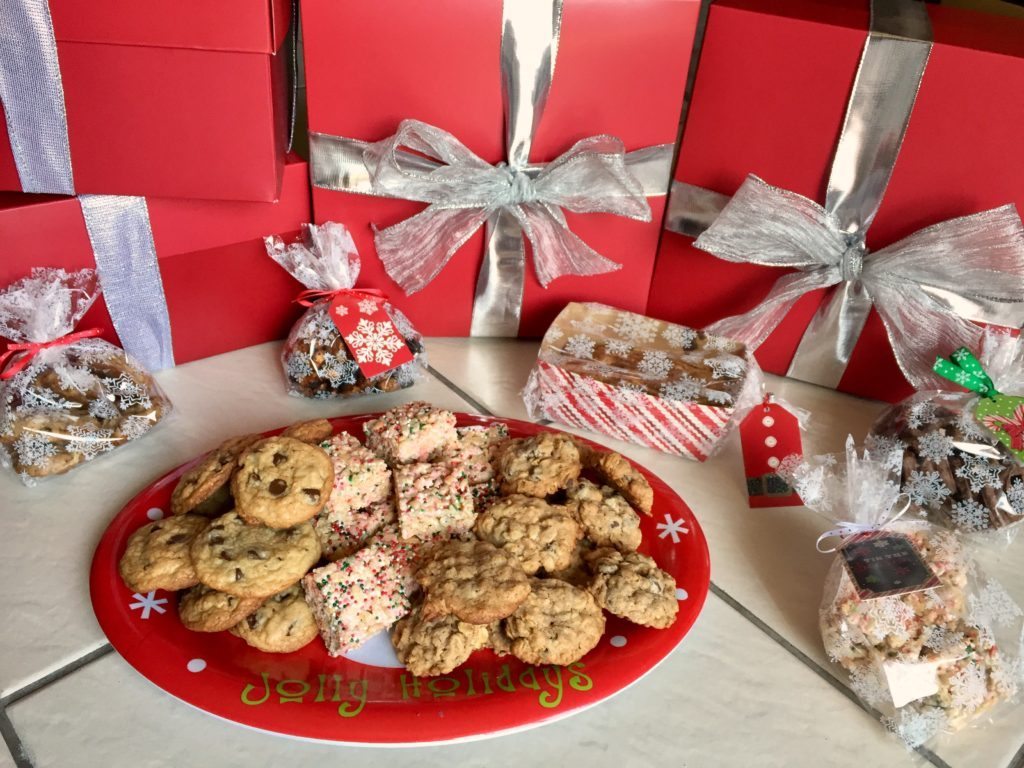 Custom gift baskets, boxes, and trays are available by special order. Cookies, breads, chocolates, toffees and any other holiday treats can be combined to make the perfect gift for the dessert lover in your life. Orders can be placed by email to cakesbyamberlove@gmail.com.
A subscription to Abuela Mami – $19.99 for a surprise box or $24.95 for a coffee box
Abuela Mami is a Miami subscription service that packs 4-9 items of hand-picked Cuban culture goodies in each box: food, snacks, coffee, dried fruits, meats, kitchen tools, mugs, flags and other Cuban memorabilia. It's a surprise every month and perfect for out-of-town loved ones who miss la ventanita.
A Jarly subscription – $19.99/month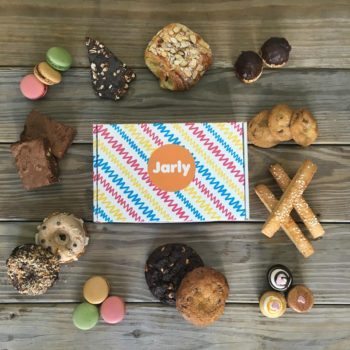 Jarly's experts search your city for artisan bakers and feature only the best in their box. Each monthly box is a surprise of assorted fresh baked goods produced by the featured baker of the month.
All kinds of chocolate goodies from Exquisito Fine Chocolates 
Exquisito Fine Chocolates uses only the highest quality ingredients to produce chocolate and marshmallow goodness. As a growing candy start-up, every chocolate and marshmallow is handmade in small batches. Such artisanal care provides the dedication needed to satisfy gourmet palates. Visit their official site to browse the selections.
Olive oil for days with Nudo Adopt, an olive oil subscription service – starting at $79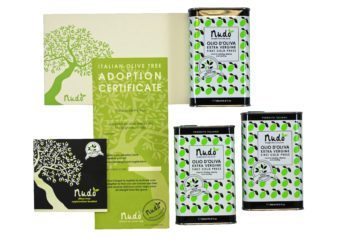 At its core, Nudo Adopt is a subscription olive oil service in which you "adopt" an olive tree from one of seven Italian groves and receive shipments of cold pressed extra virgin olive oil. The adoption not only comes with the delicious extra virgin olive oil and discounts in the online store but also helps to preserve traditional farming practices in the beautiful Italian countryside, ensuring that destructive factory farming stays away.
Rocco's Tacos Rocco's Spice – $9.99
Brought to life by charismatic owner Rocco Mangel, Rocco's Tacos & Tequila Bar is synonymous with tacos, tequila and of course, their renowned tableside guacamole and chips. After years of requests, Rocco's Tacos & Tequila Bar is finally making their secret "Rocco's Spice" available to the public at www.RoccosTacos.com ($9.95, 2.8 ounce bottle). Created by Mangel and Corporate Chef Lisabet Summa in 2007, Rocco's Spice is a unique blend of 36 ingredients that gives their guacamole and chips its unmistakable and completely addicting flavor.
Rocco and Summa crafted Rocco's Spice for guacamole and chips, but the possibilities are endless with this versatile blend that enhances chicken, pork, shrimp and veggie dishes, and even works well in cocktails like Bloody Marias. Rocco's Spice enhances food with a delicious balanced flavor, giving home cooks' favorite recipes a tasty kick.
Rocco's Spice is the perfect gift for home chefs or anyone looking to spice up their food. The spice is available at all seven restaurant locations throughout Florida and New York, and online at www.RoccosTacos.com.
Sugar Factory's stocking stuffers and baskets – $22 – $150/basket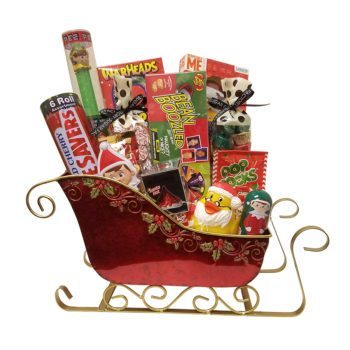 This holiday season, send your loved ones an extravagant candy baskets from Sugar Factory. The decadent sweets from Sugar Factory range from couture pops to large gummy bears. Purchase one of these themed baskets online to make their sweetest dreams come true.
Prices:
– Couture Pops: $22-$25
– Sugar Factory Duck Basket: $55
– Hello Kitty Princess Swirl Basket: $60
– Sour Bling Bucket: $65
– Gummi Bling Basket: $65
– VIP Executive Tub Basket: $150
Via Emilia 9's custom-made gift basket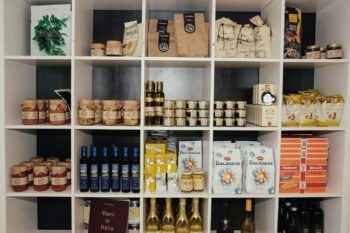 Via Emilia 9, South Beach's authentic Italian hidden gem, offers custom-made gift basket for the holiday season. Let your imagination run wild and create the ultimate holiday gift for your foodie friends and family members. Choose from Chef Wendy's homemade sauces, freshly prepared pastas, wine and fine imported Italian meats and cheeses. Prices vary depending on basket contents. Call (786) 216-7150 or visit the restaurant at 1120 15th St, Miami Beach, FL 33139.
A pre-made gift basket from Epicure Gourmet Market and Cafe
Have a friend who is a total foodie? Epicure Gourmet Market and Cafe has all their favorite items at competitive prices that won't break your piggy bank. The community gourmet market has served as a fixture in Miami for more than 70 years and continues to provide quality options for all market needs. Skim through the aisles and find gift selections from Epicure's award-winning cheese section, abundant collection of fresh caviar and wine, and a bakery that will make your mouth water including everything from home-style pies to artisan cakes and designer chocolates.
No time to tour the aisles? Simplify your choices with pre-made gift baskets featuring Epicure's signature items including wine, pastries, jams and more favorites!

Culinary Classes and Tours
Classes at The Biltmore Culinary Academy – $114 per person including service charge
In February 2009, the Biltmore Hotel furthered its longstanding passion for gastronomy and commitment to excellence in the culinary arts by opening the Biltmore Culinary Academy. As the only hotel with a recreational cooking school operating in North America, the academy has a dedicated learning area and fully equipped professional kitchen offering a variety of classes, workshops, team-building events, for both adults and children. Fun and educational, the Biltmore Culinary Academy is ideal for aspiring chefs of all levels.
Classes are fully participatory where students are actively involved in every aspect of food preparation. Class concludes with a meal comprised of the recipes created by the students.
For more information, please call 305-913-3189 or email us at culinaryacademy@biltmorehotel.com
Culinary classes at Miami Dade College's Miami Culinary Institute – $50/class – $250/series
The Institute offers quality food and wine programs for individuals who are passionate about the preparation and enjoyment of exceptional cuisine. Some of the world's best and most cutting-edge chefs, sommeliers and beverage producers will perform entertaining and educational demonstrations for culinary enthusiasts, as part of its Culinarium.
Dynamic and inspiring, these participatory classes focus on several areas, including general culinary arts, baking and pastry, wine, health and wellness, and sustainability. Enthusiasts' events will take place in the Institute's state-of-the-art food and wine demonstration theater.
Easy, healthy wok cooking classes with Wokstar – $85 + $5 includes mailing & customizing with envelope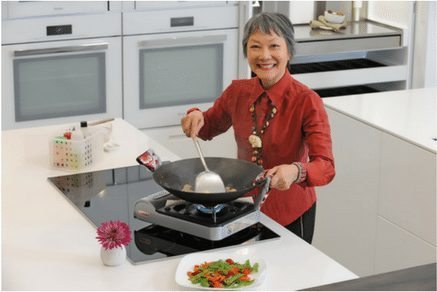 Wok Star cooking teacher and entrepreneur Eleanor Hoh says anyone can Cook Like a Wok Star.  This Christmas, gift one of her cooking classes to a loved one or friend. They will become a rock star in the kitchen, even if they've never cooked in their entire life!  Her easy approach to cooking makes it fun, creative and relaxing, three words not usually associated with cooking. 
Here are some things they'll learn in Eleanor's 3 hour interactive and engaging class that will take them from zero to Wok Star status! 
the 4 essential components to successful wok cooking: lightweight cast iron wok, gas stove for efficient heat, right technique and quality ingredients.
her no-recipe, no-fail roadmap technique adapts to any style of cooking.
with a few fresh ingredients and only 4 seasonings, they can create big flavors
easy, healthy one-dish dinners in under 30 minutes
You can purchase Eleanor's cooking class certificates here or her Wok Star Kit Bundle, which can be shipped directly to you.
A walking food tour with Miami Culinary Tours – $59 per person

It's all in the name: Miami Culinary Tours offers food tours in various neighborhoods across the city, taking guests to popular spots and hidden gems. For information on their latest tours, visit their official website.
Books
Discovering Vintage Miami: A Guide to the City's Timeless Shops, Hotels, Restaurants & More by Mandy Baca – $16.95 at Books and Books
Discovering Vintage Miami takes you back in time to all of the timeless classic spots this city has to offer. The book spotlights the charming stories that tell you what each place is like now and how it got that way from classic restaurants to shops to other establishments like hotels that still thrive today and evoke the unique character of the city. They're all still around but they won't be around forever. Start reading, and start your discovering now!
Food Republic by Chef Jose Mendin – $1.99 in the App Store
This 47-page book figuratively and literally journeys through the pantry of Pubbelly's Jose Mendin, highlighting best-selling recipes from the many culinary concepts that Pubbelly Restaurant Group has created.
The book's namesake, Food Republic, honors the restaurant group's first at-sea- venture that set sail in November 2015. Food Republic, aboard Norwegian Cruise Line's newest ship, Miami-based Norwegian Escape, is a modern, upscale small-plate concept featuring globalcuisine for sampling and sharing.
Film and Fork: Recipes Inspired by the Magic of Cinema by CustomPlay LLC– $9.99 on Kindle, $29.99 for hardcover on Amazon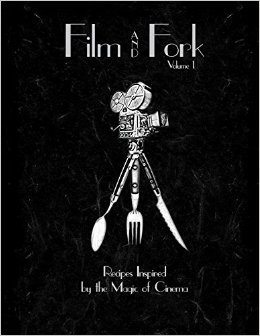 Film and Fork is a cookbook written by a group of film-buff foodies. You know how when you're watching a movie on an empty stomach and your mind begins to wander? Part cookbook, part entertainment, the book features cocktails, main dishes, and desserts inspired by iconic scenes, characters, and memorable moments from 46 films. The recipes are easy-to-follow, elegantly plated, and most importantly, taste-tested.
Charitable Donations
Common Threads brings a family-centric, hands-on program model with proven results to kitchens in low-income, urban communities across America. Their unique approach empowers children to eat healthy, make sustainable behavior changes and celebrate culture through food.

Compassionate Pug Rescue (CPR) is an all-volunteer organization dedicated to saving the life of one pug at a time. The organization opens its homes and hearts to provide food, shelter, medical care, a warm bed and loving hands to help the hundreds of broken, needy and hurting little ones. It's the rescue's goal to match each and everyone with the best possible forever home, so that they will never again be homeless.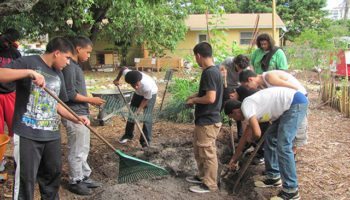 Empowered Youth is a non-profit organization that works exclusively with inner-city, 'at-risk' young men between the ages of 12 and 19, most of whom have been referred to the program by the Department of Juvenile Justice.  The organization is considered an intervention/diversion program by the DJJ.
Florida Introduces Physical Activity and Nutrition to Youth (FLIPANY)'s mission is to empower youth and their families through physical activity and nutrition education programs while raising awareness and creating policies for a healthier community.
Humane Society of Greater Miami
The Humane Society of Greater Miami is a limited-admit, adoption-guarantee facility dedicated to placing every dog and cat in our care into a loving home, and to promoting responsible pet ownership and spay/neuter programs. Adoption guarantee means that every animal that is admitted to the shelter is free from the threat of euthanasia due to time, space or treatable medical issues. The organization provides shelter, food, veterinary care, and plenty of TLC while the dogs and cats wait for their permanent home, no matter how long it takes.
Miami Dade County Animal Services
Every year, Miami-Dade County Animal Services Department (Animal Services) provides refuge for approximately 30,000 unwanted dogs and cats. Every day, Animal Services staff and volunteers work diligently to find life-long locations throughout the community and working collaboratively with over 100 rescue organizations who share in our goal of a no-kill Miami-Dade County.
Animal Services provides care and shelter for lost pets until they are claimed by their owners and provides "Lost and Found" assistance. Animal Services also protects community pets by enforcing laws pertaining to animal cruelty and neglect.

For the Pup in Your Life
Dishes for Dogs – $12.75 to $26.75 per item
Dishes For Dogs is a Wynwood-based small business dedicated to preparing fresh, whole food, and nutritionally balanced meals for all dogs. They understand that pets are just as important as any other member of the family, where the quality of their food deserves as much attention as that of their owners.
DogBar is South Florida's original full-service pet boutique. Open 7 days a week until the late night hours, they offer the best of everything that a dog or cat will ever need. Since 1996, DogBar has been dedicated to improving the well-being of dogs & cats by providing the healthiest, most biologically appropriate foods available. They are constantly recommending foods to all types of pets based on breed, weight, allergies, age & activity level.
DogBar never carries "big brand" food manufacturers who put their profits before your pets. In fact, they've always been one of Miami's leading sources for the highest quality Kibble, Canned, Freeze-Dried & Raw Frozen Dog and Cat foods.
A D.O.G. Miami Membership
Have you ever wanted to take your dog to an off-leash park, but couldn't find one nearby? Perhaps you could, but it was not safe to do so. Even the Miami weather and mosquitoes can prevent the park from being a fun experience. Membership at D.O.G allows your pet to have all the fun of a dog park, with none of the drawbacks. Open up a one-year membership for $295 (50% off for each additional dog) and enjoy access to the following:
– Members will have the ability to make reservations online.
– Each dog receives their own D.O.G. doggie tag
– 5 days of daycare or 2 nights of boarding
– Free bath upon purchase of membership
– Pets will be allowed to play in our parks prior to their grooming appointment without being charged the daycare fee.
– Priority boarding during high season
– 10% discount on all D.O.G services
For humans, BarkBox is a delivery of 4 to 6 natural treats and super fun toys curated around a surprise theme each month. For dogs, BarkBox is like the joy of a million belly scratches.
BarkBox paw-picks the best all-natural treats and innovative toys to match a dog's unique needs, including allergies. When your dog falls in ruv with something from the box, you can easily find it again on BarkShop.com, the BarkBox app or via text. And if your dog isn't happy with something that came in the box, they'll fix it.
Miscellaneous
The Salty Donut Coffee + Mug Gift Set – $30
Product Details:
– Mug & coffee set packaged inside of a branded Salty Donut box
– Choose between a forest green or red 13oz ceramic camper mug
– 12 oz. The Salty Donut Holiday Blend Coffee
To celebrate the holidays, The Salty Donut partnered with Intelligentsia to create a beautiful blend of some of their best Latin American coffees. The Holiday Blend showcases cane sugar sweetness, a lightly fruit-focused acidity, and crystalline clarity that will brew a super clean cup. Whole coffee beans.
NOTE: if you'd like the coffee ground, come to The Salty Donut's retail location and ask the barista to grind it for you!
Tickets to the The Burger Beast Museum – $10 for Adults and $5 for Children
"I've loved Hamburgers since I was a slider.
After a friend of mine gave me a Burger Chef sign, I began reading about the long gone Burger chain and wondering how it's possible that I never ate at one. It was then that I decided to collect Burger Chef memorabilia, almost 8 years ago.
The Burger collection bug bit me and after storing a good portion of it in my parent's spare bedroom in my hometown beautiful Westchester in Miami, Florida for over a year the search for the right space was on.
Magic City Casino has been a great partner to Burger Beast for all of our culinary events and as it turns out is also an ideal historical and centrally located spot for the 1500 square foot Burger Museum." –Burger Beast
Tickets to the South Beach Wine and Food Festival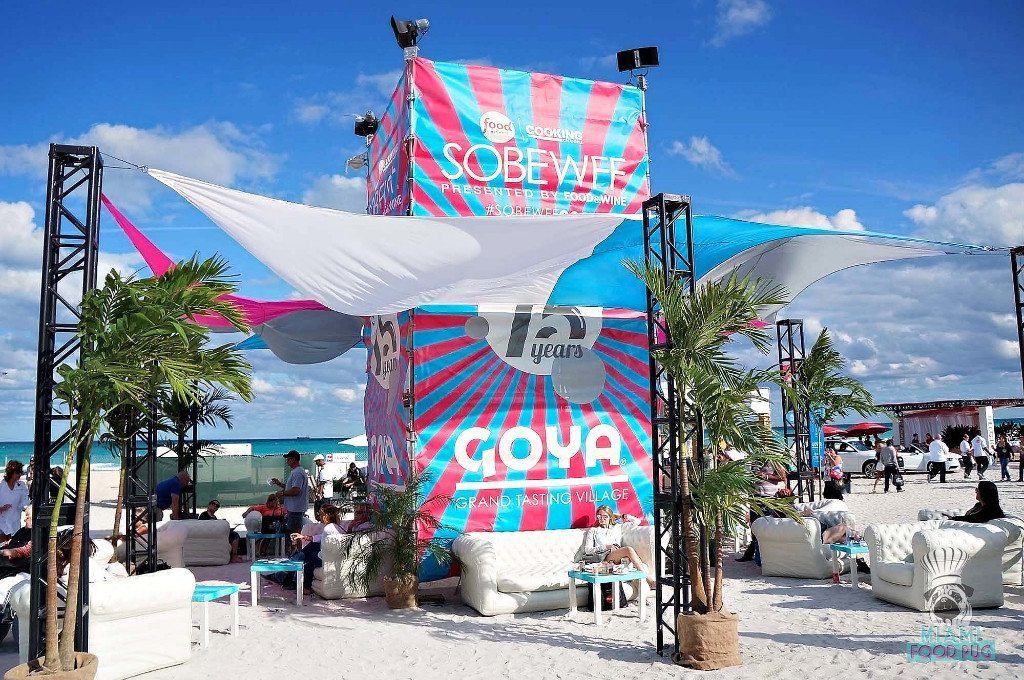 The Food Network & Cooking Channel South Beach Wine & Food Festival is a national, star-studded, five-day destination event showcasing the talents of the world's most renowned wine and spirits producers, chefs and culinary personalities.
Hosted by Southern Glazer's Wine & Spirits and Florida International University (FIU), the Festival benefits FIU's Chaplin School of Hospitality & Tourism Management and the Southern Wine & Spirits Beverage Management Center. To date, the Festival has raised more than $24 million for the School.