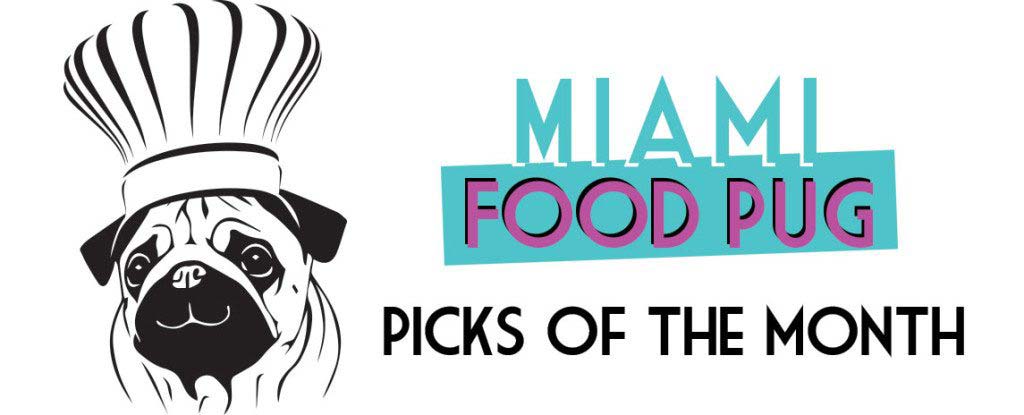 If you haven't noticed, we go out to eat a lot. It's sometimes hard to keep track of the best spots we've visited each month (and week and day). That's why we've decided to put together a monthly list of our top picks. You can expect restaurants both young and old on this list — we're always discovering new spots on our foodie adventures.
Here are our top picks for November 2016.
Pinch Kitchen
Each time we've visited Pinch Kitchen, we're blown away by the food … and that's an understatement. The chef duo of John Gallo and Rene Reyes outdid themselves last month with a 1-year anniversary menu comprised of scrumptious Beef Dumplings, a mouthwatering Lamb Ravioli and other palate pleasers.
Although the anniversary menu was only for November, you should visit anyway. Reason #1: an insanely good brunch. Reasons #2-#100: everything else on the menu. As you can see, we can't stop writing about them. Check it out for yourself– you'll be singing their praises in no time, too.
Cream Parlor
We dare you to walk into this place and not crack a smile — it's damn near impossible. This charming new(ish) cafe and ice cream parlor in El Portal/MiMo/Upper Eastside/whatever-you-want-to-call-this-area is one of our favorite spots nowadays.
Owned by one of the nicest couples you'll ever meet, Cream Parlor is more than just ice cream. On the menu, you'll find paninis, wraps, tartines, salads and shareable items complemented by the place's quirky and warm vibe. We recommend the Grilled Smashed Potato, which is pretty self-explanatory. Another tip: Save room for Unicorn Poop. Just go with it.
Fireman Derek's
When you think of Fireman Derek's, you probably think of the pies and other sweets. If that's all you get there, you aren't living life to the fullest. Opt for savory items next time, and you'll have an epiphany.
The Chicken Pot Pie is out of this world. We had heard stories about its life-changing properties, but we were skeptical until we tried it for ourselves. It lived up to — and exceeded — our expectations. If you only try one thing on this whole list, it needs to be the pot pie. We've been hearing good things about the quiche, too, so we're definitely going back soon.
Sweet Liberty
Best New American Cocktail Bar. Best New Bars in America. Best Bar South Beach. Sweet Liberty has won a lot of awards and topped a lot of lists. In fact, this is the second time they've cracked our Picks of the Months.
The reason this time? The bar/restaurant recently launched an exceptional brunch menu with twists on Sunday classics. The Smoked Duck Benny and Tuna Tostada are standouts, and your meal isn't complete without a side of Jalapeño Cornbread. If you want to feel healthy(ish), the Apple and Fennel Salad is a delicious mountain of greens that's a steal at $12. Look out for our full brunch review in the coming weeks.
What restaurants did you like in November? Let us know in the comments.