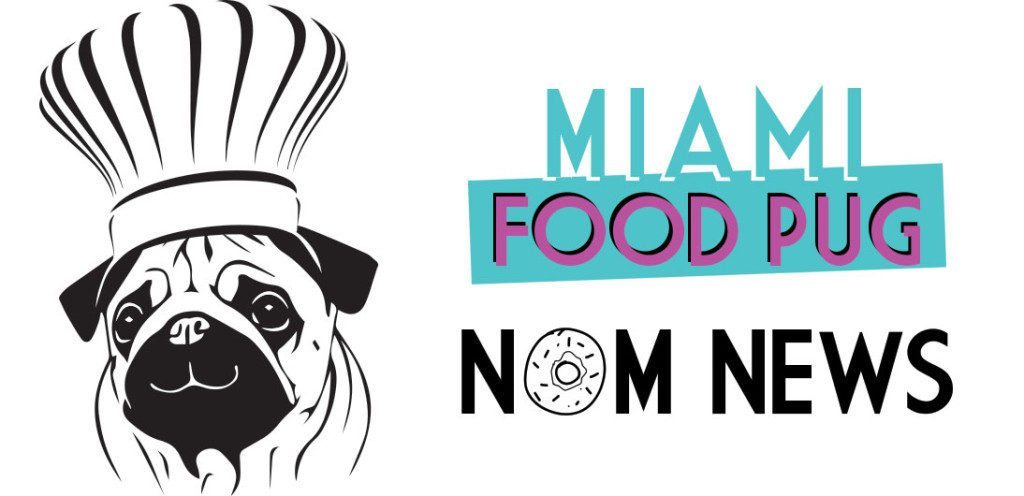 December 16, 2016
Each Friday, we compile South Florida food-related news and events that we couldn't fit on the site earlier in the week, as well as other local news that piques our interest. Want to be included in next week's roundup? Shoot us an email at bark@miamifoodpug.com.
Here's your weekly dose of nom.
La FERIA Hosts Children's Cooking Class
Ugly Sweater Party at Pizza & Burger
Full Moon Party at The Confidante
Pubbelly Hosts Christmas Celebration Dinner
Pinch Kitchen's Holiday Feast-To-Go
Grand Opening Festivities at MyCeviche Midtown
Downtown Doral Welcomes Las Vegas Cuban Cuisine
Shimuja Pops Up at Baby Jane
Happy Hour at Skybar at Shore Club South Beach
The Setai Unveils New Dining Experiences
Tap 42 Expands Menu
La FERIA Hosts Children's Cooking Class
La FERIA del Mercado de San Miguel is hosting a kid-friendly, nutrient dense children's culinary class this Sunday, December 18 from 12:30 pm –2:30 pm. With the assistance of Chef Deanna of The Cooking Collaborative, twenty little chefs (ages 4-11) will learn about culinary instruction, knife-safety- sanitation, plating, and the importance of eating the rainbow for optimum health.
Recipes include La FERIA's signature touch on children's favorites such as Antioxidant Hot Chocolate, a healthy spin on Spain's hot chocolate and Churro Pops with Carob-Hazelnut Sauce a Spanish-inspired street food, fit for any sweet tooth.
Tickets are $20 and can be purchased here.
Ugly Sweater Party at Pizza & Burger 
The holiday season is upon us so it's time to dig out your Christmas sweater and celebrate with your friends. Today (December 16) from 6 – 8 p.m. join the Pizza & Burger by Michael Mina squad for the restaurant's first annual Ugly Sweater Party. Dress to impress in your holiday worst for a chance to win the ultimate day at Fontainebleau Miami Beach.
Three judges – Kelly Blanco (reporter for NBC6), Amber Love Bond (editor of Brickell Living) and Jennifer Agress (Miami editor of Dining Out Magazine) – will select a winner for whose sweater is the ugliest. The winning sweater will be based on creativity, so don't be afraid to dust off your glue gun and dig out your favorite glitter pen. The winner of the contest will win a one-day experience in an Ultra or Arkadia Cabana for up to ten guests, one bottle of tequila and enjoy a $300 dinner credit at Pizza & Burger.
Throughout the evening, party-goers will enjoy specials. Beers on tap are all exclusive to local brewers and during the party $1 from every draft beer goes to Joe DiMaggio Children's Hospital Foundation.
Full Moon Party at The Confidante
The Confidante Miami Beach continues its Full Moon party today (December 16) from 9 p.m. to midnight. Guests will have the opportunity to welcome the full moon in full spirit with special tunes by Coco Hara, food for purchase from Nina's House and 2-for-1 cocktail specials sponsored by Tequila Barón.
Pubbelly Hosts Christmas Celebration Dinner
For a third year in a row, Chef Jose Mendin is inviting Goya Chef Fernando Desa to Pubbelly to host their much-loved Puerto Rican Christmas celebration dinner. Serving up a collection of 10 dishes, served family style, guest Chefs Xavier Torres of Drunken Dragon and German Alejandro of Alavara Dorado (Puerto Rico) will also be stopping by to work their culinary magic.
The dinner will take place Tuesday, December 20 with two seatings (7 p.m. and 9:30 p.m.). Tickets cost $65 and can be purchased at pubbelly.com.
Pinch Kitchen's Holiday Feast-To-Go
For those that don't want to cook for Christmas Eve this year, Pinch will be offering a Holiday Feast-To-Go.
There are two options for the Holiday Feast-To-Go – a stuffed crown roast of lamb ($370.00) or a whole turkey ($250.00). Each option serves six people and includes the following sides: truffled pommes puree, Pinch holiday salad, homemade buttermilk biscuits, sautéed garlicky broccoli rabe, and fire roasted bell peppers.
The last day to place orders for the Holiday Feast-To-Go is December 21st. Orders will be available pick up December 24th up until 4:30 p.m.
Grand Opening Festivities at MyCeviche Midtown
Fresh off the heels of a well-received Basel Pop-Up Preview, Roger Duarte, founder and president of the thriving stone crab delivery service George Stone Crab, along with business partner, two-time James Beard Award Semifinalist Chef Sam Gorenstein, launch their sixth Miami outpost of MyCeviche in The Shops at Midtown at 3252 NE 1st Avenue, with a three-day, Grand Opening Block Party, complete with complimentary food, drink, fun, fitness, art and beauty.
Held Friday, December 16, 2016 through Sunday, December 18, 2016, the open-to-the-public, soiree celebrates the company's mantra of living the good life with all-around wellness, incorporating positivity, health, fitness, fun, charity, art, beauty and, of course, great food and drink. The Grand Opening Block Party's schedule of activities follows: 
Charity Day
Friday, December 16, 2016 (normal business hours of 11:30 a.m. to 10:00 p.m.)
Open-to-the-public festivities kick-off with a fundraiser supporting ICA Narratives, a local offsite arts program that works with underserved community organizations, providing participants with the tools and framework to think critically about themselves, their place in the world around them, and their ability to express themselves, through a series of independent workshops.
Aside from being among the first to see the new MyCeviche, patrons will receive food and drink samples, hear great music, give back to the community (20% of all proceeds will go toward aiding ICA's commendable efforts) and feast their eyes on the product of ICA's work with an art display on the patio. The full new menu will be available for purchase.
Fitness Day
Saturday, December 17, 2016 (noon- 2 p.m.)
In honor of their love for living life well, the MyCeviche team has partnered with the nearby high-end Equinox gym, as well as luxury fitness retailer LULULEMON, to provide interested guests with complimentary fitness classes, held outside in the lawn across from the restaurant.
Revered Equinox instructors will teach a yoga class at noon, as well as a boot camp class at 1:00 p.m. LULULEMON will donate mats for the yoga portion of the event, and they have created a complimentary Personal Goals Worksheet to help patrons achieve their full wellness potential. Inside, event goers can refresh and replenish with great live music, party décor and complimentary food and drink samples. The full new menu will be available for purchase. Classes have limited availability; those interested in additional information or signing up can visit: https://www.facebook.com/myceviche/
Beauty Day
Sunday, December 18, 2016 (11:30 a.m. – 2:30 p.m.)
Since feeling good outside is a part of wellness too, the final day of The Grand Opening Block Party is dedicated to beauty. Guests can be primed, pampered and fed at MyCeviche's Beauty Day. Braid Bar by Glam Squad, the traveling beauty bar specializing in hair styling, make-up and nails, will be setting up shop in MyCeviche's back patio from 11:30 a.m.-2:30 p.m., offering the latest in hair braiding, while the Equinox Health Session will offer complimentary 10-minute chair massages from expert massage therapists from noon- 2:00 p.m.
Also, LULULEMON has created a complimentary Personal Goals Worksheet to help patrons achieve their full wellness potential. Inside, event goers can beautify from the inside out with fresh juices and healthy food options, great live music, party décor and complimentary food and drink samples. The full new menu will be available for purchase. Beauty Sessions have limited availability; those interested in additional information or signing up can visit: https://www.facebook.com/myceviche/.
Downtown Doral Welcomes Las Vegas Cuban Cuisine
Las Vegas Cuban Cuisine is the latest restaurant to join the exclusive list of eateries at The Shops at Downtown Doral. Las Vegas Cuban Cuisine offers hearty portions of popular traditional Cuban dishes like vaca frita and tostones, accompanied by white rice, beans, and plantains. Patrons can choose from a variety of desserts, like flan de coco and guava cheesecake, to top off the meal.
Restaurant owners, Antonio and Nilda Vilarino and their five daughters, embody a true immigrant success story, after the family entered the United States during the Mariel Boat Lift exodus in 1980. The first Las Vegas opened in Hollywood in 1984, and the family today owns 16 locations across South Florida, including their newest in Downtown Doral. With dishes that stick to the Cuban tradition coupled with personalized, family-friendly service, the Las Vegas Cuban Cuisine restaurant offers patrons delicious eats in a welcoming atmosphere.
"The Vilarino family represents everything that Downtown Doral stands for, and which it is built upon – a welcoming place that embraces a fluid 'Live, Work, Play and Learn' ideology," says Ana Codina Barlick, CEO of Codina Partners. "The expanding restaurant scene within the community is very unique, especially with the new Las Vegas, because we offer a variety of tastes and cuisines from all over the world for the entire family to enjoy."
Other dining options at The Shops at Downtown Doral include Pisco y Nazca Ceviche Gastrobar, Robeks Juice, Bulla Gastrobar, Giardino Gourmet Salads, Dragonfly Izakaya & Fish Market and Stellino's Trattoria & Bar. New retail shops have also been opening up, including Fortune International Realty, The Ballet Boutique, and Skyros Sports.
When complete, 70 restaurants and stores will fill the 180,000 square feet of retail space in Downtown Doral. The Shops at Downtown Doral are located off of 87th Avenue and NW 53rd Street in Doral, Fla.
Shimuja Pops Up at Baby Jane
Baby Jane, Brickell's vibrant cocktail lounge and eatery, continues to push the culinary boundaries of a typical cocktail lounge with the announcement of a ramen pop up. Shimuja, meaning "With No Wicked Thoughts In Mind" from acclaimed Founder and Master Chef Keiichi Maemura, has just opened inside Baby Jane.
Launching just in time for the chilly winter season, the menu embodies the warm and comforting flavors of Japanese soul food – a bowl of steaming noodles in flavorful broth.
The Shimuja pop up at Baby Jane will be reminiscent of Japan's ramen bar culture with izayaka- style dining perfect for the bustling young professional neighborhood. Not coincidentally Brickell is the sister city to Kagoshima, the city in Japan where Shimuja originates. There is a Kagoshima boulevard in Brickell and that was part of the appeal of bringing this pop up to Baby Jane, bridging the two cities via culture and food.
There are currently 3 Shimuja restaurants in Japan and the ramen den is famous for its ramen, which is done in the TONKOTSU style and uses soy sauce imported from Kagoshima as well as white soy sauce from the same region. Their ramen also features pork bone broth cooked from scratch using pork and pork bones and wavy noodles imported from San Francisco. Additionally, the vessels they will be using for the "donburi" bowls (rice bowls topped with meat, fish and vegetables) are handmade in Kagoshima using volcanic sand from the region.
The menu will cover small izakaya-style plates like Pork dumplings in shiro shoyu soup with scallions, sesame seeds, and spicy sesame oil, Age Dashi Tofu and Japanese-style Fried Chicken. Three types of ramen ($15-$20) are offered featuring the Kagoshima Special: with the wavy ramen noodles and toppings shaped like a volcano (like Kagoshima itself) and features the bone broth.
Other nuances in menu that are homage to miami include the Mozzarella Mentaiko Harumaki which is a mozzarella spring roll with mozzarella sourced in Miami. Also the Poke Avo Tofu with the avocado being a Miami inspired touch. Odio has also put together two new cocktails for the menu to celebrate this collaboration. The "True Colors" features sake, St. German, pomegranate juice and Yellow bell pepper infused syrup while the "Satsuma" is made with Yamazaki Whisky Single Malt 12 Yr, Campari, and plum liqueur.
Today (December 16) is the grand celebration for the pop up for the general public and Baby Jane is celebrating by offering a complimentary mini bottle of sake for all customers who order Shimuja's famous ramen.
Happy Hour at Skybar at Shore Club South Beach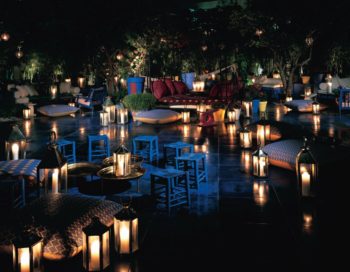 Bottom's up! What better way to end your workday or start the weekend with happy hour at one of Miami's most coveted outdoor spaces? Drink away with $8 wine and cocktail specials and $4 on select beer at Skybar at Shore Club South Beach.
Hungry? Pair your drink with $8 bites including guac & chips, chicken skewers, feta fries, quesadillas and more! Adorned with an eclectic mix of furniture and tropical vibes, Skybar at Shore Club is the perfect oasis to unwind any day of the week.
Happy hour takes place Sunday–Thursday from 4 p.m. to midnight and Friday and Saturday from 4 p.m. to 6 p.m.
The Setai Unveils New Dining Experiences

In time for 2017, The Setai Miami Beach introduces new dining options for hotel guests and locals alike in addition to a retractable roof to the hotel's coveted courtyard. The serene oceanfront resort now masterfully features three unique restaurants: Jaya, Chef's Kitchen and The Ocean Grill, formerly known as The Pool & Beach Restaurant.
Jaya, meaning 'victory' in Sanskrit, is inspired by historical silk and ancient spice trading routes. Jaya's concept is developed around a celebration of culinary diversity featuring regional specialties from Southeast and Northern Asian cultures. Guests have the option of sitting in the 200-seat indoor dining room or immersing themselves in al fresco dining in Jaya's courtyard. The recently renovated courtyard now features a built-in retractable rooftop that fully expands, allowing guests unparalleled sky views while feeling the cool ocean breeze. A stone-filled pool stretches from the north to the south end of the courtyard with dining tables surrounding the edge.
Complementing Jaya, located just off the courtyard is Chef's Kitchen– an intimate and personalized dining experience available to guests by advance reservation. Located in the space formerly known as The Grill, Chef's Kitchen offers a private dining experience for parties of two up to 100. Whether guests are booking for a special occasion or for a gathering with friends and family, Chef Mathias has created a unique private dining experience offering guests the opportunity to have input on the menu and work hand in hand in creating the most memorable experience.
For the third and final culinary destination at The Setai Miami Beach, guests can dine at The Ocean Grill, formerly known as The Pool and Beach Bar. The Ocean Grill has debuted with a new menu, an expanded dining deck with extra beachfront seating, and extended hours. With its elevated deck, guests are able to take in the breathtaking view stretching all the way to the shoreline of South Beach's glittering waters. This open-air restaurant amidst the lush tropical foliage is framed in a tall wood beamed cabana designed with modern Asian finishes.
For reservations or more information, please contact 855-923-7899 or email dining@thesetaihotel.com.
Tap 42 Expands Menu
n anticipation of Tap 42 opening in Midtown Miami this upcoming season, Tap 42 has expanded their menu to include more comfort food fare. Tap 42's menu is always evolving to offer a variety of options that will satisfy every palate – and in this case, especially for fried-chicken lovers! Chef Andrew Balick is highlighting his love for Southern-style cooking with items such as the Crispy Chicken Tender Melt and Southern Fried Chicken Salad.
The full list of new menu items include:
Crispy Chicken Tender Melt – Chicken tenders marinated in buttermilk for 24 hours, hand-breaded in seasoned flour; served on a toasted baguette with truffle, melted cheddar, guacamole, tomato and ranch

Southern Fried Chicken Salad – Chicken tenders atop a bed of chopped greens, with tomato, grilled onions, bacon, chopped egg, cheddar cheese and a garlic buttermilk dressing.
Shanghai Shrimp Tempura – Shrimp tossed in house-made spicy mayo, scallions and finished with toasted sesame seeds.
Tap 42 has also released their seasonal cocktails that are available through the winter season. The Festivus features cranberry-apple puree, Jim Bean Double Oak, St. George Pear, lemon, spiced agave and garnished with pomegranate seeds. The Blackberry Smash is made with blackberry preserves, Zacapa Rum, lime, simple syrup and finished with a mint leaf.
Tap 42's new menu items and cocktails are now available and full menus can be found at www.tap42.com.