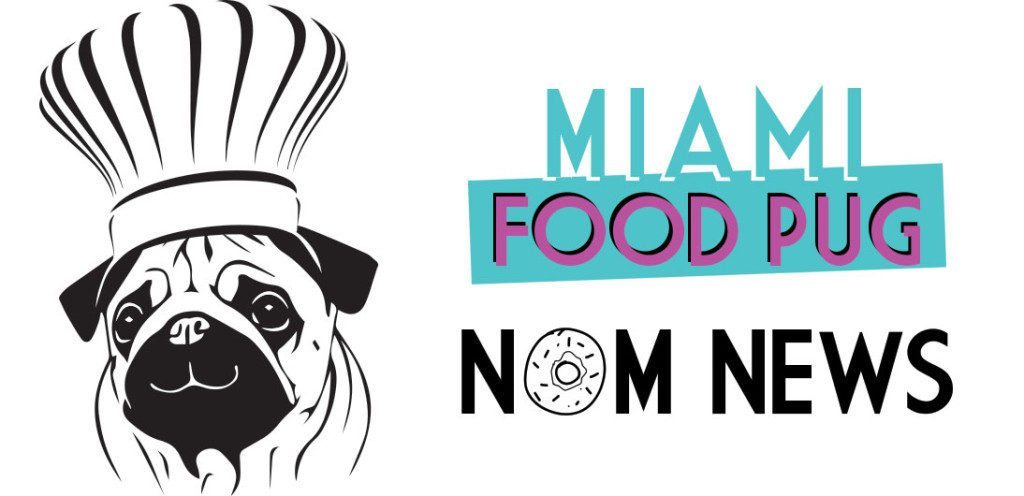 December 2, 2016
Each Friday, we compile South Florida food-related news and events that we couldn't fit on the site earlier in the week, as well as other local news that piques our interest. Want to be included in next week's roundup? Shoot us an email at bark@miamifoodpug.com.
Here's your weekly dose of nom.
Seasonal Changes at Alter
Bunch for Brunch at Pinon Grill
Post-Basel Retreat Ideas
NaiYaRa Introduces New Menu Options
STK Miami Launches Brunch
South Florida on Tap Celebrates #12DaysofBEERmas
Wynwood Arcade: Open for Business
A+E District Welcomes New Concepts
Seasonal Changes at Alter
ALTER, the Four Star restaurant located in Miami's Wynwood district and whose Chef Bradley Kilgore was recently named Best New Chef by FOOD & WINE MAGAZINE is announcing some changes in time for the commencement of the Winter season in Miami.
SUNDAY DINNER SERVICE: As of Sunday November 27, ALTER is now open for dinner six nights a week. New business days are Tuesday to Sunday. It is also open earlier — 6:30 pm rather than 7 pm.
NEW MENU CHANGES: Chef Kilgore will be introducing a winter menu in time for Art Basel week. Fueled by guest feedback it will also shift focus menu-wise to a four and seven course Chef's Tasting Menus with additional options to customize and expand.
BAR ALTER: The adjacent terrace bar, which opened Summer 201,6 will be introducing a food menu that will include more casual and bar driven creations by Chef Kilgore. Operating hours are Tuesday to Sundays 5pm-Midnight.
ART BASEL: This week, BAR ALTER is hosting James Beard award winner Will Elliott from Maison Premiere and Sauvage in Brooklyn. Mr. Elliott has been showcasing eight of his signature cocktails since Wednesday. Today (Friday, 12/2) is your last day to catch him.
Bunch for Brunch at Pinon Grill
Tomorrow (Dec. 3) at 11 a.m., Guests can bring their pup to Pinon Grill and help raise money for the Tri-County Animal Rescue! Enjoy a buffet style brunch featuring homemade breakfast potatoes, fresh biscuits, fluffy scrambled eggs and more!
Each guest will receive their first mimosa for free! There will also be a raffle tickets for amazing giveaways, as well as plenty of pups to play with. Tickets are $20 in advance and $25 at the door. To order tickets in advance, guests can call 561-482-8110.
Post-Basel Retreat Ideas
After Art Basel's exciting and often hectic week of events, dinners and after parties, Miami-natives looking to unwind and relax can escape to other Florida destinations for some much-needed rest and relaxation. Just a short drive away, Naples Grande Beach Resort and The Marker Waterfront Resort offer a perfect post-Basel retreat. In addition to new holiday cocktails and ongoing resort programming, both properties will be offering specialty holiday-themed events on Sunday, Dec. 4.
Themed to the holiday season, Naples Grande Beach Resort and Saks Fifth Avenue will host its second interactive Beauty Brunch. Guests and locals alike will enjoy a glamorous Sunday morning of pampering, fashion and tasty brunch items.
Saks Fifth Avenue will be sharing their favorite cosmetic lines and on-trend expert tips, while treating guests to makeovers, mini facials and fragrance matching. Additionally, Saks professionals will showcase their holiday pop-up shops, providing personalized gift suggestions to make the holidays a little less stressful. Guests can also enter to win surprise beauty items to continue the fun at home.
Naples Grande Beach Resort's seasoned culinary team will provide a delicious menu of refreshing beverages, individually flavored yogurts, baked goods, grilled treats and specialty eggs and omelet station.
There will also be a Bubbles Bar offering Peach Bellini's and Mimosas, along with an Absolut Bloody Mary Bar. Guests will receive one complimentary Bellini, Mimosa or Bloody Mary per ticket, with any additional available for $12 each. Tickets can be purchased on EventBrite for $51.68 per ticket, inclusive of all taxes, gratuities and fees.
Those looking to escape to the southernmost city of Key West can get into the holiday season with The Marker Waterfront Resort. The 96-room independent luxury resort will offer a Breakfast with Santa on Sunday, Dec. 4 from 10 a.m. – 1 p.m., poolside at Cero Bodega. While children pose for photos with a Key West-themed Santa, adults will be able to enjoy culinary offerings from the delectable breakfast menu and libations from the Bloody Mary Bar and Mimosa Bar.
Santa will be decked out in a tropical shirt, sunglasses and sunscreen ready for an island-style Christmas. Guests who purchase two breakfast entrees will get a free picture with Santa. Also, for those looking to only grab a photo with Santa, can do so for $25. Guests can also enjoy holiday-themed cocktails including a Cuban Egg Nog and Cranberry Moscow Mule. YUM!
NaiYara Introduces New Dinner Menu Options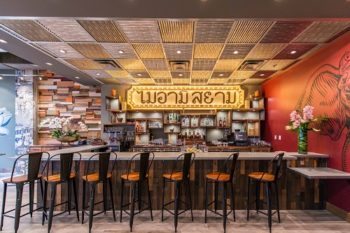 NaiYaRa, the retro-contemporary Sunset Harbour restaurant, is bringing more of Chef Bee's delicious Thai-inspired dishes to its dinner menu. These new dishes incorporate true Thai street food and Japanese culture by incorporating ingredients such as bok choi, stone crabs and spicy Thai sauces.
Guests can opt for five new dinner items from Chef Bee including:
Dumpling Soup made with chicken wonton, bean sprouts, snow peas, white pepper, crisp garlic, cilantro $8
Vegan Stir Fry made with wheat noodles, cabbage, bok choi, cauliflower, mushrooms, garlic chives, bahmi sau sauce $18
Stone Crab served with watermelon, asian pear, tomatoes, mint, lemongrass aioli $18
E11even on Lenox including mixed tuna, yellowtail, salmon, cucumber, spicy mayonnaise, topped with tempura flakes $20
Boot Camp Burn including marinated steak, spicy thai siracha, chimichurri, asparagus, tuna, yellowtail, salmon, yuzu lemon $25
STK Miami Launches Brunch
To close off Art Basel 2016, STK Miami will be hosting the debut of its Sunday brunch on December 4. Located in the ME Miami hotel, at a central location from the Basel madness, the vibe-driven steakhouse is the perfect place to cure the week's inevitable hangover.
Constantly blurring the lines between fine dining and a social, high-energy lounge, STK Miami will offer an à la carte brunch (yes, you can have a large steak for brunch), with a side of Magic City views and amplified beats by live DJs from 11 AM until 4 PM every Sunday.
Now what really matters: the bottomless drinks. For $21.99 guests may enjoy Bottomless Mimosas and Belvedere Bloody Mary's, and for those looking to elevate their brunch experience further, Bottomless Veuve Cliquot mimosas will be available for $50.
Guests must purchase a brunch entree to buy into the bottomless options and there will be a 1.5 hour limit.
South Florida on Tap Celebrates #12DaysofBEERmas

Starting December 7th through December 18th, South Florida on Tap celeBEERates the Hoppy Holidays by giving away 12 awesome prizes everyday for 12 days. One winner will be randomly selected to win the featured prize of the day including a grill, a stainless steel cooler and a bike!
HOW TO ENTER:
Participants may enter by tagging 3 friends in the comments of the daily featured prize post. Entries are valid once daily- that means each day is a new opportunity to win! Official Entry Rules and Terms & Conditions can be found here: http://bit.ly/Bmas16.
PRIZES:
One winner will be randomly selected and announced at facebook.com/SFLonTap at 5PM each day. Participants may only win once. Actual prize may vary from the image shown. Participants must visit South Florida on Tap's social profiles each day and enter to win a different prize. Some of the prizes being given away: a BBQ grill, a bicycle, glassware, a cooler and a cornhole game.
Wynwood Arcade: Open for Business
Art Basel Miami 2016 visitors to Miami's Wynwood Arts District have new fashion, fragrance and artisanal food retailers to enjoy. Please Don't Tell and Osme Perfumery and Apothecary are now open in time for the annual event.
In addition, The Salty Donut, which has been operating a weekend pop-up shop at the Arcade, is unveiling its permanent location and expanded hours this weekend.
Please Don't Tell (https://www.pleasedonttellshop.com) has been operating as an online store since 2014, when fashion designer and blogger Carolina Benoit began offering curated global brands on the site. The Wynwood Arcade store is its first brick-and-mortar location, offering fashion-forward pieces that are unique, well priced, and very fashionable.
Osme Perfumery and Apothecary is a destination for all fragrance lovers in South Florida, offering a curated collection of niche perfume lines from all around the world in a bespoke shopping environment. Shoppers can look forward to limited edition perfumes supplemented by a full line of home and apothecary products.
The Salty Donut (https://saltydonut.com)  is an artisanal donut shop & coffee bar focused on chef-made, small-batch craft donuts using nothing but the highest quality ingredients and making everything in house. The eatery has amassed a huge South Florida following, working out of its weekend pop-up location at Wynwood Arcade, but is opening its permanent store during Art Basel.
A+E District Welcomes New Concepts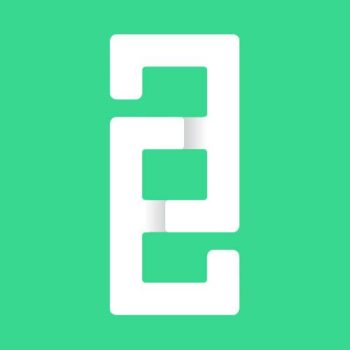 In just two years, the visionaries and developers behind Miami's Arts + Entertainment District, Nir Shoshani and Ron Gottesmann of NR Investments, have created a vibrant downtown community where locals can affordably live, collaborate, and thrive.
Celebrated for its monthly roster of locally sourced happenings and events, from the Miami Flea and Rooftop Unplugged to Movies Under the Stars and The Job Flea, the Arts + Entertainment District (A+E District) proudly welcomes new friends to the community in the form of two new restaurant concepts, a bar and lounge, as well as a food market and deli.
Two New Restaurants, including Javier Ramirez's "Amelia"
Helmed by celebrated restaurateur Javier Ramirez, Amelia will be the latest concept within his portfolio, currently comprised of Alter and Cake Thai, both in Wynwood. Javier and his team come to the A+E District with a unique concept that can be best described as a "Latino diner".
The casual space will offer soon-to-be-announced staples, inspired by Latin American cuisine. For Amelia, Javier has partnered with Venezuelan Chef Carlos Garcia, named one of the "Best Chefs in Latin America" by S. Pellegrino, as well as Nidal Barake, a food writer, world traveler and co-founder of Gluttonomy.
Jose De Leon and Ignacio Garcia will also move into the neighborhood, proudly introducing Taula. This new eatery will offer refreshing and authentic Mediterranean cuisine, with build-your-own bowl stations, customizable to taste. Amelia and Taula join the district's resident coffee shop, Vice City Bean, all located on the ground floor of Filling Station Lofts.
Laidback Lounging at ACME Lounge
Steve Harivel of Ace Props and Barclay Graebner of Morgan's Restaurant are making a highly-anticipated return to the Miami social scene with the introduction of ACME Lounge, an entirely new bar and lounge space featuring specialty cocktails and delectable bites by Morgan's.
Steve and Barclay have converted an existing warehouse – adjacent to CANVAS, a 513-unit residential building in the A+E District currently underway – into a thriving social lounge with indoor and outdoor seating areas, playfully dressed in mismatched furniture from film-set inventory.
Local Food Market & Deli
Namira Food Market and Deli will also be moving into Filling Station Lofts, providing residents with a close by, convenient, and easy way to shop for everyday market items and necessities. It will also feature fresh produce, a deli station, as well as grab-n-go snacks and other essentials.