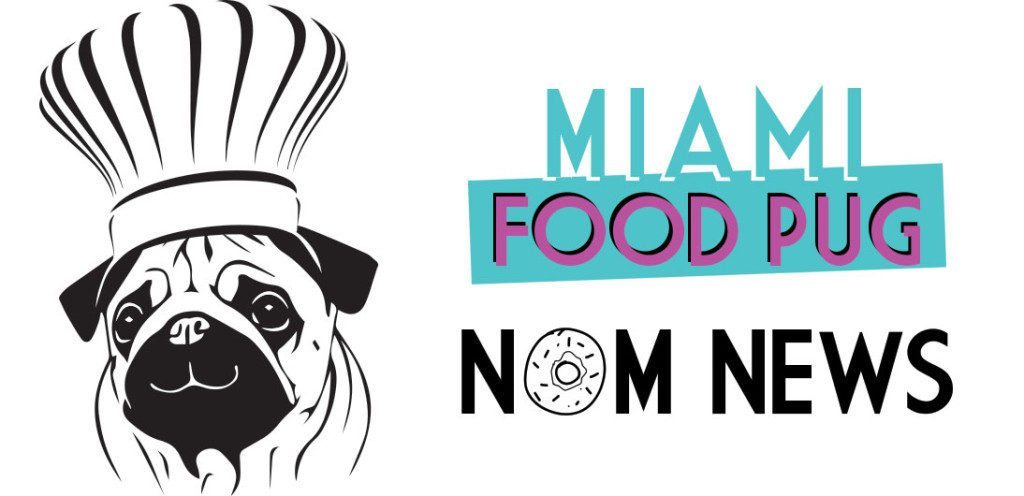 December 9, 2016
Each Friday, we compile South Florida food-related news and events that we couldn't fit on the site earlier in the week, as well as other local news that piques our interest. Want to be included in next week's roundup? Shoot us an email at bark@miamifoodpug.com.
Here's your weekly dose of nom.
Common Threads Happy Hour at Pawn Broker
The Miami Beach EDITION Launches Brunch
Interactive Cooking Class at La Mar
Italian Food District Opens in Miami Beach
New Negroni Menu at La Moderna
Bowery Meat Company Pops Up at Lure
Hotel Colonnade Hosts Holiday Bazaar
New Exhibit-Inspired Menu at Verde
Rocco's Tacos WPB Celebrates 9 Years
The Arketekt By Aficionados to Open in January
'James Beard Culinary Mix' Dinner at Kuro
Pirolo's Paninos Pops Up for One Night at Taquiza
Common Threads Happy Hour at Pawn Broker
Common Threads' Associate Board is hosting a happy hour Tuesday, Dec. 13, 6:30 – 8:30 p.m. at Pawn Broker at The Langford Hotel, 121 SE First St. Miami, FL 33131. Tickets for the event, sponsored by Pawn Broker, cost $25 and include appetizers and two cocktails. One hundred percent of the proceeds will benefit Common Threads' cooking and nutrition education programming for underserved children in Miami.
Tickets may be purchased in advance at www.commonthreads.org/events.
The Miami Beach EDITION Launches Brunch
Floridians and guests alike can enjoy the winter breeze with Rosé Sangria in hand and a bite full of coconut pancake at Matador Terrace for its new brunch offerings. The Miami Beach EDITION's al fresco dining area recently launched its weekend brunch designed by Michelin Star Chef Jean-Georges Vongerichten with "Top Chef" winner and Executive Chef Jeremy Ford at the helm of the kitchen.
The seasonal menu offers savory brunch items, such as the Matador Breakfast with Huevos Rancheros made of farm egg, fresh corn tortilla and fire roasted salsa. For a sweet variation, guests may enjoy coconut pancakes with grapefruit and lavender maple syrup. Brunch libations feature a selection of cocktails, such as Bloody Marys, Bellinis and Mimosas with the bottomless beverage option included. Special Sangria concoctions are also offered, like the Rosé wine with rum, strawberries and lime or the red apple Tempranillo with Laird's Applejack Brandy lemon, apple and hibiscus.
Chef Jean-Georges offers a distinct, modern interpretation of Latin cuisine influenced by Spanish, Caribbean and South American flavors that are integral to Miami. For weekend brunch, Executive Chef Jeremy Ford dishes out a variety of options that feature locally sourced and sustainable ingredients. Guests may enjoy the lush oasis and beachfront views with a one-of-a-kind ambiance alongside Matador's award-winning cuisine.
Brunch at Matador Terrace is offered Saturday and Sunday, from 10AM – 4PM and will run through spring of 2017. Matador Terrace is located at The Miami Beach EDITION, at 2901 Collins Avenue in Miami Beach, FL. For more information or to make a reservation, please call 786.257.4600 or visit matadorroom.com.
Interactive Cooking Class at La Mar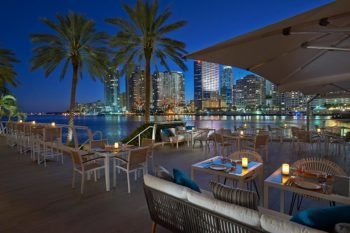 Today (December 9) from 6 pm to 7:30 pm, Chef Diego Oka of the high energy La Mar by Gaston Acurio will host the interactive cooking class, "The Secrets of Leche de Tigre," an entertaining learning experience perfect for guests with a passion for food.
Discover new flavor techniques, as Chef Oka takes guests on a culinary journey through Peru, demonstrating classic dishes such as the traditional Cebiche Clasico utilizing the cooking technique of marinating fish in lime juice. Guests will also enjoy a traditional Pisco Sour cocktail lesson. The cost is $100 per person.
To reserve your space, please contact restaurant reservations at +1 (305) 913 8358.
Italian Food District Opens in Miami Beach
Earlier this week, Giovanni Di Palma, renown Atlanta restauranteur, served the first slice of AnCco Pizza to Miami Beach locals: super thin, made to order Neapolitan Style Pizza, created with chef quality ingredients in a casual atmosphere. The experience at AnCco Pizza has been called iconic, taking the fuss out of service and placing focus on food and atmosphere. Guests order the pizza through the pizza window and within minutes, a hot crusty pizza comes out of the 900-degree custom wood burning oven, ready for to be devoured.
AnCco Pizza, given one of the highest rated scores by Zagat for Pizza in the USA, is the first concept to open at Centro Storico, followed by Gio's Chicken, Bar Amalfi and Cafe AnCco. Centro Storico brings to Miami Beach what Owner Giovanni Di Palma likes to refer to as "An Affordable Version of Eataly." The Mini Italian Food District will offer fresh made-to-order pizza, simplistic Neapolitan cuisine, an intimate cocktail lounge and a Pasticceria, offering homemade gelato, espressos and fresh Italian pastries. Service is Artesian Casual.
All payments are taken in advance and food is served quickly to the table. Giovanni's goal is to take the fuss out of service and place focus on flavor and atmosphere. Centro Storico is open 7 days a week. Coffee is served from 7 am. The Pizza window opens at 11am, and pizza will be available for  late-night diners.
Centro Storico is located at the old Iconic David's Cafe location on 11th and Collins. All major credit cards are accepted. Reservations are not accepted but guests are invited to enjoy a glass of wine or a cocktail just in case you have to wait for a table.
New Negroni Menu at La Moderna
Almost a century after its invention, the Negroni is now a staple at bars all across the globe — the drink takes on many forms, each with their own special twist. In honor of this legendary cocktail, La Moderna in Miami Beach has just launched an authentic Negroni cocktail menu featuring four innovative takes on the Italian classic using imported ingredients.
During this time of the year, many are on the look-out for simple yet notable cocktail drinks to serve at that next holiday party – these particular recipes will be sure to garner respect at any occasion!
Aged Negroni
La Moderna's signature Negroni is mixed with Martin Miller Gin, Cocchi Torino Sweet Vermouth and Bitter Gancia Americano then blended and aged in an American Oak barrel for six months. The finished product is like a true Italian — smooth, smokey, and a just a little hint of sweetness.
Greetings From Italy
The unique flavors will take on a trip through Italy with a surprise ingredient you won't expect to see in a cocktail! Made with Rutte Celery Gin, Campari Bitters, 20 year old Porto Reduction, "Gaeta" Black Olive Foam, and a Parma Ham Breadstick
Caramel Salted Boulevardier
Originally making an appearance in Harry's 1927 bar guide, the Boulevardier was the signature drink of Erskine Gwynne, an expatriate New York writer in Paris. This cocktail will take you back to the 1920's using Bourbon Whisky, Antica Formula Vermouth, Bitter Campari, and Homemade Salted Caramel Syrup.
Vintage Negroni
Made for the brave hearted, this cocktail recreates the iconic recipe of one part Campari, one part Red Vermouth and one part Gin. Using carefully preserved and aged bottles, this Negroni reaches a combined age of almost 200 years. Made with Negroni Gordon`s Gin 1970, Bitter Campari 1970, and Cinzano Sweet Vermouth 1970.
Bowery Meat Company Pops Up at Lure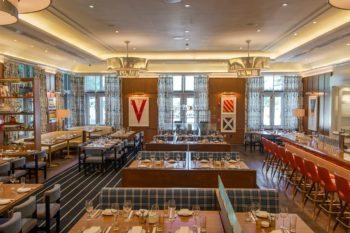 Miami Beach's award-winning seafood mecca, Lure Fishbar, is taking surf and turf to the next level with the pop-up of Mercer Street Hospitality's John McDonald and Chef/Partner Josh Capon's meat-centric eatery, Bowery Meat Company. The iconic restaurant located in downtown NYC, just off Bowery and 1st Street, is diverse and market-driven featuring a range of menu items from fresh seafood to pasta and beef from Diamond Creek Ranch, domestic Colorado lamb, veal, pork, and more.
Through the end of December, diners can enjoy a rotating menu of Bowery Meat Company's signature items. The a la carte offerings will complement Lure Fishbar's robust menu of fresh seafood favorites and will include dishes such as Zucchini Carpaccio with pistachios, chili flakes, feta and mint; a 38-oz Côte de Boeuf steak for two with Parisian potatoes and salsa verde; and Capon's signature Fondant Potato.
Lure Fishbar is located in the historic St. Moritz Hotel building at the Loews Miami Beach Hotel at 1601 Collins Avenue. Valet parking is available.
Hotel Colonnade Hosts Holiday Bazaar
The newly redesigned Hotel Colonnade Coral Gables will be hosting its first ever Holiday Bazaar inside the historic property's Rotunda this coming Monday, December 12 from 1-6 p.m. 
In partnership with local shops and vendors in the Coral Gables area, Hotel Colonnade is inviting Miami locals and hotel guests to get their holiday shopping done early with an array of festive gift items to choose from, including clothing, jewelry, accessories, candles and baked goods.  The holiday bazaar will include stands from Bossa & Co., Nurbana Three O Five, Caribbean Ocean Jewelry, One Wish Light, Nummies Bake Shop, Kiki's Boutique and more.
New Exhibit-Inspired Menu at Verde
Each time a new exhibit is on display at PAMM, Executive Chef Kaytlin Dangaran creates a new three-course menu available at Verde during the duration of the exhibit.
For the current exhibit menu, Chef draws inspiration for the menu from participatory and kinetic artist Julio Le Parc's Form Into Action. The three-course menu mirrors La Parc's playful and interactive spirit from his work with geometric shapes, a vibrant color palette and depth through transparency. Furthermore, the dessert course allows customers to build their own snow cone with a trio of fruity syrups. Not only does the use of a sphere and vibrant colors give a nod to Le Parc, but the dessert also provides guests with the chance to change flavors as they perceive it.
Verde's Exhibit Inspired Prix-Fixe Menu – $27
First Course
Rainbow Spring Rolls
Rice Paper Wraps with Nuoc Cham Sauce
Second Course
Garlic Marinated Churrasco
Flank Steak with Faina and Red Chimichurri
Third Course
Snow Cones
Trio of Sauces: Lavender, Prickly Pear, Passion fruit 
Dates offered: Available during hours of operation through Jan. 31.
Rocco's Tacos WPB Celebrates 9 Years
Rocco's Tacos & Tequila Bar is celebrating its ninth anniversary on Saturday, December 10th with a huge block party that takes over the 200 block of Clematis Street from 11 a.m. to 2 a.m. Partnering with the Police Athletic League of Palm Beach they will be collecting toys thought the celebration. Anyone who brings a new/unwrapped toy will receive a complimentary shot, margarita or taco.
In true Rocco's Tacos fashion, Rocco Mangel himself will be offering free tequila while he dances and pours shots on the bar. Since debuting the first restaurant nine years ago in West Palm Beach the much-loved brand has opened six additional locations from Fort Lauderdale to Brooklyn, NY with two more planned for 2017.
The Arketekt By Aficionados to Open in January
The group behind the local favorite Aficionados Brickell Wine/Spirits Boutique and Speakeasy Bar are opening their first restaurant, The Arketekt By Aficionados, in the heart of Miami's Financial District in January 2017.
After over 20 years in Pembroke Pines, nine years in Coral Springs, and seven years in Brickell, the owners have decided to venture into the culinary world. Tucked off of Brickell Avenue and 12th Street, the 60-seat restaurant and bar will be open for lunch and dinner, weekend brunch and offers outdoor seating as well as a private dining lounge. The Arketekt, derived from the phonetic spelling of the word architect, signifies "one who creates." This will apply to all aspects of the concept, playing off of the creativity and cultivation of the food, drink and music throughout the space.
With the rapid expansion of the Downtown Miami area, The Arketekt will serve as a venue for residents and business people alike to make themselves at home in this unique and friendly space. Under the consulting culinary direction of Chef Jean Paul Desmaison, former owner of well-known eateries, La Cofradia in Coral Gables and Jean Paul's House, The Arketekt's kitchen will present modern American cuisine with a hint of South American flair.
The carefully curated menu will offer dishes such as Charred Pork Belly (Roasted corn & queso salsa, sherry vinaigrette), Shrimp a la Plancha (Avocado crema, quail egg tartare, pisco thousand island), Braised Short Ribs (Aji Panca Adobo and corn risotto) and Florida Snapper (Vidalia onions, sour orange escabeche and yuca cake).
The Arketekt will also feature a craft cocktail menu with signature drinks including the Tobacco Boulevardier (Bulliet Rye, Fernet Branca, Campari, Sweet Vermouth, tobacco garnish), Rosemary Spritz (Rum, rosemary syrup, lemon, Aperol, Yuzo tonic), and The Life In Violette (Gin, lime, green Chartreuse, Crème de Violette). The bar program takes inspiration from its neighbor, Aficionados Speakeasy Bar, utilizing unique spirits, rare liqueurs and only the freshest ingredients.
A notable component to The Arketekt's beverage program is the extensive wine list and half bottle program that allows guests to experience multiple flavor palettes. The Arketekt is located at 1200 Brickell Bay Drive Suite. 107 and will be open for lunch and dinner Monday – Wednesday 11 a.m. to 11 p.m., Thursday – Saturday 11 a.m. to 1 a.m., and on Sundays from Noon 10 p.m.
'James Beard Culinary Mix' Dinner at Kuro
Fresh from their trip to the celebrated James Beard House in New York City, new-style Japanese restaurant Kuro, located at Seminole Hard Rock Hotel & Casinoin Hollywood, Fla. will host "James Beard Culinary Mix," a Friends of James Beard Benefit dinner to be held on Thursday, Jan. 19, 2017 starting at 7:30 p.m.
This exciting event will benefit the James Beard Foundation's new National Scholars program as well as other initiatives of the Foundation. The evening will be emceed by guest of honor, multiple James Beard Award winner, famed television personality, cookbook author and host of the Food Network's "Chopped," Ted Allen. A five-course dinner will be prepared by multiple James Beard Award winner Marcus Samuelsson, chef/owner of Red Rooster Harlem and Streetbird Rotisserie and Kuro Executive Chef Alex Q. Becker.
A pre-dinner VIP ticket will grant access to a VIP cocktail reception at the hotel's chic L Bar, where 30 attendees will have the opportunity to take part in a meet and greet with Allen and Samuelsson. Following the exclusive dinner, a Q&A with the chefs, moderated by Allen, will conclude the experience.
"Being such strong supporters of their mission and programs, we are always excited to partner with the James Beard Foundation," said Justin Wyborn, vice president of food & beverage for Seminole Hard Rock Hotel & Casino Hollywood. "It's truly an honor to host such amazing culinary talent at Kuro."
Tickets are priced at $175 and $250 per person and can be purchased via www.Ticketmaster.com . Space is limited. For more information on the event, please visit: http://www.seminolehardrockhollywood.com/jbf.
Pirolo's Paninos Pops Up for One Night at Taquiza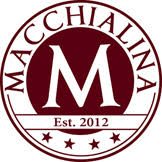 Fans of Macchialina's homemade paninos can enjoy a few of the popular items for one-night-only at Miami Beach's popular neighborhood taco joint, Taquiza.
On Monday, December 12, 2016 from 8PM to midnight James Beard Award semi-finalist, Chef Mike Pirolo, will be taking over Taquiza to serve his hearty selections of sandwiches including the Chicken Parm and Italian Roast Beef for $10; Mozzarella in Carrozza for $8; and a savory Clams Casino for $10. To pair perfectly with the sandwiches, guests can enjoy local brews at Taquiza's eclectic bar in addition to live music spun by DJ British.
Taquiza is located in the heart of South Beach at the HI Miami Beach Hostel at 1506 Collins Avenue.
Macchialina is located at 820 Alton Road on Miami Beach. Telephone: (305) 534-2124; www.macchialina.com.