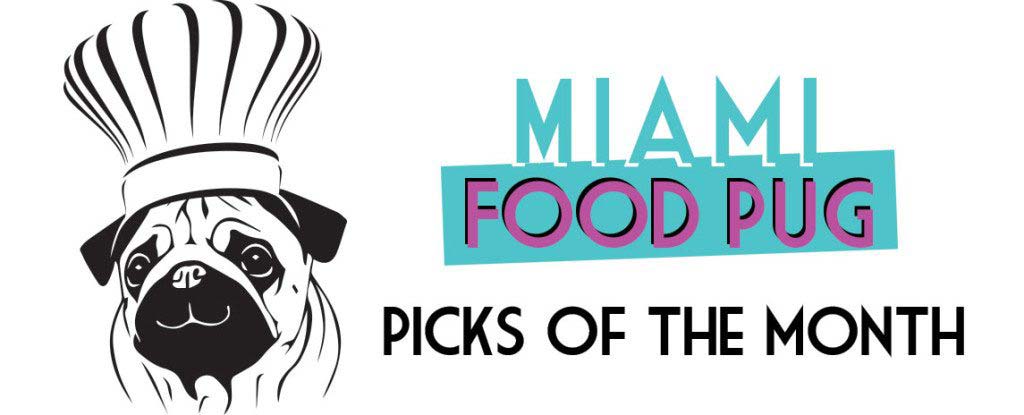 If you haven't noticed, we go out to eat a lot. It's sometimes hard to keep track of the best spots we've visited each month (and week and day). That's why we've decided to put together a monthly list of our top picks. You can expect restaurants both young and old on this list — we're always discovering new spots on our foodie adventures.
Here are our top picks for January 2017.
Toasted Bagelry & Deli
We love Toasted Bagelry and Deli in Brickell, but the constant construction and traffic in the area has kept us from becoming regulars. Thankfully, the restaurant has opened a second location in Coral Gables off Coral Way and Southwest 37th Avenue behind Chipotle and Pei Wei.
The new outpost features all of the bites from the original, including our favorite breakfast sandwiches: the Hobbie Beach (two eggs with cheese) and the Little Havana (eggs, steak, grilled onions and American cheese). Parking is shared with neighboring restaurants, but the food is worth fighting for a space.
Shimuja
Shimuja inside Brickell's Baby Jane serves up the best ramen we've had in Miami. That may seem like hyperbole, but one slurp of their tasty creations will have you coming back for more; after our initial visit, we went back the next day for Round 2.
The price point is excellent for the quality: $15 gets you a delectable Tonkotsu ramen that can be split easily between two people. Other places will charge you way more for ramen that's nowhere near as good as this. Shimuja can take all our money — just keep the delicious ramen coming.
PokéBao
Poké is all the rage right now, and PokéBao is one of the latest restaurants in town to serve up the beloved Hawaiian staple. It's also the best one.
The Coral Gables eatery is only open for lunch right now, so stopping by requires some strategic planning (the Giralda Avenue construction doesn't help). Those who do make the effort, however, will be rewarded with hearty portions and super-fresh protein. Db's Spicy Ahi Tuna Bowl is a must-try dish as is the Crispy Tuna Rice. Heck, everything we've had has been spectacular.
Fratellino
We finally did it: We went to Fratellino. The Italian restaurant has been on our "Places to Visit" list for years, but we always pass it over for one reason or another — but usually because it's packed. The cozy spot on Miracle Mile is always slammed, and good luck getting a table without a reservation during prime dining hours.
Even if you have to make the reservation weeks in advance, do it. From the enthusiastic staff that treats you like family to the delicious homemade pasta, Fratellino delivers an unforgettable experience. Get the Spaghetti alla Bolognese and Cannelloni della Nonna; one bite of either, and you'll be hooked. We regret not visiting sooner.
What restaurants did you like in January? Let us know in the comments.