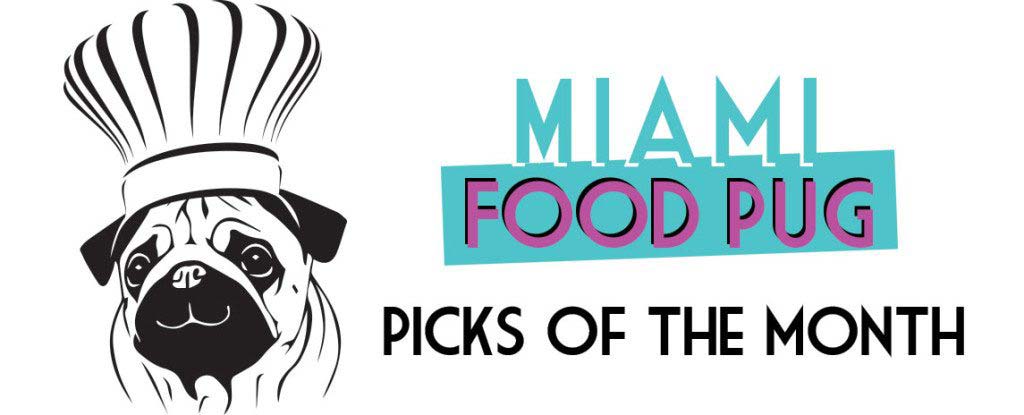 If you haven't noticed, we go out to eat a lot. It's sometimes hard to keep track of the best spots we've visited each month (and week and day). That's why we've decided to put together a monthly list of our top picks. You can expect restaurants both young and old on this list — we're always discovering new spots on our foodie adventures.
Here are our top picks for February 2017.
Tacology
Brickell City Centre is quickly becoming a dining destination, and the recent opening of Tacology is helping cement that reputation. Chef Santiago Gomez of Cantina La Veinte opened this more casual Mexican concept, and we'll give you one guess as to what they specialize in. Our faves: the Special Ribeye taco and the Shrimp taco, both of which will turn you into a repeat customer. Other standouts on the menu include the Chicharrón (love the presentation) and the Mexican Hot Chocolate. After just one visit, we have a new mantra: #InSantiagoWeTrust.

Blackbrick

We always walk by this place, but we've never actually eaten here. That all changed a week ago, when we stopped in during a food tour; our taste buds were blown away by how good everything was. The Crispy Duck Neck is satisfyingly crunchy and delicious once you get past the name, and the Chinese Fried Chicken is to die for. Portions are huge, so come hungry to this Midtown Chinese spot.

Lilt Lounge
This place is easy to miss. It's inside Downtown Miami's EPIC Hotel, and unless you're really looking for it, you will probably walk past it. If you do happen to stop in, you'll get to enjoy an expansive bar program by one of the most passionate bartenders you'll ever meet: Spencer Taliaferro. Start talking to him about cocktails, and watch his face light up — he even has his own ice cubes!
Order a First Class or an Out of the Box from the Barkeep's Originals section to get started. You're going to have a good time.

Pawn Broker
When we think of Pawn Broker, we immediately think of drinks. It's one of our favorite Downtown bars (aside from Lilt), but there's more to the place than just craft cocktails. Exhibit A: Sunday brunch. On a gorgeous and not-too-humid Miami day, you could easily spend a few hours enjoying Bloody Marys and mouthwatering bites from the grill and raw bar. Our recommendations: the Brioche Egg Sandwich, PB French Toast Sticks, Big Bone Whole Short Rib, and — of course — the $25 bottomless mimosas, rosé and frosé.
What restaurants did you like in February? Let us know in the comments.