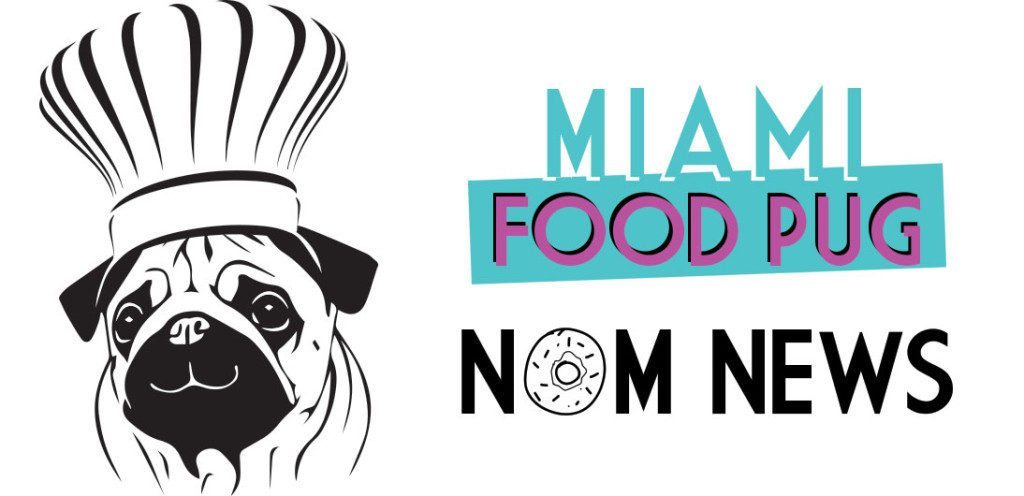 March 10, 2017
Each Friday, we compile South Florida food-related news and events that we couldn't fit on the site earlier in the week, as well as other local news that piques our interest. Want to be included in next week's roundup? Shoot us an email at bark@miamifoodpug.com.
Here's your weekly dose of nom.
VeritageMiami Hosts Fine Wine Tasting
Full Moon Party at The Deck at Island Gardens
Poolside BBQ at The Confidante
Shelborne South Beach Launches New Events
National Nutrition Month Specials at Bertoni
Dog-Friendly Brunch at Concrete Beach Brewery
Power Lunch at Seaspice
Smashed Flamingo Finds New Home at Ricky's
VeritageMiami Hosts Fine Wine Tasting
VeritageMiami, presented by City National Bank, is a four-day gathering where wine, spirits, beer and food lovers join with top sommeliers, notable chefs, prestigious wineries, winemakers and breweries to eat, drink and unite all for a greater purpose. Celebrating 21 years, VeritageMiami benefits United Way of Miami-Dade, and has raised more than $12 million, supporting programs in our community that are focused on improving education, financial stability and health – the building blocks for a good life. 
Next week, VeritageMiami's third event — Fine Wine Tasting — will take place at the Shops at Merrick Park on Wednesday, March 15. Guests can enjoy an unparalleled variety of nearly 400 wines from around the world, paired with innovative dishes prepared by some of South Florida's top chefs. The French Horn Collective will bring live entertainment to the event.
Participating restaurants include: Bocce, El Mago de las Fritas, Glass and Vine, Harry's Pizza, Mariposa at Neiman Marcus, Pinch Kitchen, STK Miami, Swine Southern Table & Bar, Uvaggio Wine Bar & Restaurant, and Zest, among many others. For ticket information, click here.
Full Moon Party at The Deck at Island Gardens
The Deck at Island Gardens will be hosting a special "Full Moon Party" on Sunday, March 12 starting at 6:30 pm with live drum performances and drink specials. Make sure to wear all white, while renowned chef Alfredo Alvarez serves up his signature Mediterranean cuisine and legendary nightlife entrepreneurs Michael Capponi and Eric Milon help lead the party into the morning hours.
To make reservations, contact 786.479.3443 or e-mail thedeck@islandgardens.com. If you plan to arrive by land or sea, docking will be validated inside at The Deck.
Poolside BBQ at The Confidante
The Confidante Hotel Miami Beach, known for its hidden backyard oasis, will host a special Poolside BBQ during their weekly Backyard Saturdays party. An addition to the hotel's already popular Backyard Saturday's series, the Poolside BBQ will take place on Saturday, March 11 from 12 – 6 p.m. with Chefs Dale Talde and Richard Hales.
For the poolside BBQ, expect a full menu of twists on favorites such as Dale Talde's Chair Sui Pulled Pork and Richard Hales' "Tipsy Texan" Sandwich. The bash will be hosted by Miami's own Sebastian and Espe of @TwoTrends into the early evening all to the tunes of DJ Dave Sol and DJ Unomas.
All items will be available to order a la carte from the poolside BBQ. Locals will be able to valet for $5. For more information or to reserve a private cabana or bungalow, please call 305-424-1234 or visit TheConfidanteHotel.com.
Shelborne South Beach Launches New Events
To elevate the guest experience, Shelborne South Beach is inviting hotel guests to weekly Saturday morning classes to find their inner zen – Miami locals are welcome, too! The  weekly group meditation class hosted by Innergy Meditation is dedicated to the practice of mindfulness. Participants will learn to sharpen their ability to focus and relax while zoning in on breathing patterns and clearing the mind. Open to all skill levels, participants of all ages and stages in life are welcome to join together to breath, chill and be still.
The iconic hotel is also hosting full moon parties on the eve of each full moon. Parties will begin with beachside evening meditation by Innergy – followed by Shelborne's signature, complimentary cocktails. Shelborne South Beach encourages guests to get their 'mindfulness on' at the luxury oceanfront location.
All events free of charge and open to the public – don't forget to BYOM (bring your own mat)! Discounted valet parking will be available. The meditation classes take place at 10 a.m. every Saturday; the next full moon party will take place at 8 p.m. on Sunday, March 12.
National Nutrition Month Specials at Bertoni
It's no doubt we all love donuts, ice cream, pizza and juicy burgers, but March is the month to celebrate all things healthy. This year for National Nutrition Month, Bertoni wants to help encourage healthy eating habits with a few specials.
Bertoni Gelato Caffe & Eatery believes eating healthy shouldn't hurt your wallet, so for the entire month of March, they will be offering 50% off any smoothie with the purchase of a meal, and buy 1, get 1 half off acai bowls! With 11 smoothie options and four power bowls to choose from, everyone can enjoy this special and try something different all month long.
Dog-Friendly Brunch at Concrete Beach Brewery
On Sunday, March 19, Concrete Beach is inviting all dogs (even the underage pups) to its Wynwood-based Social Hall for some brews. But don't worry, there's no alcohol in this specialty dog "beer." Bring your furry friend and provide another with a much needed home, with the help of Paws 4 You, a Miami-based animal rescue.
Guests will enjoy half-price GROWLer fills and free dog bowl pours of Concrete Beach's specialty dog beverage, "Woof Wort," with the purchase of a regular beer. For hungry humans, Palomilla Grill will be serving a Concrete Beach beer-inspired brunch menu, while Dishes for Dogs will serve up a variety of plates for the pups.
The free event will take place from 12 to 5 PM.
Power Lunch at Seaspice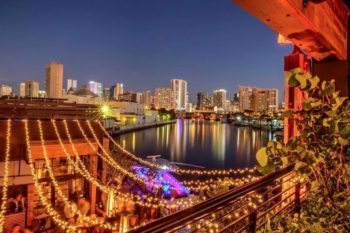 A power lunch deserves a power scene! Wining and dining clients and closing deals has never looked and tasted as good as Miami River's highbrow scene stealer Seaspice.
With pre-fixed lunch menus ranging from $40pp to $55pp, the Mediterranean-inspired cuisine includes the Steak Salad, Plant Bowl, Market Fish Sandwich, Pan Seared Faroe Island Salmon and Wagyu Burger.
Notable figures spotted taking advantage Seaspice's power lunch scene include David Beckham, who visited while finalizing decision of building a soccer team in Miami, and Mexican billionaire magnate Carlos Slim who often stops by while he is in Miami.
The lunch menu is available Tuesday – Friday from noon to 3:30pm. Seaspice is located at 422 NW North River Dr, Miami, FL 33128.
Smashed Flamingo Finds New Home at Ricky's
Smashed Flamingo, the popular pop up beer & bourbon garden, is BACK, and it's found its new home at Ricky's South Beach on Sundays from 2 p.m. until 8 p.m. Guests will enjoy beats by rotating DJ talent including Vinni Soul, DJ KA5 and DJ Miner, who will spin an eclectic mix of laid back Hip Hop, R&B, Classic Rock, Funk and Soul.
Drink specials include $5 drafts, $6 cocktails and $5 punch — to name a few. For $32, attendees can take advantage of unlimited drafts and a free souvenir taster glass. Hungry? There are $2 sliders, $3 fries and $5 nachos to nosh on.