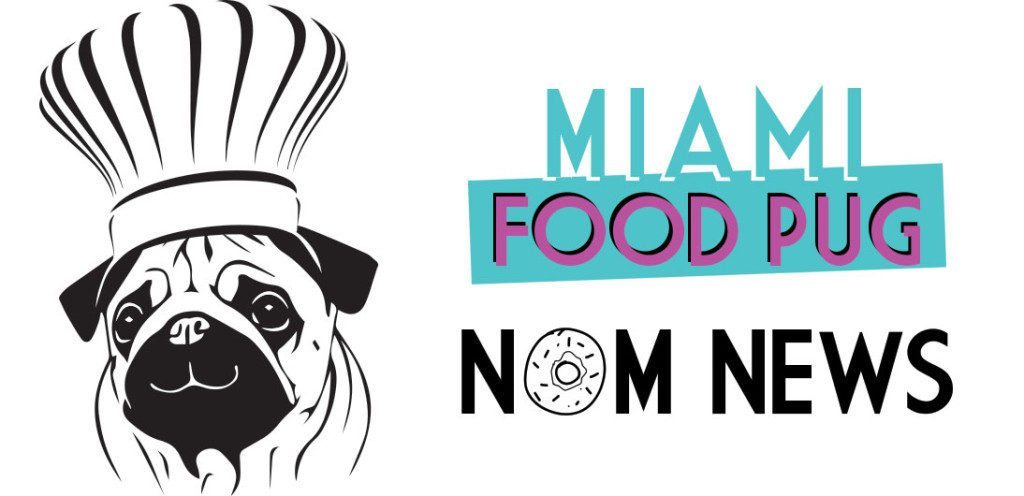 March 24, 2017
Each Friday, we compile South Florida food-related news and events that we couldn't fit on the site earlier in the week, as well as other local news that piques our interest. Want to be included in next week's roundup? Shoot us an email at bark@miamifoodpug.com.
Here's your weekly dose of nom.
BESPOKE Dinner at Pubbelly Noodle Bar
J. Wakefield Brewing to Release 6 Special Beers
The Dutch Debuts New Seasonal Fare
Sushi Garage Gets a New Specialty Cocktail
Byblos Launches Persian New Year Menu
Pubbelly Sushi Expands to Downtown Dadeland
New Brunch Cocktails at Steak 954
BESPOKE Dinner at Pubbelly Noodle Bar
One of America's most dynamic culinary festivals, Cochon555, brings its 2017 tour to Miami on March 25 and 26. The weekend kicks off with Chef's Course, a one-of-a-kind, 5-course dining experience (in the name of Piggy Bank charity) at Pubbelly Noodle Bar (1418 20th St, Miami Beach, FL 33139), with Chef Jose Mendin.
Hosted by Jose Mendin of The Pubbelly Group on Saturday, March 25 at 7:00PM, Chef's Course BESPOKE: An Evening of Culinary Modernity, will feature guest chefs Diego Oka of La Mar by Gaston Acurio at Mandarin Oriental and Michael Beltran of Ariete. The evening will take as its theme "Culinary Modernity," with each chef creating one course that embodies their own conception of the night's core ideas. The final course will be a group collaboration, in which all four chefs will cook one family-style course representative of what they believe to be modernity.
Premium wine and cocktail pairings will accompany the five course meal following a pre-dinner cocktail reception with passed appetizers presented by House of Angostura. To close the evening, Chef Maria Orantes of Pubbelly Noodle Bar will prepare a pastry course featuring Perfect Puree of Napa Valley. Evan Benn of the Miami Herald, along with Piggy Bank founder Brady Lowe and Communications Director Robert McKeown will be in attendance as guides of sorts – our own culinary Virgils – illuminating for all in attendance the ideas which define our culinary time and inspire Cochon555 events.
Tickets for the dinner are $125 and can be purchased online here.
J. Wakefield Brewing to Release 6 Special Beers
J. Wakefield Brewing (JWB) will be releasing the following six beers this Saturday, March 25th, at noon at the brewery bay door. Cash sales only.
Ay Que Rico (Red Label): Bourbon barrel-aged, imperial stout with dulce de leche added. ABV: 12%. 750ml bottles. $25 plus tax. Limit: 3 bottles.
Ay Que Rico (Blue Label): Scotch whiskey barrel-aged, imperial stout with dulce de leche and Jamaica Blue Mountain coffee from Monstra Coffee (San Diego, CA) added. ABV: 12%. 750ml bottles. $30 plus tax. Limit: 3 bottles.
Orange Dreamsicle: Sour ale with oranges and vanilla. ABV: 7%. 750ml bottles. $15 plus tax. Limit: 3 bottles.
Forbidden Forest, collaboration with Modern Times Beer (San Diego, CA): Imperial stout with Modern Times barrel-aged coffee. ABV: 12%. 750ml bottles. $20 plus tax. Limit: 3 bottles.
Rock Box: Northeast-style double India pale ale with Mosaic hops, Amarillo hops and honey added. ABV: 9%. Four-packs of 16-ounce cans. $18 plus tax. No limit.
That's My Jam: Northeast style India pale ale with strawberries, coffee and cocoa nibs. ABV: 7%. Four-packs of 16-ounce cans. $20 plus tax. No limit.
The Dutch Debuts New Seasonal Fare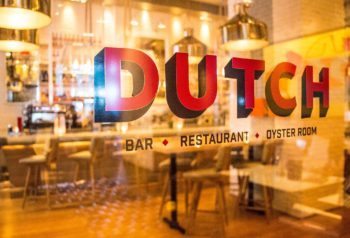 Executive Chef Adonay Tafur of The Dutch at W South Beach Hotel & Residences, has recently unveiled new seasonal fare showcasing the roots-inspired American fare the restaurant has become known for. Tafur, who works closely with Chef/Co-owner Andrew Carmellini, has created an array of dishes for the spring that celebrate garden-fresh flavors as well as reintroduced some select favorites from the restaurant's earliest days.
New dishes include a refreshing tomato salad with basil seeds, cucumber and farm goat cheese; prime steak tartare and earthy shiitake, drizzled with a cognac aioli and crusty toasted rye; artichoke ravioli with black truffle and pecorino cheese; diver scallops plated atop cannellini beans and heirloom potatoes; a delectable hanger steak alongside kimchi rice and pickled daikon; spaghetti and Manilla clams with Spanish chorizo; and red snapper "Moqueca" accompanied by spiced lobster broth and refreshing xuxu slaw.
Burger lovers will delight in Andrew Carmellini's famous double cheddar burger, which has finally made its way south from The Dutch New York City. This mouthwatering, succulent double cheeseburger features a secret sauce and of course a side of fries. And, back by popular demand, the little oyster sandwiches are a favorite with a savory picked okra remoulade.
Following the meal, critically-acclaimed pastry chef Josh Gripper offers up amazing creations for dessert. Gripper, who has received both local and national attention for his stunning confections, has added several sweet springtime treats to the popular menu including the chocolate soufflé with hazelnut crunch and dulce de leche ice cream. Churros and doughnuts are the ultimate comfort food with cinnamon and vanilla cream. Also, Gripper's famous strawberry pie is made fresh daily and served with candied kumquat and mint ice cream.
The Dutch is located inside W South Beach Hotel & Residences, 2201 Collins Avenue, in Miami Beach, Florida, 33139.
Sushi Garage Gets a New Specialty Cocktail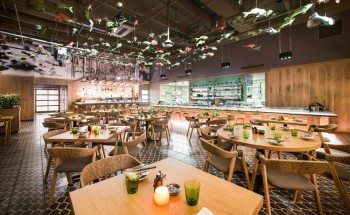 The Juvia Brand has teamed up with Avion Tequila to create a unique "Juvia Barrel" Reposado Tequila made exclusively for Juvia and Sushi Garage. Created and distilled in American Whiskey barrels, Director of Beverage Zarko Stankovik has curated the Ginza cocktail now available at Sushi Garage. Named after the famous shopping district in Tokyo, the mixture burst a picturesque green color matching the scheme of Sushi Garage flawlessly. Made up of Avion Reposado "Juvia Barrel" Tequila, Bombay Sapphire Original Gin, Green Chartreuse, Honey Syrup and Lemon, the drink is sure to be a refreshing hit.
Byblos Launches Persian New Year Menu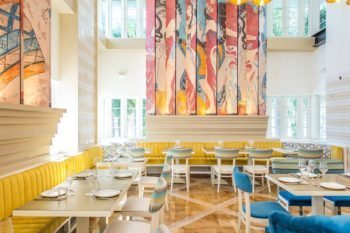 In celebration of the Persian New Year, Miami Beach Mediterranean hotspot Byblos has launched a Nowruz specialty four-course menu featuring traditional Persian dishes and savory Eastern Mediterranean delicacies. Now through April 4th, guests can enjoy a bevy of dishes skillfully crafted by Byblos' Executive Chef Stuart Cameron and Byblos' Chef de Cuisine Todd Sprik. This family-style menu priced at $65++ per person will also include an optional wine pairing at $30++ per person for the wine connoisseurs of the table.
Highlights of the abundant culinary offerings include the following:
First Course: SEABASS CEVICHE; jalapeño dressing + radish + squid ink chips + green schug + avocado, CRISPY ROCK SHRIMP; red schug + lime shallot crunch + preserved lemon crema
Second Course: VINE RIPENED TOMATO; pomegranate dressing + persian feta + basil pesto + olive oil, 48 HOUR SHORT RIB; carob molasses + green schug + onion bhaji
Third Course: "TAH-DIG"; persian rice + braised lamb + fig + turmeric, GRILLED BROCCOLINI; tomato fenugreek sauce + crispy garlic
And just when you thought you couldn't eat another bite, welcome the big finale…DESSERT, which will include Byblos' much-admired ORANGE BLOSSOM MOUSSE; house yoghurt + pistachio cake + pomegranate molasses + pashmak + cherry sorbet + berries.
Pubbelly Sushi Expands to Downtown Dadeland
Downtown Dadeland continues to revamp itself into a chef-driven, culinary hotspot, today announcing the popular Pubbelly Sushi will be opening its doors in summer 2017. Led by five-time James Beard Award-nominee Chef Jose Mendin, Pubbelly Sushi Downtown Dadeland marks the restaurant's fourth South Florida location.
"We strategically select each Pubbelly location based on the neighboring community and surrounding businesses," said Juan Fernando Ayora, CEO of the Pubbelly Group. "We currently have locations throughout Downtown Miami, Miami Beach, Brickell, Aventura and the Dominican Republic. We chose to open Pubbelly Sushi at Downtown Dadeland because it's one of Miami's newest foodie destinations. We are confident that the local community will welcome us, as has happened in our other South Florida locations. Chef Jose Mendin with his vision is changing the way we enjoy sushi, making it a fun & inviting experience"
A fusion of Asian and Latin styles, Pubbelly Sushi prides itself on being a next-level, neighborhood sushi restaurant, where casual dining meets superb service, food and flavor. Along with customer favorites such as the Butter Krab Roll, Big Eye Tuna Roll, and Crispy Salmon Roll, Pubbelly Sushi Downtown Dadeland will feature a bigger bar than its sister locations, along with a specialty craft beer and cocktail menu.
Pubbelly Sushi joins a number of other chef-driven concepts that have been opening shop at Downtown Dadeland's revitalized urban culinary center since DHPI LLC, a joint venture between Duncan Hillsley Capital and PEBB Capital, took over in 2014.
Pubbelly Sushi will join a number of other highly anticipated restaurants opening soon at Downtown Dadeland, including: Harry's Pizzeria, a nationally recognized restaurant by James Beard Award-winning chef Michael Schwartz's; and Ghee Indian Kitchen, a concept created by well-known Chef Niven Patel, former executive chef for Schwartz's namesake restaurant, Michael's Genuine Food and Drink. Recent openings at the lifestyle center include: Barley an American Brasserie, The Brick American Kitchen & Bar, Nanndi Frozen Cream & Pastry Shop and Orangetheory Fitness.
New Brunch Cocktails at Steak 954
Too often restaurants use brunch as an excuse to pair cheap champagne with diluted orange juice, but all brunch-goers deserve to switch it up and enjoy their waffles with a boozy beverage worth talking about. Stepping up their brunch game, Stephen Starr's Steak 954 is debuting six new brunch cocktails starting April 1st. Beverage Manager Simeon Humphreys crafted the not-so-basic libations to reflect the restaurant's brunch which is "fun and a little flirty, yet polished and true to our history."
From cold brew coffee mixers and coconut water ice cubes to a Japanese-inspired drink, the menu offers something to impressive every spirit lover. Stop in for brunch Saturday or Sunday from 11 a.m. to 3 p.m. to try out the new selections.