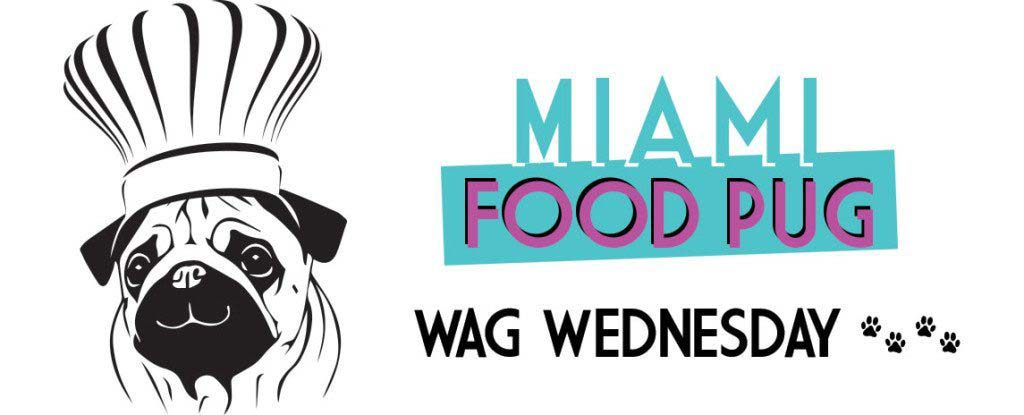 Since starting the blog, we've interviewed many members of the hospitality industry, and one constant among the interviewees has been a profound love for their pets. We thought it would be great to share this love with our readers.
That's why we launched an ongoing feature called "Wag Wednesday" to showcase industry peeps and their pets. Know someone who wants to be featured? Email us at bark@miamifoodpug.com.
This week, we're featuring Dena Marino, Chef/Partner of MC Kitchen, and her Shar-Pei, Kevin.
Your Name: Dena Marino
Your Pet's Name: Kevin
Sex: Male
Age: 3 months
Breed: Shar-Pei
How did you come to own your dog? What drew you to him?
Kevin is my fourth Shar-Pei. I saw one when I was younger and researched the breed. They are super sweet, very loyal and do not need much exercising, so I thought it was perfect for me! So after the first one, I fell in love with them.
What's the story behind your dog's name?
Kevin's name came from my husband and son. I wanted to name the dog Tom Ford, and they overruled me and I was tired of arguing. Then, before you know it, I started asking about Kevin haha … so Kevin, it is! After we met him, it's really funny how the name is perfect for him.
How would you describe your dog's personality?
He's very chill and goes with the flow. Kevin is super funny and mischievous, especially when he chases our cat and then snuggles with him. He's also very smart.
How has owning a pet made your life richer?
Richer and poorer haha. But yes, Kevin has made life richer for the entire family. He's brought a lot of joy to everyone and is teaching our 9-year-old son about responsibility.
It's said that dogs reflect their owners and vice versa. How does this apply to you and yours?
He definitely reflects my husband!
Tell us a funny story about you and your dog.
A few weeks ago, we put him in a backpack so we can all go together for a bike ride. He just sat there like no big deal. It was really funny and cute!
Are you involved in any pet organizations or philanthropies?
Right now, we are not. But I always share photos of dogs looking for homes, and we stop and help any animal we find.
We follow a lot of dog social media accounts like Doug the Pug, Rocco's Contemporary Life, and Menswear Dog. Do you? Which are your favorites?
We follow a few some of our favorites are @benjithepei, @lilliesharpei and — of course — our own @sharpeikevin.
See past editions of Wag Wednesdays here.