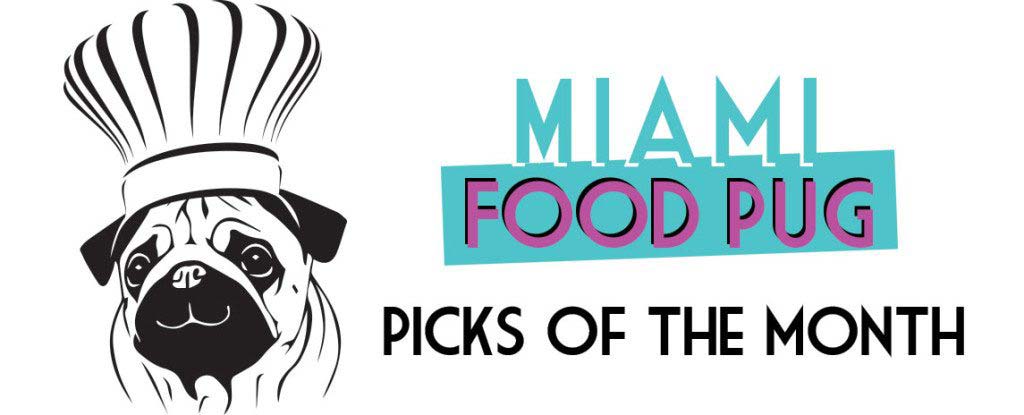 If you haven't noticed, we go out to eat a lot. It's sometimes hard to keep track of the best spots we've visited each month (and week and day). That's why we've decided to put together a monthly list of our top picks. You can expect restaurants both young and old on this list — we're always discovering new spots on our foodie adventures.
Here are our top picks for March 2017.
Makoto
We've visited every Stephen Starr concept in South Florida except for one: Makoto at Bal Harbour Shops. That all changed last month when we found ourselves in the area wondering where to grab lunch. The Japanese restaurant has a killer $19 Bento deal that includes a protein, miso soup and wasabi rice.
The Ponzu Salmon with Brussels Sprouts is the way to go; each bite is magical. We live super far from this restaurant, but we'd make the trek in a heartbeat now for that dish and the Fruit Toban Yaki dessert. You will, too.
Pizza Tropical
Brooklyn-style pizza has made its way to Wynwood in the form of Pizza Tropical. The window stand in the outside area of Gramps is whipping out delicious slices and pie with a little bit of Miami influence. Our faves were the standard pepperoni slice (El Peppe) and La Blanca (ricotta, mozarella, Pecorino Romano, caramelized onions and sesame seeds). Pair either one with a side of garlic knots, and you're set.
Pro Tip: Order a pie and stay for Drag Bingo on Wednesdays — a guaranteed good time.
DÔA
One of the latest ventures from restauranteur Arjun Waney, DOA Miami Beach masterfully fuses Latin and Asian influences to create a mouthwatering menu. Expect to find an extensive selection of small bites — get the pork belly buns — alongside light fare like makis. A highlight of the night, the DOA Ceviche Roll manages to infuse the traditional dish with new life.
For those with bigger appetites, the large plates selection is home to a New York Strip that is one of our favorite dishes of the year thus far — and don't get us started on the churros. Be on the lookout for a full review soon.
Gyu-Kaku
At this Brickell Japanese BBQ spot, playing with your food is encouraged. We've been here many times — it was one of our favorite spots when we started dating — and our most recent visit further cemented our love for the place. Although you can order a la carte, the packages are the way to go for value and quality. The $55 Meat Lovers Package for 2 could actually feed four — just look at what's included:
– Vegetable Spring Roll
– Chicken Finger Strips
– Gyu-Kaku Salad
– Miso Soup x2
– Rice x2
– Filet Mignon
– Yaki-Shabu Beef Miso
– Bistro Hanger Steak Miso
– Premium Sirloin Garlic
– New York Steak Garlic
– Toro Beef Sweet Soy
– S'mores
Yup. Enough said. Go make a reservation ASAP.