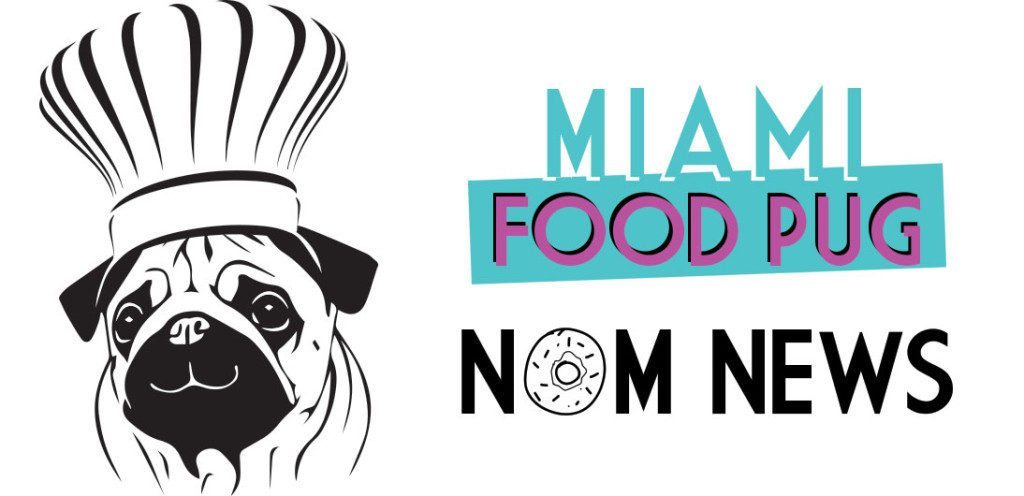 April 7, 2017
Each Friday, we compile South Florida food-related news and events that we couldn't fit on the site earlier in the week, as well as other local news that piques our interest. Want to be included in next week's roundup? Shoot us an email at bark@miamifoodpug.com.
Here's your weekly dose of nom.
A Priceless® Table with Chef Michael Schwartz
National Empanada Day at Novecento
Bakehouse Brasserie Launches Business Brunch
Top Chef Alum Now Offering Private Chef Services
Sorso Pops Up at Scarpetta
Noche de Lechón at Bulla Gastrobar
New Spring Menu at River Yacht Club
#MidtownLunchCrunch: Free 2-Hour Parking
Hygge Brunch at Ariete
A Priceless® Table with Chef Michael Schwartz
Enjoy an evening under the stars while surrounded by art from some of Miami's most dynamic talents with a Priceless® Table at Wynwood Walls. Celebrity Chef Michael Schwartz is curating this exclusive experience, which takes its inspiration from the colorful murals displayed throughout the country's only outdoor street art gallery. The fun begins at a cocktail reception with Chef Schwartz, who will be on hand to chat with guests and pose for photos. Then take your seat for a gourmet four-course dinner with wine that complements the modern masterpieces on display.\
Tickets are $100 each and must be sold in pairs. The last day to buy tickets is Monday, April 10. Click here to buy your tickets today.
National Empanada Day at Novecento
National Empanada Day is Saturday, April 8 and who better to celebrate it with than Novecento – touted for having one of the top ten best empanadas in Miami by Miami New Times.
From Friday, April 7 through Sunday, April 9, join Novecento (Brickell and Aventura locations) for National Empanada Day. The restaurants will be offering an empanada flight, which includes two empanadas and one glass of house wine for $12.
Bakehouse Brasserie Launches Business Brunch
You know Bakehouse Brasserie for the fun brunches, but they're also getting to business (not working overtime). Bakehouse introduces its new Business Lunch perfect for a casual lunch or a formal business meeting! With daily rotating specials, the new business lunch menu from Chef Bernie Matz features simple, quick bites including salads and fresh press juices to indulgent burgers and mussels!
Monday 
Choice of any salad + Fresh pressed juice 
Tuesday
Royale burger with cheese + Beer
Wednesday
Choice of any salad + Fresh pressed juice
Thursday 
Royale burger with cheese + Beer
Friday 
Mussels & Champagne
Mouth watering yet? Well, here's the bonus- it starts at only $15! So whether you're working 9-5 or just working the weekend, Bakehouse is the ultimate spot for your next lunch!
Top Chef Alum Now Offering Private Chef Services
Now you can bring a little of Bravo's Top Chef to your own kitchen or yacht with former Season 13 contestant Wesley True's newly-launched personal chef and catering service, TRUE.
The award-winning chef that has helmed the kitchens at some of the country's finest establishments is now offering private epicurean experiences in Ft. Lauderdale, Miami and surrounding areas.
A two-time James Beard semi-finalist for Best Chef South, Chef True will personally create and prepare a completely customized multi-course meal with optional wine pairings for guests in the comfort of their homes. Additionally, for the fishermen who prefer effortless on-board dining, Chef True's elevated coastal cuisine can be enjoyed right on the water with the exclusive opportunity to book his services aboard private and chartered yachts.
"I aim to make at-home fine dining as memorable and effortless for guests as possible," says True. "It's about feeling at home, relaxing, making memories, enjoying and savoring. Just like it should be."
True is known for his inventive take on coastal Southern cuisine using only the freshest, locally-sourced and seasonal products.
Perfect for entertaining groups, fishing trips or intimate dinner parties, TRUE is now open for bookings.
For inquiries and pricing, contact wesley.true@gmail.com.
Sorso Pops Up at Scarpetta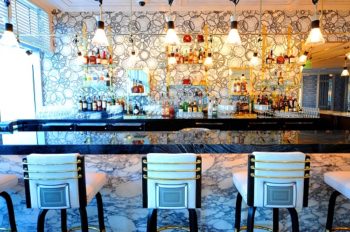 Celebrity chef Scott Conant, of the award-winning Scarpetta by Scott Conant at Fontainebleau Miami Beach, is hosting a specialty pop-up located in Scarpetta's gorgeous lounge. Sorso, a cocktail lab and infusion bar unveiled during the 2017 Food Network and Cooking Channel South Beach Wine and Food Festival and will continue into summer. Sorso, which means sip in Italian, offers guests a chance to sample one of mixology's hottest trends – cocktails infused in a cold drip cocktail tower. Several cold-brew infusions will be offered daily as well as the opportunity to create your own bespoke cocktail from house-infused spirits, shrubs and syrups.
Bartenders and chefs have sourced the highest quality seasonal herbs, flowers, fruits, nuts and spices to create fresh and uniquely crafted cocktail concoctions, along with a selection of Italian bites. Cocktails ($17) brewed in the infusion towers include the Garden High Ball – Stoli vodka infused over cucumbers, basil and tomato and finished with Yuzu tonic and Eye Candy – Woodford Reserve bourbon infused over almonds, vanilla beans and dried apricots, and finished in an orange peel smoked glass with Amaro Montenegro.
Signature infused cocktails on offer include a number of intriguing and creative choices including En Fuego – Jalapeno-infused Corazón tequila, Sauvignon Blanc, St. Germain, lemon and agave; True Bleau – Barr Hill gin, grapefruit soda and a pea flower infused ice cube; Crave – watermelon infused Russian Standard vodka, Aperol, cranberry, lime and mint, and Dime Piece – Herradura tequila infused with pineapple, Cointreau, cilantro lime and house made pineapple shrub. Bar staff will also be happy to create bespoke cocktails as well from house-infused spirits, shrubs and syrups like pineapple-vanilla infused Bacardi rum, orange-infused Campari, house-made pineapple shrub, raspberry-grapefruit syrup, lemon-ginger syrup and more.
To complement these whimsical libations, Conant has devised a bar menu of snacks and a few light bites including, Scarpetta Stromboli with caponata, spiced almonds, wild mushroom arancini with truffle oil, and an Antipasti Board with selections of salumi and cheese. Snacks and bites range from $6-$18. All cocktails are $17, except at Social Hour – each day from 6 p.m. to 7 p.m., during which cocktails are priced at $12.
Sorso will be open from 6 p.m. to close, seven days a week at Scarpetta's lounge and the adjacent al fresco terrace.
Noche de Lechón at Bulla Gastrobar
Monday's don't always have to be blue! Bulla Gastrobar is spicing up the dreaded weekday with a special Noche de Lechón menu, making a dinner for two as easy as can be. Guests can share six unique dishes for $40 including highlights like the Gazpacho Andaluz, Lechón Asado, Patatas Panaderas. That's not all!
The menu also includes their signature dessert, the refreshing Flan de Coco. Reservation are available via OpenTable (https://www.opentable.com/r/bulla-gastrobar-doral) or by calling 305.260.6543.
New Spring Menu at River Yacht Club
River Yacht Club (RYC), the popular 'lifestyle destination' on the Miami River, has announced Jeff Pfeiffer as the fifth chef in their seasonal guest chef program for Spring 2017.
RYC, recently celebrating their one year anniversary, has built a loyal following based on their concept of simple grilling, clean flavors and good technique. The menu features 'Simply Grilled' items like Salmon, Tuna and King Crab; and "From the Land", Veal Tomahawk, Palm Marrow and Rack of Lamb, accompanied by fresh, seasonal vegetables and toppings. In addition to the 'A La Carte' menu RYC has become known for, they have successfully introduced the guest chef program, both innovative and simple in nature.
Chef Pfeiffer's culinary career began in Atlanta, working at top restaurants including Brasserie Le Coze, Joel, and Buckhead Life Restaurant Group's Bistro Niko, where he worked as Chef de Cuisine under Gary Donlick. Throughout his career, he has worked under world-renowned chefs like Eric Ripert, and Joel Antunes, among others. In 2008 he moved to Miami to work under four-star chef Christian Delouvrier at La Goulue, and later moved to Lobster Bar Sea Grille in Fort Lauderdale, where he has been Executive Chef since the restaurant's inception in 2013.
Pfeiffer joins an acclaimed roster of past chefs, including Michael Lewis, Executive Chef at Kyu Miami and Christopher Rendell, James Beard-nominated chef of The Surf Lodge in Montauk. Pfeiffer's Spring menu will bring classic food stepped in history, technique and familiar flavors to RYC. Much like RYC's year-round a la carte offerings, the menu focuses on seasonal seafood. Standout dishes include: Alaskan King Crab Salad with a gazpacho andaluz; Thai Coconut Mussels in a coconut-lemongrass broth and candied shiitake mushrooms; Poached Monkfish
Nicoise with a local herb salad; Pepper-Crusted Yellowfin Tuna Au Poivre and roasted maitake mushrooms; and Scallops Provencal in a tomato brulée. The menu is well complemented by their private label 'River Yacht Club Rosé', a perfectly balanced blend of Grenache, Cinsault and Syrah from a private estate in Cotes de Provence.  Chef Pfeiffer's menu became available on March 20, the first day of spring and will remain in place throughout the season.
"Chef Pfeiffer's approach to fresh, seasonal dishes, along with his refined French techniques make him the perfect selection to conceptualize our new menu," says partner Stephane Dupoux. Pfeiffer's philosophies on clean eating resonate well with the mindset here at RYC. We are excited to see what he will add to our kitchen this Spring."
Midtown Lunch Crunch: Free 2-Hour Parking
Love lunch hour away from your desk but hate hunting down a parking spot? Of course you do.  That is why thirty participating restaurants in Midtown Miami will now offer two hours of free parking at Shops of Midtown Garages Monday through Friday from 12 pm until 3 pm.
Customers must simply present their parking ticket for validation at the participating restaurant that they lunch in. The offer is valid for parking at two Shops of Midtown garages – the North Block Garage at 3401 N Miami Ave., as well as the South Block Garage at 3101 N Miami Ave. An interactive map of the parking garages and participating restaurants can be found here.
"We know that patrons enjoy Midtown's numerous lunch specials but due to increased construction in the area, securing a parking space on the street has been challenging; that is why the Midtown community joined forces to offer complimentary parking in our recently renovated garages for the work week lunch hour," explains Deborah Samuel, Operations Manager, Midtown Miami.
The promotion began Monday, April 3, 2017. Those enjoying lunch at Midtown's restaurants are encouraged to share their photographs and experiences via social media by using the hashtag #MidtownLunchCrunch.
Hygge Brunch at Ariete
Brunch-lovers rejoice! On Sunday, April 9th, Ariete will host the coziest HYGGE Brunch in town. HYGGE, the Danish phenomenon sweeping the nation, focuses on comfort and coziness. Executive Chef Michael Beltran will prepare his sought-after farm-to-table menu favorites accompanied by Ariete's newest brunch menu item, Dallas Wynn's decadent Hygge Hot Chocolate perfectly paired with toasted marshmallow fluff and graham cracker biscotti. Diners will be offered knitting sets so they can knit while they nosh in Ariete's warm and cozy decor.
The brunch menu will include Ariete's ongoing brunch favorites like Carrot Cake Waffles (sweet cream cheese, cinnamon sugar and spiced currant syrup), Abuela's Grits (shrimp, ham hock broth and tamal en cazuela), Chicken and Waffles (green circle chicken thigh, mole waffle and bay leaf) as well as Arite's famous Chug Burger (double patty, cheddar cheese, b&b pickles, Ariete's secret sauce) and The McChug (a sausage, cheese and fried egg sandwich that is available with foie gras), among many other favorites.