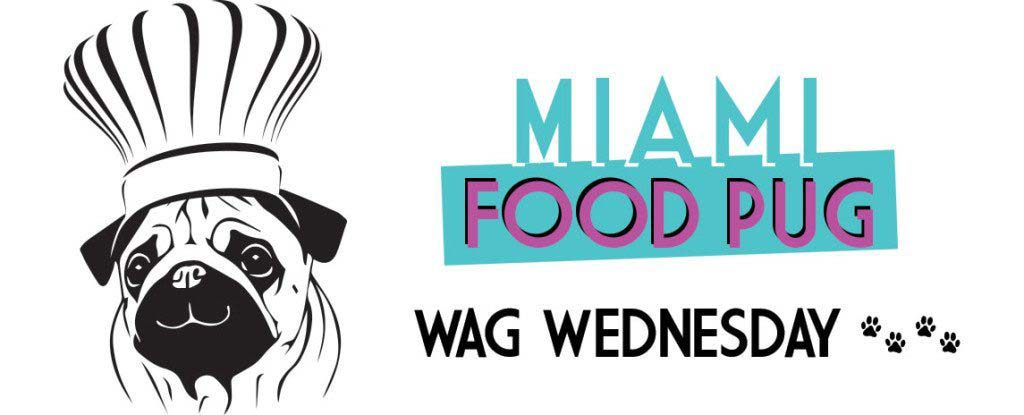 Since starting the blog, we've interviewed many members of the hospitality industry, and one constant among the interviewees has been a profound love for their pets. We thought it would be great to share this love with our readers.
That's why we launched an ongoing feature called "Wag Wednesday" to showcase industry peeps and their pets. Know someone who wants to be featured? Email us at bark@miamifoodpug.com.
This week, we're featuring Benjamin Goldman, Executive Chef of Komodo, and his Portuguese Podengo, Lucy.
Your Name: Benjamin Goldman
Your Pet's Name: Lucy
Sex: Female
Age: 6
Breed: Portuguese Podengo
How did you come to own your dog? What drew you to her?
I got a call one night from an old friend I knew in Boston, by the name of Samantha. She told me she was enjoying the sunny weather in South Florida. Prior to visiting her grandmother in Boca Raton, she had adopted a dog in Connecticut by the name of Shayna. The dog was meant to keep her grandmother company due to her recent loss of her grandfather.
However, her grandmother was not interested in keeping the dog. Samantha said she needed a good home for the puppy and thought maybe I could offer her shelter. I called my family for advice, and they recommended to skip the extra responsibility. Shortly after, I called Samantha and told her I would come pick the dog up in no time. From that point on, we had an unbreakable connection.
What's the story behind your dog's name?
So initially Lucy's name was Shayna, which means "pretty" in Hebrew. The night I picked her up, I brought her home; I actually gave Shayna to my girlfriend at the time as a gift. She was semi interested in her new furry friend and decided Lucy was a more suitable name. From that point on, she was forever Lucy.
How would you describe your dog's personality?
Lucy is a reflection of me. She's amicable, personable, affectionate, playful and docile.
How has owning a pet made your life richer?
Whenever I walk into my house, she's always wagging her tail and happy to see me. No matter how her day was, or mine for that matter, she's always in a great mood. Her bright smile and shiny white teeth brighten up a cloudy afternoon. She really puts life into perspective. The simplicity of her life and degree of her happiness with such few necessities balances out the mundane complexities of being an executive chef. I just feel bad leaving her alone on late nights.
Tell us a funny story about you and your dog.
I took my dog on a canoe once; she's not fond of water. For the most part, she was extremely behaved. When we got out to the ocean, she was able to spot land almost two football fields away. I guess she had enough of the boat, so she decided to make it for the shore. Knowing she'd never make it, I panicked for a moment and thought to myself, "I should jump in after her … Naw, I don't want to get wet."
Knowing how smart she is (because she derives her intelligence from her father), I knew that she knew that we both knew she'd never make it. Sure enough, she turned around and — with her little doggy arms and legs — forced herself back to the canoe. I pulled her back up by her scruff, and she shook her body violently to shake off the excess water. I got wet, anyways.
Are you involved in any pet organizations or philanthropies?
The Taking Care of Lucy Foundation … Other than that, nope.
We follow a lot of dog social media accounts like Doug the Pug, Rocco's Contemporary Life, and Menswear Dog. Do you? Which are your favorites?
See past editions of Wag Wednesdays here.