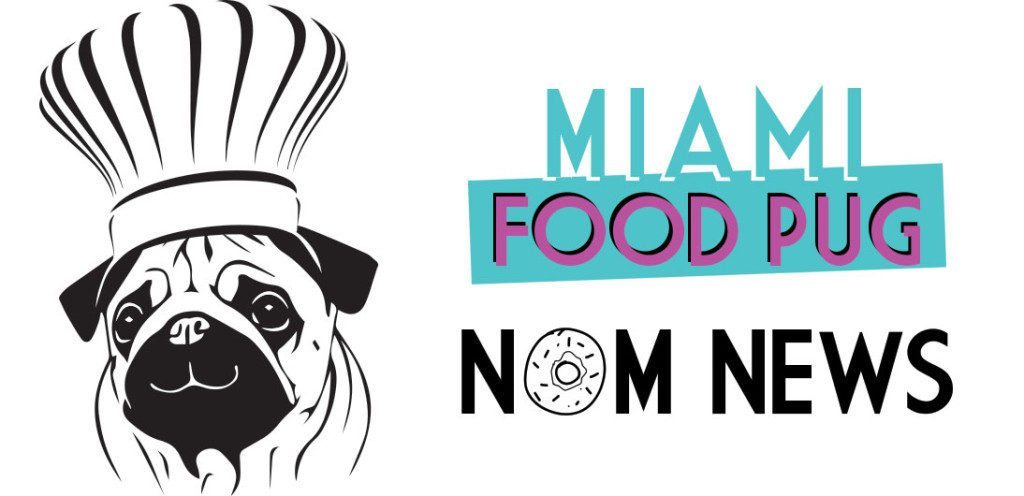 May 12, 2017
Each Friday, we compile South Florida food-related news and events that we couldn't fit on the site earlier in the week, as well as other local news that piques our interest. Want to be included in next week's roundup? Shoot us an email at bark@miamifoodpug.com.
Here's your weekly dose of nom.
Byblos Miami's New Prix-Fixe Menu
Ricky's South Beach Debuts Extended Happy Hour
Suviche Celebrates 7-Year Anniversary
PB Burger Series at Pubbelly Noodle Bar
The Anderson Launches New Menu
National Burger Month at Happy Wine
Summer Tasting Menu at Sushi Garage
YAKU by La Mar Launches Happy Pisco Hour
Byblos Miami's New Prix-Fixe Menu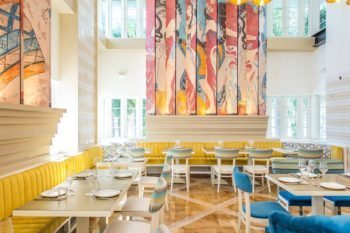 Miami Beach Mediterranean hotspot Byblos Miami is debuting a brand-new menu for Entourage Tuesdays, featuring a $55 prix-fixe menu comprised of their best selling dishes. Beginning May 16th, guests can indulge in this family-style menu skillfully crafted by Byblos' Chef de Cuisine Todd Sprik. To top it off, champagne lovers, can enjoy bottles of Dom Perignon for $222 (a 50%+ discount!)
Highlights of the abundant culinary offerings include the following:
First Course: Roasted Red Beets; pistachio + caraway + labneh +barbari bread, Lamb Ribs; dukkah + buttermilk sauce + carob molasses + red chili schug, Creamed Spinach Pide; feta cheese + toum + dukkah
Second Course: US Prime Tenderloin; cauliflower hummus + amlou dressing + veal jus, Yogurt Baked Fluke; toasted bread crumbs + walnuts + brown butter, Hand Rolled Couscous; brown butter + saffron + herbs, Roasted Brussels Sprouts; halloumi + tahini + yogurt
The experience doesn't stop there – the plentiful fall menu will also include dessert including Byblos' acclaimed Hazelnut Chocolate Mousse; sweet cream + katafi baklava + coffee molasses + chocolate caramel tuille
Not ready to end your night? Following dinner, guests are encouraged to join Envie Miami's Tuesday night party Entourage Tuesdays, adjacent to the restaurant. (Doors open at 11:30pm)
Ricky's South Beach Debuts Extended Happy Hour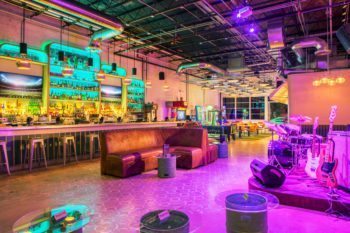 Ricky's is launching its new Happy Hour- Monday through Friday from 5 p.m. until 10 p.m. where the entire Bar & Food menu is 50% off. This means everything: Cocktails, Shots, Craft Beers and the whole food menu. And to sweeten the deal, for every alcoholic drink purchase made during happy hour, guests will receive two tokens to spend at Ricky's arcade!
Suviche Celebrates 7-Year Anniversary
SuViche will be celebrating its 7th Anniversary from Monday, May 22nd to Sunday, May 28th with a lineup of Lucky Number 7 Anniversary deals. The restaurant will be offering 2 for $7 beer, wine and sake at all locations plus $7 select cocktails at its Pisco Bar in Wynwood and Las Olas. As part of the celebration, SuViche will also host a daily raffle for a chance to win a Dinner for Two. Guests can enter the raffle by completing a quick entry form upon closing their check. One winner will be selected daily and announced via social media.
SuViche launched its first location on May 26, 2010 in Brickell and now has a total of four locations (Wynwood, Brickell, Miami Beach and Las Olas), plus an outpost at Marlins Park. The restaurant's recently launched its annual features menu for 2017 as well as an all new beverage program featuring a selection of dynamic, craft cocktails featuring vodka infused in-house, authentic Peruvian pisco and more.
PB Burger Series at Pubbelly Noodle Bar
Pubbelly Noodle Bar's annual PB Burger is starting up again this summer. For a second year in a row, Pubbelly Noodle Bar will partner with the James Beard Foundation's Blended Burger Project to raise awareness for and benefit the project's mission of healthy and sustainable cooking.
This year, the series will feature an all-female chef lineup including:
– Susan Ungaro, President of The James Beard Foundation
– Chef Michelle Bernstein
– Chef Lorena Garcia
– Chef Dena Marino of MC Kitchen
– Chef Janine Booth of Root & Bone and Sarsaparilla Club
The Anderson Launches New Menu
As if anyone needed a reason to head to The Anderson this week…the 80's-inspired watering hole – known and loved for its crafty, booze-driven cocktails and elevated bar bites – just dropped a fresh new menu and it seriously screams "Bite Me."
In the retro pages of the zine, expect to find The Anderson's rad take on cocktails broken up into two sections: Freshies and Stiffies, both made up of new, creative cocktails engineered by the bar's own Joshua Alperstein. Standouts include The 51st State made with Old Forester Bourbon Miami Coconut Water, Dried Citrus; Morning Wood made with Tullamore Dew Whiskey St. George Coffee Liqueur, Kahlua & Cream Froth; No Sugar Added with Absolut Lime, Aperol and Seedless Cucumber Topped with Rosé & Sparkling Water; and Beets by Bro a combination of Ilegal Mezcal, Fresh Beet Juice, Pressed Lime Citrus Bitters, Sage & Pickled Beets
Don't freak – the signature Mr. Anderson made with Wild Turkey 101 Rye, Ilegal Mezcal, Cynar 70 Cardamon and Infused Italian Vermouth is still on the menu, obviously, and Death by Stereo has been resurrected to the new Life by Stereo, made with Olmeca Altos Tequila, Ancho Verde Squeezed Grapefruit and Mixed Herb Cordial.
To complement the eclectic cocktails, a truly mouthwatering menu has officially given elevated bar bites a new meaning. Munch on things like: Mix & Match Empanadas with Chef's Herb Aioli, Short Rib Naan Tacos made with Herbs de Provence Short Rib, Applewood Smoked Bleu Cheese & Caramelized Onions; or indulge in the Anderson Smoked Wings with Popcorn Buffalo & Bleu Cheese Sauce; or Griot & Tostones which includes Crispy Pork, Tostones & Pikliz.
For those who want to stick to what they know, a.k.a the best chicken sandwich in Miami, old favorites are still on the menu including the Fried Chicken Sandwich made with Crispy Chicken Breast, Buttermilk Cabbage & Dill Pickles and the Tex-Mex Queso with Avocado, Chile Morita & Queso Fresco.
National Burger Month at Happy Wine
Every carnivore's favorite month is here and it's dedicated to all things burger. Happy Wine in the Grove, Miami's cherished wine shop and restaurant offers much more than wine and they are cooking up a burger just for this gluttonous celebration. Chef Amire wanted to create a Frita to stay true to his Miami roots and when the owner JC Restrepo took a bite he knew that was it. The juicy hunk of meat is all ground in house, cooked to order and topped with lettuce, tomato, onion and white cheddar and a top secret sauce. The Frita is served with a side of house-cut French fries and a glass of house white or red wine, or draft beer for $14.99.
Summer Tasting Menu at Sushi Garage
With summer quickly approaching, Chef Sunny Oh of Sushi Garage has crafted a tasting menu for two that perfectly combines a variety of light options, leaving you full yet refreshed on a hot summer day.
The tasting menu, appropriately titled Sushi, Sake & Sunny, provides guests with an intimate experience at the sushi bar, where they have the opportunity to watch their meal come together before their eyes. The menu features blackened edamame with sea salt, followed by a Hamachi Scallion Micro Cilantro Roll, a Lemon Veggie Roll, and Chef Sunny's choice of 10 pieces of fresh Nigiri.
Food items are complimented with Soto Sake – a 300ml bottle is provided with each tasting menu, further enhancing the flavors of each dish. The meal is completed with a Sushi Garage Shot; a refreshing, after dinner treat with hints of lychee, pear, matcha and coconut.
The tasting menu is offered at the sushi bar for $70 per couple and is available nightly during dinner service.
YAKU by La Mar Launches Happy Pisco Hour
YAKU by La Mar, the al fresco waterfront lounge nestled in Mandarin Oriental, Miami (500 Brickell Key Drive, Miami, FL), is launching Happy Pisco Hour every Friday from 6 to 8 p.m. starting Friday, May 12. Locals and visitors alike can enjoy beautiful bay views and sweeping skyline vistas while sipping on $6 Pisco punches, flavored pisco sours and delicious $5 bites. For more information, please call 305-913-8358.