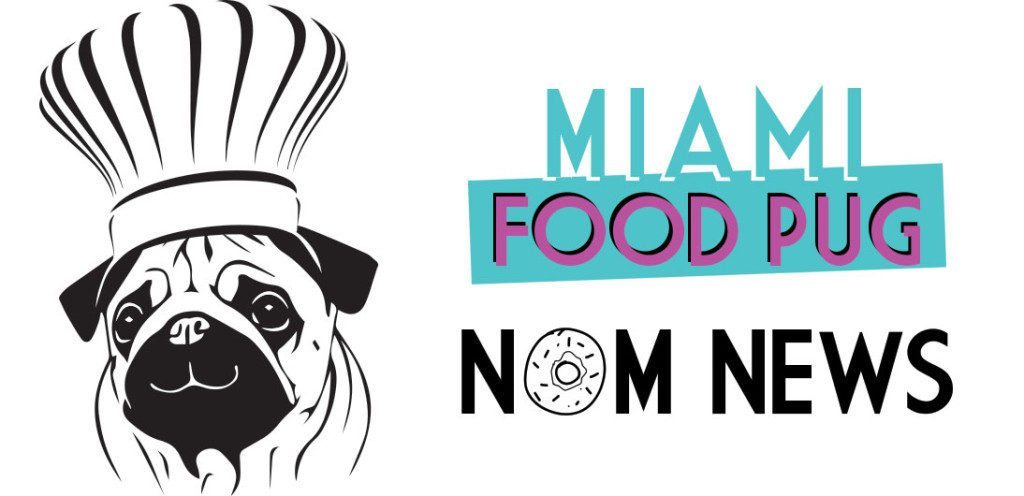 May 26, 2017
Each Friday, we compile South Florida food-related news and events that we couldn't fit on the site earlier in the week, as well as other local news that piques our interest. Want to be included in next week's roundup? Shoot us an email at bark@miamifoodpug.com.
Here's your weekly dose of nom.
Wynwood + Chill at The Yard
Coral Gables Restaurant Week Returns
ZUCCA Launches Sunday Brunch
BLT Steak Returns to South Beach
New Happy Hour at Rocco's Tacos
O.P.P. Summer Series at Macchialina
Fooq's Announces New Executive Chef
An Evening in Sardinia at db Bistro Moderne
Wynwood + Chill at The Yard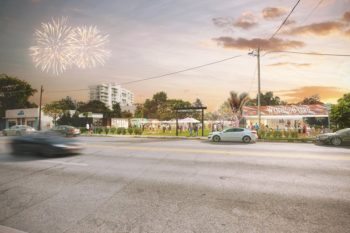 It's a weekend-long sesh of live music headlined by Spam Allstars, Heavy Pets and Rythmadix, chill vibes, frosty drinks, waffles and hammocks from Friday, June 2nd through Sunday, June 4th! The weekend's events are free with RSVP: http://bit.ly/WynwoodandChill.
Setting the tone on Friday, June 2nd, local Miami stars Spam Allstars play their heart-palpitating mix of Latin, funk and hip hop live from 9 p.m. to midnight. Nourish your belly with delectable, crunchy and warm Viv's Little Waffle Shoppe waffles (available 5 p.m. to midnight) and enjoy a Hammock Nights chill-out session lounging on beautiful, artisanal WARIMBA hammocks from 7 p.m. to midnight.
Then, starting at 9 p.m. on Saturday, June 3rd, join The Wynwood Yard as The Stage Of opens for The Heavy Pets who will turn up their amplifiers with rock-n-roll driven tunes influenced by an eclectic mix of rhythm & blues, jazz, funk, disco and reggae.
Resident culinary concepts will also offer specials: Sink you teeth into elote preparado from The Lone Wolfe Truck. That's char-grilled corn on the cob with topped cilantro-lime aioli, chihuahua cheese and spiked with fresh ground chipotle flakes. Fresh ground habanero flakes available for the red-hot, picante-inclined. Refresh yourself with The Bar's back-for-the-summer frosé (frozen rosé), ice-cold brews and other frosty beverages made especially for you.
Round out the weekend with a special monthly edition of Reggae Sundays, Kulcha Kids, on June 4th. Kulcha Shok resident DJ's, along with 5-year-old DJ Judah, will keep chill vibes spinning reggae, rock steady and ska till midnight. Rythmadix plays live later that evening. Sunday afternoon also includes a Reggae Flow yoga class with Ahana Yoga and a Food Play for Kids art workshop.
For more info on all June 2 – 4 weekend events, visit Wynwood + Chill's event page.
Coral Gables Restaurant Week Returns
The 10th annual Coral Gables Restaurant Week (CGRW) presented by DON JULIO® tequila is back June 5-25 bringing the best of Coral Gables cuisine and exciting events.
The three-week culinary adventure kicks off on Thursday, June 1 with Taste of the Gables from 6:30 p.m. to 8:30 p.m. at the Coral Gables Museum, where Miami foodies will enjoy tasty bites by local Gables restaurants, cocktails by DON JULIO® tequila and KETEL ONE® vodka, live entertainment and a VIP lounge area. At the end of the night, the 2017 Best Taste of the Gables winning dish will be determined by a blind tasting selected by judges Carla Torres of "Ocean Drive Magazine", Olee Fowler of "Eater Miami" and Kiko Suarez of NBC's "Que Rico Con Kiko." Taste of the Gables is a 21+ event. Tickets are $45 for general admission and $65 for VIP and are available online at www.coralgablesrestaurantweek.com.
Coral Gables Restaurant Week offers top-quality dining from Coral Gables' finest restaurants with three-course prix-fixe lunch and dinner menus. Participants this year include local favorites Cibo Wine Bar, Divino Ceviche, Red Koi Thai & Sushi Lounge, and first timers Copper29 Bar and House Kitchen & Bar, among many others.
"This year marks a special milestone for Coral Gables Restaurant Week, celebrating 10 years of great Coral Gables dining," stated Taciana Amador, Executive Director of the Business Improvement District of Coral Gables (BID). "We are looking forward to three weeks of culinary experiences and hope all members of our community get a chance to taste their way through our City Beautiful."
Reservations for Coral Gables Restaurant Week are encouraged. Visit www.coralgablesrestaurantweek.com to view the menus and for more information.
ZUCCA Launches Sunday Brunch
Cancel your Sunday plans and open a bottle of bubbly because ZUCCA – Coral Gables' newest Italian ristorante and bar – is bringing brunch back to Hotel St. Michel. Featuring a mouthwatering menu of Italian-inspired classics with a twist, patrons can now delight in a delectable spread of antipasti, sweet and savory entrées, and a complimentary glass of prosecco, mimosa or Bellini. Brunch will be offered every Sunday from 11 a.m. to 4 p.m.
To begin the dining experience, guests are presented with a buffet-style spread of Italian antipasti that range from homemade focaccia and breads, paired with a variety of imported slices meats and cheeses to lasagna, risotto of the day, homemade porchetta, roast beef and prime rib. Additionally, classics like fruit and granola, as well as puff pastries accompanied by homemade marmalades and delicious Nutella, will be available.
Savory brunch entrées designed to please the most refined palates include, Sea Bass Benedict – fresh, grilled sea bass, served over focaccia, a poached egg, hollandaise sauce and asparagus; and Benedict Fiorentina – a poached egg, served over house-made focaccia with sautéed spinach and parmesan cheese. Those looking to satisfy their sweet tooth can select from enticing dolci dishes like, Zucca Pancakes – pumpkin pancakes in a crispy bacon maple glaze, finished with cinnamon mascarpone and candied pecans; Ferrero Brioche French Toast – decadent French toast made with brioche bread and drizzled with Nutella and Ferrero Rocher crumbles; and the menu's most sought-after breakfast dish, the Ricotta e Mela Pancake – apple and ricotta cheese pancakes topped with lemon cream, toasted almonds and powdered sugar.
Additionally, the brunch menu will feature traditional Italian dishes like, Spaghetti alla Carbonara – a Roman classic with egg, bacon, pecorino Romano cheese and black pepper; Costolette di Agnello Scottadito alla Griglia con Lenticchie – grilled Colorado lamb chops with lentils; Tagliata di Filetto di Manzo, con Patate al Rosmarino – sliced filet mignon with Salmoriglio sauce and rosemary roasted potatoes; and Turbot alla Griglia, con Caponata Siciliana – fresh Turbot fish with cherry tomato, capers, olives and Sicilian caponata.
The all-encompassing brunch, priced at $65 per person, will be served in ZUCCA's modern space that features chic interior details, like walls lined with European green moss and rose gold accents. These design elements complement the elegance and charm of the historic hotel, while creating a comfortable and contemporary setting.
BLT Steak Returns to South Beach
BLT Steak, one of South Florida's most acclaimed dining destinations, since its opening in spring 2009 until closing in May 2016, will re-open this summer at the newly refurbished and highly anticipated Iberostar Berkeley Hotel.
Located at 1610 Collins Avenue, a stone's throw from its former location, the indoor/outdoor South Beach restaurant will boast 160 seats surrounding the hotel lobby, front and side of the building. According to Keith Treyball, President of ESquared Hospitality, BLT Restaurants' parent company, all food and beverage for the hotel, including the pool bar and terrace, will be handled by BLT Steak.
The restaurant will embrace the signature BLT Steak menu, featuring the finest cuts of USDA Prime Certified Angus beef available, including the signature 28 day dry-aged New York strip, Kansas City bone-in strip and Porterhouse for two; as well as beloved classics including Tuna Tartare, Dover Sole, Lobster Cobb Salad, and the restaurant's world-famous warm gruyere-laced Popovers. Additionally, BLT Steak will feature the brand's seasonal blackboard menu, which will change frequently to reflect seasonal, ingredient-driven specialties, and dishes unique to South Beach. The restaurant will serve breakfast, lunch and dinner daily. Additional details forthcoming.
New Happy Hour at Rocco's Tacos
Happy hour is great and all, but sometimes it's challenging to leave work and get to a restaurant before the bargains end. And that's just sad. Fortunately, Rocco's Tacos & Tequila Bar has you covered with "After Midnight", their new late night happy hour presented by Corona. This wallet-friendly affair takes place nightly from midnight until close at all Florida locations. Nocturnal guests can enjoy $2 tacos and $5 snacks including guacamole and quesadillas. Wash it down with $3 Coronas and house wine, and $5 specialty drinks, or kick it up a notch with half-off select shots from the Wall of Tequila. After all, it's midnight somewhere.
O.P.P. Summer Series at Macchialina
Macchialina, Miami's stylish and beloved brick-walled trattoria, will be hosting an O.P.P. (Oysters, Pizza and Prosecco) summer series every Sunday beginning on June 4, 2017. For a limited time, savor Chef Mike Pirolo's Sicilian pies for a little taste of Italy right here in South Florida.
Handmade by Pirolo and Chef de Cuisine Craig Giunta, Macchialina's Sicilian Pies are uniquely prepared with Cinque Stagioni flour imported from Parma, Italy. The dough is made using 85% hydration and 72 hour fermentation. The high hydration and slow rise allows the chefs to craft the perfect pizza with light, airy dough and a thin, crispy, glass-like crust on the bottom.
Priced at $22 each, only a limited number of pies will be available each week, from traditional to 18-month-aged Prosciutto di Parma; sausage and peppers; and parmigiano and arugula. In addition to Macchialina's pizza specials and robust a la carte dinner menu, guests can enjoy a half dozen oysters for $18 or a half dozen dressed oysters for $22 (selections will change weekly). To accompany the perfect Sunday meal, sip on a selection of bubbles for just $8 per glass.
Fooq's Announces New Executive Chef
Fooq's Miami, the eclectic eatery anchored in the heart of Downtown Miami, announces Chef Saul Ramos as its new Executive Chef. Formerly Chef de Cuisine at acclaimed Miami restaurant, Michael's Genuine, Ramos is teaming up with Fooq's to command the kitchen as the beloved eatery enters its third year of showcasing signature spreads of comfort fare.
Born in San Luis Potosí, Mexico, Ramos' culinary origins began with a foundation and affinity of Mexican culture. After moving to Chicago with his family, he began working in restaurants at the age of 13 to sharpen his character. The work paid off, as Ramos quickly learned from the roots of the industry bussing tables, running food and discovering the ins and outs of the kitchen. Before long Ramos was building his name at restaurants like Maggiano's, eventually leading to his partnership with Chicago chef David Blonsky to open Chicago's famed Bull & Bear. The duo later collaborated on Top Chef alum, Fabio Viviani's, Siena Tavern in Chicago, before taking flight to Miami to explore new culinary concepts.
Ramos' next culinary venture in Miami led to a distinguished position at Michael's Genuine, where his craft truly flourished. Mastering the kitchen in just one month of working at the esteemed eatery, Ramos was quickly promoted to Chef de Cuisine, a position he held for roughly a year.
As new head chef at Fooq's, Ramos will maintain the eatery's eclectic international fare, refining crowd favorites, such as the famed Bucatini and brussel sprouts, while conceptualizing new seasonal creations that integrate his unique background. Ramos' latest additions to the menu can be seen through dishes such as the local burratta with tomato jam and watercress, the smokey eggplant with homemade Barbarian bread, and the lamb chops with couscous and tabbouleh.
Fooq's is located at 1035 N. Miami Avenue, Miami, FL 33136. For reservations or inquiries, please call 786.536.2749.
An Evening in Sardinia at db Bistro Moderne
On Wednesday, May 31, join Sommelier Haunah Klein at db Bistro Moderne for an evening in Sardinia. Haunah Klein and an expert Banville Wine Merchant will take diners through a tasting featuring the exotic wines of The Azienda Agricola Pala paired with Executive Chef Clark Bowen's Mediterranean inspired menu. Visit Miami's favorite French bistro to discover these unique and delicious wines as they express the terroir, tradition and respect for the environment.
The evening will start off with a wine reception and light appetizers at 7 p.m. followed by a three-course dinner in the main dining room at 7:30 p.m. Tickets are $65 per person (plus tax and gratuity).
To purchase tickets, please visit https://www.eventbrite.com/e/sardinian-wine-dinner-tickets-34557625789.