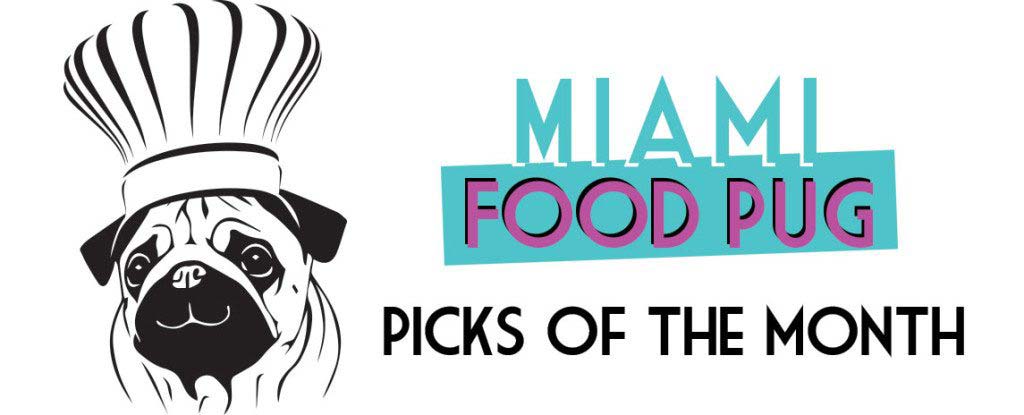 If you haven't noticed, we go out to eat a lot. It's sometimes hard to keep track of the best spots we've visited each month (and week and day). That's why we've decided to put together a monthly list of our top picks. You can expect restaurants both young and old on this list — we're always discovering new spots on our foodie adventures.
Here are our top picks for May 2017.
Pubbelly Noodle Bar
If you haven't visited Pubbelly on Miami Beach in a while, the menu might surprise you. Rebranded Pubbelly Noodle Bar, the OG location puts noodle dishes and sushi at the forefront; it has merged menus with neighborhood Pubbelly Sushi, so now guests can have the best of both worlds.
At a special Goodtella x Pubbelly party a few weeks back, we got a taste of some new noodz. While many of the dishes were available for "one night only," they got us super excited for this new fusion of flavors. You can read more about the rebranding on Goodtella's blog.
Talde
Speaking of changes, Talde Miami Beach at The Confidante has also added a slew of new selections to their menu. Among them: The Shrimp Toast, General Talde's Chicken and Chicken Fried Rice. The Pan-Asian eatery floored us with the shrimp toast, which — to be honest — sounded weird to us at first. One bite, though, was all it took to sell us on the dish … which we devoured in record time.
We also scarfed down The General Talde's Chicken (a play on General Tso's), which packed a lot of heat. If spice isn't your thing, you may want to opt for something else like the Wonton Ramen or Chicken Fried Rice — two other big winners in our book. However, if you love heat like us, General Talde won't steer you wrong.

Sherwood's Bistro and Bar
We typically stay away from new restaurants for a few weeks until they work out the kinks. Openings can be anything but smooth, and we want to make sure they get a fair chance. But there was something that drew us to Sherwood's Bistro and Bar twice in one week during their first few days of business. The Little River spot is adorable from the outside, and you feel like you're in somebody's gigantic house the second you step in — it's so welcoming and beautiful that you'll be sharing photos of it all over your Instagram (guilty as charged).
The restaurant delivers delicious, homey food and a delectable bar menu that sucked us in immediately. Start with the Bone Marrow, work your way to the Rabbit Pot Pie and make sure to wash everything down with a Japanese Whiskey Sour or Jandaya Cahaca. Little River is lacking in quality restaurants until the local food hall opens, and Sherwood's is helping fill that void in the meantime.