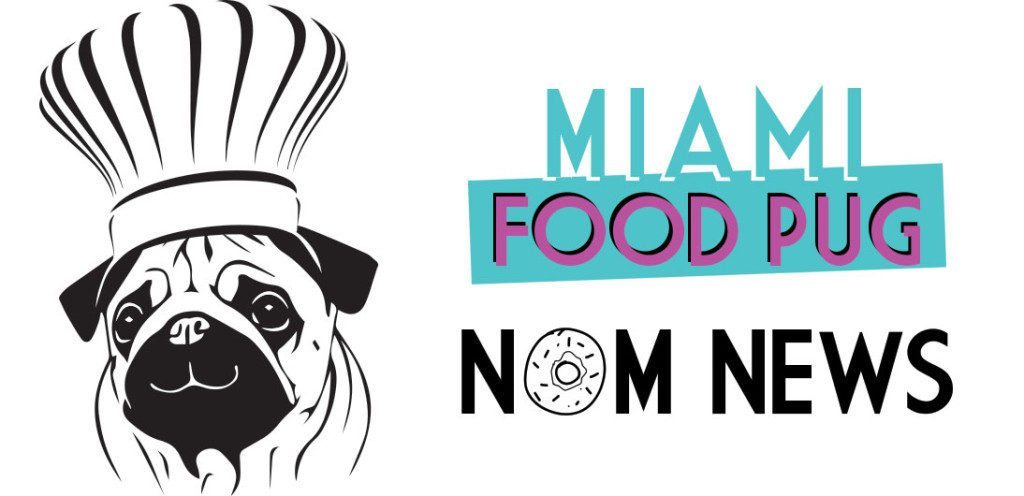 June 2, 2017
Each Friday, we compile South Florida food-related news and events that we couldn't fit on the site earlier in the week, as well as other local news that piques our interest. Want to be included in next week's roundup? Shoot us an email at bark@miamifoodpug.com.
Here's your weekly dose of nom.
Summer Programming at Burlock Coast
Negroni Week at Angelo Elia
Coco Setai Happy Hour at The Ocean Grill
New Summer Prix-Fixe Menu at Sushi Garage
Backyard BBQ Series at Shelborne South Beach
Bonnaroo Viewing Party at Ricky's
National Steakhouse Month at Novecento
Overtown Music and Arts Festival Returns
Summer Programming at Burlock Coast
Burlock Coast just launched their new summer programming which includes an all new Ladies Night on Thursdays from 6pm – 9pm with a $5 snack menu for everyone and live beats from DJ Carsonicboom. Ladies receive complimentary champagne! In addition, new summer Happy Hour specials also launched. Here's a rundown of the latest specials:
Monday Burger and Brew 5pm – 10pm
$10 for a BC Bootleg Burger and a BC Bootlager Draft Beer
Tuesday Tacos and Tequila 5pm – 10pm
$10 for a choice of 2 Tacos and a Margarita
Choice of Fish, Pork or Skirt Steak
Wednesday Seafood Boil 5pm – 10pm
$29 for 1 lb of featured Fresh Seafood of the Week and a Shoefly Cocktail
Thursday Ladies Night 6pm – 9pm
DJ Carsonicboom
Complimentary Champagne for Ladies
$5 Snacks
Friday Happy Hour Specials 5pm – 7pm
$6 Bites and Beverage from Happy Hour Menu
Weekly Throwback Music Theme
Negroni Week at Angelo Elia
To celebrate Negroni Week, which is happening the week of June 5th to June 11th, Angelo Elia Pizza, Bar & Tapas will donate $1 from each purchased Negroni Cocktail to the Humane Society of Broward County. All Angelo Elia Pizza, Bar & Tapas locations will participate (Doral, Weston, Fort Lauderdale, Coral Springs and Delray Beach).
In other news: On Monday, June 12th, a "Yappy Hour" Thank You Party will be held on the patio at Angelo Elia Pizza's Fort Lauderdale location from 6 p.m. – 8 p.m. The event will feature drinks, complimentary tapas and a chance to enter a raffle to win fun prizes. Guests are also invited to bring their dogs to join the celebration.
Coco Setai Happy Hour at The Ocean Grill

Guests and locals are invited to cool down this summer with one or several of The Setai's famed coconut cocktails during their new Coco Setai Happy Hour. Starting this month all four Coco Setai cocktails will be specially priced at $16 (originally $25) to celebrate summer. Available at the hotel's beach and poolside alfresco restaurant, The Ocean Grill, hotel guests and visitors can enjoy these popularhappy hour priced cocktails daily from 4:00 p.m. to 6:00 p.m.
The Coco Setai cocktails are one of The Setai's most recognizable drinks served inside a whole coconut and branded with The Setai's signature palm tree logo. The four types of cocktails served are the Coco Walker (whiskey, coco lopez and coconut water), the Coco Melon (coconut rum and fresh watermelon juice), the Coco Vanilla (vanilla vodka and fresh pineapple juice) and Coco Tequila (tequila, coconut cream and tequila). Non-alcoholic coconuts with pure 100% coconut water are available as well for $11.
New Summer Prix-Fixe Menu at Sushi Garage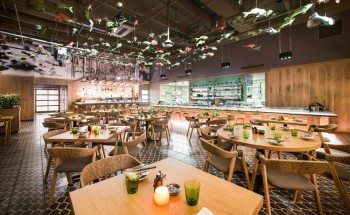 With its dim lighting and flawlessly selected menu items and cocktails, Sushi Garage is the perfect spot for a summer weekday date night. Start off at the bar enjoying the happy hour menu, from 5:30pm -7pm, where you will find half portioned rolls for $4 and cocktails such as the Cooler Cucumber or glasses of wine priced at $7.
Ask the hostess to seat you (and your date) at the sushi bar and try Executive Chef Sunny Oh's new summer pre-fixed menu. Now available until August, you will indulge in some of Sushi Garage's amazing combinations for only $70 (per couple) while watching your food created before your very eyes. The menu includes blackened edamame, the Hamachi Scallion Micro Cilantro Roll, a Lemon Veggie Roll and 10 pieces of fresh nigiri. End your amazing meal with the Sushi Garage Shot, a refreshing after dinner treat with hints of lychee, pear, matcha and coconut.
Backyard BBQ Series at Shelborne South Beach
As things start to heat up, Shelborne South Beach is keeping things cool with their newest Backyard BBQ Series taking place every Saturday!​ Starting June 10, step into ​Shelborne's chic pool area as it highlights a new culinary experience each week. Guests will enjoy specialty cocktails, an a la carte BBQ menu and theme-specific​ ​beer​ ​highlighting Jamaican flavors, Mexican cuisine, New Orleans classic BBQ and​ ​Texas Hill Country food to name a few.
Catering to all audiences, Shelborne has partnered with Miami's favorite bars such as El Grito, Sweet Liberty and Menin Hospitality's very own Bodega and Ricky's to introduce a new bar pop-up experience every week. Adding to the fun, South Florida's best DJs will showcase their freshest beats every week, pumping up the jams until sundown.
Take a dip in the pool, mingle with Miami's hottest locals and enjoy quality BBQ as Shelborne cranks up the grill in the heart of vibrant South Beach! Make sure to check their social media handles for the​ ​new theme each week. The festivities kick off on June 10th and will continue until September to keep the party going all season long.
Florida Residents are also eligible for discounts. Entry is free and open to the public. RSVP in advance through Eventbrite and get access to an express line (no entry wait!). For more information, guests can visit Shelborne.com.
Bonnaroo Viewing Party at Ricky's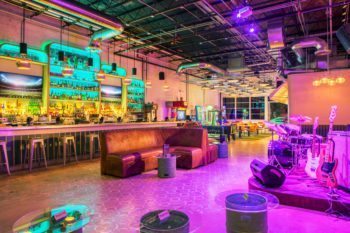 Ricky's South Beach, everyone's favorite watering hole, is teaming up with Red Bull TV for the ultimate big screen Bonnaroo viewing party Saturday, June 10 from 2 p.m. to 11 p.m.
Red Bull TV will broadcast on a multi-channel platform with live performances, behind-the-scenes access, exclusive interviews and unique camera angles. The lineups shown will be announced early next week. Guests can expect:
– $10 Red Bull Yellow and Orange Edition cocktails
– Flower crown building station
– Photo booth
– Live DJ
– A full bar
– Food galore
National Steakhouse Month at Novecento
From now through June 30, Novecento is offering a steak promotion that includes Picanha a la Parrilla ($50, per couple to share), a 32 oz. grilled Picanha Steak with a Chimichurri-Demi glaze and mushroom sauce, creamed spinach, mashed potatoes and Gorgonzola truffle French fries. The special is available at both the Brickell and Aventura locations.
Overtown Music and Arts Festival Returns
Headliner Market Group (HMG), City of Miami Commission Chairman Keon Hardemon, and the Southeast Overtown / Park West Community Redevelopment Agency (CRA) proudly announce the return of the Overtown Music & Arts Festival (OMAF). The annual street festival will take place Saturday, July 15, 2017, from 11:00 a.m. to 7:00 p.m. in Miami's Overtown Business and Entertainment District at NW 2nd & 3rd Avenue between NW 8th & 10th Street.  The event is free to the general public. The highly anticipated festival promises to not only bring back music and arts to the Historic Overtown neighborhood, but promotes economic development and community enrichment.
Attracting some of the world's top contemporary artists, OMAF has entertained a growing and enthusiastic audience that reached near 10,000 nation-wide festival goers last year and consists of a main stage featuring top musical acts and local Overtown businesses and vendors who will be on hand showcasing artwork, ethnic cuisine, food trucks, unique crafts, jewelry, clothing, and more.
For a full look at the new and returning activations, head to the event's official website.