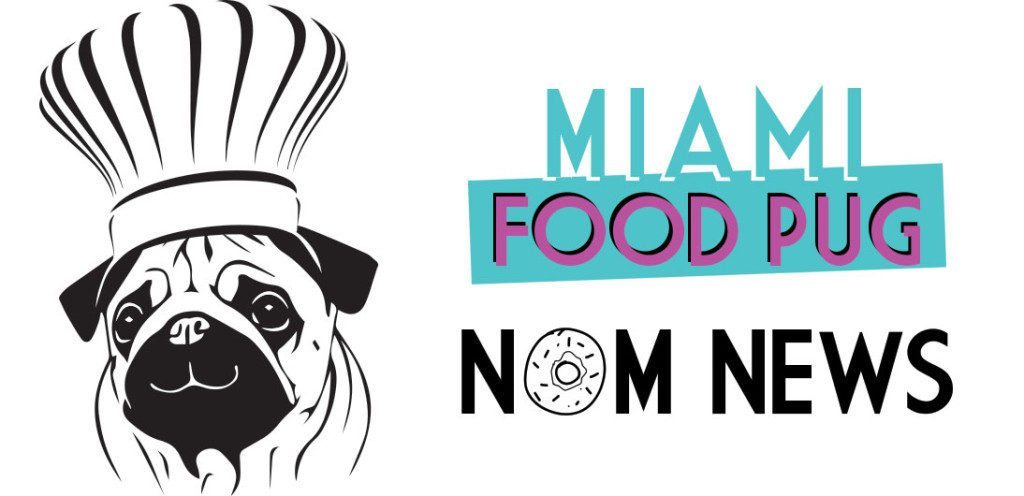 June 23, 2017
Each Friday, we compile South Florida food-related news and events that we couldn't fit on the site earlier in the week, as well as other local news that piques our interest. Want to be included in next week's roundup? Shoot us an email at bark@miamifoodpug.com.
Here's your weekly dose of nom.
Time Out Miami 2017 Bar Awards Winners
Plnthouse Launches Happy Hour
Bottomless Brunch at Copper 29
La Riviera Unveils New Offerings
Continental Debuts All-Day Menu
New Chef de Cuisine at Sugar
Summer Selections at Halves & Wholes
BLT Prime Announces New Brunch Service
Monthly Takeover Series at Matador Bar
Overtown Music & Arts Festival Announces Lineup
Time Out Miami 2017 Bar Awards Winners
Time Out, a leading global media and entertainment brand that inspires and enables people to make the most of the city, has crowned its winners for the 2017 Bar Awards. The awards are part of Time Out's global bar program, celebrating the best bars, brilliant bartenders, most outstanding bar teams and extravagant bar designs that define the drinks scene in eight of the world's most influential cities.
The full list of Time Out Miami Bar Awards 2017 winners is as follows:
Bar of the Year presented by Monkey Shoulder: Sweet Liberty Drinks & Supply Company
Best New Bar: Employees Only
Best Bar Family: Sweet Liberty Drinks & Supply Company
Best Bar Design presented by Milagro Tequila: 27 Restaurant & Bar at Freehand Miami
Best Single-Focus Bar: Taurus Beer and Whisk(e)y House
Best Wine Bar: Lagniappe
Most Creative Drink List: Zucca
Best Restaurant-Bar Program: Beachcraft
Most Instagrammable Cocktail: Giggle Water at Pawn Broker
To pick the award winners, presented in association with William Grant & Sons, the independent family-owned distiller, Time Out assembled an industry-renowned panel comprised of drinks experts, top bartenders and industry legends.
Plnthouse Launches Happy Hour
Plnthouse, the good kitchen, by award-winning chef and plant-based food pioneer Matthew Kenney, is launching a daily happy hour menu offering sun time cocktails, wine, beer and nourishment.
From 4 – 6 p.m. guests are welcome to sample plnthouse favorite cocktails such as "Salutation to Sunrise" featuring prosecco, blood orange and hibiscus-dandelion root and "Jardin en la Playa" with tequila, green chartreuse, serrano, lime, cucumber and agave, for $9. Rosé and prosecco are also offered for $9 along with $5 cans of 1 Hotel Pale Ale by Due South.
Foodie fans will appreciate a nourishment menu with options ranging from Avocado Toast with shaved vegetables and herbs to the Bahn Mi Wrap with ginger roasted egglplant, lentin pate, smoked jalapeno cream, carrots, radish, herbs and collars on a whole wheat tortillas — both available for $9.
Bottomless Brunch at Copper 29
Everyone loves bottomless Mimosas during brunch. But what about if you could dive into other bottomless options? At Copper 29, every Saturday and Sunday from 12pm to 4pm for Brunch, guests can get refreshed on these hot summer days with bottomless Mimosas, Mojitos, Pinot Grigio and Merlot for $15. Can't decide between the four? No problem – you can interchange between all four for the same price!
Pair your bottomless glasses with Copper 29's delicious brunch menu options, such as Eggs Benedict with salmon or braised short ribs, Croque Monsieur, Homer's Donut, Salmon Toast, Short Rib Flat Bread and much more.
La Riviera Unveils New Offerings
Pullman Miami Hotel's on-site restaurant, La Riviera, is debuting two menus this season: a "Light for Summer" menu with nutritious dishes sans gluten and a market buffet for lunch for locals and busy executives. Created by Executive Chef John Gray, selections found in both menus create the perfect blend between international cuisine and Latin food favorites.
Available from Monday thru Friday between noon and 2 p.m., Chef Gray's market buffet will allow local business executives and hotel guests alike to enjoy an all-inclusive meal during a busy day. At $16 per person (plus tax and gratuity), the menu is inspired by seasonal, local harvests and farm-to-table plates with rich flavors. The buffet items will rotate on a daily basis to highlight the seasonal ingredients that are reflective of the regional and international gastronomies and cultures found in Miami.
Signature dishes found on the menu include Fruit & Quinoa Salad and Asian Vegetable Slaw, and hot items such as Penne Pasta with White Beans, Leek Confit and Oven-Fired Tomatoes, and Herb-Baked Chicken Breast with Lemon-Chardonnay Butter. For dessert, patrons can delight their palates with the Cuban Style Bread Pudding.
Likewise, La Riviera's new "Light for Summer" menu is available for breakfast, lunch and dinner, and appeals to all palates with courses ranging from healthy starters, salads and gluten-free entrees, to Chef Gray's signature dishes and proteins from the grill.
Starters on the new summer menu ($12-$16) include Classic Bistro Style Beef Tartar, Escargot (gluten-free), Asian Yellow Fin Tuna Carpaccio, Lump Crab Cake and Chilled Jumbo Shrimp (gluten-free). Entrée salads ($12-$18) include a Spice Charred NY Steak Salad (gluten-free) and Red Shrimp and Quinoa Salad (gluten-free).
For an additional $6 to $10, patrons can add Grilled Chicken, Wild Caught Argentine Red Shrimp, or Fresh Crispy Skin Salmon to any entrée salad. All sandwiches on the menu ($14-$21) are served with Pommes Frites and include options such as the Kobe Beef Sliders, Cuban Sandwich and Baja Style Shrimp Tacos.
The summer menu also features a variety of fresh protein dishes from the grill ($21-$34). Plates include Yellow Tail Snapper Filet, Wild Caught Argentine Shrimp, and 12 oz. Hand Cut New York Strip. Guests can complement any dish with garden-fresh sides including Sautéed Rainbow Chard, Baked Cauliflower, Stir-Fried Asparagus, Brussels Sprouts and Buttermilk Onion Rings.
Chef John Gray's Signatures Dishes ($24-$36) will remain on the summer menu and encompass popular choices such as Crispy Skin Salmon Filet (gluten-free), Spicy Black Pepper Crusted Jumbo Shrimp (gluten-free), Cuban Style Carne Frita (gluten-free), Main Lobster Ravioli with manchego, rainbow chard and truffle paste, or Fresh Handmade Linguine with a medley of locally-farmed vegetables topped with herbs.
The "Light for Summer" menu at La Riviera will be available daily for breakfast from 6-11:30 a.m., lunch Monday thru Friday from noon to 2 p.m., and dinner nightly from 6-11 p.m. To make a reservation at La Riviera, please call (305)264-4888.
Continental Debuts All-Day Menu
Who says you can't have dinner for lunch or lunch for dinner? Continental, South Beach's mid-century modern global restaurant by 2017 James Beard "Outstanding Restaurateur" Stephen Starr debuted an all-day menu that runs weekdays from lunch through dinner. The menu retains Continental favorites such as Cheesesteak Egg Rolls and the Little Gem Salad along with an expanded list of craveable comfort foods.
New menu items include a Nashville Hot Chicken Sandwich with red cabbage slaw on a potato bun; Sizzling Fajitas; and Seafood Cobb Salad with poached shrimp, jumbo lump crab and avocado in a red wine vinaigrette. An expanded burger list features four options including Continental Tavern Sliders available three or six to an order that pair perfectly with classic vanilla, chocolate or strawberry milkshakes.
The all-day menu will run Monday – Friday from lunch through dinner. Meanwhile, Continental will continue to serve breakfast from 7 a.m. – 11 a.m., Happy Hour from 5 p.m. – 7 p.m. and brunch on weekends from 11 a.m. – 3 p.m.
Valet is available in front of the restaurant for just $5.
New Chef de Cuisine at Sugar
Sitting atop the 40th floor of EAST, Miami, a lifestyle hotel & residences at Brickell City Centre, Sugar rooftop bar + garden has recently been nominated as the #1 spot in Conde Nast Traveler's 2017 List of "The 10 Best Rooftop Bar's in the U.S." for a second year in a row. Additionally, Sugar has just appointed Ped Phommavong, also known as "Chef Ped," as Chef de Cuisine, who in this new role will add unique culinary creations inspired by Southeast Asia to the menu.
Overseeing the culinary concept and menu direction, Chef Ped says his inspiration comes from his family's treasured recipes and the authentic tastes of Thailand. Chef Ped, who grew up in the restaurant business near the Laotian border, worked in some of the best restaurants in Bangkok before moving to the United States. Having won Iron Chef Thailand an incredible 18 times, he noted that he is excited by the energy and concept of Sugar and said he looks forward to working his culinary magic in the Magic City.
Chef Ped has already added a few new savory dishes to Sugar's menu, including Sashimi served on Pink Salt, Beijing Salmon and the Bangkok Spring Roll. Other signature menu items include, Boneless Korean Chicken Wings with sesame and peanuts; Grilled Prawns with Balinese spices and green mango sambal; Tuna Tartare on Rice Krupuc with Thai chili, jicama, lime; and for dessert, Coconut Pandan Leaf Crepe with fresh Florida mangoes, lime zest and palm sugar.
Sugar is open seven days a week, with seating to accommodate 31 guests at the bar and 78 diners on the lower deck. Sugar is now accepting reservations by phone and you can book a table in advance by calling (786) 805-4655.
Summer Selections at Halves & Wholes
Halves & Wholes is introducing a new H&W summer menu. The sandwich shop has kept the favorites and added in new, soon-to-be favorites.
And each month during the summer, H&W will feature a specially priced "Sandwich of the Month" for $5.99 starting off with the PIG OUT during the month of June! H&W also has gluten-free and vegetarian options now.
Cali Turkey – turkey, avocado, arugula, tomato, cheddar, vinaigrette, baguette
Meatball Smash – beef & romano meatballs,  fried mozzarella, provolone, marinara, basil, baguette 
Chicken Parm – chicken tenders, fried mozzarella, marinara, provolone, basil, baguette 
Pig Out – roasted pork, ham, bacon, crispy onions, cheddar, H&W bbq sauce, baguette
BLT Prime Announces New Brunch Service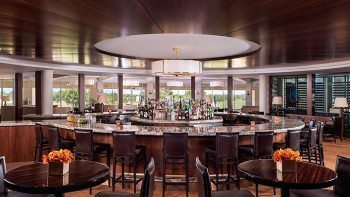 Doral is becoming one of Miami-Dade's fastest growing restaurant and entertainment meccas and will now be able to boast that it is home to one of South Florida's best brunches. Kicking off on Sunday, June 25, BLT Prime will offer up all of the beloved breakfast classics along with raw bar, charcuterie and heartier entrée options created especially for brunch from award-winning chef de cuisine Dustin Ward.
Priced at $69 per person BLT Prime Sunday Brunch includes a seemingly endless array of options along with an unlimited Mimosas and Bloody Mary bar add-on for just $12; exclusive of tax and gratuity. Diners can sit in the elegant dining room or on the expansive terrace overlooking the hotel's famed Blue Monster golf course every Sunday from 11:30AM to 3 PM.
For those who view brunch as the best of breakfast, they will feel like they are in heaven with a Smoked Salmon Bar along with stations including made-to-order Omelets, From the Griddle, and Off-the-Hot Iron and station for brunch favorites like pancakes, Belgian waffles and French toast.
Also on the menu, apple wood smoked bacon, pork sausage links, chicken & apple sausage, corn beef hash and roasted herb potatoes as well as yogurts, granola, steel cut Irish oatmeal and mini quiches. BLT's legendary popovers headline the Bakery Corner selections along with croissants, Danish, bagels, muffins and a variety of freshly baked assorted breads (including gluten free).
Once all of the breakfast cravings have been satiated, mosey on over to From the Sea for the option of East and West Coast oysters and shrimp cocktail; or snack on selections from the hand crafted cheese and artisanal charcuterie board.
Those who want to keep it light can choose from an array of salads ranging from beet salad to watermelon with feta cheese to Caesar, among others; while heartier offerings are available at Chef Crafted Chafers with dishes like merlot braised short ribs, chicken & waffles, and salmon with creamed leeks.
A Carving station will offer chef-carved honey glazed ham. Still hungry? Finish on a lighter note with visit to the Fresh Fruit station where Watermelon, honeydew, dragon fruit and cantaloupe are among the many choices or hit up the bakery for desserts.
BLT Prime's brunch debuts this Sunday at $69 per adult, $35 for children under 12 which includes choice of juice and freshly brewed coffee or tea, exclusive of tax and gratuity. For just $12 a person, add on bottomless Bloody Marys & Mimosas – and maybe consider grabbing a room at the hotel!
Monthly Takeover Series at Matador Bar
Matador Bar's monthly takeover series is back for another round on Thursday, June 29 at 9 PM. This time, Matador Bar is bringing Miami's favorite mixologists 'Back Behind the Bar', as they relive their bartending days for one night only.
Brace yourself, this overload of talent mixing drinks behind one bar is not something you will come across often. Philip Khandehrish, named Miami's Most Imaginative Bartender in 2014, alongside known and loved Miami favorites Adrian Bigg, Gabe Urrutia, Jamie Evans, Nick Nistico, Robert Ferrera and Teresa Cesario will each serve up their two favorite cocktails for guests to sip and savor.
After you've quenched your thirst, satisfy your hunger with Matador Bar's new bar bites menu. Dive into some Sweet Pea Guacamole with Warm Crunchy Tortillas, or share a Black Truffle and Fontina Pizza with some friends.
Overtown Music & Arts Festival Announces Lineup
Overtown Music & Arts Festival (OMAF), one of the largest festivals serving the prominent Miami neighborhood, has just announced their line up for this year's festival taking place on Saturday, July 15th from 11:00am to 7:00pm.
Free to the public, the highly-anticipated festival will include live performances by multiplatinum selling talent including 5x Grammy Award winning artist Cee Lo Green, known for his hits including "Crazy" and "Forget You." Cee Lo will be joined by Grammy nominated songstress Keyshia Cole as well as Tito Puente Jr., Inner Circle, RL of famed group Next whose hit songs include "Wifey", "Butta Love" and "Too Close", and more talent to be announced.
The family friendly festival, which is produced by Headliner Market Group (HMG), will also feature a Youth Zone, powered by the non-profit "Teens Exercising Extraordinary Success" (T.E.E.S.). New activations include a BBQ Cook-Off Competition and OMAF Art Expo Zone that works in nurture artistic excellence in the community. For more information, click here.